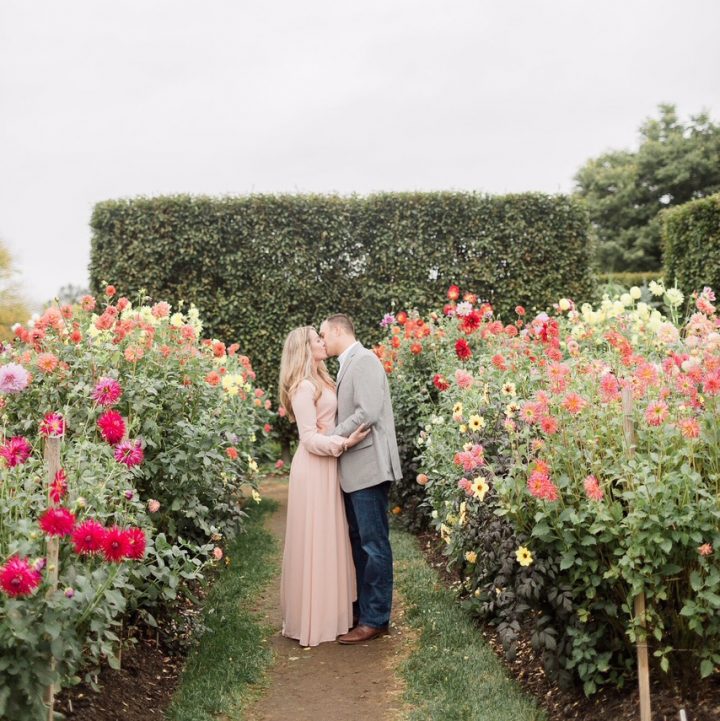 How did you meet?
We met in college, over summer break we were both working at an ice cream store (Bruster's) and it was magic ever since!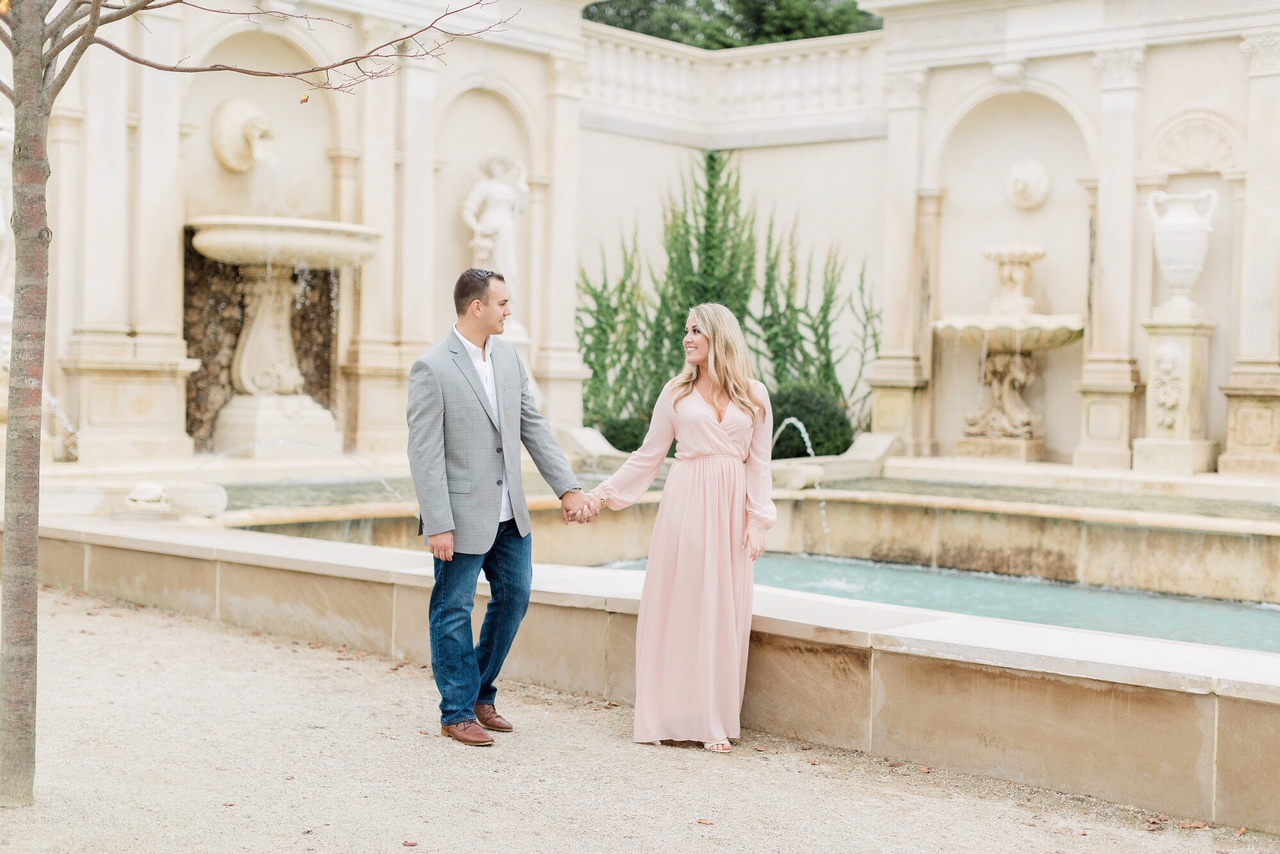 First or favorite date?
Although we had many unofficial first dates, our official first date was to Olive Garden (I know, so cheesy) and to the movies where we showed up late and were forced to sit in the front row and break our necks looking at up at the screen. It was all worth it in the end ☺
How did he propose?
He arranged to take me to Longwood Gardens for their Christmas display just 3 days after Christmas. They have beautiful foliage and architecture and we went under the one terrace and he popped the question, everyone around us was cheering. I later found out his sisters were hiding in the bushes and captured the entire thing in photos. After we walked around for a while, he arranged a surprise engagement party with our closest family members and friends. The entire day was so perfect, I will never forget it.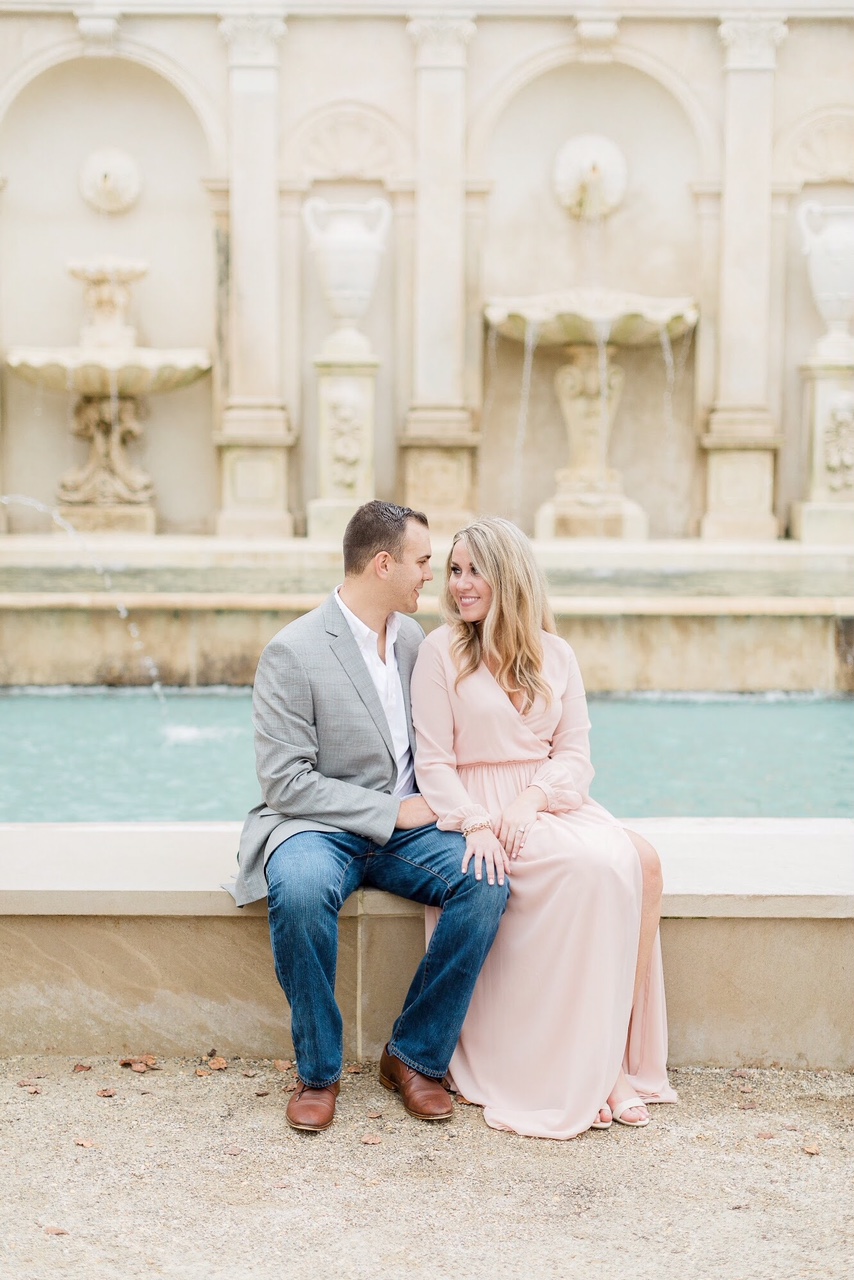 Most difficult part of wedding planning process?
I would say the most difficult thing is trying to keep everything organized and making sure everyone's schedules were consistent for the day of. When you're working with so many different vendors, it can be overwhelming keeping it all straight. Also, trying not to go over budget which was tough for me in every avenue, although I wouldn't change a thing we chose so many amazing vendors!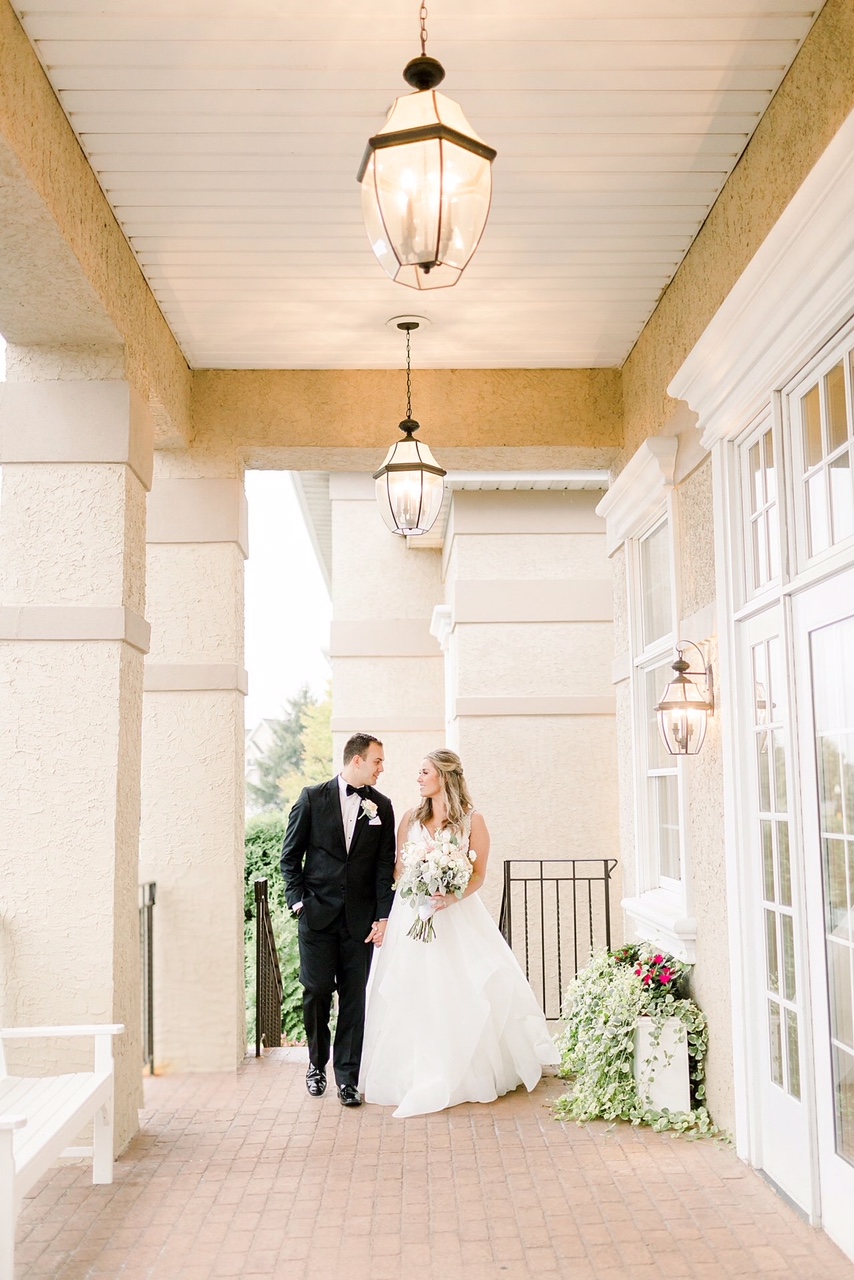 How did you decide on a wedding venue?
We actually only looked at one venue. I had seen photo's online of the Blue Bell Country Club and just adored the beautiful chandeliers and updates they had done to the ballroom. Everything from the interior to the exterior was amazing especially as we were reaching the tail end of the summer, the landscaping was immaculate.
What's your favorite memory from wedding day?
I think my favorite memory would have to be sitting at our sweetheart table and looking around the room at all the people we know and love and just realizing this would be the only time we would all be under the same roof. It is a feeling like no other.
How did HitchSwitch make your post-wedding name change process easier?
I am still going through the process but it was quite amazing to have everything that I needed bundled up in one place. As a working gal, it is tough to find the time to gather all those documents and keep everything organized, I am so grateful I found Hitchswitch! Everyone I tell is so amazed to hear that a service like this actually exists and they wish it was around when they got married!