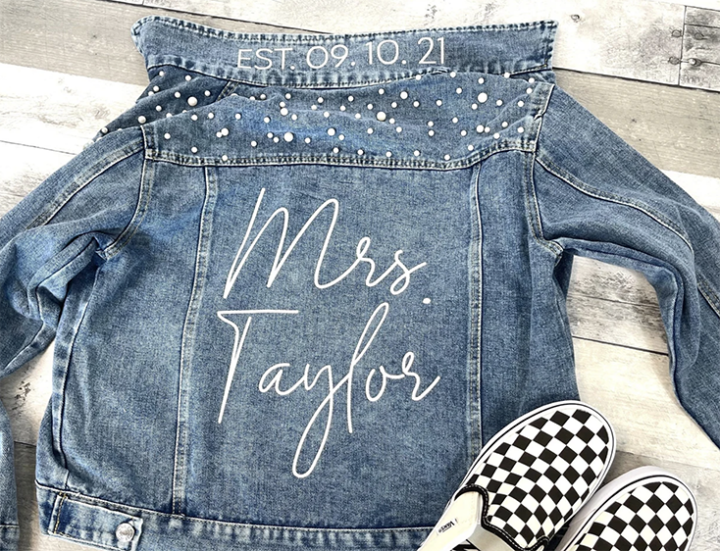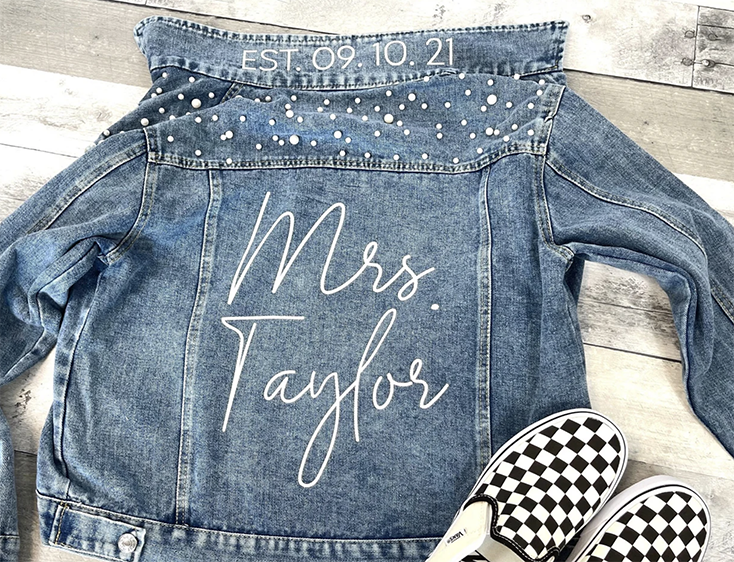 If you are getting married, you are probably looking forward to the opportunities you will have during and after your wedding to show off your new last name. But, aside from shouting it from the rooftops, you might be wondering what your options are to celebrate and display your name change in ways that are stylish, well-designed, and, most importantly, uniquely you. So how should you show off your new last name? We're here to recommend some trendy and fashionable ideas that will let everyone know about it!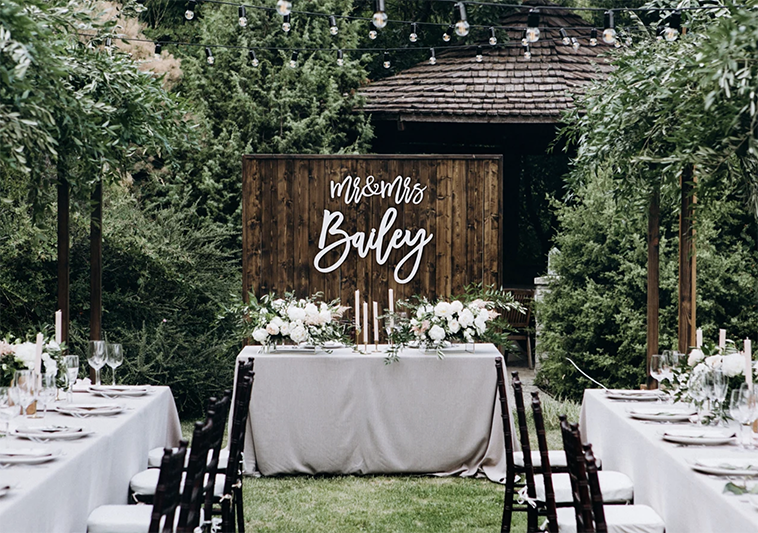 The entryway backdrop at your wedding is a great photo opportunity for you and your guests. So why not use it as a chance to display your new last name? There are many ways to decorate your entryway backdrop, from florals to photo collages. Including your new last name will ensure that it is a part of all those pictures!
The welcome bags prepared for your guests can include many cute, custom goodies for your loved ones to take home and enjoy. Some examples include wine glasses, candles, and coasters – all of which can easily be personalized with your new last name.

Stationery is a simple but classy way to show off your last name after your wedding. There are so many ways you can emboss your stationery with your last name, from silver to gold print, from cursive to all-caps – the options for customization are endless. Your personalized stationery will quickly have its chance to shine when you start writing thank you notes for all your fabulous wedding gifts!

While you are in the midst of planning your wedding, you may also be planning your honeymoon! You no doubt will be traveling with some luggage – and when there is luggage, there is also a luggage tag. So, celebrate and show off your new last name with a personalized luggage tag. Emboss your last name across it to show it off as you make your way from your airport terminal to your next destination. 
A custom sun hat is a great idea if you want to wear your new last name. A sun hat will give you many opportunities to show off your last name at the beach, the lake, the pool, or any other fun, outdoor place. A striking sun hat embroidered with your new last name is an essential item to pack if you and your spouse are honeymooning somewhere tropical! 

A jean jacket is a wardrobe staple that will remain with you for years to come – just like your last name! So why not personalize your jean jacket with your new last name? You can get it printed or embroidered on the back of your jacket, along with any other designs or embellishments you desire. With decisions like font, size, color, and style to choose from, personalizing your jean jacket is a distinctive way to show off your new last name. Bonus points if you embroider your wedding date along the collar! 
The first thing visitors will see when they visit your home is your door. Why not take this prime opportunity to show off your new last name with a custom door ornament? There are so many styles to choose from, so think about what works best for your family and your home. From aluminum placards to gorgeous wreaths to wooden door hangers, you've got a lot of options to choose from it comes to personalizing the front of your home.

Flaunt your new last name with a custom necklace so you can show it off every day! By picking a style and material that works with a variety of outfits, from athleisure to office-casual, your last name can be styled into an accessory that you can wear all the time! A popular choice is a cursive script necklace in gold with a thin chain that places emphasis on the script. Adorn it before you leave the house to always flaunt your new last name!
If you like tote bags, whether it be your daily carry-all or shopping bags, a personalized tote bag is a great way to show off your new last name. Have your new last name monogrammed on a vegan leather tote, or have it embroidered on a canvas tote. If you enjoy crafts, you can personalize a canvas tote yourself by using stencils or a custom iron-on decal with your new last name.
Now that you and your partner will share a last name, you are part of the same team! Sports fans will love showing off their new last name with a personalized sports jersey. Many different teams have custom jerseys available for purchase in their online shops. So, whether you are heading to the grocery store or at home watching the World Series, a custom sports jersey will be an excellent addition to your wardrobe!