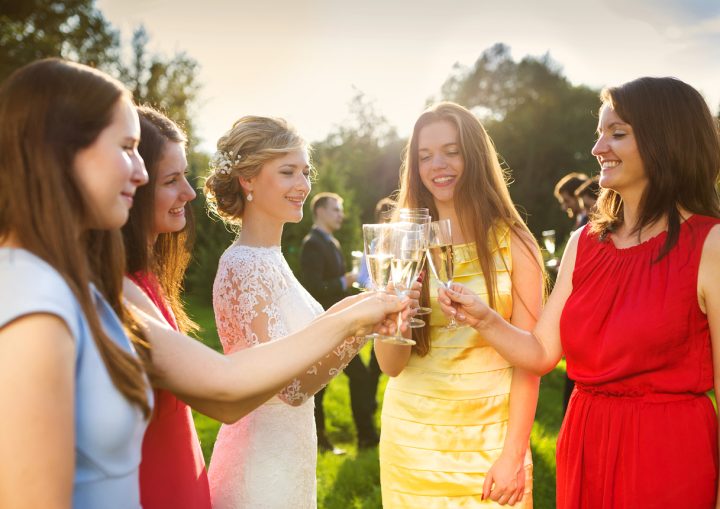 The weather is warming up, and people are ready to spend more time outdoors. Very soon, we will be entering the official start of summer. If, like many others, you have a summer wedding or two on your calendar this season, you may be wondering what to wear for the occasion. 
The happy couple often takes advantage of the weather with summer weddings and chooses to host their wedding at an outdoor venue. This location designation tends to vary the dress code from weddings of different seasons. Of course, the weather is an important factor when choosing your wedding attire, but we also can't forget about style!
At a summer wedding, bright colors and florals reign as popular, in-season options. When choosing your outfit, it helps to pick lightweight and breathable fabrics to help maintain your comfort during the event. And while choosing an outfit is the most crucial part of your wedding look, you will also want to summer-ify your hairstyle and accessories. 
Styling your attire will be easier to do once you have picked out an outfit. Common summer trends for hairstyles include updos and braids. For shoes, espadrilles, sandals, and flats are all popular choices.
Below, we recommend some great ideas for you to consider for your summer wedding attire that will keep you comfortable and fashionable through some of the season's most significant events.
Midi Dress
A midi dress falls anywhere from just below the knee to right above the ankles. It makes an excellent option for summer wedding attire because of its flattering length, which is comfortable in warmer weather. Midi dresses are versatile options for weddings because they come in so many lengths and styles and can be dressed up or down depending on how formal the wedding you are attending is. Consider opting for a midi with a flowy skirt to optimize your dance floor look! Pair this look with strappy sandals, block heels, or wedge espadrilles to enhance a magnificent outfit.
Jumpsuit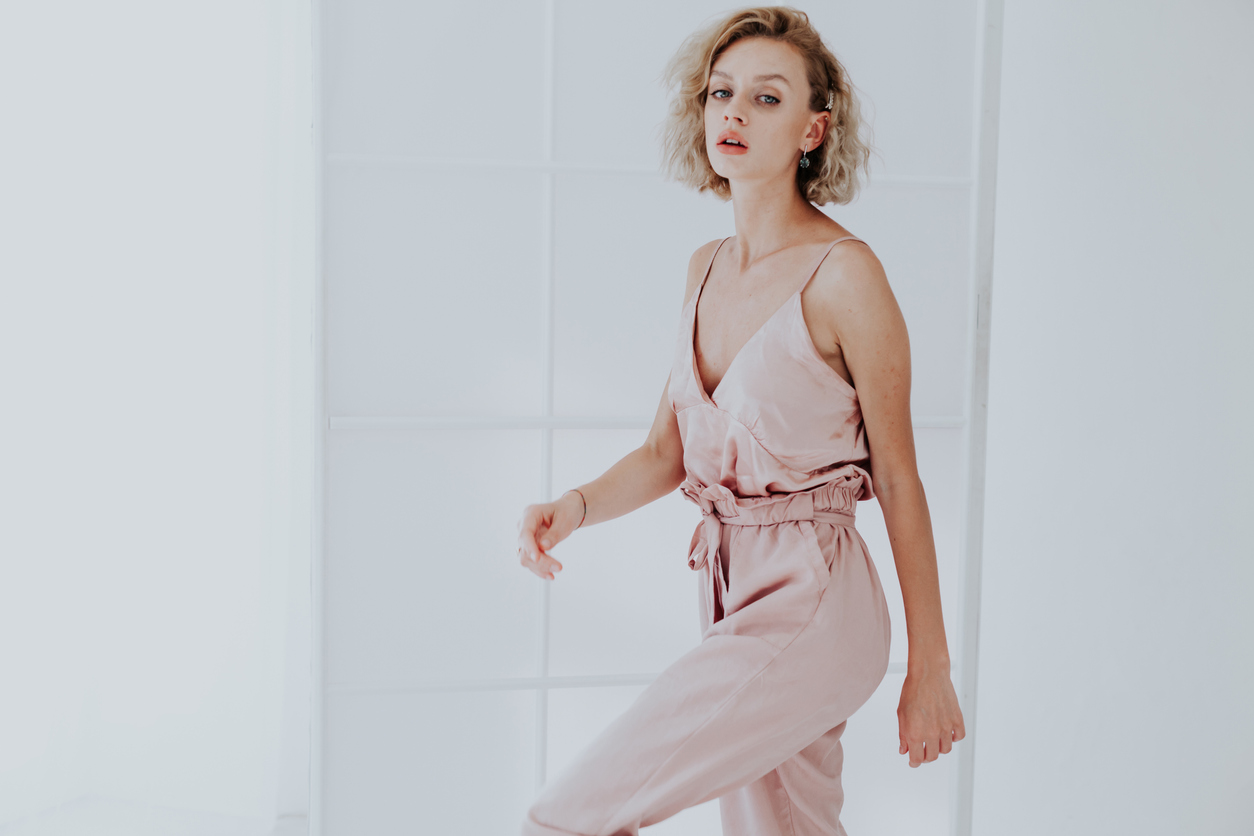 A jumpsuit is a perfectly chic choice to wear at a summer wedding. Bright, warm colors are great options for a summertime look, such as pink, yellow, or red. Jumpsuits come in a variety of sleeve lengths. Don't be afraid to style a sleeveless or off-the-shoulder look here, as they are perfect for the season. A cinched waist ankle-length jumpsuit is an attractive option that is classy and stylish for a summer wedding. Pair this look with wedges or heeled sandals for a tasteful look.
Slip Dress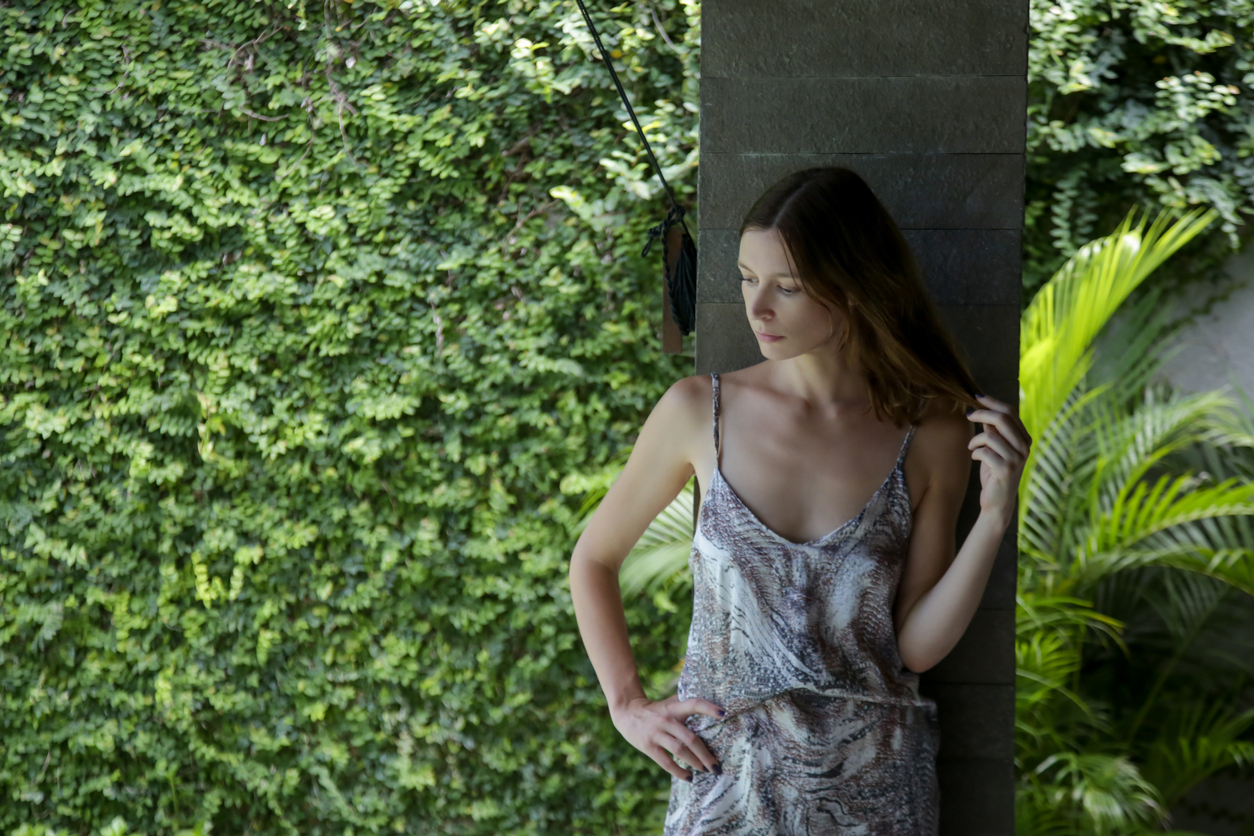 Slip dresses are trending this season, so what event is better to wear one for than a summer wedding? A slip dress is similar to an underslip, but unlike an underslip, it is intended to be seen. The style often has spaghetti straps and is made with lightweight materials like satin or silk. This is another option to consider opting for bright colors for a bold summer look. For an enhanced formal look, consider a dress length that hits slightly above the ankle with simple accessories that don't distract from this sophisticated look. Pair your slip dress with flats or strappy sandals for a seemingly effortless wedding outfit. 
Lightweight Blazer & Ankle Pants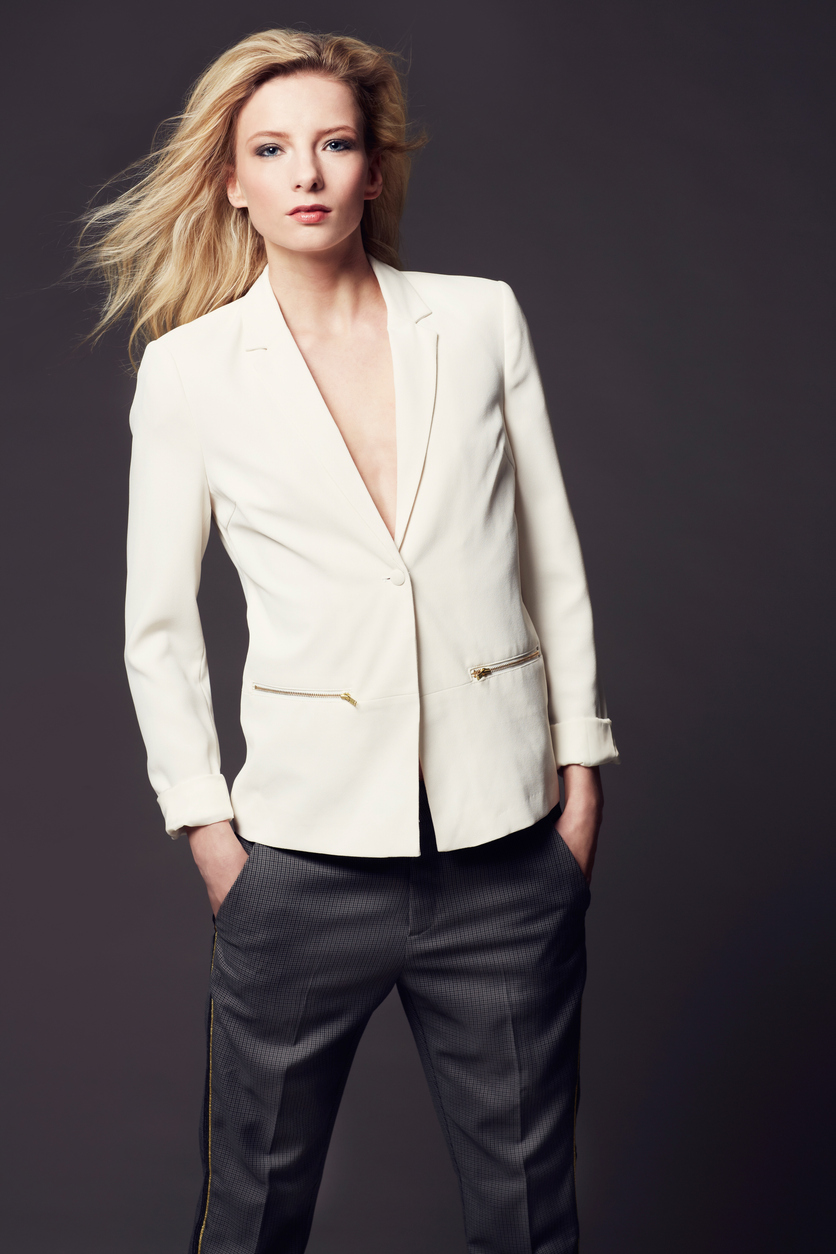 A lightweight blazer and ankle pants combo is another great summer wedding entire idea. Choosing a lightweight material like linen, cotton, or silk is essential for maintaining your comfort while staying stylish in this seasonal look. You can also consider styling a rolled-cuff look with your blazer for a less formal wedding. Light and bright colors work best here, such as pink, blue, or yellow. For pants, opt for a matching or neutral color to complement your blazer. Pick a flattering length that tapers down to the ankles and style it with block heels or flats and simple jewelry that won't distract from this refined look.
Mini Dress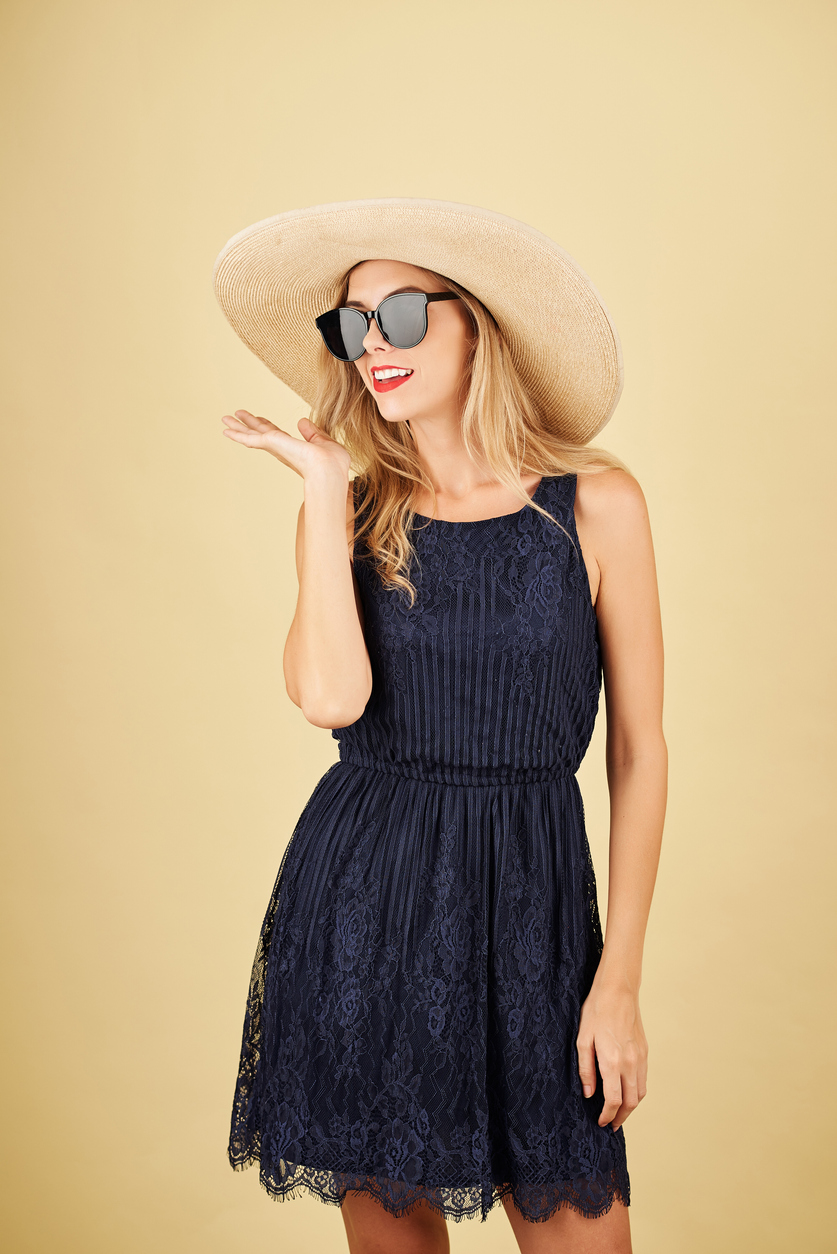 A mini dress falls above the knee and is a fantastic option for staying cool at an outdoor summer wedding. Mini dresses come in a variety of options, from flowy to fitted, with different sleeve options like sleeveless, halter, off-shoulder, and more. These versatile dresses easily work for summer weddings whether you choose a bright color or a floral pattern. Go all out accessorizing or keep it simple; both work with the mini dress look. Pair a mini dress with strappy sandals, flats, or espadrilles.
Maxi Dress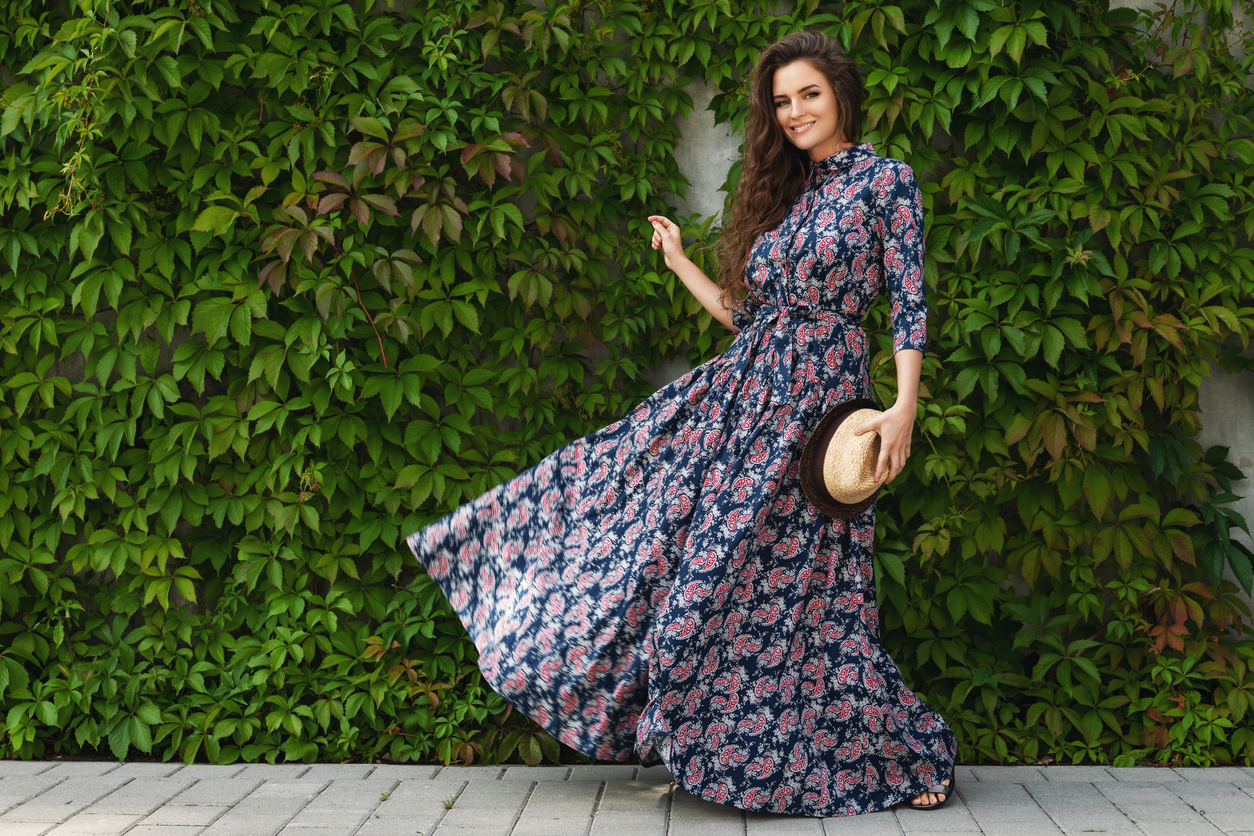 A maxi dress is a classic wedding attire option. With a length that goes past the ankles and sometimes to the floor, these dresses don't require much effort to dress up. Consider a floral pattern for this look, which can be worn in a sleeveless or halter style. Maxi dresses can also be found with a slit look, which shows off a bit of leg – and can be the best of both worlds if you are undecided between a short or long dress. Pair a maxi dress with wedges or sandals to complete this elegant look.