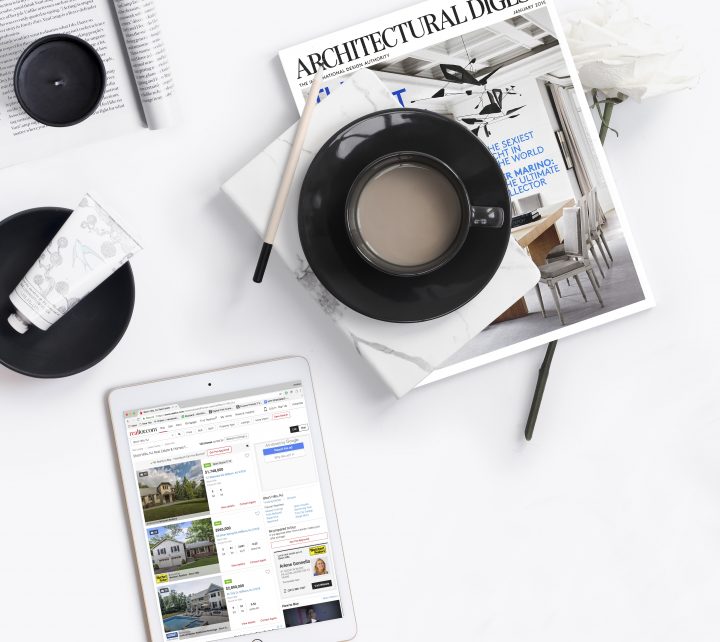 The wedding chaos is over, you've binge-watched every episode of House Hunters on record, and now you might be thinking you're ready to start the search for your newlywed nest.
Whether you're ready to buy now or being homeowners is a goal for the future, it's good to start exploring the process early on. Reading up on home-buying and looking into all of your options will help you down the road and make the process look a lot less intimidating.
Before you start your shopping, read our guide to guarantee first time home buying success:
Just Like Saying "I Do"
Much like the commitment you made to each other, you should only commit to buying a home when you are 100% ready for everything that goes with it. Look at homes you know you can afford, which might mean less than what you get approved for.
A good ratio to follow is mortgage payments totalling about 28% of your gross income. Buying a house comes with a lot of costs, and you never know what else life can throw at you. Make sure you are looking at homes within a reasonable budget (even if it means sacrificing the his and her walk-in closets).
Set Clear Priorities
Before you begin your search, decide what your top priorities are. Is location or space more important? Fixer upper or turnkey? Make a list of your non-negotiables before you begin looking.
Starting with specific ideas for what is right for you as a couple, will help you make more thought-out decisions and hopefully avoid any buyer's remorse. If you've watched as much HGTV as we have though, you might have already covered this step a long time ago.
Consider the Long-Term
What you and your new spouse need in a house right now, might not necessarily be what you need out of a house down the line.
Take a look at what you want your family to look like and be in the future and search for houses that best fit that lifestyle. It might be worth it to look into now, instead of dealing with the costs and hassle of moving later on.
School District Matters
Your mother-in-law is right about this one. Whether or not you are planning on having kids, you should look into the school district of your future home. Living in a community with a good school system will raise property values, meaning your home will do much better in resale.
Contracts are Meant to be Negotiated
Buying a home means signing a lot of papers and checking off a lot of boxes. You might think all of these contracts are standard agreements and you just have to sign on the dotted line, but that's not always the case.
There are always things you can negotiate. If you want a longer time frame to review your inspection, wish for a warranty or want the repairs thrown in, these can be negotiated during the process. This is a where a good realtor can really help out and save you money.  
Dig Deeper into Inspection
If a problem occurs during the inspection, it's always a good idea to take a closer look into it, before all of the papers are signed.
If there is a bigger issue there, it's better to have it taken care of before the house it's yours. If you find a flaw during the inspection, you can use it to your advantage and negotiate to get it fixed or get a price reduction.
DIY to Save Money
Willing to live with a little dust for a while? Taking on some DIY projects might just save you a chunk of money.
If you have the time and can look beyond paint color, doing small remodelling projects on a home like replacing cabinets or installing wallpaper on your own can help you to save money. DIY projects are also a great way to make your new house feel like a home.