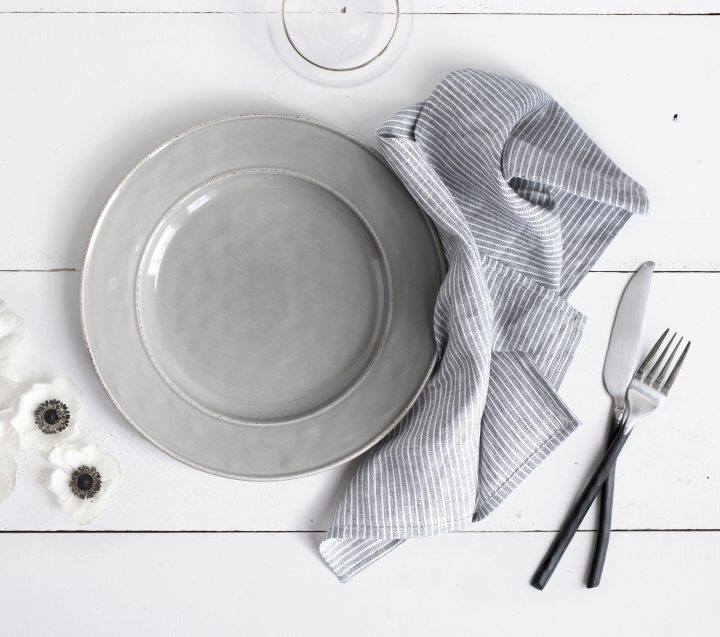 Congratulations! You are engaged, and you're working with your fiance to put together the perfect registry and plan your dream day. Don't be one of those couples that fail to put together a wedding registry or make an incomplete one and ends up with four blenders and two toasters. There are some newlywed home essentials that most couples forget to put on their list yet a super crucial for your new home.
A set of tools
Whether you own a home or are renting an apartment, it's important to have a well-stocked toolkit. Things like drills, screwdrivers, measuring tapes, levels, nails, screws, and wrenches come in handy more often than you think — especially if you're putting furniture together or hanging artwork. Don't forget to add a step stool and ladder to your wedding registry as well.
A new mattress
This may not be applicable if you cohabitated before getting married, but if this is your first time living together as a couple, a new mattress is a definite home essential. Let's face it — your new spouse doesn't want to sleep on an old bed where you did heaven-knows-what with heaven-knows-who in times past.
Artwork
Whether you're living in a house or an apartment, plain walls are boring. Spruce up your place by adding artwork to the walls. Landscapes and abstracts are a great way to brighten up your living space without interrupting the flow of your design. And you don't have to break the bank either. Stores like Hobby Lobby and Michael's often have great artwork, and if you search online, they usually have coupons for 40 percent off a regular priced item.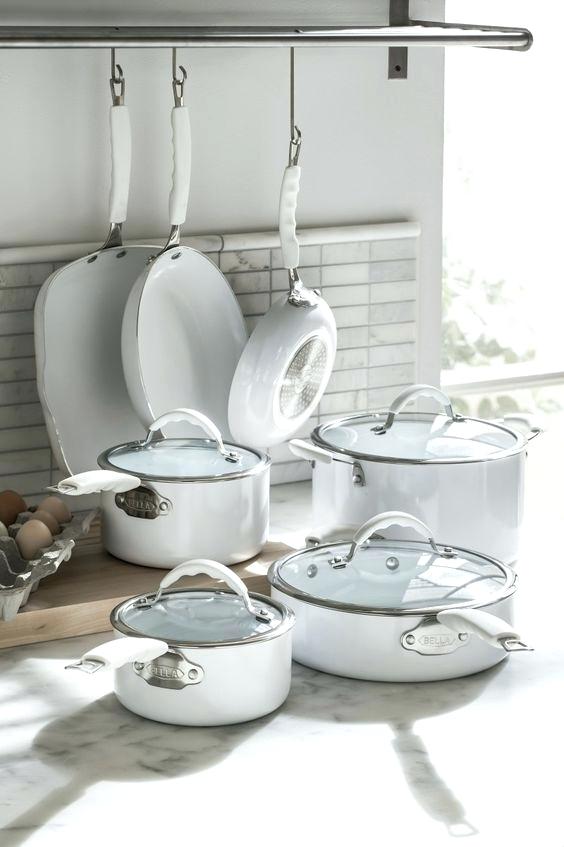 Image Via Pinterest
Cookware
Cooking as a couple is a great way to bond. Add a quality set of pots and pans to your wedding registry, or purchase a set with the gift cards you receive. Even if you're no Emeril Lagasse, having the right tools can make cooking easier and more enjoyable.

A set of knives
Just as a set of cookware is essential for an easier and more enjoyable cooking experience, a good set of knives can make the difference between effortlessly chopping up a salad or just ordering takeout in frustration. You might want to register for a set that comes with a sharpener as well so that you can keep those bad boys sharp at all times.
Emergency / First Aid Kit
No one expects to have an emergency — and hopefully, you never have one — but it's better to be safe than sorry. Amazon offers a stellar emergency kit with essentials that you can use in the event of a hurricane, flood, earthquake or another form of disaster. It includes a flashlight, high-calorie food bars, water packets, ropes, goggles, and a slew of other things that can come in handy in case of an emergency.
Robotic Vacuum
Vacuuming your own house is so 1990s; get a robot to do it for you. Schedule your Roomba to clean from your phone or directly on the vacuum. You can also instruct your Roomba to start cleaning using an Alexa device. Is it a home essential? Not really. Does it come in handy? Oh, yeah! Just be sure to add it to your wedding registry because it is kind of pricey.
Linens
Every newlywed couple should have a set of linens. From towels to bed sheets and kitchen towels to placemats — these home essentials don't have to be perfectly matching, but it's nice if the colors compliment each other well. When picking sheets to add to your wedding registry, remember: the higher the thread count, the softer the sheet and the better it will wear over time.
Place settings
You don't need a super expensive china set, but as a married adult, eating from paper plates and drinking from red Solo cups just isn't going to cut it anymore. Be sure to add a full set of beautiful place settings that you can use to entertain whenever you have guests or can bring out for a romantic dinner for two.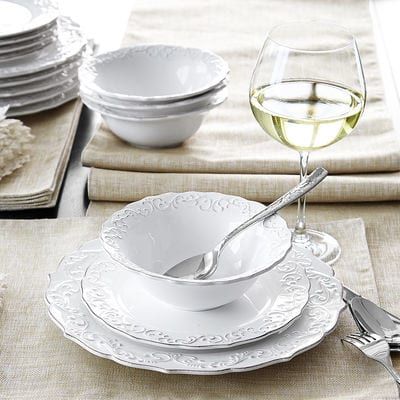 Image Via Pinterest
Dining room set
A dining room set is essential in any home. After all, where are you supposed to display your beautiful place settings if you don't have a table? Choose something that suits your space, and consider the possibility that you may someday have little ones running around, so make sure that it's large enough to fit a potentially growing family.
Author's Bio:
Darlene Mase lives in Newnan, Georgia with her husband and daughter. She is a stay-at-home mom and works as a freelance writer for Zumper.com and other popular sites. During her free time, Darlene enjoys travelling, hiking, camping, cycling, gardening, caving, kayaking, or anything else outdoors.