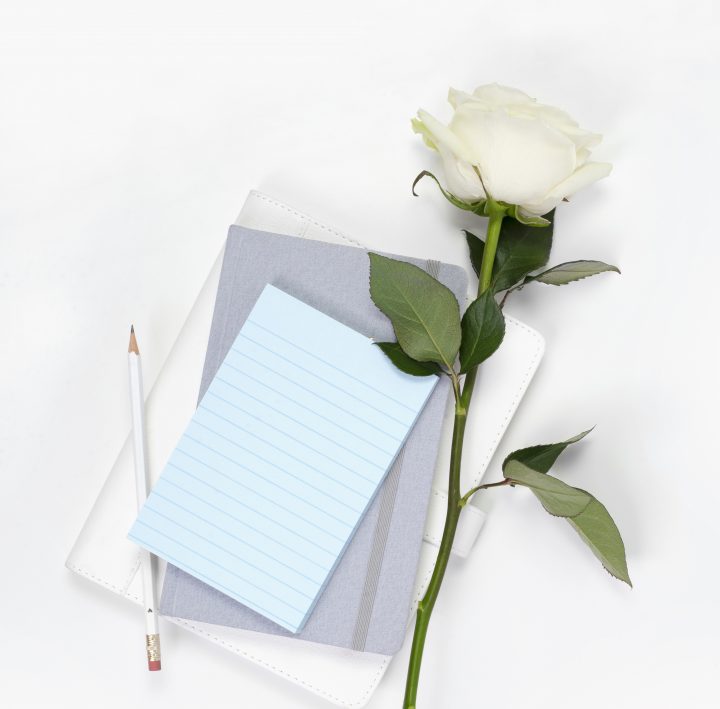 You know that part in every wedding ceremony where the priest or rabbi or best friend goes, "…to have and to hold, from this day forward, for better, for worse, for richer, for poorer, in sickness and in health…" and you're standing there thinking "please God, the richer and health part sounds amazing, let's go with that".
I've been there, you've been there. Let's be honest, here.
It boggles me when people compare marriage to a trap because it only feels that way if you let it. Yes, marriage is a compromise, and you need to give it your all, blah blah blah. I'm not here to play the marriage counselor.
Marriage is an incredible experience that requires you and your partner to share everything you have, physically, mentally, emotionally, and financially.
So let's take a look at that last part there.
Money management between spouses is a heated topic and will 99.9% of the time in an argument and someone sleeping on the couch. Incorporating your partner's finances into your own is a difficult step that will take time, effort and a lot of understanding. Before marriage, you were both individuals spending money; however, you wanted.
But now, you need to figure out how to balance that checkbook and develop new money-saving habits. Here are some tips to help you get started.
1. Talk About It
Having the "money talk" with your partner is like having the sex talk with your teenager. You don't want to discuss it, but eventually, it needs to be out in the open. In every relationship, there's always someone who is the CEO of money management. They deal with the store receipts, the bills, the spending, the taxes, and so on. Even if financing isn't your strength, one of you needs to take on the role to keep track of what's going on in your household money-wise.
Or should I say, Pennywise, haha.
Once you figure out who's in charge, it's easier to talk about setting goals, how much money can be spent, and where that money should be spent.
2. Hold Yourself Account-able
So how are we doing this? Are we each going to have separate bank accounts? Joint account? An emergency fund?
When we first got married, my husband made the horrible choice to trust me enough to join our accounts. Boy, did that come back to bite him in the ass. Everyone has a way to deal with their emotions, and mine happens to be retail therapy, so don't judge me.
Long story short, to teach me a lesson, he eventually created two separate accounts. Thanks to my excessive (but necessary) spending at Williams-Sonoma, I led my marriage into a financial crisis in just the first year. I was still spending the way I was when I was single.
You need to figure out what will work best for your particular situation. If you feel like the right thing to do is open a joint account, and both contribute to saving money, then go ahead and do that. If you feel like your partner is an impulsive buyer, and separate accounts will benefit you, then go ahead and do that.
No matter what you choose to do, you need to agree on the monthly expenses: groceries, produce, electricity, gas, etc. These things are non-negotiable.
3. You Can't Own a Jet if You're in Debt
Even though I was the big spender in the relationship, my husband was the one who had more debt coming into the marriage. Having a massive debt will affect your chances of obtaining credit in your future. This will impact you when it comes to applying for a mortgage, buying a car/house, getting a job, and even buying a phone!
This is why you should consider paying off the debt together.
Do you need to pay for everything all at once? Of course not. Set up a plan that will prioritize what debt needs to be paid first. I know paying off someone's debt, even your partner's, doesn't sound so hot, but there's no way to tackle this alone.
The National Debt Relief has some greater starter tips to help you take your first steps.
4. Insurance Coverage
Like a good neighbor, State Farm is there.
That was relevant, don't fight me. We've got life, car, home, health, renter's, and travelers insurance. It's always best to know what type of insurance you and your partner have. After marriage, you might want to figure out what insurance to purchase together and which ones to keep separate. Some employers have insurance coverage in their plan so make sure to check yours out. For more information on how to find affordable health care insurance, check out Haven Life for further information.
5. Goals
What's the point in saving money if you can't spend it? Always set a goal to help motivate you to spend your money wisely. Is there a particular restaurant you've had your eye on that's a bit pricey? An island you want to visit? A house on the market? When you have a motivation, you're more likely to be wise with your savings. Stay on track and figure out how much you need to save every week (or month) for achieving your goal.
Remember, it's not going to be easy in the beginning, but practice makes progress, and progress makes perfect!