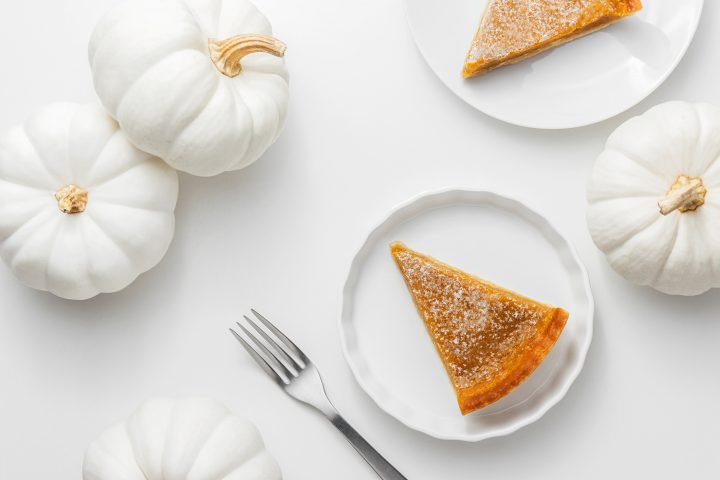 Ah, Autumn. 
Undeniably, one of the most aromatic seasons we have. The cafes filled with the scent of cinnamon, cloves, maple syrup, and pumpkin spices. Couples walk hand in hand in their fall sweaters and knitted scarves, inhaling the dewy petrichor in the air. It's a time for the outdoors but also an excellent time to take comfort inside your home. 
More specifically, the kitchen. Yes, friends, it's time for some comfort food, because as the weather gets colder, our bellies get bigger.
Or is that just me and my impulsive seasonal eating? You know what, it doesn't matter because we've got the most helpful list of desserts that will assuredly get you the thumbs up from your friends and family. 
Or you can grab a blanket, the sweet, and rewatch The Handmaid's Tale for the hundredth time. 
Your call. 
Pumpkin Cream Cheese Roll
You've heard of the chocolate-filled rolls, and jelly-filled rolls, get ready for…pumpkin cream cheese rolls. That's right, folks, heaven in a roll. We all know the importance of pumpkin around this time of year, so why not add it to your desserts? Look no further than this five-star recipe by King Arthur Flour.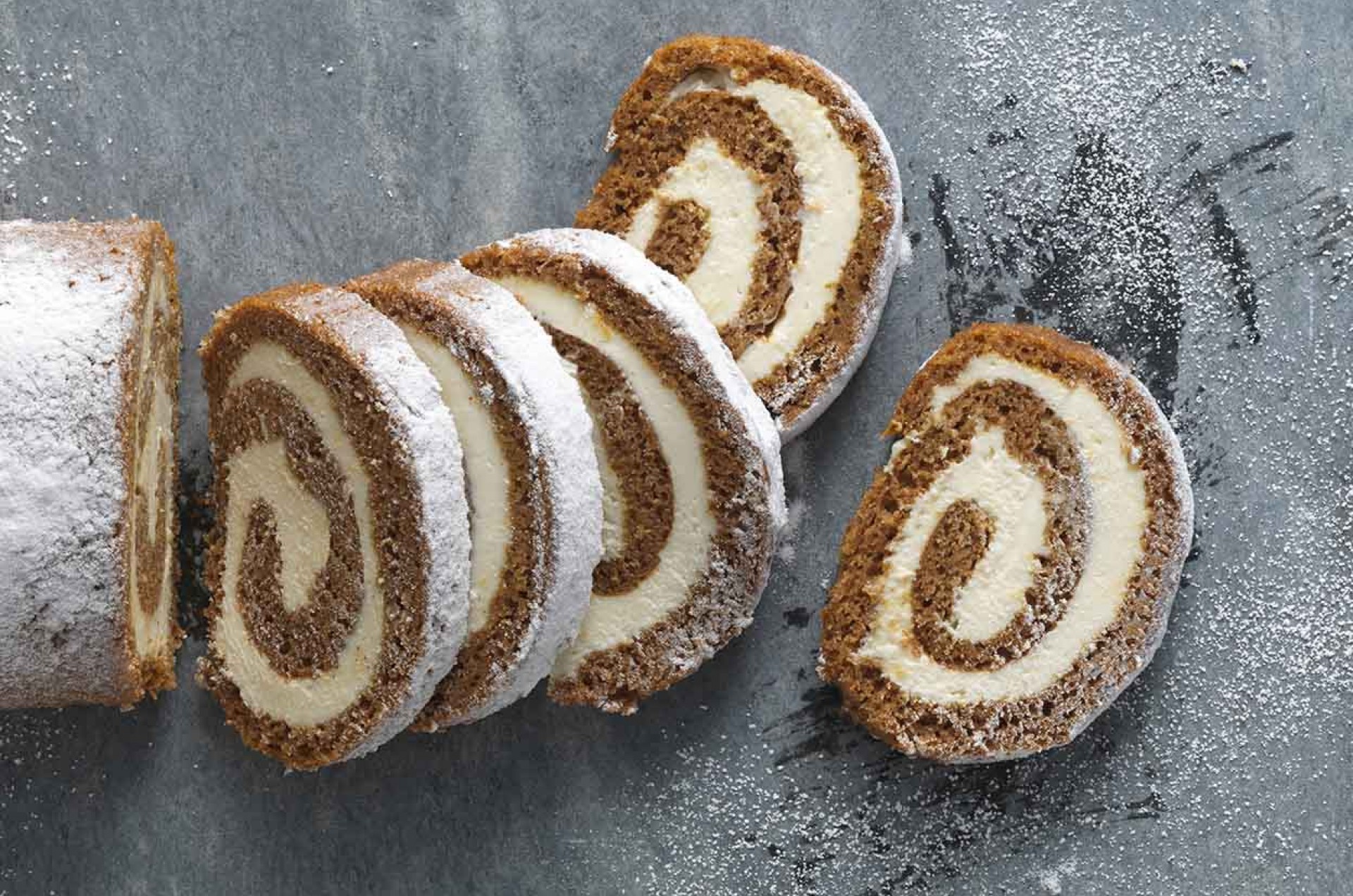 King Arthur Flour
Blueberry Crisp with Vanilla Ice-Cream
If you want your house to smell like Christmas in the North Pole, then this blueberry crisp is the perfect formula. Cinnamon, nutmeg, oats, pecans, and blueberries are the main components in this beautifully crumbly recipe! With every bite, bursting blueberries will warm your taste buds and fill the atmosphere with the spices of the season.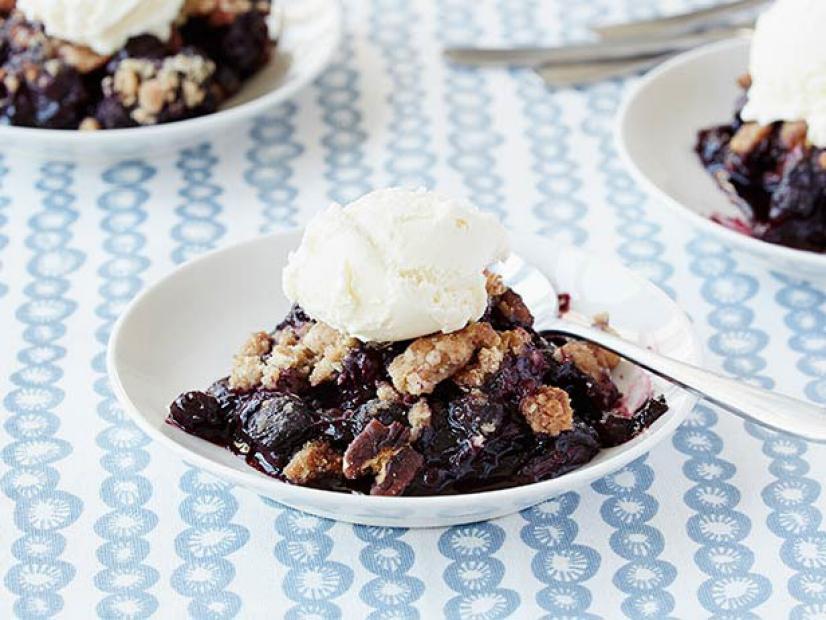 Top it off with a scoop of vanilla ice cream for the perfect marathon dessert! Click here for the perfect recipe that will surely become a staple in your home. 
Food Network
Caramel Apple Cheesecake
If you're looking for a prize-winning cheesecake, then look no further. I'm gonna be honest with you guys; I am not a fan of apples. But if there's a recipe I will stand by for the rest of my beautiful life, it's this one. The necessities are the usual seasonal spices plus caramel and cream cheese, so expect a rather creamy filling. It has become a Thanksgiving favorite in my home because someone always requests it! For the award-winning recipe, click here.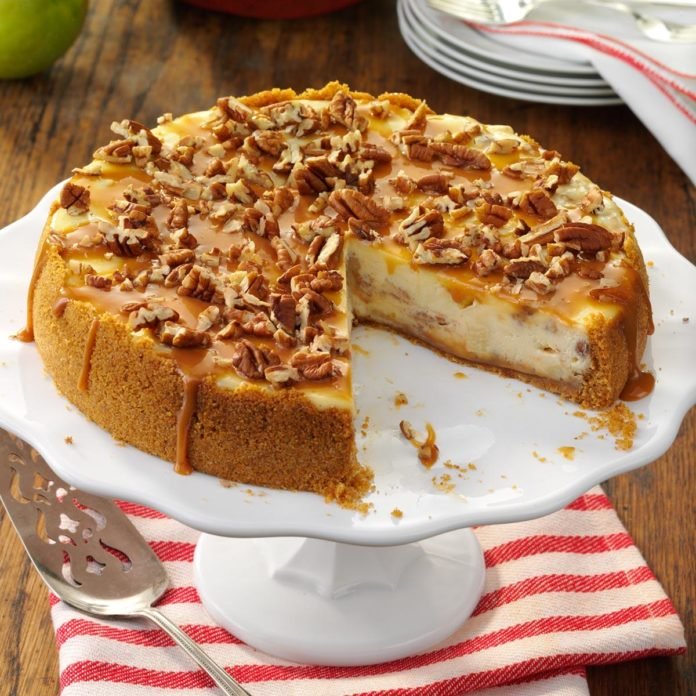 Taste of Home
Simple Carrot Cake 
If you want to keep it simple, I get it. If you plan to whip up something quick, then this traditional carrot cake is for you. For this pick, you won't need any fancy equipment or a protracted amount of time. One bite of this cake is bound to bring back childhood memories!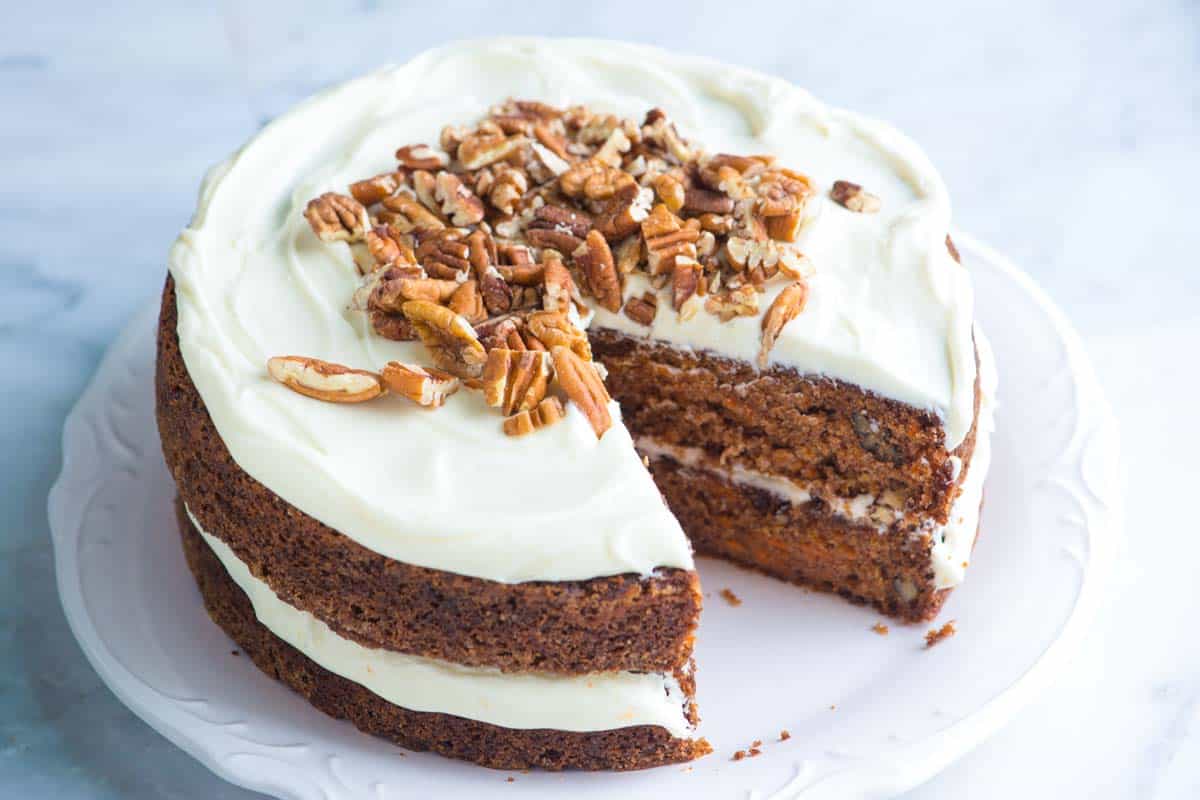 Inspired Taste
It requires a short list of ingredients, but believe me, every bite will make your taste bud dance. It's the perfect after-dinner cake and will leave a lasting impression with your guests. See the simplicity of the recipe right here. 
Chocolate Spice Layer Cake w/ Ginger Buttercream
Three layers that capture the taste of Autumn? Yes, count me in!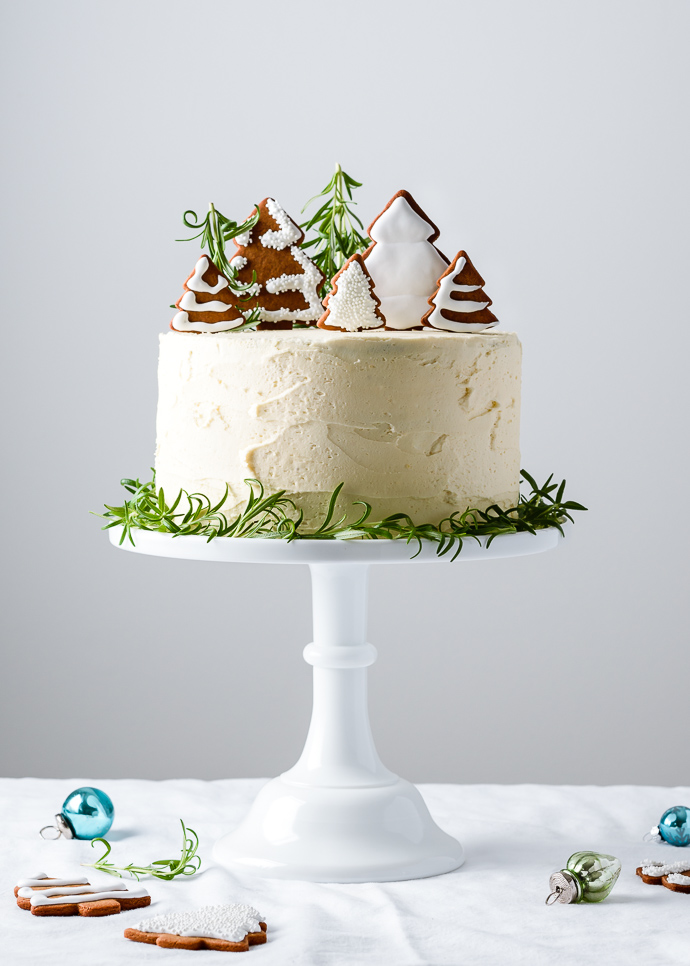 I've been following Laura at Fork Knife Swoon for just a few months now, and I am never disappointed. If a moist double chocolate cake and a gingerbread house had a baby, this would be it. It is definitely a very peculiar taste and not for those too weak to try new things because this chocolate cake is spicy. 
Fork Knife Swoon 
Now, it's not so spicy that you need a cold cup of milk, but enough that you know it's distinctive. Whenever a friend asks for something new, this is the recipe I recommend. 
Cranberry Layer Cake
The best thing about Taste of Home is…everything. Most of their recipes are made for scratch and require very little to create something remarkably delicious. Cranberries are known to be used during Thanksgiving dinners, and not much in desserts. There are hundreds of sweets out there with cranberries being the critical component. Taste of Home always provides tips with every recipe, but the comment section can be handy as well. Click here for the recipe. 
Taste of Home
Pear Bundt Cake
Here's another Taste of Home favorite. You can have this low fat cake ready in three easy steps and five simple ingredients. This particular recipe doesn't use any oil because the juice from the pear keeps the cake moist. The process is favorably simple and easy to bake, so why not give it a try? Try out the recipe here to get started. 
Taste of Home
Turtle Cheesecake
When I first discovered turtle candies, I became obsessed. This cheesecake is full of pecans, caramel, and smooth chocolate finish on top. If you're sure your family and friends are die-hard chocolate fans, then you know this is the cheesecake to bring to a gathering (or bake at home). 
Life Love Sugar
Keep in mind making a cheesecake requires patience and of course, a ton of love and nourishing words as you make it. Believe me; it does make a difference. For this mouth-watering treat, check out Life, Love, and Sugar for the recipe.