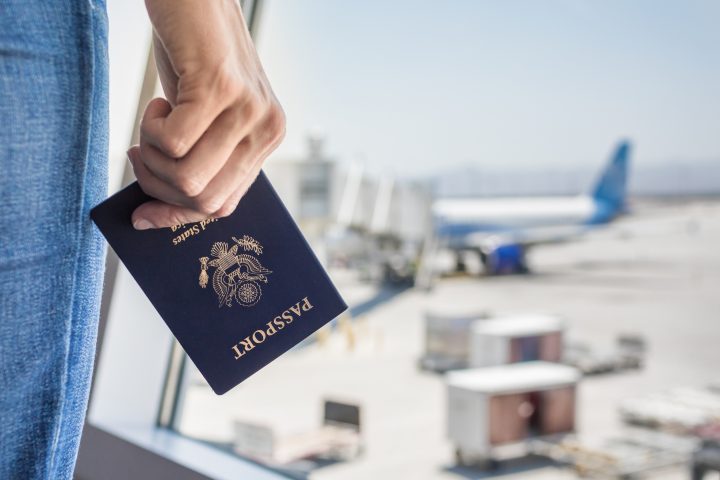 + the How-to on our NewPassportPhoto App
Applying or renewing legal documents is an austere process, especially nowadays. Every application comes with its own set of rules, and if you can't keep up, you'll end up getting pulled over for an expired license because a trip to the DMV just seemed like a pain in the behind. 
Passport photos are bound to come up every few years, and honestly, you'd think it would be reasonably manageable. Still, the U.S State Department has other plans for you, and taking a passport photo is not exactly the smoothest process. 
But worry not, if you follow these rules, then it won't seem like such a headache. 
Firstly, to answer everyone's number one burning question regarding this method… yes, you can take the photos on your own, but read carefully and follow all the guidelines, so you get it right the first time around. 
Some of the following information has been cited from the
U.S. Department of State
website.
No matter what country you hail from, all passport backgrounds will be a solid color. In the U.S, it's white, but few countries offer other light colors. Sites such as MyPassportPhotos provide you with the rules based on your home country. 
If you are planning to get your photo taken, large retailers such as CVS, Walgreens, and Costco offer low prices that go as little as $6. All passport photos must be 2X2 inches, and "head must be between 1 -1 3/8 inches (25 – 35 mm) from the bottom of the chin to the top of the head".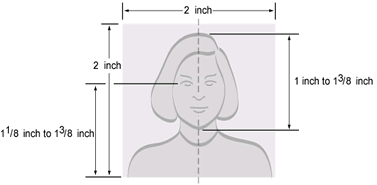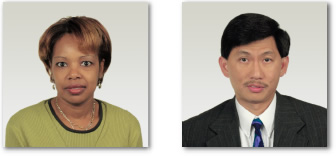 PhotoElf
When it comes to resolution and quality, it goes without saying that your photo cannot be blurry or grainy. We're talking 4K resolution pictures, and there are no excuses, considering everyone offers that option, and an iPhone camera is basically a Canon. If you are planning on using an app and printing your photos, then you need to invest in the glossy print paper such as these. You cannot alter your photo (body features) in any way through programs such as Photoshop or PicMonkey.   
When it comes to poses and expressions, it's better to show you than tell you. Here's an example of right and wrong.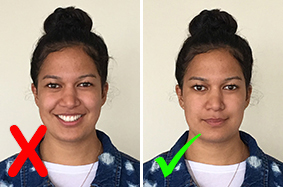 NZ Passports
That is the definition of neutral. Are you happy? Sad? We'll never know because this is the required expression. Your face should be facing the camera, not sideways, upwards, or any way your face is not in full view. 
Attire is not too difficult to adhere to, I promise. This is not America's Next Top Model, so please leave your fashion statements at home. There is no need to overthink what to wear, so stay casual as usual. Dress like you're running your everyday errands. 
In 2016, the State Department passed a no glasses rule in passport photos. Unless you have a severe medical reason and a letter from your doctor, then glasses are a no-no. If you wear a head covering for religious reasons, then you need a "signed statement that verifies that the hat or head covering in your photo is part of traditional religious attire worn continuously in public."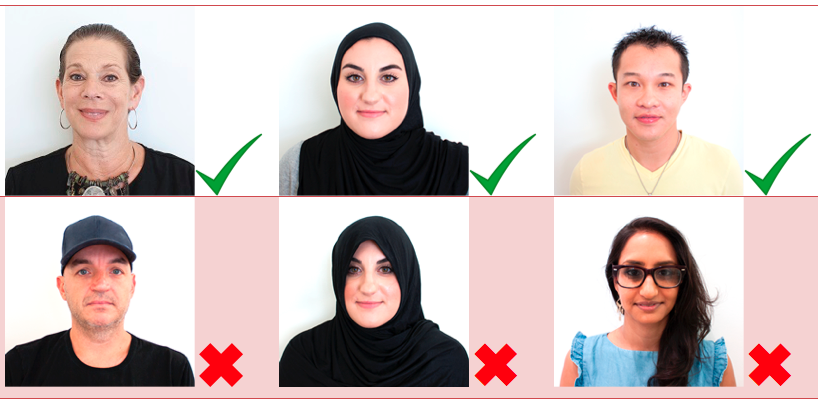 Elon Uni
Even if your head cover is acceptable, it cannot be covering your face or "cast shadows on your face". Same goes with facial piercings; as long as they're not hiding your face, they can stay on. 
We created NewPassportPhoto for one reason only, and that's because we don't want you to go through the hassle that is getting your photo taken. Doing it from the comfort of your own home is what we're about, as simplicity is our aim. 
You download the app, snap a photo, and that's it, you've got the perfect picture. Plus, if you order one of our premium packages, we will gladly enhance, print, and ship your photos to you: no more hassle, no more wasting time, and no more mugshots. 
Let us help you get one step closer to your ideal photo.