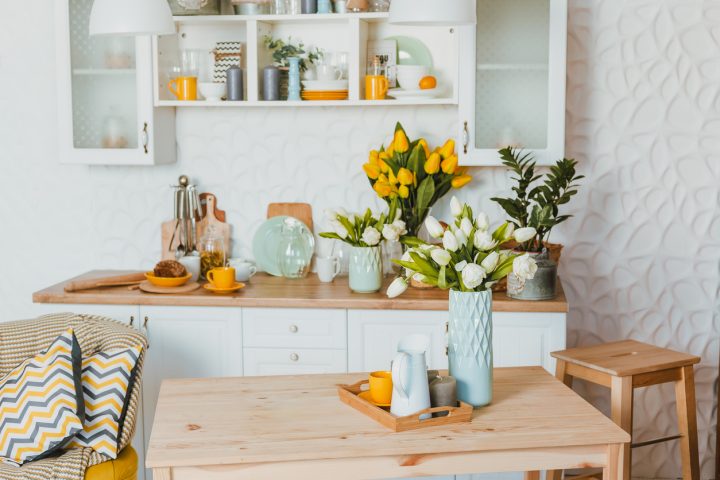 Springtime is coming! For many, this means fresh blooms, green growing grass, warmer temperatures, and more sunshine. However, it also means it's time to clear out the winter, and prepare your home for spring. If you're unsure where to start, you're in the right place! We've compiled tips and easy-to-forget tasks to help you fully prep and welcome the oncoming season.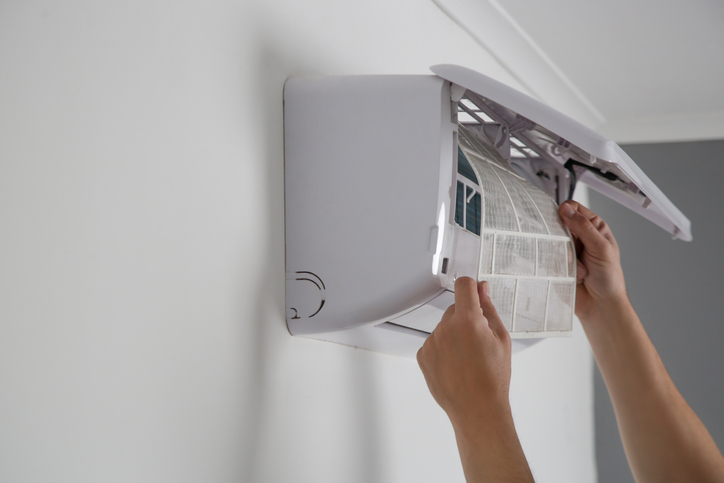 REPLACE YOUR AIR FILTERS
While spring does bring all the aforementioned benefits, it also brings on pollen and allergy season. For general home upkeep, but also out of consideration for anyone who suffers with allergies in your home, be sure to replace every air filter in the house. After you do so, give each room a thorough dusting, going into all the nooks and crannies. Your home will feel fresh and your air will be cleaner!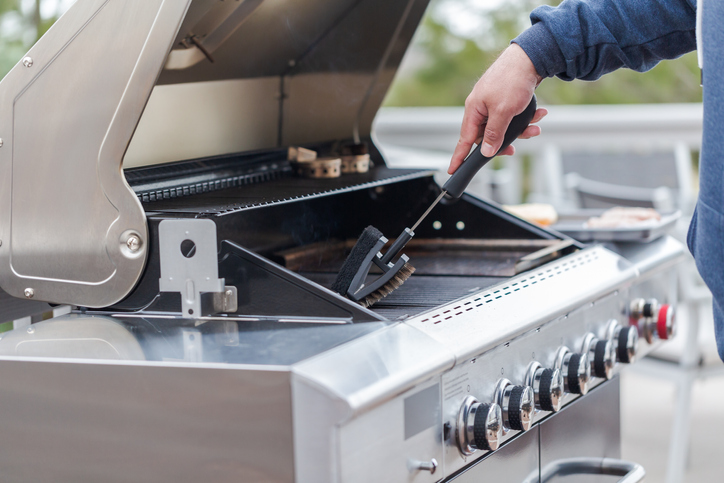 DEEP CLEAN YOUR GRILL
What does springtime mean, if not backyard barbecues? To prepare for the outdoor cookouts, pull out the grill and give it a good clean. Your previous season of cooking can create a build up of carbon deposits that ruin the look and function of your grill, as well as stick to grease and sauces while harboring bacteria.
To clean, you won't want to use any harsh chemicals that will transfer onto your food, but rather a grease-cutting dish soap, and a baking soda and vinegar mixture. You'll want to use the grill's heat to burn off remnants of food, soak the grill parts, and give it a good scrub. Once you give it a thorough cleaning, you'll be ready to host and cook away!
CHECK YOUR SMOKE ALARMS
This practice is crucial for a matter of safety, and something you will want to do regularly. Test your smoke alarms, and replace any needed batteries. This task should not be overlooked and as warmer temperatures are coming, in some locations housefires can be a legitimate concern. Take care of it in about 10 minutes before this spring season!
CLEAR OUT YOUR GUTTERS
Over the fall and winter, leaves, sticks, and other debris can build up in your home's gutters. For maintenance and to have a fresh start for spring, go ahead and get them cleared out. That way, you won't have to worry about unnecessary clogging or damages as the year goes on.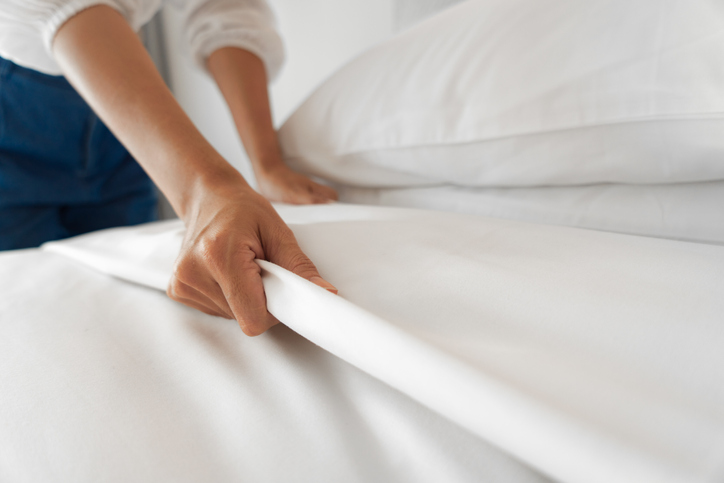 SWAP OUT YOUR BEDDING
Winter bedding often means thick, wool and fleece fabrics and multiple blankets to bundle up from the cold. For a good night's sleep in the oncoming warmer nights, you'll want to swap out winter's heavier bedding. 
Nice lightweight bedding could be jersey, thin cotton, or linen sheets. Replace your fluffy throw blankets for something thin and sheer. Also think about colors! Brighten the space by choosing pale or pastel colors in your bedding.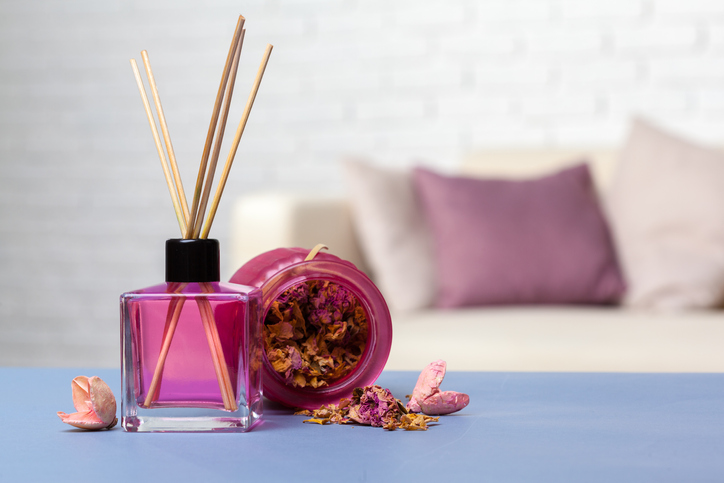 EXCHANGE YOUR HOME SCENTS
The smells of pine, apple, and cinnamon may be very comforting in the winter months, but they're not the scents associated with spring. To bring in the familiar fragrance of springtime, find floral scents like lavender and rose. Or, if floral isn't your favorite, go with citrus, eucalyptus, or mint!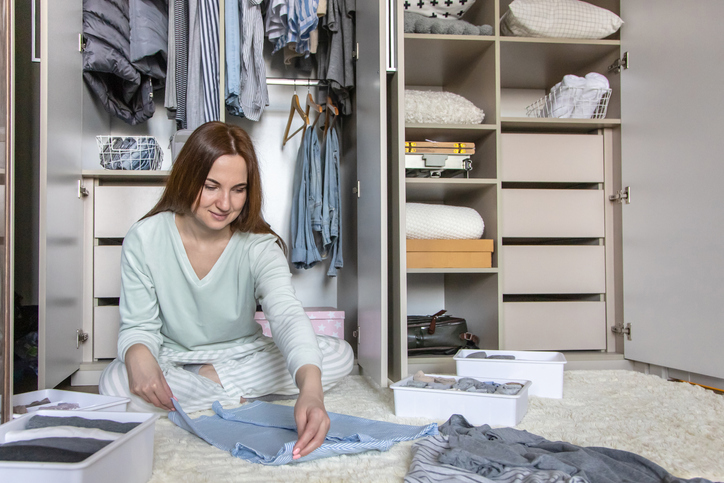 PREP YOUR CLOSET
This one is a no-brainer: it's time to swap out your wardrobe. Pack up your sweaters and heavy cardigans. Put away your boots and all your thick pants you can't wear in warm weather. If you wear color palettes associated with the seasons, then pick out your dark, jewel toned clothing as well. Tuck them away, and pull out your spring wear. This means your shorts and capris, your tank tops, light jackets and sandals. For colors, bring out your whites and pastels, as well as lightweight and free flowing fabrics.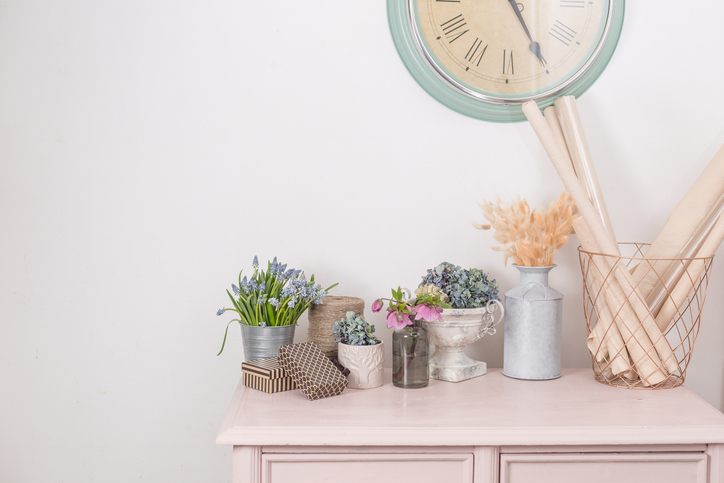 CHANGE UP YOUR DECOR
Time to take down winter and bring out spring. Walk throughout your home and collect your winter decor, candles, throw pillows and blankets, and thick drapery. Then, box it all up until next season. You'll want to decorate for spring by including light blues and greens, and pinkish hues. Add floral picks to your vases, and bring in potted plants. Swap out your heavy, heat retaining curtains for lightweight drapes that will let the light in.
Sources:
https://www.boreal-emergency.org/2019/03/20/190926/12-maintenance-tips-to-get-your-home-ready-for-spring
https://www.hgtv.com/design/design-blog/design/8-ways-to-usher-in-the-start-of-spring
https://www.familyhandyman.com/project/how-to-get-rid-of-dust/
https://www.popularmechanics.com/home/food-drink/how-to/a26737/how-to-clean-bbq-grill/
https://www.vogue.com/article/best-spring-candles-2021