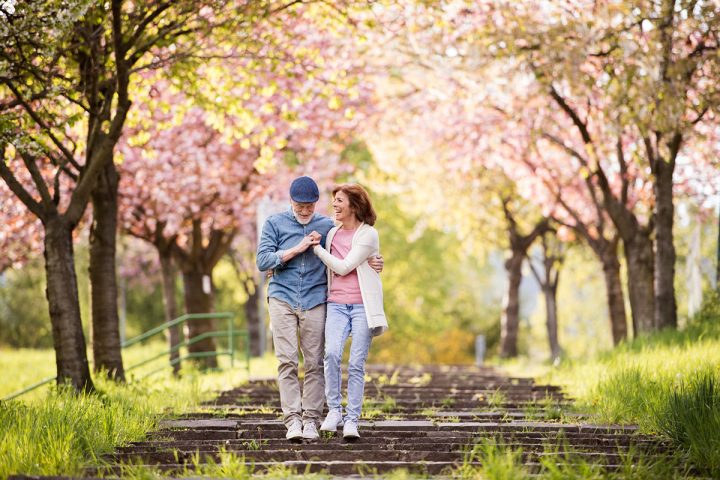 Spring is the perfect time to spend quality time with your partner. It is the season of new beginnings – winter thaws away, and the flowers begin to bloom. Birds singing and warmer weather brings a renewed sense of energy and optimism. If you want to take your partner on a romantic spring date, you have plenty of cool date ideas to choose from, whether you prefer outdoor adventures or cozy indoor activities. By trying something new together, exploring local parks and gardens, or simply enjoying each other's company in a picturesque setting, you can strengthen your bond with your partner and create lasting memories. To assist you in planning some amazing dates, we have put together some spring date ideas to inspire you to have a fun and romantic season!
Take a Bike Ride Together
Biking is a fun and active way to explore your local area and enjoy the beautiful spring weather. You can rent bikes if you don't have your own. You will want to plan on riding on a route that takes you through scenic paths, parks, or maybe along a waterfront. The bike ride might cause you to work up an appetite. Consider packing a picnic lunch to enjoy somewhere along your route, or bring a bike lock and plan a stop at a local restaurant along the way. This date idea is perfect for couples who enjoy being active and love spending time outdoors together.
Enjoy Parks or Gardens
One of the simplest yet most enjoyable ways to spend time with your partner during the spring season is by relishing nature's beauty in local parks and gardens. Plan to stop at your favorite café beforehand for some pastries and coffee or tea. Spending a morning walking around a park or garden can be the perfect opportunity for a calm and peaceful date. You can talk a stroll together, hand-in-hand, and enjoy the lovely spring blooms.
Try a New Hobby Together 
Trying a new hobby together can be a great way to strengthen your bond as a couple. Whether it's cooking, painting, or pottery-making, learning a new skill together can be a fun and fulfilling experience. This is a great opportunity to support each other's New Year goals and resolutions! There are plenty of resources available online, from tutorials to classes, so find something that interests both of you and give it a go! You might end up finding something you both really enjoy doing. 
Have a Date Night In 
The spring season isn't all just beautiful, sunny days. Sometimes, the season calls for some rain. April showers do bring May flowers, after all! If you are experiencing inclement weather where to live, you can still enjoy one of our simple, favorite date ideas: date night at home. This can be a more intimate and cozy date night. Cook a delicious meal together, light some candles, and put on some soft music. You can also curl up on the couch and watch a movie or play board games. The key is to create a relaxing atmosphere where you can enjoy each other's company without any distractions.
Visit a Local Farmers Market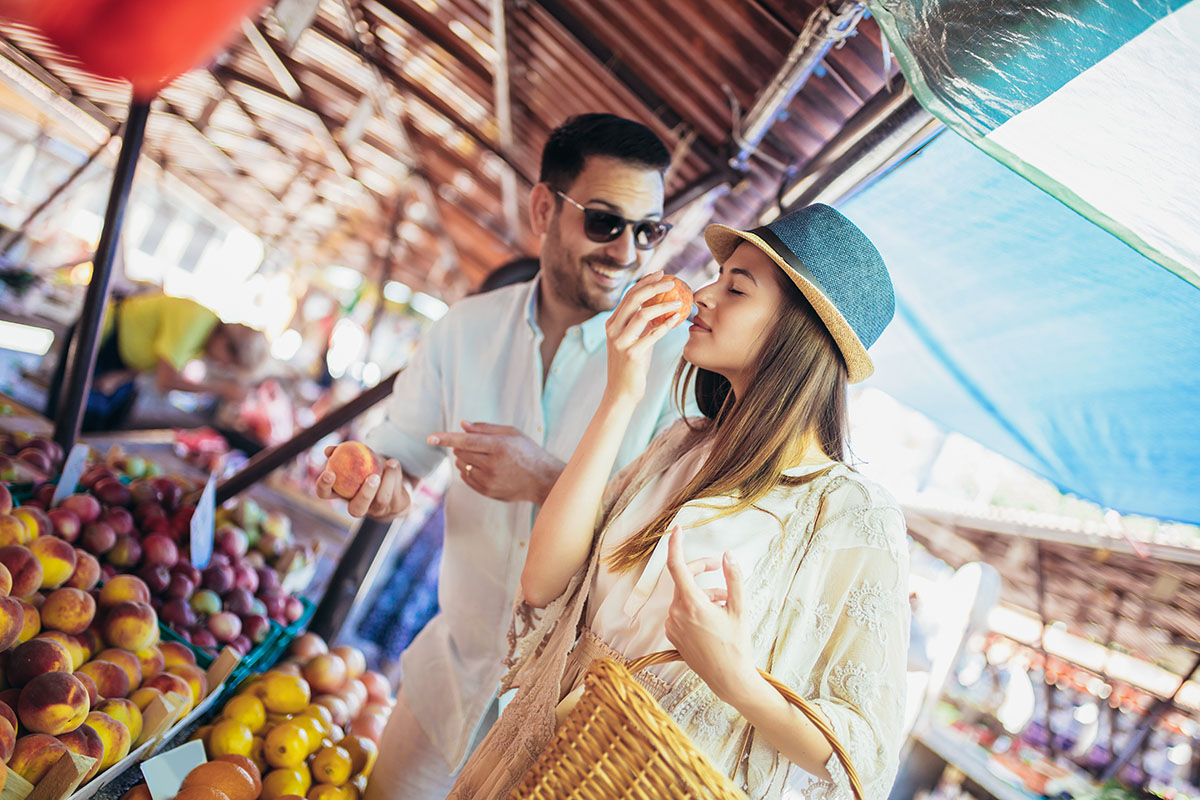 Farmers markets are a great way to enjoy the spring weather while also supporting local farmers and artisans. Check online if you aren't sure when or where farmers markets are held in your area. The markets are a fun date idea because you can browse through fresh produce, artisanal goods, and handmade crafts while enjoying each other's company. Many farmers markets also have food vendors and live music, making it a fun and festive atmosphere. Bonus points if you decide to cook a meal together using the fresh ingredients you find at the market!
Take a Hike 
If you are looking for another more active date idea, taking a hike can be a great way to explore the great outdoors while enjoying each other's company. Find a nearby nature reserve or scenic area and plan your route ahead of time. Make sure to wear comfortable shoes, bring snacks and water, and prepare for the weather. Hiking can be a fun way to challenge yourselves and bask in the fresh spring weather!
Explore a Local Town 
Taking a day trip to a nearby town or attraction can be a thrilling and adventurous way to spend quality time with your partner. Exploring new places can strengthen your connection as a couple by trying new things together. A day trip can be a welcome break from your daily routine, allowing you to step outside of your comfort zone and create new experiences. You can visit museums, art galleries, or historical landmarks to learn more about the history and culture of an area. You can stroll through the streets, visit local shops and cafes, and take in the sights and sounds of a new place. Try to find unique and interesting places to visit, like a charming bookstore, a local brewery, or a hidden gem of a restaurant. By discovering new places together, you can create memories that will last a lifetime.