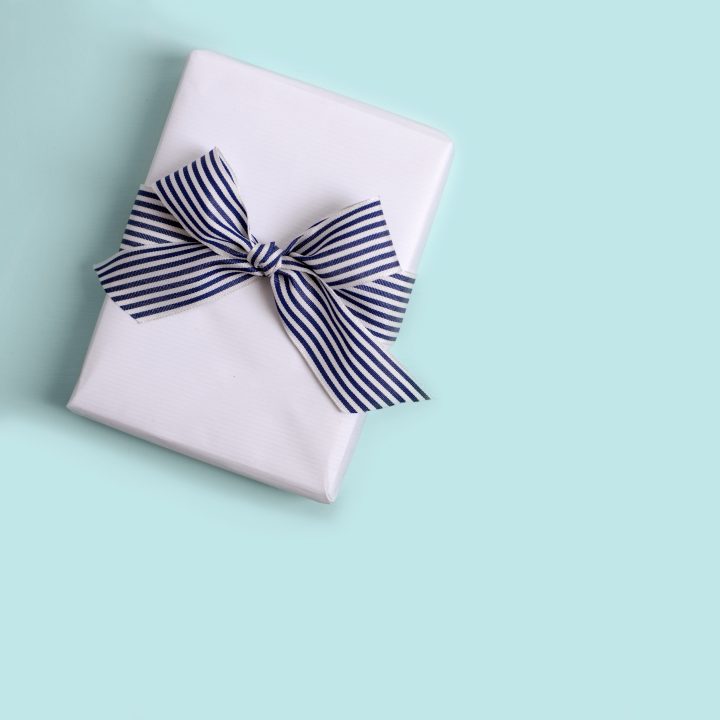 Congrats! You've survived your first year of marriage. One year down and many more to go – that's something to celebrate. Now the only question is what can you do that doesn't involve spending time in a stuffy restaurant with tiny (but Instagrammable) courses. While we'd all love to be on a two week African safari, that's not always realistic.
Infuse some fun into your celebration each year with these unconventional gift ideas (and don't worry, we'll let you take all the credit):
Forgot the "Gift"
You just got a ton of gifts for your wedding (and the returns have finally finished). Instead of giving your partner something that will take up much-needed space, what about creating a memory together? Pick up concert tickets, get a little buzzed and dance the night away to your favorite band. Why not go to  your local museums and/or art galleries? Be a tourist in your own town! Have a shared love of spots? Splurge on courtside/ring-side/mid-field seats so good you can almost wipe the sweat of your favorite player's brow.
Create a Date Night Jar
This jar is there to combat all the times you've both said, "I don't know; what do you want to do?" For your anniversary, write down a bunch of corny and fun date night ideas and toss them all in a jar. When you're not sure what to do, grab a piece of paper and do what the paper says. Some ideas might include: putt-putt golf, karaoke, wine tasting, visiting the place you first met, catching a local sports match, going bowling or having a 90s movie marathon. It's truly the gift that keeps on giving all year. Bonus: it keeps the tradition of giving paper for the first anniversary gift!
Learn Something New
You've talked about venturing to Mexico, France, China, and a dozen other places for the longest time. Why not try to learn some new phrases in these languages? You can sign up for a local class that you and your spouse can attend or, for homebodies, purchase Rosetta Stone (plus, you can do it straight from the couch). Learning a new language is much easier when you have someone to practice with. The first phrase you might want to learn? "Let's get out of here." It'll be super useful–from late night bar excursions to future family get-togethers.
Relive The Big Day
If you and your partner are the romantic types, there's nothing better than reliving the day you said "I do." Visit the physical place and have a picnic or, if that's not an option, watch your wedding video, drink the same champagne you served at your reception, recreate the first dance and (if you believe in this tradition) enjoy some bites of your leftover, frozen cake. If just reading this is making you nauseated, you'll love #5.
Create a Tradition
The last thing you want to do is make your anniversary feel like a chore. Creating an unfussy tradition could be the perfect answer (and saves you from scrambling to make a new plan each year). Maybe your anniversary tradition is hot wings and beer at your favorite watering hole, going for a hike, exchanging love letters or simply cooking a meal together. Whatever it is, create it together and make sure it's something you can do no matter what stage of life you're in (i.e. maybe not running a marathon for your 60th).