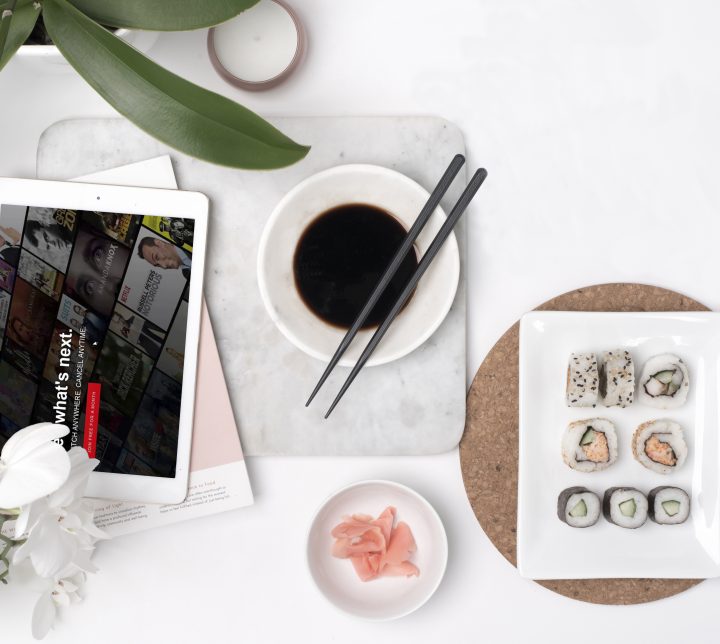 The wedding set you back financially. Like, waaaay back. You're grateful for the amazing memories, but you're also staring down a long road paved with Ramen noodles and duct tape. All you want is to continue doing fun things together, however, there's just one problem: the typical eye roll-inducing date nights always seem to come at a hefty price: the meal, the wine, the show, the Uber. What's more, when you think of cheap ideas, all you come up with is finishing thank you notes over Mich Ultras.
Put. the. stationery. down! We've got some budget-friendly date night ideas that will put the FUN in UNDERFUNDED.
Go Karaoke
There's nothing that bonds two people like mutual fear. Put on your brave pants and go belt out a tune at a local watering hole. Even if you're terrible, you'll have tons of laughs. Bonus points for couples that sing duets like "Islands in the Stream" or "Nothing's Gonna Stop Us Now."
Putt-putt or go-kart racing
Bring out the inner child in you and your spouse with a little friendly competition. Try putt-putt golf or go-kart racing. Smack talk always encouraged.
At-home blind wine tasting
If you're half of a wine-loving pair, try a blind wine tasting. Buy various cheap bottles and cover the labels. Pick your favorites and make bets on which is the most expensive. Bonus: you can serve your favorite bottles at your next get-together without breaking the bank.
Thrifting
If you've moved in or are looking for some special pieces for a specific room, go thrifting! Hit up some consignment or antique stores, as well as the local Salvation Army and look for one-of-a-kind finds. Bonus: offload your spouse's wookie figurine collection under the guise of charity. What?! It's two birds with one stone.
Cook a meal together
With meal delivery services like Hello Fresh and Blue Apron, there's no stressful shopping, measuring or unused ingredients. Even the novice chef can execute a beautiful meal that Gordon Ramsay would approve. Plus, it's a great bonding experience.
Drop-in exercise class
We know that being snuggled on the couch sounds better, but endorphins are a great way to connect. Try a community yoga class (sometimes they're donation-only) or check out a fitness studio that offers the first class free before you have to commit.
Netflix Roulette
C'mon, you can't really lose when watching Netflix anymore. Choose a category like "Recommended" or "Netflix Originals," close your eyes and scroll. Whatever you land on is what you watch! Who knows, you may stumble upon your new favorite show. May the odds be ever in your favor.
Volunteering together
Like J.Lo's love, volunteering don't cost a thing. Sign up to do some manual labor like landscaping if it's nice weather. If it's colder, apply to volunteer at a children's hospital, a political call center or animal shelter. Giving back will not only make a difference, but it will make you and your partner feel great.