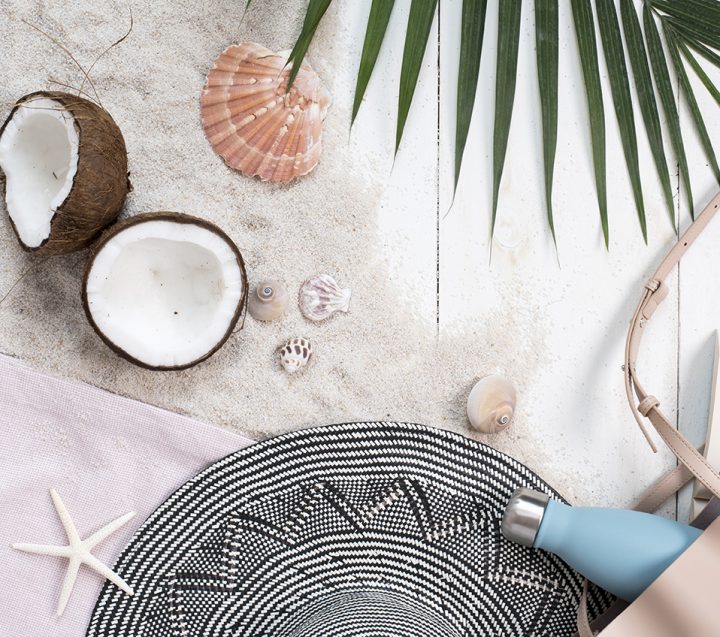 The rice has been thrown, the cake has been eaten & the last toast has been slurred through. The honeymoon is here! In other words, it's time to take that disgusting love parade somewhere else because your friends and family have had enough. The trouble is that you've got Kardashian taste and a Pauly D budget. Never fear; you don't have to go to Tahiti to have a great time or to get Instagram-worthy couple shots. Here are budget-friendly honeymoon destinations you may not have considered but should:
   Tulum, Mexico
It may be #basic, but we make no apologies for loving tacos and tequila. So obviously, Mexico is going to top the list. Tulum is a lesser-known destination (as opposed to Cabo, Cozumel or Cancun) with lots of inexpensive options. Some of the resorts start just at $79 per person per night! Don't remember much from your Spanish high school classes? "Privacidad por favor" means "privacy please" and "una bebida mas" means "one more drink." Cheers!
   The Florida Keys
Ah, Florida. It's not just gators and swamp! The Keys can provide fun or seclusion depending on what you're looking for. Plus, if you get bored of lying on a beach or biking beneath palms in quiet neighborhoods, Key West provides tons of entertainment (including nude beaches, if you're into that sort of thing). If you're in the Southeast, you can always make a road trip out of it to save on airfare and there's no need to dust off the old passport.
   Jamaica
If you're not able to relax in Jamaica, the birthplace of Bob Marley, then you may never be able to relax at all (there's a reason that the Visit Jamaica slogan is–ahem–"Livin' the High Life"). Excursions don't cost an arm and a leg, so you can afford to take in the Hope Botanical Gardens or venture down the Rio Nuevo. There are tons of all-inclusive resorts in both Negril and Ochos Rios, with beaches that will give everyone you know instant FOMO.
   Lake Tahoe
Lake Tahoe is an awesome destination if you're getting married in the winter, as the skiing is top-notch. However, many people don't know just how amazing it is in the spring/summer as well! Outdoor adventures abound at Emerald Bay State Park and there are even beach villas, though you'll have to shell out more cash for those. A few 5-star hotels start at $240/night so it's still affordable to feel posh AF.
   New Orleans, LA
New Orleans has so much to offer: jazz (You loved La La Land and you know it), delicious cuisine and cultural flair. If you're picturing people vomiting on Bourbon Street, then you've got the wrong idea. There are tons of cozy, romantic restaurants and fun activities like biking, shopping and drinking your way through its historic streets (the bars on Frenchman are much better–and cleaner–than Bourbon). There's always music in the air and you can get a beignet at 2am. Need we say more?
   Charleston, SC
Charleston's hype is real. It's been voted a top city to live and visit for several years in a row by several different publications. But the fact is that if you're looking for a warm climate that's close by, affordable AirBNBs and condos, as well as more award-winning eateries than you could possibly eat in a week, Charleston is the spot for you. If you own more than one pair of coral shorts, you'll love Isle of Palms. If you're more a Rainbow flip flop kind of couple, Folly Beach offers a more relaxed vibe. Grab cocktails after hitting the beach on Sullivan's Island, shop on King Street and grab amazing seafood plates at 167 Raw.
   Santa Cruz, CA
Remember when you were a kid and you wanted to live in a tree house but your parents moved to that new neighborhood that barely had a sapling and it broke your heart? (No? Just us?) Anyway, what if you could spend your honeymoon in a tree house?! The dream can be a reality in Santa Cruz with their treehouse AirBNB. It's glamping at its finest, and even though it may not be the cheapest option on our list, it's certainly the most unique.
Happy necking, you crazy kids!