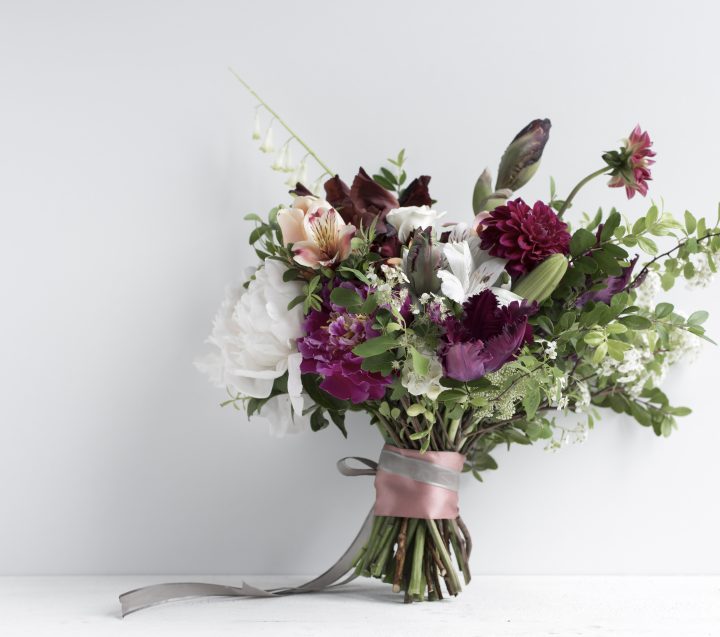 From dress shopping, to food tasting, to your bachelorette party and finally the main event, your wedding year was basically the best effin' time of your life. But now it's all over and no matter how many times you see a "the best is yet to come" meme on Instagram, you can't help but feel the dreaded let down. There's no shame in your game, girl. We get it. Post-wedding blues are more common than many women would like to admit. Over the past year or so, you've had event after event, all leading up to a wildly successful wedding, concluding with a racy and romantic honeymoon. Great. Thanks for the memories, but now WTF are you supposed to do with all this free time?
Fear not, my sullen sister. There's no need to feel like Carrie Bradshaw on her Mexican honeymoon after Mr. Big leaves her at the altar. We've got some ideas that will kickstart your newly-married mentality and get you back to feeling like your old self (just with a new last name).
Find a New Obsession
Regardless of how long you gave yourself to plan a wedding, however big or small, or even if you hired a planner like every other resident of "Bride Country," you spent endless hours a week working on your wedding. Now you're bored AF, so it's time to fill that void with something that gives your tender heart something to look forward to.
Want to impress the in-laws by Thanksgiving? Start experimenting in the kitchen or take a couple of cooking classes that'll blow their ever-judging-loving minds when they bite into a Julia Child's inspired Stuffed Turkey with Farce Pitchounaise.
Perhaps you want to graduate from being Trader Joe's most loyal "Three Buck Chuck" enthusiast. A wine class will have you feeling good in more ways than one.
Still daydreaming about your wedding bouquet? Fancy yourself a florist after a few flower arrangement classes. At minimum, you'll have the skills and confidence to make centerpieces for your next dinner party or holiday get together.
When in doubt, work it out! You worked hard for that bridal body, so let's keep putting in the work to keep it for good. But instead of going back to your old routine,why not try something new that you can get hooked on like Pilates, Power Yoga or weightlifting?
Relive the Big Day
"It goes by so quickly" is the most cliche yet accurate statement that everyone and their mother warns you about. Fortunately, between friends' & family's pictures on social media, your photographer's shots, and (if you're lucky enough to have a videographer) your wedding video, you can relive your big day as often as you'd like.
Give yourself time to remember what was happening in each photo and appreciate how much fun you were having. Also, don't forget to appreciate how effing gorgeous you looked. Now's not the time to be modest.
Fill up all those new frames with your favorite photos from your magical weekend. Just keep in mind that you'll eventually have guests visit so be sure to showcase the VIPs. Also, spare yourself the embarrassment of being "one of those couples" that has 20 pictures of only you and your husband from your wedding day.
Find a website to DIY your own wedding album. They're a fraction of the price and with the right company, they look pretty damn good. Want bonus points from the fam? Make an album for your parents, in-laws and grandparents.
Invest in Your Relationships
Like it or not, the year of you is over. It's harsh, and it hits you as fast as JWOWW backhanding The Situation on Jersey Shore. While it may be a tough pill to swallow that you're no longer being treated like royalty, the best thing you can do is step into the present and reconnect with your family and friends. If other people in your life are wedding planning or preparing to have a baby, throw yourself into planning for them! They were committed to your events and parties; now's a great time to return the favor and shower them with attention.
One of the best parts about weddings is all the events surrounding them, and when they're done, it's sucks for everyone. Since you're basically a professional planner at this point, get some stuff on the calendar!
Start a dinner club with your bridesmaids.
Make future plans with your out-of-town family.
Invite your local girlfriends to join you for that new wine class. Or who are we kidding, just invite them over for wine and Bachelor in Paradise on your couch.
Focus on Your Marriage
You're married now, so go be married! The wedding was about the marriage, after all (OK, we'll admit that a lot of it was about the dress, too). Invest in creating new married memories with your spouse. Enjoy your newly committed companionship by spending quality time together whether that is a Netflix marathon, practicing making a baby, or cooking together at home. When you're feeling down, look over to your awesome spouse for a quick reminder that you're pretty damn lucky!