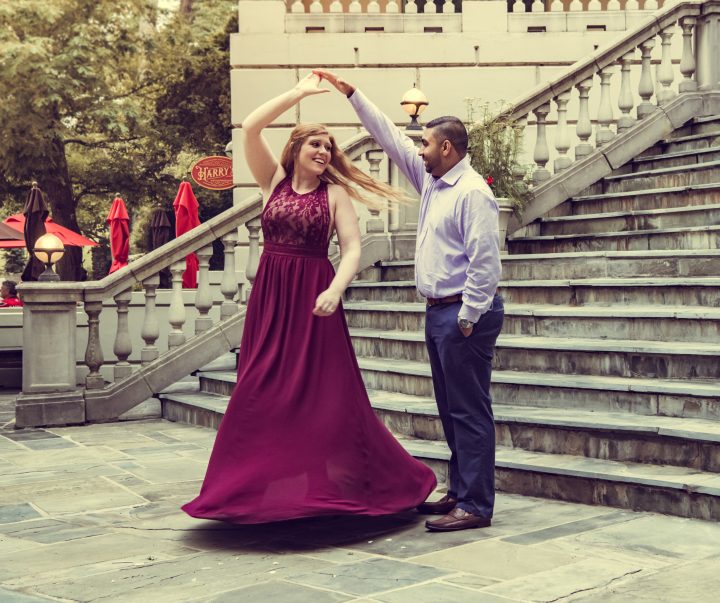 How did you meet?
We met in 2008 at a local ice cream store in the town I grew up in. My best friend was dating someone who worked there and he was friends with my husband who happened to be at the ice cream store that night visiting. We had stopped by on the way home from the gym and never thought he was even remotely interested in me. But, on the way home my best friend got a text asking for my number. We have bonded over ice cream dates ever since!
First or favorite date?
I think one of our very first dates was the movies. I was 16 at the time, so going to the movies with a guy was a big deal!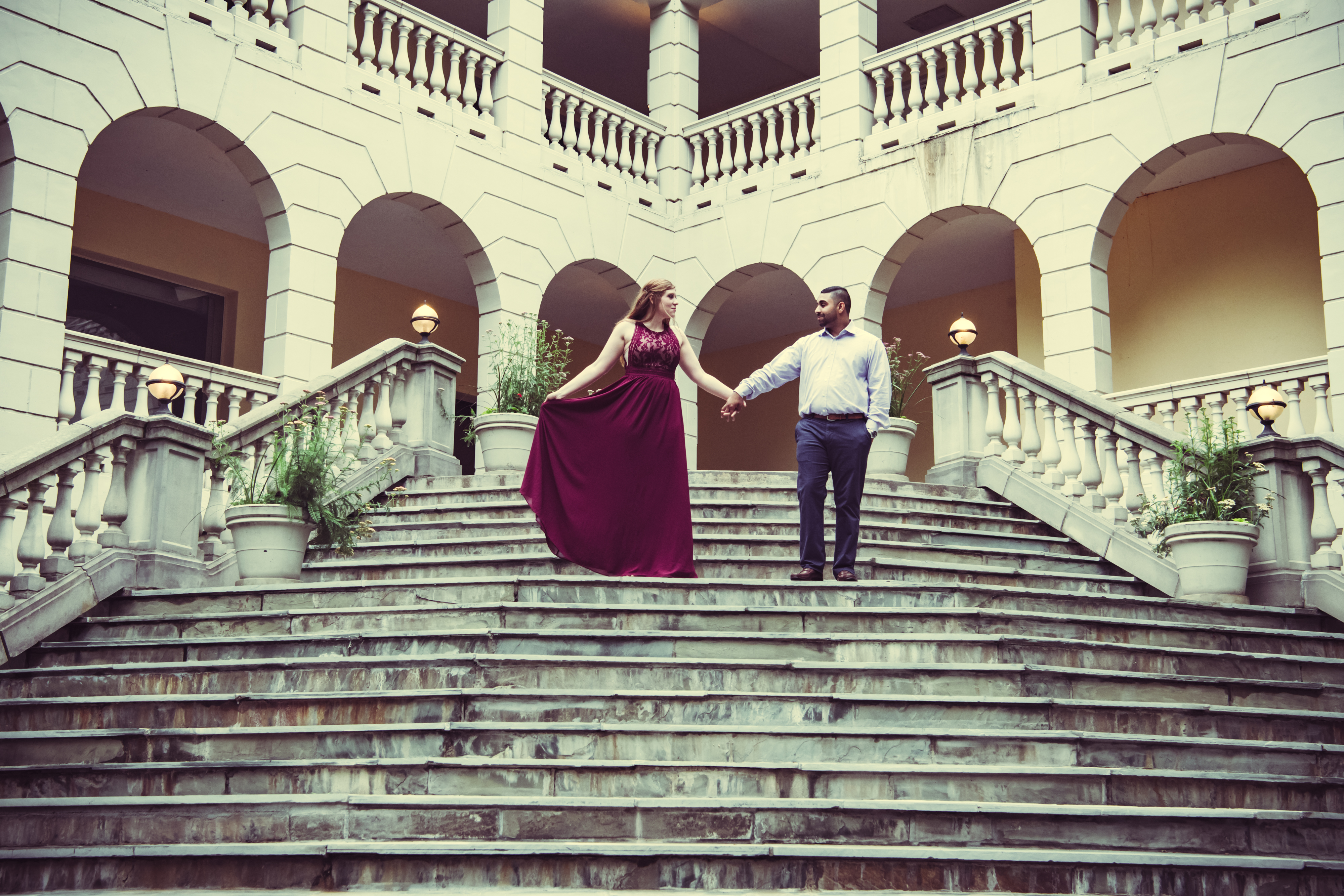 How did he propose?
My sister was moving into her first apartment in New York City the weekend of August 4th 2017 and my husband and I decided to drive up from Northern Virginia to help her move (plus it was an excuse to visit a city we both loved). I picked a restaurant to go to dinner that Friday night and we dressed up and went to dinner like we typically did. Afterwards, he told me we were going to meet one of his friends in Long Island for a drink but needed to wait a little bit since he was busy. The uber dropped us off at Gantry Plaza Park in Long Island City and we walked out into the pier, to take some photos of the New York City Skyline and kill some time. I remember him bluntly asking if I was done taking photos and then asking myself "hm that's strange." He then pulled out an umbrella and opened it as I was showered with rose petals and then all of a sudden he was down on one knee! When I said yes, I heard a bunch of clapping. It was a public pier and there were a lot of people around, so I just thought it was random people. I turned around to find two of my best friends standing there, who also drove up from VA, my sister, and some of my husband's best friends. Still in shock, I asked if my parents knew. Turns out all of our family was watching live in real-time on Periscope. It was one of the best nights of my life and I had no idea that night was going to be the night he proposed!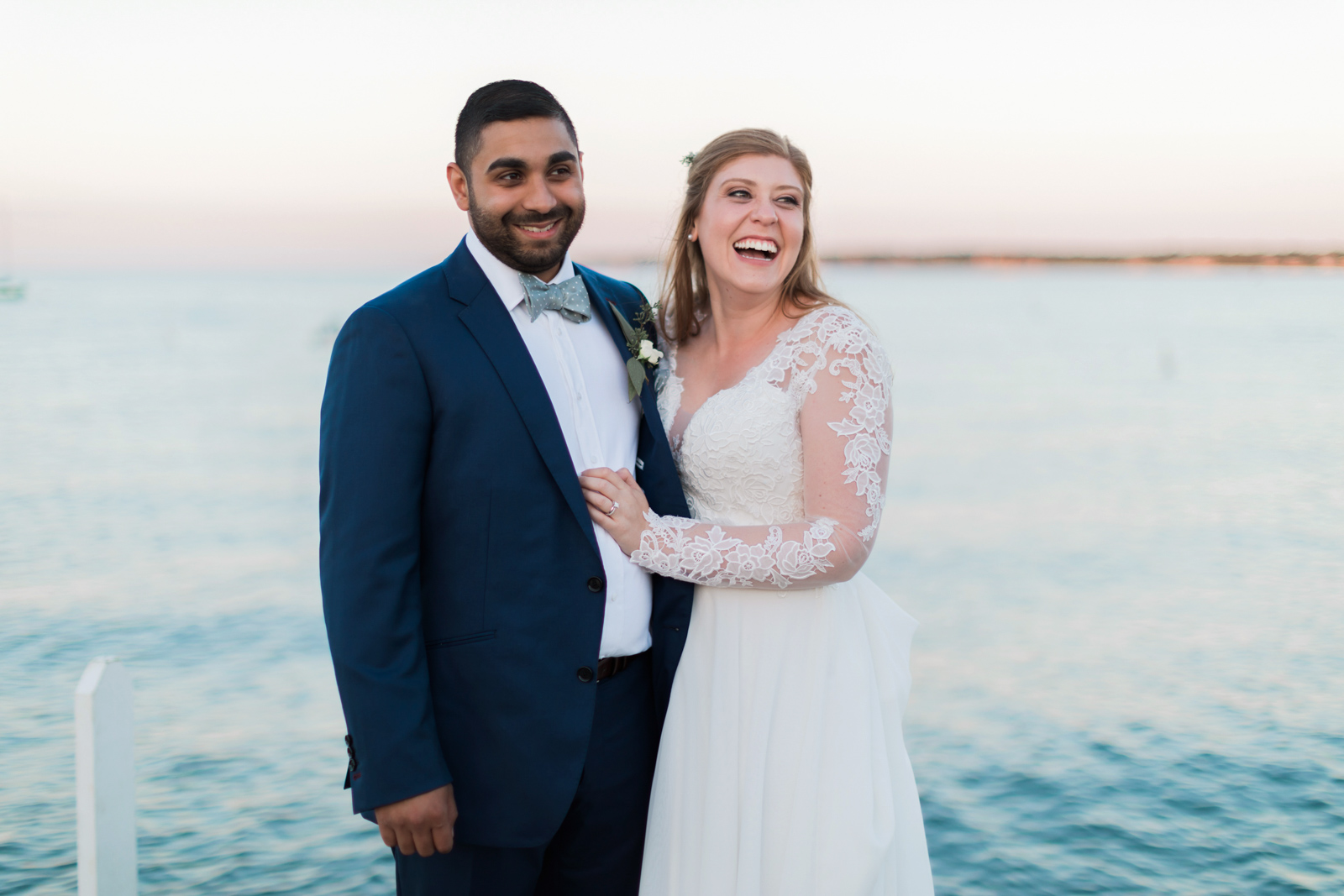 Most difficult part of wedding planning process?
The most difficult part of wedding planning was planning two weddings! My husband is Indian so instead of mashing together our visions, we decided to have two separate weddings a month apart in two completely different states. Our traditional Indian wedding was in August and our traditional American wedding was in September. It was a lot to handle, but I have such distinct memories from each event now and I wouldn't have wanted it any other way.
How did you decide on a wedding venue?
For the Indian wedding, we were looking for something that could accommodate a large group of people (we had over 200 guests) but wasn't the traditional venue everyone in the area had their reception.
For the American wedding, it came down to availability and price. Getting married on Martha's Vineyard can be challenging when it comes to venues, but the Yacht Club we went with could not have been more perfect. We had an intimate ceremony on the beach with the most beautiful sunset.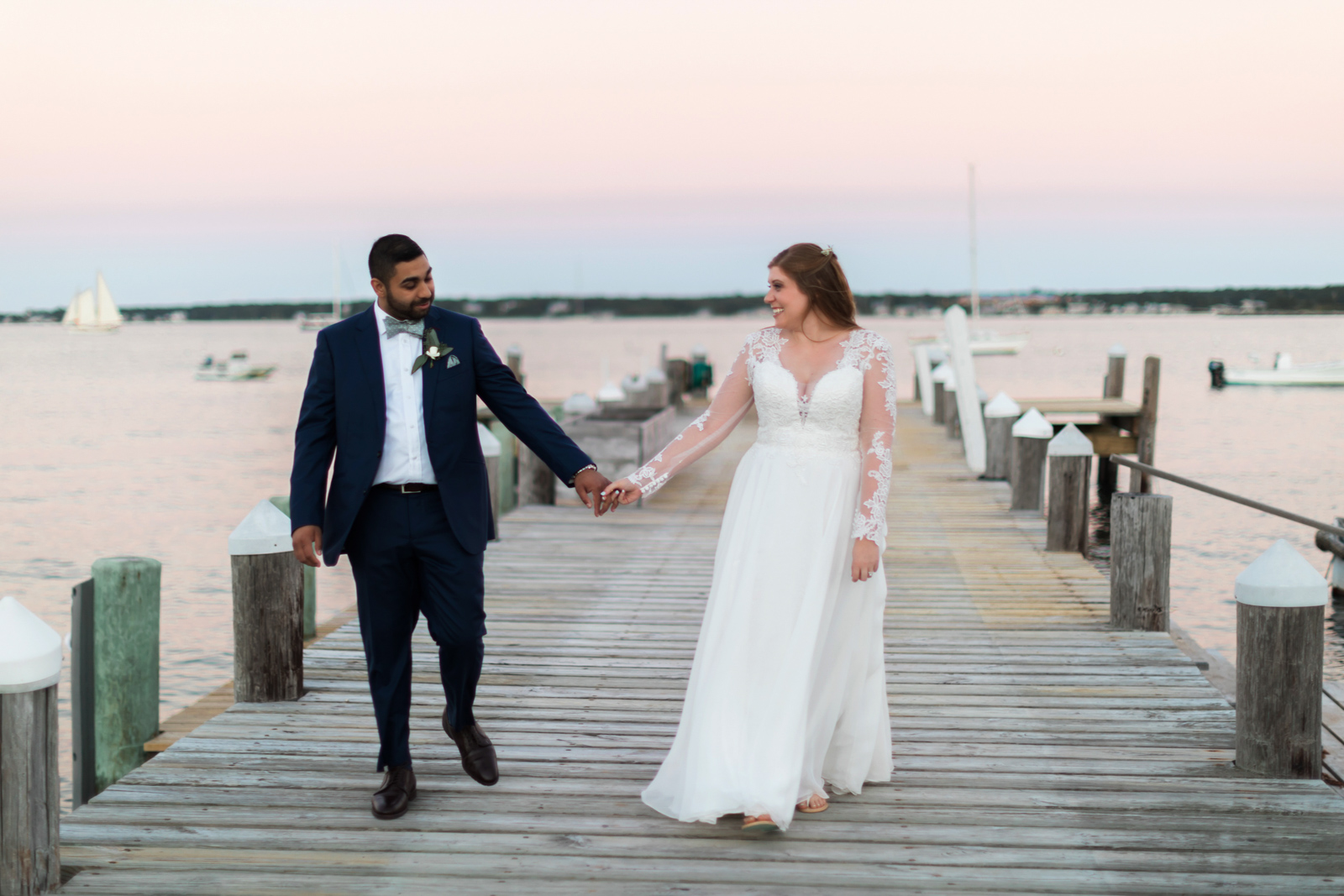 What's your favorite memory from wedding day?
Walking down the "aisle" in both ceremonies! For the Indian wedding, I walked into the temple with my parents and my husband's back was towards me. When he turned around all my nerves just melted away.
How did HitchSwitch make your post-wedding name change process easier?
After planning two weddings and buying a house in the same year, to be honest, I was just so tired of figuring things out! HitchSwitch made it easy with the click of the button. All the paperwork was sent to me with detailed instructions and stamped envelopes. If I have a question, the concierge is there to answer any questions I may have.  We will be together 10 years this Christmas and I'm so ready to finally take his last name!