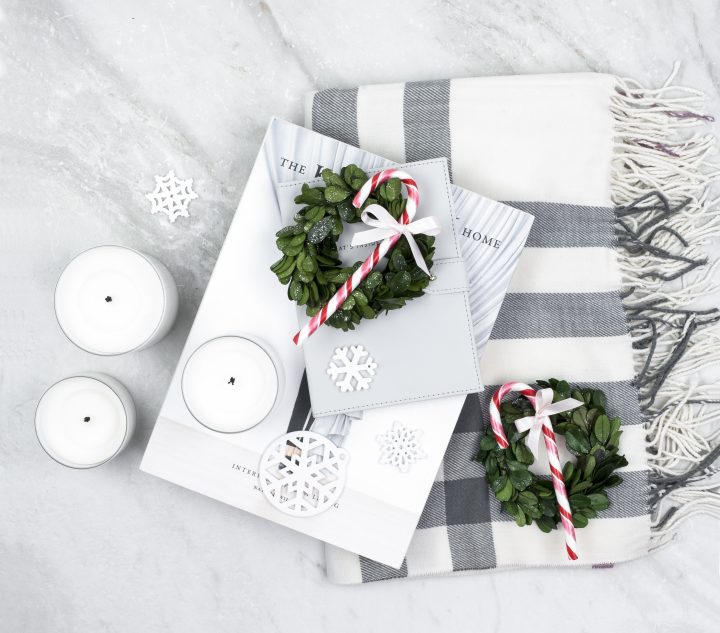 Whether you're planning on staying home for the holidays or wanting to escape to some exotic location, everything around us is a constant reminder that a new year is upon us. With the streets being decorated and everyone carrying a red cup filled with something cinnamon or pumpkin infused. Everyone is completely engrossed in preparing for the holidays or getting ready to book with an airline that's offering a great deal.
Whether you choose a warm Christmas, a cold Christmas, or even no Christmas, here are the places you need to see this holiday season.
Nuremberg, Germany
What do CNN, Business Insider, and Forbes all have in common? They all agree that Nuremberg will not only warm your heart but create some of the best memories of your life. Known as Germany's "Christmas City," Nuremberg is infamous for its Christmas market, AKA Christkindlesmarkt (try saying that three times), that sets its stalls right in the middle of town.
The people of this fantastic town come together and sell homemade ornaments, wooden figures, sweet gingerbread, and the delicious aroma of food and spices fill the night air. Holiday music, twinkling lights, and a possible snowfall that will make you feel like you're in a fairy winter wonderland.
New York, New York
Does anyone else read "New York, New York" and immediately start singing the classic Frank Sinatra song?
No? Is it just me?
I find it so strange when I hear that people are trying to get out of the city when the holidays are just right around the corner. It's the most wonderful time of the year after all and what's more wonderful than Christmas in New York?
The Big Apple is filled with incredible historical landmarks that all get a makeover for the holidays. New York is known for its tree lighting ceremonies,  Triumph Hotels Holiday Window Walking Tour, botanical gardens, ice skating at Bryant Park, Central Park, and so much more.
Many places around the world get a makeover for the holidays, but New York is one of those places that seems to capture the soul of Christmas.
Vienna, Austria
Pack up your gloves and fur boots because once you know that magic that is Vienna, you will want to add it to your bucket list of places to see. Vienna is quickly growing to be one of the most popular destinations for tourists in the holidays. Vienna holds their Christmas Market from mid-November till New Years.
The market is held in Schonbrunn Palace and is one of the attractions you cannot miss.
If you get sick of the cold, you can always go for a good craft beer as Vienna is known for its famous breweries. If beer's not your thing, you can always visit the Imperial Butterfly House.
Sounds fancy, right?
All you gotta do is sit there, watch the butterflies, and enjoy your natural surroundings.
Tromso, Norway
Two words. Northern Lights.
I feel like people from Norway have Norway on their list of places to see. There's one thing you need to know about Norwegians, and that is that they love their Christmas holiday. On November 26th, the sun sets in Norway, and you will not see it again until January 21st.
Dead. Serious.
This will not only give the city's holiday makeover a chance to shine because it will be complete darkness (known as polar night).
This sets the stage for the flickers of blue, pink, orange, and yellow light that will flicker across the night sky. It's like the sunset but in a pitch black sky. The Northern Lights are one of Mother Nature's most miraculous sights, and if you're lucky, you might see them.
Other than all the Christmas markets and mouthwatering food that will be held at the town's square, there will also be a giant Christmas tree that will light up the city and people's mood!
There will be dancing, singing, and let's face it, lots of drinking.
Aruba
Aruba?? Why's it even on this list?
Well, because unfortunately, not everyone likes the cold. Some people like sandy beaches, and warm weather, and suntan lotion. I was raised in California, so I kind of get it.
Other than being known as one of the safest islands in the Caribbean, Aruba is also famous for its amazing sunny weather all year round. Their crystal blue waters are some of the most beautiful beaches in the world.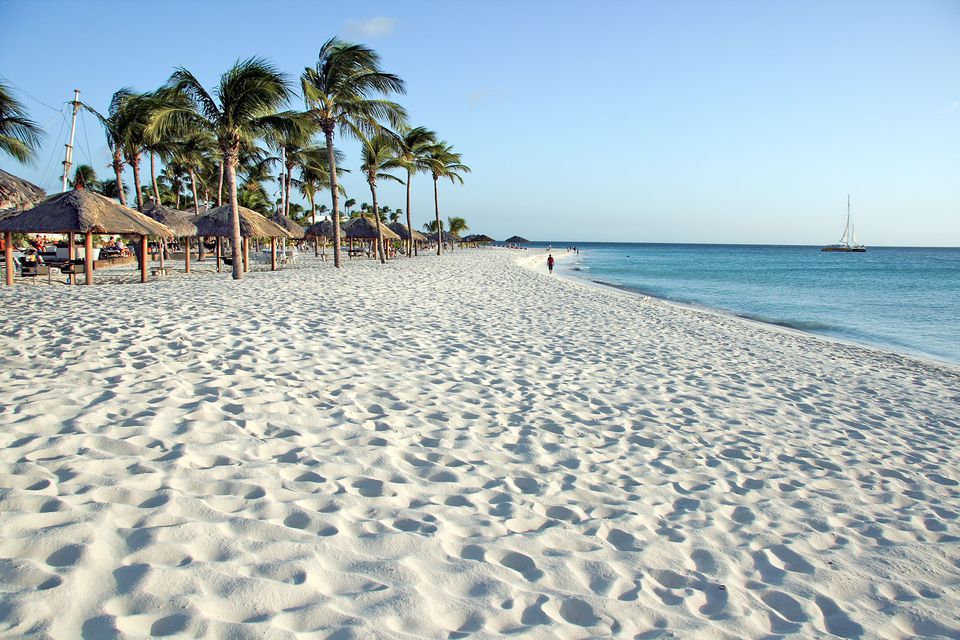 Tripsavvy
This little island is filled with rich culture, kind people, killer waves, and endless adventures. If that's not enough to sell you, wait till you try their food! Because Aruba is so diverse, your taste buds will get a taste of Italy, Columbia, Dutch, and so much more.
It's always bikini season here! Nothing to do but tan up and live it up.