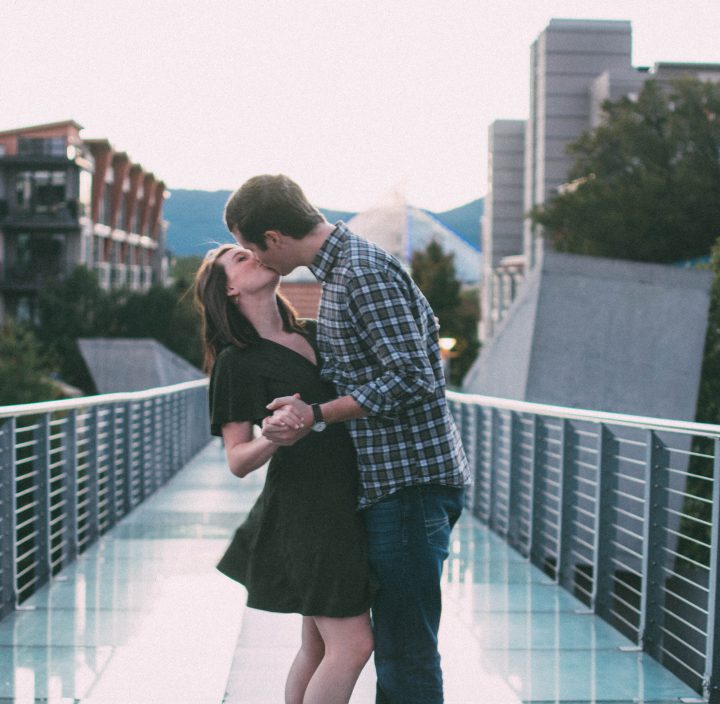 How did you meet?  
(Bernadette) Conor and I met in Chattanooga, Tennessee where we both went to college. One night, my roommate at the time invited me to come hang out with a few of her high school friends and Conor happened to be there since they had gone to high school together. As soon as we met we knew there was an instant connection and we ended up talking and laughing that whole night until the sun came up.

We actually just "hung out" for a few months before we officially started dating, but then on April Fool's Day 2013 Conor asked me if we wanted to become serious. Of course, I said, "Yes"! Conor and I still mess around saying we have the longest running April Fool's Joke there ever was. Maybe we should call the Guinness book of world records…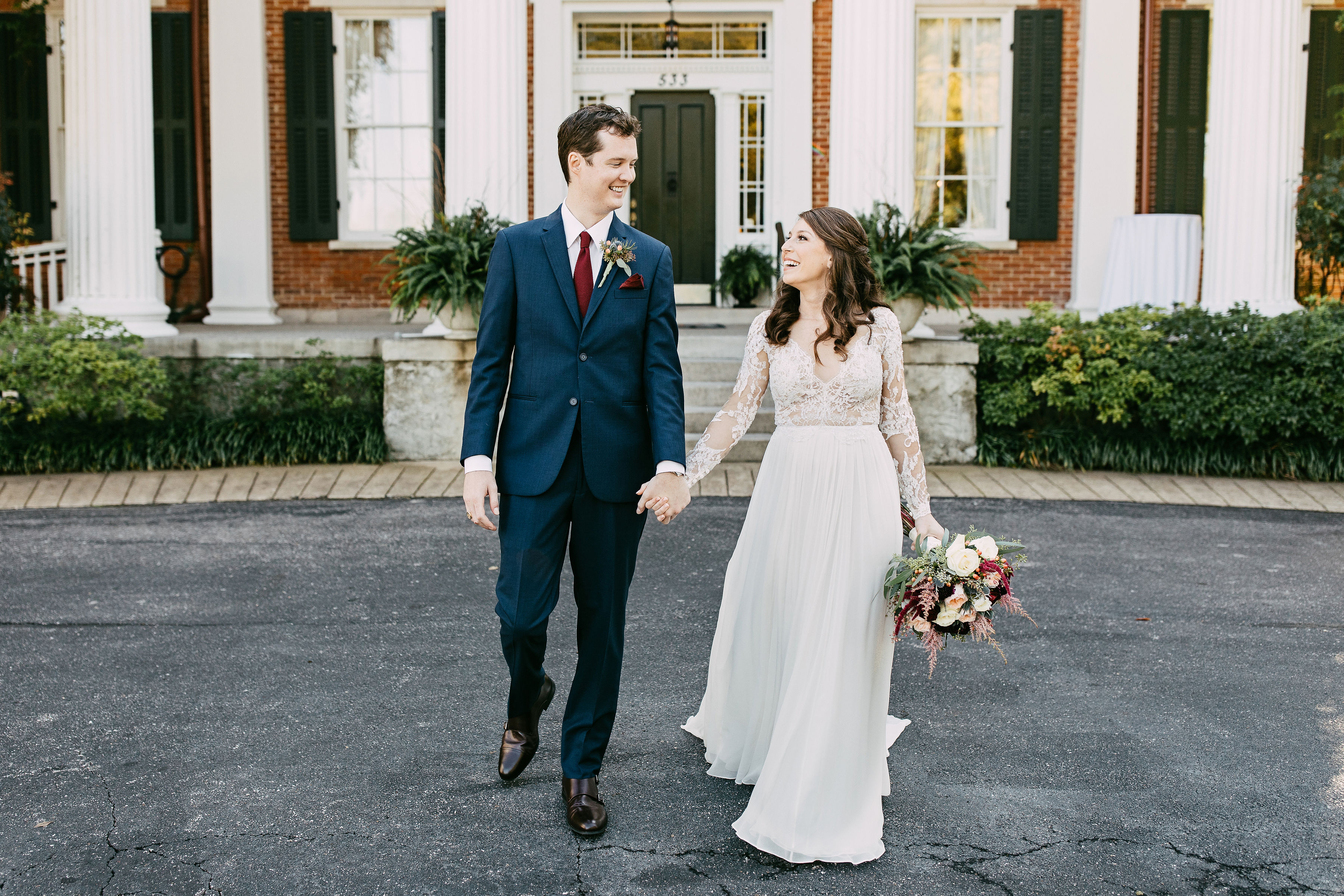 First or favorite date?
(Bernadette)  This isn't our first date, or our favorite by any means, but it's one that's coming to mind as I think about this question. We had only been dating for a few months at this point, and Conor wanted to take me out on the town the night before my birthday. We rented bikes and rode around the city for the first half of the night, and then we decided to catch a late movie. We parked our bikes and it started raining as we were walking to the movie theater. We didn't care at all and I definitely remember him singing happy birthday to me in the rain on our way. I thought it was so romantic!  
How did he propose?
(Conor) I had been planning for our engagement to happen in Iceland for months. I knew I wanted to do it early in our two-week trip so that we could enjoy the vacation as an engaged couple. So, I picked a few spots that I knew would be incredibly beautiful that were in the first few days of our trip.

I was worried we wouldn't be able to get to my first-choice proposal spot, a waterfall called Haifoss, but after watching the weather and roads for weeks beforehand I knew with a little bit of work we could make it there.

Getting there was about a four-hour round trip from where we were staying into one of the most deserted areas on the south coast of Iceland. The road to the waterfall was difficult to drive on because it was covered with a large amount of deep potholes…we also decided to pick up a hitch-hiking Dutch couple along the way, but we all made it there in one piece.

It was absolutely frigid on the edge of the waterfall, but it was gorgeous. I didn't tell the Dutch couple my plan, but when I had a moment I coaxed B over to the edge of the cliff…she didn't want to get too close to the edge for fear of me pranking her, but she reluctantly came.

With tears in my eyes, I got down on one knee and proposed. Luckily the Dutch couple saw what was happening and snapped a candid photo of the moment. So, in front of only two strangers on top of one of the tallest waterfalls in Iceland, I proposed to her and she said yes.

We celebrated by taking a swing of Icelandic Schnapps, Brennivin, and soaked in the moment. Had it not been so cold we would have stayed longer, but the weather got the best of us and we retreated to the warmth of our car; newly engaged.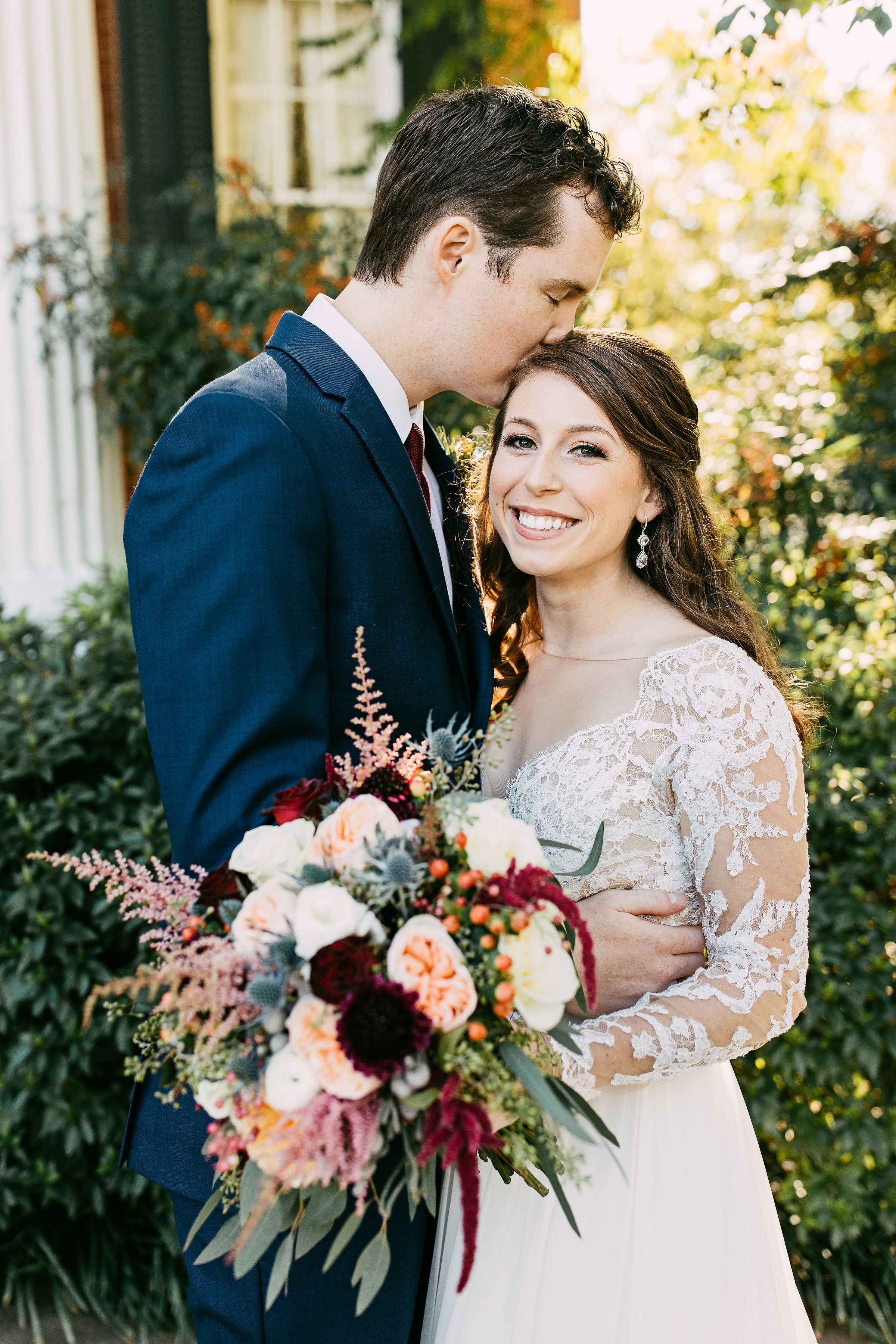 When did you know they were the one?
(Bernadette) I knew Conor was the one when we decided to go on a two week long trip through Germany, Austria, and Italy only a year after we had been dating. Seeing how well we traveled together and how much fun we had actually sealed it for me. I felt like this trip was a true test of our relationship and it only brought us closer together. I remember when he dropped me off at my house when we returned home after the big trip, I missed him almost immediately. We will always hold that trip close to our hearts because it really helped us figure each other out on a whole different and deeper level…and five years later, here we are!
Fun fact about the two of you?
(Conor) We have a mini dachshund named Pepper Ann and she is practically our daughter.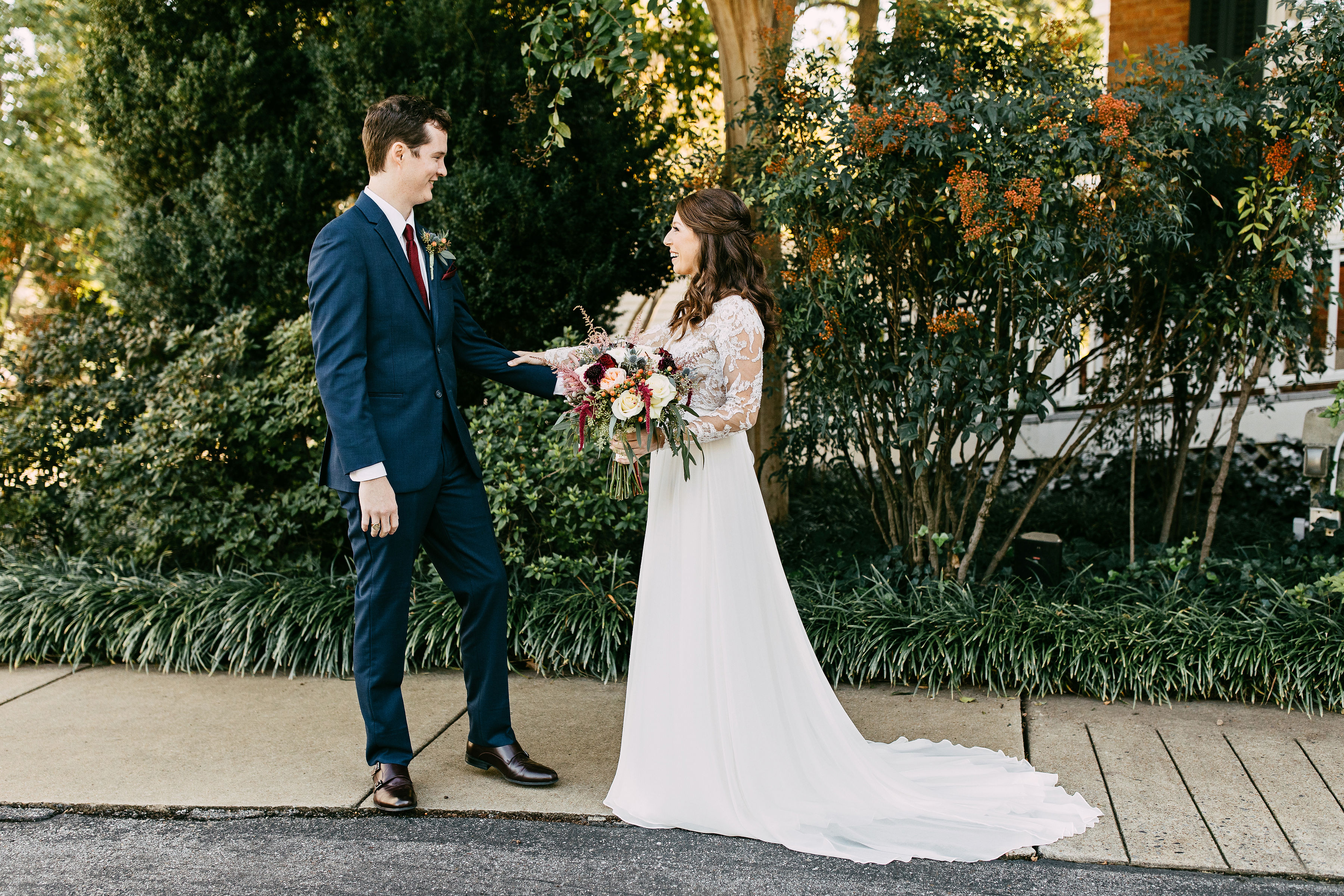 Most difficult part of wedding planning process?
(Bernadette) Through our entire year and a half long engagement, I was finishing up grad school in Chattanooga and Conor was living in Nashville. On top of doing a long distance relationship, we were also planning our wedding long distance since my family wanted to have the wedding in Memphis. It was definitely difficult taking five-hour long road trips at least once a month to plan. About six months before we got married I graduated, moved to Nashville, and started a new job. This time of transition brought even more difficulties to the planning process, but luckily everything turned out better than we could have ever imagined!
What's your favorite memory from wedding day?
(Conor) My favorite memory from our wedding day was actually after our wedding when we got back to our hotel. We were on cloud nine talking about how perfect everything went and we decided to read the letters we had written to each other out loud. We had read them earlier in the day before we had our first look, but we agreed that with the hustle and bustle of getting ready and sticking to the schedule, we didn't really get to appreciate the letters like they should have been. Reading them out loud to each other was intimate and special and we both cried as we spoke. It was the first time all day we were really alone and were able to enjoy each other. I will never forget it.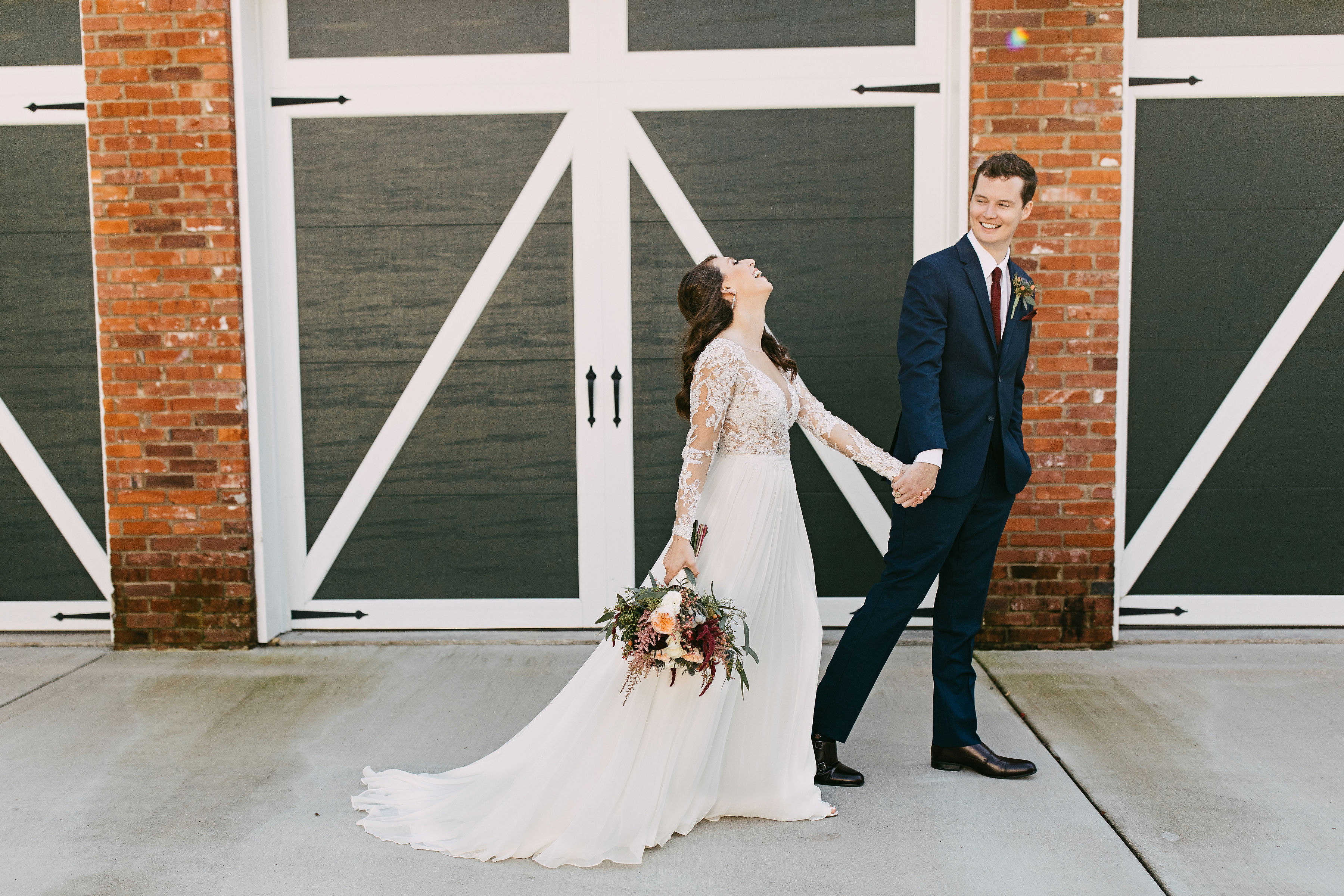 How did HitchSwitch make your post-wedding name change process easier?
(Bernadette) I just started teaching 7th grade English and coaching the tennis team this year and it's been crazy busy. On top of figuring everything out about my new job, wedding planning, being at tennis matches and practices almost every night, and planning for the next day, I knew I did not have the energy to figure out what I needed to get my name changed. I was ecstatic to find your service online to help make things a little easier. I have already recommended you guys to all of my newly married friends!