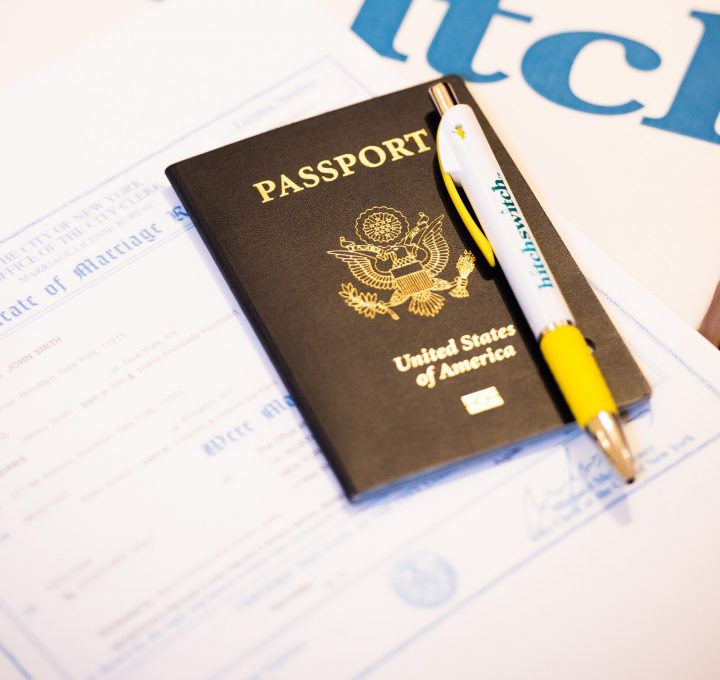 How to decide if you should change your name?
Changing one's name is no easy task, nor is it something you decide to do overnight. A person's name is their brand and identity. It's how people know us; it's how they associate things with us. Like if someone mentions your name, others might associate you with your famous chicken pot pie or even something horrible, like being a total asshole. Hey, it could be something you're proud of, who knows?
Like I said, not easy.
Now, what reasons are there for one to change their name? If you're like me, you always thought it was just a marriage thing. When you dig a little deeper, you find out some people change their name just because they don't like them. Other reasons include divorce, combining surnames, religious reasons, or want a less (or more) ethnic name.
If you're on the brink of changing your name, but are hesitant and don't know what steps to take, here's what you need to know before making a life-changing decision.
No Fancy Work, All You
That's right, all you. Even though changing a name is a long process, it is also pretty straightforward. You don't need to hire an attorney or worry about it being too complicated. If the name change is not marriage related, the process is relatively simple depending on where you reside.  
You need to gather up any paperwork with your current name on it (social security, ID, driver license, etc.) and prepare it in case a judge asks to see it. Then you complete a petition for Change of Name where you will provide your current name, SSN, and reasons for changing your name. After the paperwork is filled out, you pay a filing fee which is usually no more than $100 and are assigned a hearing. You attend the hearing, answer the honorable judge's question, get the judge's signature, and boom, you've got yourself a name change.
It'll Cost You a Couple Hundos
Most worthwhile things do, I guess. Although price varies from state to state, the big chunk of your payment will be from obtaining a court order and publishing it in a newspaper (more on that later). Documentation fees also vary from state to state, so the best thing you can do is check the website for your county courthouse and see how much each document will cost you (usually between $20-$25). When you get the ok to change your name from the court, you will have to pay up for every official copy you request that is stamped with an official seal.  
Of course, there are always companies who simplify the name change process by providing you with all the applications you need from your state for an incredible price. They also offer excellent customer service and are with you every step of the way until you are delighted with your new name.
It's us. We're that company, and our goal is to make the name change process as effortless and painless as possible. We're here for you!
There Cannot Be Two Ryan Goslings
Can you imagine, though? I personally feel like it would make the world a better place. According to Insider, there are a few exceptions when it comes to the name change, and here they are:
Celebrity name (intentionally misleading)

No punctuations or numerals
Nothing racial/offensive
If you have committed a crime or are in debt
Hello World, This Is The New Me
This is where the other big chunk of your money will go to because the majority of states require you to publish your name change in the newspaper! Yes, you will have to pay a publisher to post that you have officially changed your name under a category named "legal notices."
And if we're being brutally honest here, that shit's expensive. Of course, all newspaper prices differ, and if you're lucky, maybe your judge will let you pick where you would like to post your announcement.
Slow Your Roll, This Might Take a While
A wise man once told me, "Seriously, can you chill the f–k out?"
Kidding, I say that like a hundred times a day to myself. The thing is that this will take a while. Like "longer than waiting for your number to be called at the DMV" while. I know what you're thinking, but again, if you are not up to complete the process, HitchSwitch will do all the work for you! No lines, no waiting, no worrying, and no more headaches.
If you're having a hard time deciding, I don't blame you! A name is like a valuable you own and you can't imagine yourself without it! But with every end, comes a new beginning. So who knows, maybe a new name will lead to a new and better life?
Cheers to your new name!