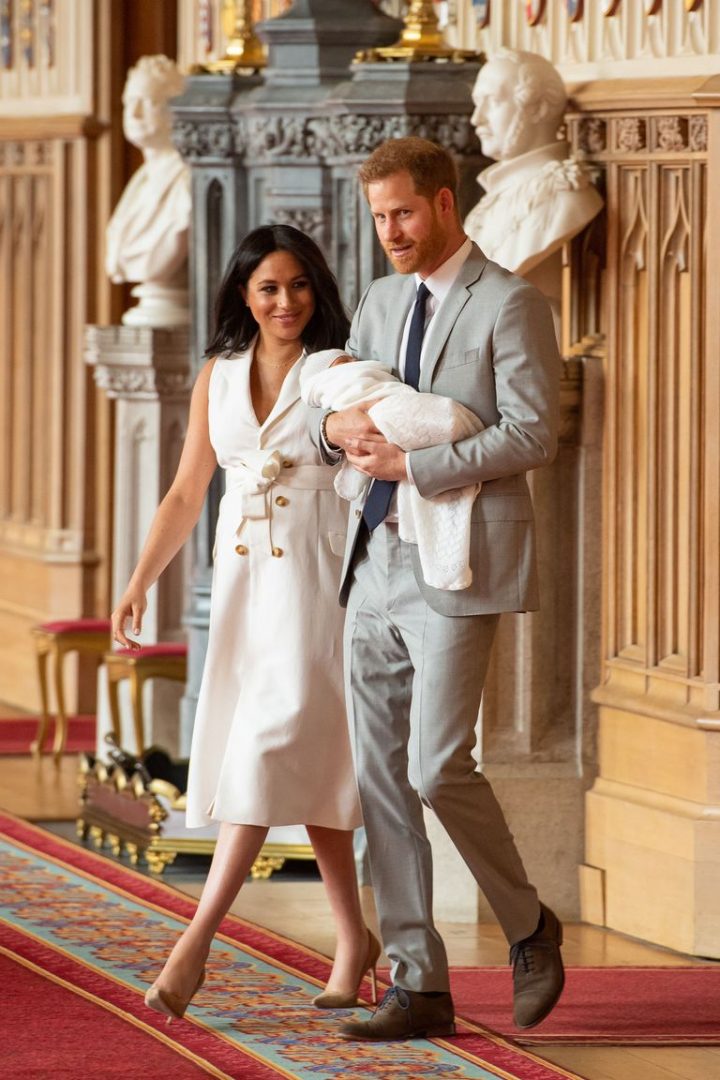 Meghan Markle has joined the list of celebrities who want their child to lead a normal life. The Duchess of Sussex and Suits star gave birth to a healthy baby boy on Monday, the sixth of May at 5:26 AM. According to their official Instagram account, the royal couple has named the boy Archie Harrison Mountbatten-Windsor.

Yes, it all sounded very American up until that last bit right there. Before we dig deeper into why the name doesn't have a title, let's talk more about the reason behind the current name.

The history behind Mountbatten-Windsor goes back to Archie's great-grandparents, Queen Elizabeth II and Prince Philip. When Prince Philip could not pass his surname onto his children, he hoped that when his wife took the throne, they would hyphenate their name. The Prime Minister at the time (Churchill) did not agree until a declaration by the Queen in Privy Council in 1960. It would become the official last name of the royal family and all male descendants without a title (enter Archie) would bear the name Mountbatten-Windsor.

So why have the happy couple decided not to use an honorary title for their first born?

Simply, they didn't want to. Archie, who is entitled to be the Earl of Dumbarton and seventh in line for the throne, will not be referred to as Lord, Master, Earl, Duke, or Prince. No need to go to royal weddings, or engage in royal events, photo shoots, duties, private schools, or anything that is required for a Royal.

Just Archie.

This came as no surprise to many as the Duchess isn't too big on revealing the private portions of her life. In an interview with Newsweek in 2017, Prince Harry says that "maintaining an ordinary life is a high priority." Even the plans of their birth and where the Duchess would be delivering were kept in the dark. Some things are just not meant to be shared with the public.

So what can we expect from the new royal family of three?

You can still expect to see them on the cover of magazines and attending royal events. But the royal couple is dead set on their child leading a relatively normal life. Even though he has no title in his name (yet?), Archie will forever be entitled to his father's earldom.

There's no knowing what will happen after Prince Charles takes the crown. We'll just have to wait and see.