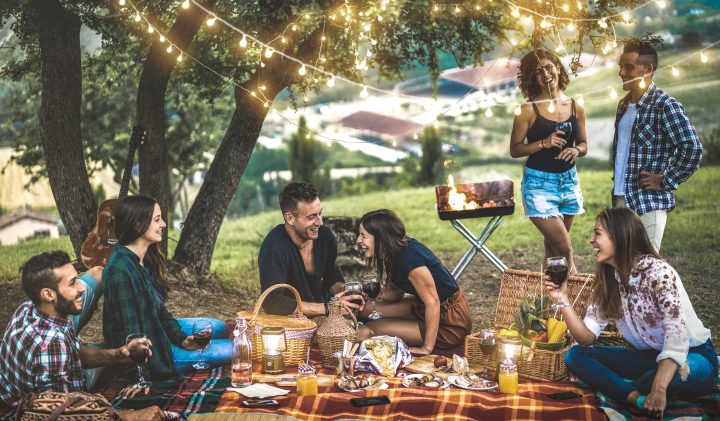 With Labor Day weekend fast approaching, it is time for us to bid summer a bittersweet farewell. While the holiday doesn't officially mark the end of this scorching summer, it appears like it's our last chance to fire up the grill, plan one final road trip, and drive our kids to the beach before school starts (finally!). 
Personally, Labor Day weekend has always been one of my favorite holidays to celebrate because it gives me a chance to reunite with friends and family. With that said, here are some little known facts about the tasty weekend, according to HydroWorx:
What are we celebrating? The contributions and achievements of the 155 million men and women who are in the U.S. workforce.

Oregon was the first to declare Labor Day an official holiday in 1887.

Labor Day is considered the 'unofficial NFL season kickoff.' 99.44 percent of the time, the NFL plays its first official season game Thursday after Labor Day.

It is always on the first Monday in September. 
You really do learn something new everyday. If you're unsure on how to spend this 3-day weekend, we've got you covered. 
Backyard BBQ
The necessities: grill, meats, veggies, family & friends
What better way to say 'sayonara summer' than hosting a barbeque? Besides, this may be the last time you use your grill this year, so let's make it count. Whatever you do, please don't be dull with your food choices; you go big, or you go home. Outback said it best. 
So while burgers and hotdogs are the traditional go-to's, do your guests a favor and slap on some ribs, chicken thighs, eggplants (they're delicious, don't judge), and most importantly, corn on the cob. Also, don't forget the side dishes!
Watch the Labor Day Parade
No matter where you are in the country, there is no doubt a parade boasting red, white, and blue colors somewhere around you. You can find events on your city's website. If not, then you can google on where to find the nearest parade and head on over there. 
This is an excellent activity if you have kids since there's little to no planning when it comes to the event. The music, the colors, the crowds, and the great food afterward reminds you of the diversity that makes this country great. 
Take a hike
The necessities: hiking equipment, snacks, partner
Wake up and smell the roses. Literally. 
If you wish to get away from the business and loudness that is Labor Day weekend, then what's more zen than trekking through nature with one or few of your closest friends? You get the chance to embrace the wildlife, take advantage of the beautiful weather, gulp down fresh spring water, and might end up at a waterfall for a swim before camping out underneath the stars. 
Go shopping
The necessities: nearest mall, money (obviously)
Like all our favorite American holidays, this one, too, comes with a great, grand sale. So if you're an impulsive shopper like so many of us out there, then it's time to make some savings, girl! You might even find something you've had your eye on, but couldn't afford before! If Labor Day is not about the food, then trust me, it's about the outrageous sales. 
Visit a Winery
The necessities: your love for fine drinking
Why visit a winery this weekend of all weekends? Because you can. 
There is no wrong time when you can go on a wine tour and drink tasty wine and then purchase three bottles that cost you a month's paycheck. C'mon, I know I'm not the only one guilty of this…right? You can grab your partner or even your mother and take a 2-hour tour that will educate you on the fermentation process of wine and give you tasty samples! 
Spend the weekend at the beach
The necessities: a tent, blankets, swimwear 
Malibu Beach, 2016, Labor Day weekend. Best possible weekend of my life. 
Here's the thing, if you are at a getaway with your most beloved, then memories you create will not fade. The beach has always been my getaway for absolutely everything, for every mood, and every event. 
When you're diving in under every wave that comes at you, it reminds you no problem is ever too big. You will likely find tons of people out on the shore on this particular weekend, so you'll have lots of people to celebrate with. The water at night and the night sky is just a bonus.
Road trip
The necessities: a car, GPS, good music, a plan, closest friend
How to plan a road trip: you do it spontaneously. You avoid major cities that will be overcrowded unless that's your goal. Count this activity as an adventurous one where you will not only have the time of your life, but you will experience the holiday with strange faces, new foods, and great times in a new city. 
You'll have the chance to meet new people and cross a few things off your bucket list. 
Happy Labor Day!