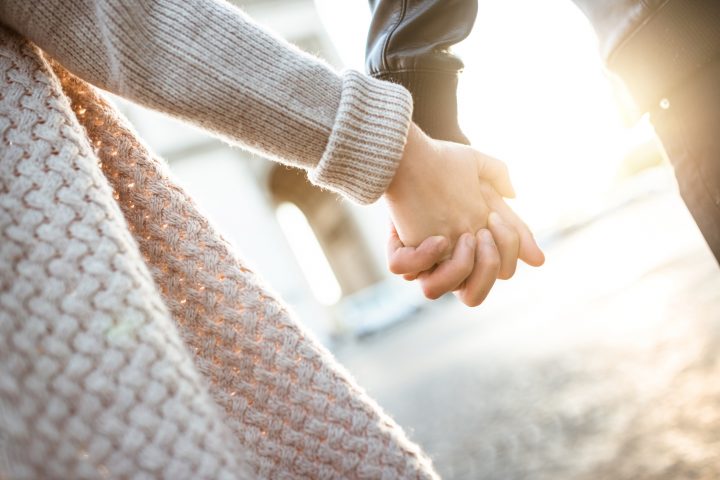 Why It Should Be Your Next Getaway
If you and your partner are planning a getaway, it can be tough to pick a place despite all the fantastic recommendations from friends, family, and my personal favorite-the internet. Of course, you should always circle your planning around your getaway's best travel time of year, because hello, no one wants a vacation where you're cooped up all day because there's a storm raging outside. 
The options are infinite, and it can cause some confusion and frustration agreeing on one specific location. 
So we did it for you. The number one romantic place in the world comes as no shock as it is what the media consistently portrays as La Ville d'amour. With the advice of thousands of weary but satisfied travelers (and I'm guessing lots of voting), here's why Paris, France is the number one romantic place in the world and should be your next romantic rendezvous.
First, We Feast
Where can you find great food, delicious bottles of wine, with a romantic, intimate setting? Pretty much anywhere in Paris. 
If you've ever watched the Luc Besson film La Femme Nikita, then you might be familiar with the astonishing Le Train Bleu restaurant. If you look up, you will be mesmerized by painted scenery ceilings, large sparkling chandeliers, beautifully structured gilded gold, and undoubtedly a sense of close intimacy. If that in itself doesn't make you feel like you're in a James Bond film, then take a peek at their menu. 
You know it's incredibly fancy (at least for me) when there's a roasted leg of lamb on the menu and words you can't pronounce or ever heard of before. It's the perfect place to pop the question to a partner or take a trip down memory lane. If it's a little too extravagant, and cozy-romantic is what you're aiming for, then 20 Eiffel is more of a right pick. Other than it's highly rated menu and five-star reviews, the tourist-attracting Eiffel Tower is also in perfect view. 
Art Majors Paradise
Picasso, Monet, Delacroix, Rodin, da Vinci, and Dali. 
What do all these major historical artists have in common? 
Bingo, they all hail from France, so it's no wonder it's home to all their masterpieces. It's not just the extensive amount of artwork that's bound to capture your attention, but the museums that resemble mansions that were once homes to art collectors and lovers. 
Musée Jacquemart-André is a private home built by Édouard André and Nélie Jacquemart to display their love of the arts. You and your partner can get a glimpse of how wealthy 19th-century Parisians lived, and it's difficult not to fall in love with the Italian sculptures and eclectic collection of paintings. You can visit the charming cafe that overlooks the courtyard, head to the tea room for a perfect brunch, and lastly-a lavish garden to stroll through hand in hand. If you're looking for romantic, classy, elegant, and breathtaking, then this hidden gem is a must-see before heading back home. For more romantic museums, click here.
Where to Stay 
The most important part of your planning- and what will set the mood of your whole trip from start to finish- is picking a place to stay. Needless to stay, hotels in Paris are expensive. If you're looking for something with a view-and I mean views (Seine, Eiffel, Notre Dame, the Grand Palais), then look no further than Shangri-La Hotel Paris. 
Yes, it will cost you a pretty penny, but this historic 1896 limestone mansion is a must see-if not stay. Known for its "Pierre-Yves Rochon–designed spaces" and three in-house restaurants, this hotel is a place to explore, indeed. The hotel is set in a very chic residential area, so expect many places to be within walking distance, including Champs-Elysées. If you're on a budget, then renting out an Airbnb is definitely a better option, and hotels such as these still hold a charming tone and very affordable pricing. 
Other Endeavors
Paris is practically overflowing with romantic things to do, so food and museums are just a couple of adventures scratched off the list. The scenery in Paris is jaw-dropping, and the best way to see it all is (that's right, folks) from the top of the Eiffel Tower. I always thought that was just something you see in movies, but it's an actual thing!
It's certainly possible and a memory that's bound to stay with you both till the end of time. If you're terrified of heights like me, then a cruise down the River Seine is your next best option. You can surprise your loved one with a private cruise, a bottle of champagne, and a breathtaking sunset. You can lay back, relax, and simply enjoy each other's company. Whether it's a picnic at the park, a stroll down the street, indulging in legendary french Parisian pastries, or admiring the scenery of Tuileries Garden, the City of Light is the one place to move up your travel bucket list.