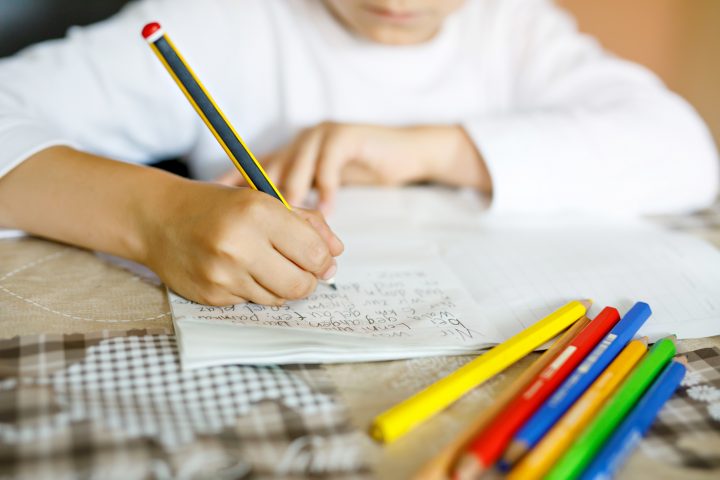 It's safe to say none of us are having the year we were anticipating. Pandemic and quarantine are two words I never thought I'd hear in my lifetime, but here we are. With the Coronavirus hastily spreading over several regions, many states are calling for their residents to stay indoors, desensitize constantly, and limit physical contact. Establishments-including schools- have been ordered to close to prevent crowds and the spread of the virus. 
While we don't know how long this quarantine will last, one thing's for sure- panicking isn't going to solve anything. If anything, it will lead to a weaker immune system, which will make you more prone to bacteria and illness. 
Parents, these are trying times. Schools have closed their doors, which means all children are staying at home until further notice. 
Yikes. Personally, this caused me to panic more than the virus itself. 
Kidding. 
But I understand you're scrambling to do anything to keep their mind sharp and their bodies active, so we've got the perfect schedule to keep you sane and keep them occupied. The following information is thanks to the SDUHSD Coronavirus Community Communication. 
Before 9 AM- Wake Up
You know how mornings go. I find that waking up before the kids to get some work (including chores) is the perfect way to start the day. I reply to any emails, catch up on my reading, and get a load of laundry going. Upon awakening, the kids should be able to make their beds, wash up, and get dressed. As they tidy up, use the time to get breakfast going. A well-sought and nutritious breakfast are what everyone needs to prepare for the day ahead.
9-10 AM- Morning Walk
Is this anyone else's favorite part of the day? I love getting in a morning walk at my local park, but let's talk about the kids. If you have more than three kids, it may be difficult being outdoors and keeping an eye on them, especially in times like these. If you have a large back/front yard, you can use this hour to keep your kids active. 
Fluency and Fitness was a gold find for me, but you can also check out this list to get those kids moving. 
10-11 AM- Academic Time
Many schools will assign their students with at-home work to keep them up to date. If yours hasn't, then keep this time to keep them updated. Keep electronics off the table at this time, because they will have a chance later to play. Puzzles (crossword, math, word, trivia) are excellent tools to keep one's mind sharp. They can also use the time to read a book, write, or finish their schoolwork. 
11-12 PM- Creative Time
Busy Toddler has been a life-saver for me when it comes to getting creative and learning at the same time. Susie is an early childhood education advocate, and her blog is dedicated to parents and their toddlers. Her activities are all hands-on, creative, and will keep those kids busy, hence the name. 
Her website is the holy grail of imaginative play; the choices are endless and accommodates well to what parents have on hand. If your children enjoy something more straightforward, such as coloring books or dancing to their favorite songs, then you're one of the lucky ones. 
12 PM- Lunch 
As the parent of one of the most hands-on and curious human beings in the world, this is my least favorite part of the day. I've given up actual cooking when the kids are home and stuck with homemade subway sandwiches. I hold a specific routine in my house, and it's rare we change it up unless one of the kids requests something particular and the others chime in. I've seen mothers make lunches for their kids like it's a sacred art, and it makes me wonder: does making subway sandwiches with a side of chips five days out of the week make me a good mother? 
The answer is yes because I am tired, and as long as they're not starving, I see no wrong. 
12:30 PM- Chore-Time
Whenever I asked my mother why she had six children, her answer was always, "who's going to clean the house when I'm old and fat?". She was not wrong. Children are great helpers when they want to be. Staying clean is essential now more than ever, so let's reach for the spray bottles, towels, and wipe everything down. You'd be surprised at how involved kids become when helping around the house. Assign each one a room and ask them to wipe down the doorknobs, counters, tabletops, and anything else with a surface.  
1:00-2:30 PM- Quiet Time
Finally, the second-best part of the day! If you have toddlers that require naps, then this is your chance. If kids are older, then provide them with a journal to reflect on their day, write about their feelings, or even draw a picture. You can never go wrong with a book, so make sure your home library is well-stock with books for every child you have. 
2:30-4:00 PM- Academic Time
The moment your kids have been waiting for all day. Electronics are ok now, and they can catch up with friends, social media, or play their video games if you approve it. As this is more academic time, try your best to keep it educational by encouraging your children to use apps or watch shows that teach them and keep them wondering. 
It's ok if they choose something else, but remind them their time is limited and to use it wisely.
4:00-5:00 PM- Afternoon Fresh Air
By now, you and your children are probably yearning for the outdoors. If you have a dog, then take them for an afternoon walk. It's ok to take your kids along, but avoid crowded places and keep the sanitizer on hand. You can go for a bike ride, a quick stroll, or practice yoga outside. It's important to keep nature in your daily schedule, so it doesn't feel like you're trapped in one place for too long. The last thing we need is a cranky mom or dad and even crankier kids. 
5:00-6:00 PM- Dinner Time
We're almost there! 
Have your children help with simple tasks such as setting up the table and deciding what to have for dinner. For simple dinner recipes for the whole family, click here. 
6:00-8:00 PM- Free TV Time
Have your kids settle down with some TV time. They can watch a film of their choosing, as long as the parent approves it. If you usually have bathtime for your children at this time, then have them wash up, prepare for bed, then use up what free time they have left. 
8:00-9:00 PM- Bedtime
Here's to an end of a very long and inevitably tiring day. If you have toddlers, then it's time to hit the hay, and time for you to spend some time on self-care. 
Older kids are much more stubborn and may stay up for another hour or so. If that's the case, then it's okay. Give them a free hour to do what they like, and lights out when the hour is up. 
We don't know how long this quarantine will last, but that doesn't mean we have to suffer through it. We all know how tough it is to be out of work and in each other's faces all day. Still, try to make the best out of every day. For your safety and others, please avoid crowds and limit physical contact. Stay safe, be selfless in your choices, and stay healthy!