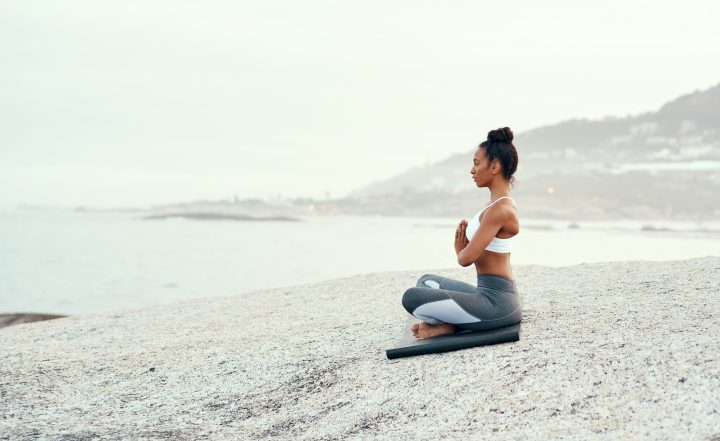 Yoga, meditation, wellness retreats- whatever you prefer to call it- are escapes that can alter and reshape your life in ways you can't imagine. Retreats mean to take you away from the hecticness of your life and grant you 1-4 weeks (sometimes months) to reconnect with your body, mind, and spirit. Activities vary depending on where you are headed in life, but the result is the same: they allow you to improve, stimulate your mind, and manifest more in life. 
These retreats are often overlooked as not many people believe in a divine self or are confident there is no peace to their bustling lifestyles. What they feel to realize is retreats are the best possible thing you can do for yourself to help you lead a more tranquil and fulfilled life. 
Here are just a few ways retreats can help you step out of your comfort zone. 
Out With The Old, In With The New
As you begin with your journey, you are allowed to drop everything in your life and slow down. The point of retreats is to restore peace and realign your mind, body, and soul. Anything that has to do with your past, your enigmas, and even your children are placed on pause. 
Meditation practices mean to guide you to tranquillity, be in the moment, and relieve away any temptations that come to mind. There's a reason these practices are done day to day for hours on end, as healing is a process, and letting go of burdens and stress takes time. You will form a routine that is centered around helping you create a new way of thinking, and teaching you to forgive and forget anything weighing you down. The goal is to not only be at peace with others but ourselves, as well. 
Like Minded People
The most reassuring fact about retreats is understanding you are not alone in this. Whatever your reason for going, you will undoubtedly find someone with the same predicaments, if not the same story. 
Retreats vary, but regular activity is "group sharing" where you will be able to discuss your background with others from your assigned group. It's not surprising that due to our active lifestyles, we feel relief when we share our trials with others. You will find others who may not only share your pain but will help you gain insight and perspective to aid you on your healing journey. 
Never hold back when it comes to sharing what's hurting you at your core. There might be those who have been through the same and can offer you answers that will transform your life. 
No Distractions
Do you ever-and I mean ever- have a moment alone without someone or something chiming in? I can't take a bathroom break without being interrupted. 
Retreats offer you solitude. There will be no phones or books to turn to because this is what will teach you that being alone is nothing to fear. There are several facilities built on large properties, so you will have the chance to stroll around for hours for absolutely no reason whatsoever. 
There is no final destination; you are merely walking aimlessly-taking wonder to your surroundings. You become more intuitive, observant, and in-tune with nature. Mastering how to breathe (yes, there's a way) and how to control your breathing is one of the best takeaways from your time here.
Committed Coaches
Whether you are doing private coaching or group coaching, you will still get the experience of a lifetime. The greatest gift you can give yourself on this retreat is the ability to express yourself more openly, especially with your coach. 
Coaches mean to provide you with techniques based on your behavior or mindset. Their goal for the group is to help you shift your perspective and help you realize just how much your thoughts affect your reality. By helping you reach a new level of frequency- of new energy- they are encouraging you to welcome change into your life. 
While every coach has a different way of teaching, they ultimately share one goal: to see you prosper and change your life for the better. 
Perspective Change
By deciding to go away on a wellness retreat, you are choosing to change your life. You are allowing change to take over-be it in a painful way or not. The time you will spend on this healing journey will give your body a chance to detox, your thoughts to cleanse, and your soul to heal. 
The energetic shift that will take over will leave you wondering why you had not done this sooner-if not more often. Your way of thinking will change, and you'll finally realize how much joy you've deprived yourself of in the past. You may have forgotten what it's like to feel this weightless and carefree, and that's ok. 
Always come back to what you've acquired on this journey. It is something you will need on your path to happiness and greatness.