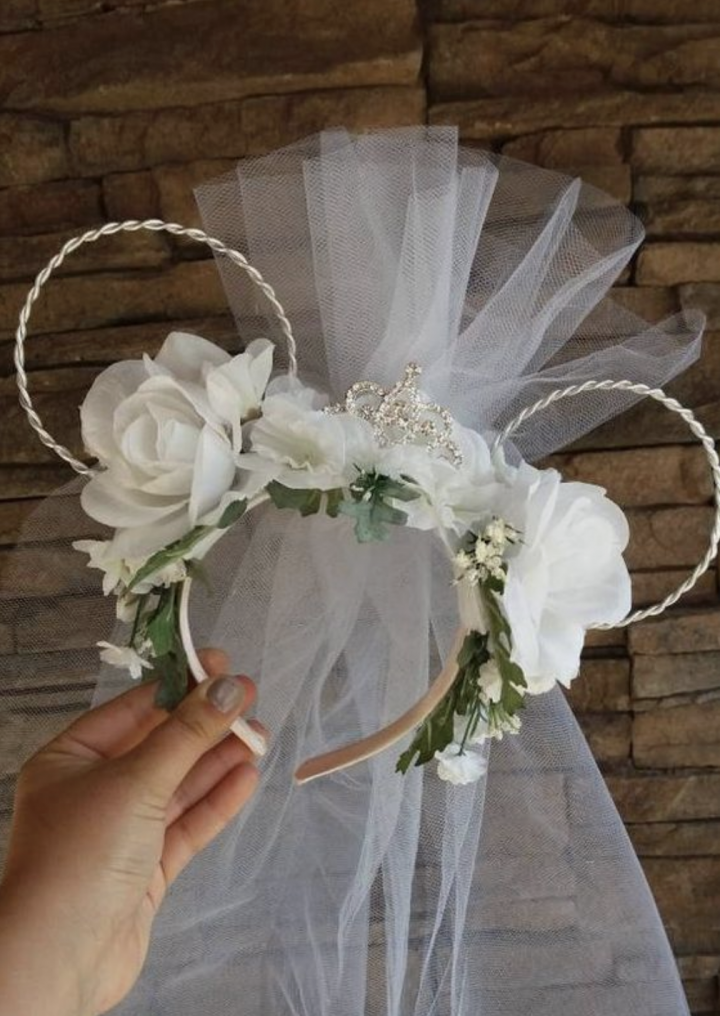 Every little girl dreams of being a princess. Regardless of your definition of a princess, this dream comes true on your special day. The traditional white wedding is excellent, but why not take it up a notch and add your childhood touch?  For me, Disney always brings back a wave of nostalgia and soothes my inner child. Would I go as far as setting my wedding theme to my favorite film? Hm, it's very debatable but highly possible. 
If your imagination has no limits and you have boundless love for Disney movies, then we may have a few ideas to get the knobs in your head turning. 
A Wish is a Dream Your Heart Makes
You've heard of Cindy, right? She becomes a maid to her stepmother and sisters, has a fairy godmother, clumsily leaves her glass slipper at the ball? She goes through a few rough patches, but don't worry; she marries the prince at the end. While it would be amazing to have a fairy godmother to do all the work for you, it doesn't work that way in the real world. But good news, there's no curfew!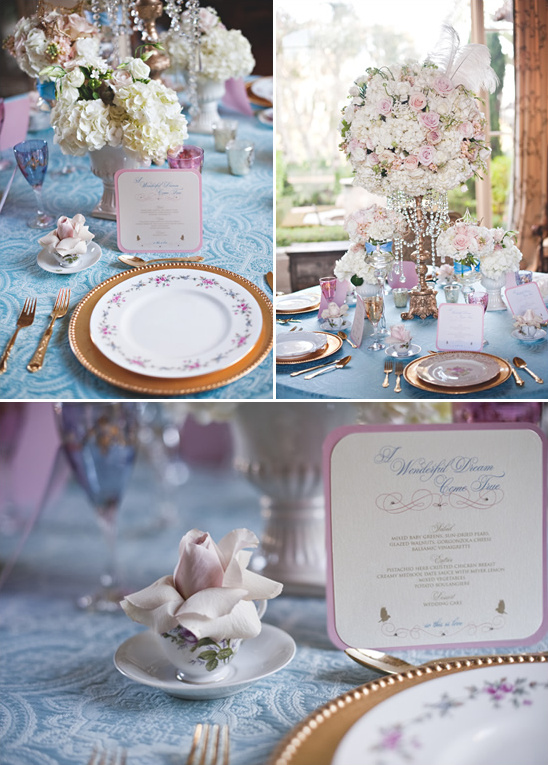 The Cinderella color palette plays with different shades of blue, gold, and pink. A top tier cake with such colors and a castle as a headpiece is perfect. While a carriage isn't entirely necessary (even though it'd be pretty awesome), having one or two pumpkins for decor will be the right kind of extra. Depending on your budget, decorate the tables with pink roses and tiny "glass" slippers with your guest's name. Renting a carriage for the photoshoot or as a photo booth for friends is a great way to complete the theme. Don't forget your tiara and white gloves! 
Let's Get Down to Business
I grew up watching Mulan, so you can concur it's one of my top three Disney films.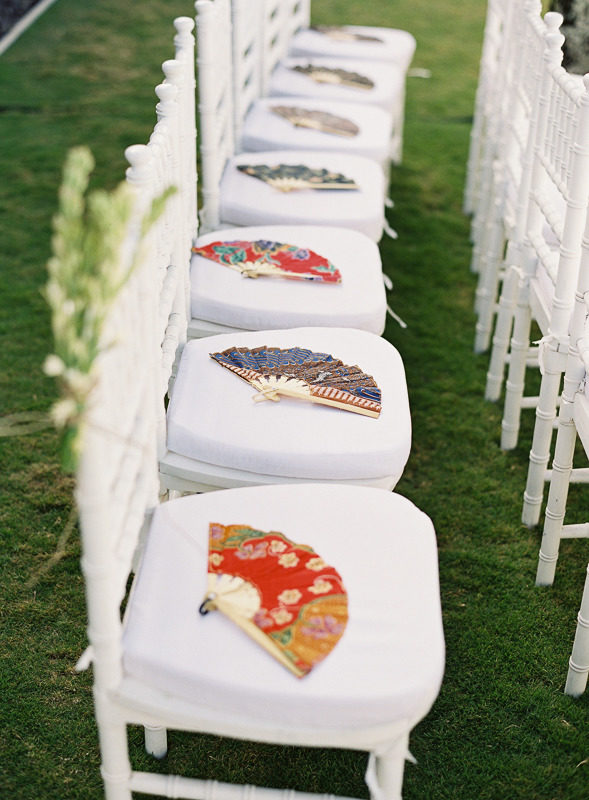 A female warrior defeats the Huns and saves all of China, how can you not love this film? If you're ready to unleash your inner warrior, here are some ideas. This theme dives into East Asian culture, so hanboks, lanterns, dragons, fireworks, and the color red are all prominent. You can choose to decorate the altar with cherry blossoms and use Buddha statues as the centerpiece on tables. Hand fans were a big part of the film, so handing them out as the guest arrives is another fun way to honor this masterpiece.
We're All Mad Here
Alice in Wonderland seems to be a favorite for many different types of events all over the world. It's safe to say many people can relate to the film or love it for its craziness. You have too many options when it comes to Wonderland, from rabbits to teacups to cats to cards to clocks… it's a lot to take in, but it's also what makes it amazing to work with.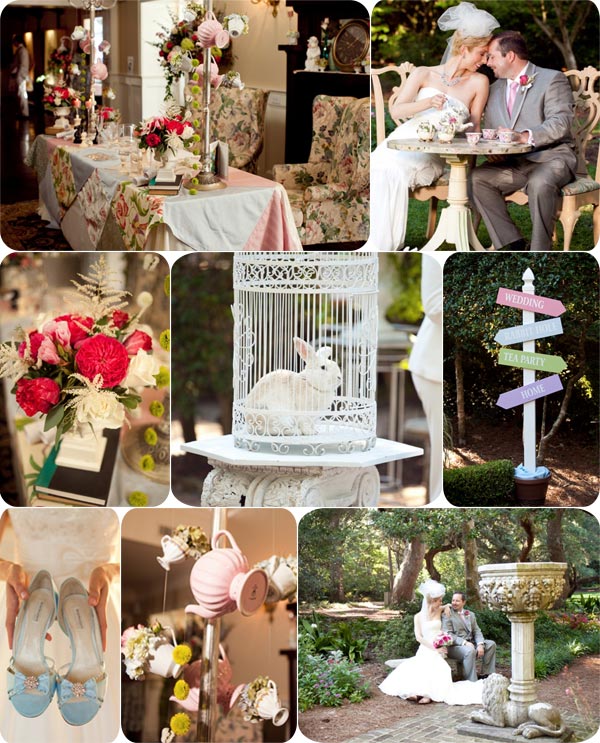 Providing a tea set on your guest's table with their names on the cups is brilliant. If you want to be extra, write "drink me" on little alcoholic bottles and leave them around the tables for your guest. You can't go wrong with the color palette here, as a wide array of colors are present throughout the film. 
One of the best-known scenes is when Alice is having tea with the Mad Hatter, and there's tea everywhere. You can easily remake this at your wedding (but add cake) and make it look like a frenzy. It'd make a fantastic photo booth for friends as well.
Be Our Guest
Roses, rose petals, tall candles, golden lights, and a custom-themed wedding cake with the Beauty and Beast on top. This theme is incredibly elegant and classy so that it won't require much work as the others.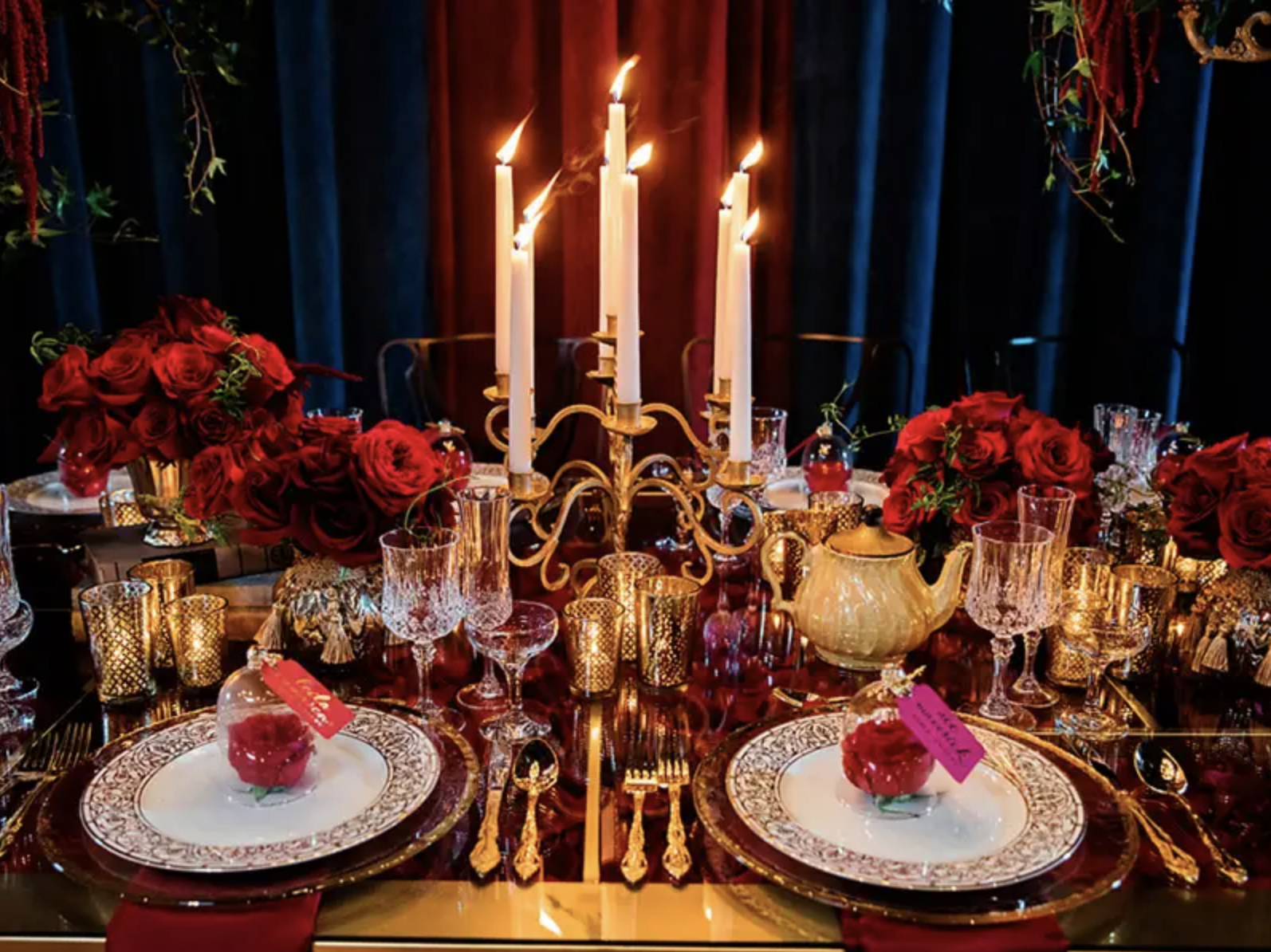 More importantly,  every table gets its share of rose petals, a single bottle of champagne, and a hand mirror. Since Belle loved to read, you can have your favorite books as decor set around the tables and an empty journal where guests can recommend their favorite books. If you can get your hands on an antique grandfather clock and a chipped teacup, you get bonus points. 
The Human World…It's a Mess
For some odd reason, this little mermaid wanted to be part of our world. With the global warming crisis, we'll be part of her world real soon, as well. 
When you think of Ariel, you think of the open sea, red hair, seashells, tridents, a beautiful array of light blue, and green colors. I know I don't have to tell you this, but if you're going with this theme, you better be near the beach or at least have your photoshoot there. If you can rock red hair, then rock red hair.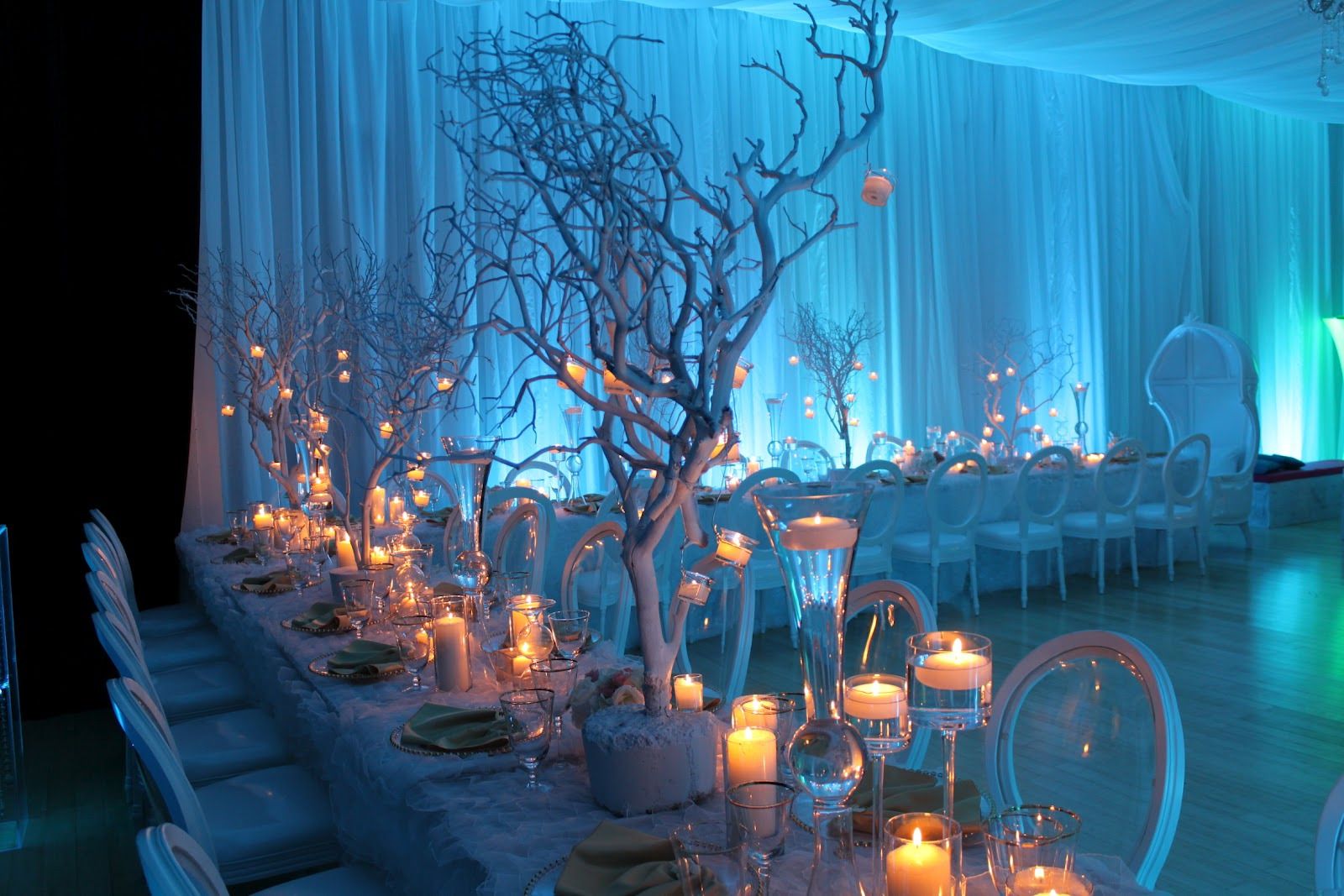 The beauty of this theme is the simplicity of it. You can scatter seashells and starfish on the ground, around the guests, and decorated on the cake. You can put messages in little glass bottles for your guests as souvenirs. Make sure to have dinglehoppers available on every table in case a guest needs to brush their hair.