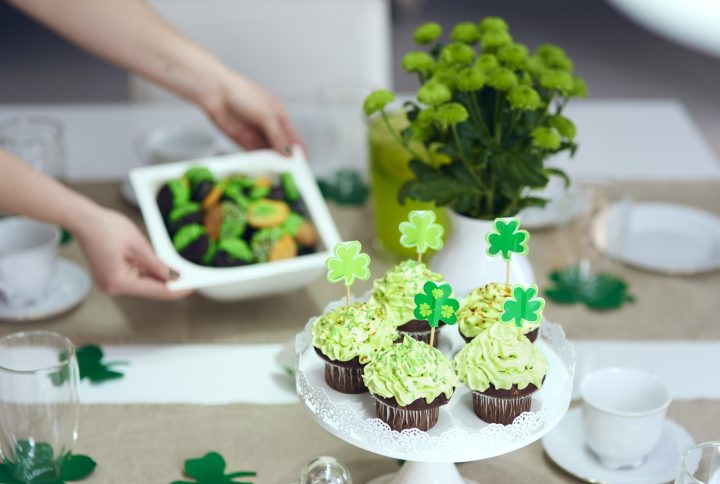 St. Patrick's Day is March 17th, 2021. It's celebrated worldwide by both Irish and non-Irish people. It's a day to celebrate Irish heritage, but most of the time, it's an excuse to have fun! Last year, St Patrick's Day was one of the last celebrations and holidays before the shutdowns began. Even though the pandemic is still in full swing, you can still have an exciting St Patty's Day. 
Typically, this day would be filled with parties, bar crawls, and parades that have people packed like sardines on the sidewalk. Of course, these events have been canceled. They were probably never planned. Still, some areas have taken it upon themselves to have a virtual celebration. Even if your area isn't participating, you can always have a fantastic time in your own home.
At Home
This holiday is all about the decorations and getting into the festive spirit. Deck your house out in green, cut out some four-leaf clovers from construction paper and cover your living room in them. If you want to get fancy, break out your crafting supplies and create some great DIY St Patty's Day décor. 
Clothing can also have an impact on your celebrations. You have to wear green, or you're at risk of a St. Patty's Day punch! Glitter is encouraged, and so is anything gold. To keep the spirit of the holiday alive, you should resemble a leprechaun or the pot of gold at the end of the rainbow.
Adults Only
An adult celebration will look a lot different from a kid-friendly one, mainly because an adult St. Patrick's Day is centered on drinking! We don't condone excessive drinking, but when it comes to this holiday, why not live and let live! 
If you're typically a person who goes on a bar crawl, there is an alternative that will give you a similar experience without worrying about how you're getting home. You can have a beer tasting night! Your local liquor or beverage shop is going to have a section of locally brewed beer. Start there.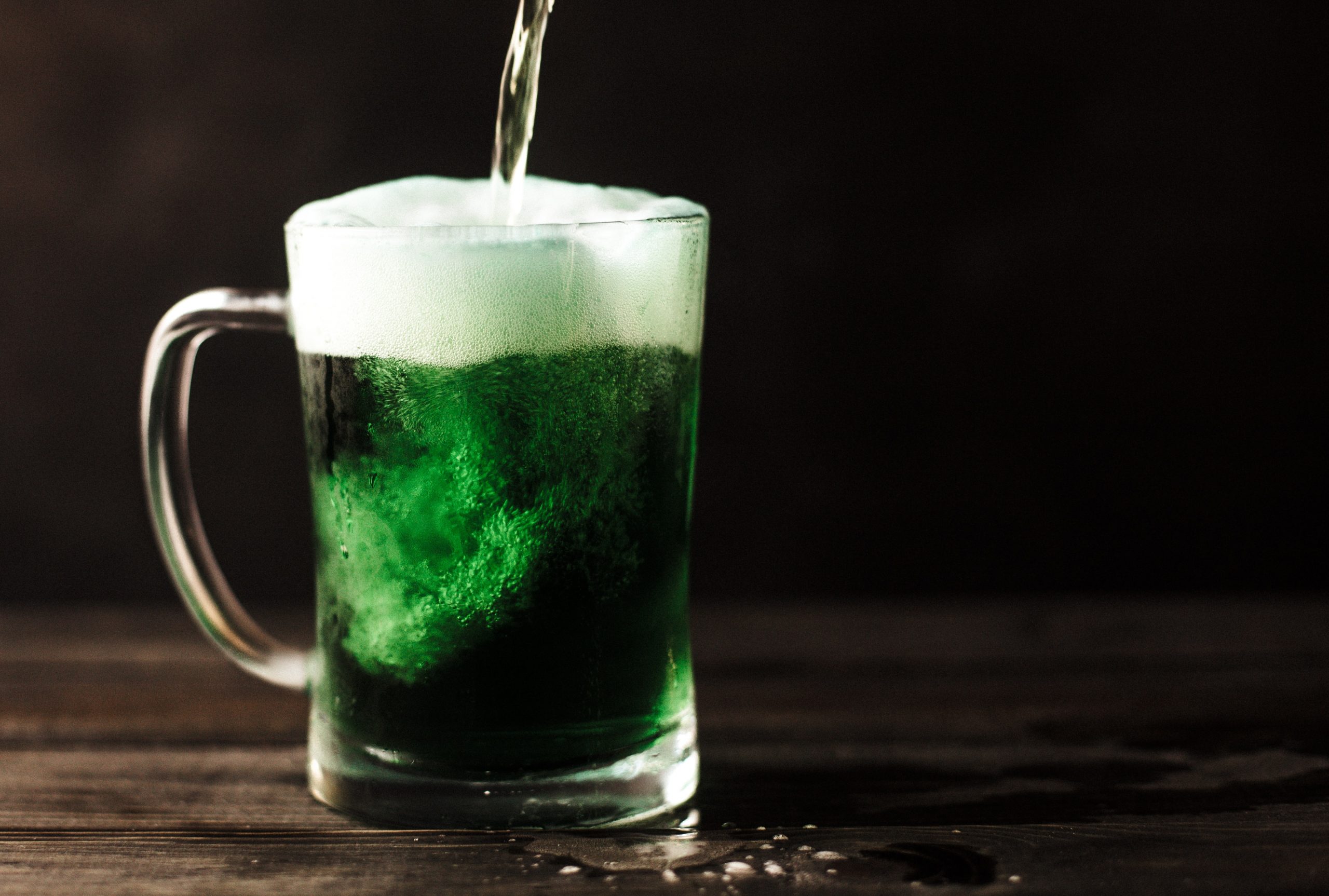 Take your time and see if there are any that you would like to try. There could be a fantastic brew hidden among the packs of local beer. Pick as many as you want but do your best to switch it up. Don't get four types of IPAs. That's so boring. Pick up a lager, porter, stout, and a beer that you would typically never try on your own. The more experimental you get, the more it will feel like a bar crawl.
If you want to try this but buying several packs of beer is too expensive, see if a store in your area has a build your own six-pack. You can create a six-pack of single bottles or cans of beer. These sales are usually in a refrigerated section of the store. They might not have all the local beer available, but it's a great way to try all the different types of domestic brews without the commitment of an entire case. 
If beer isn't your thing, head over to Pinterest and find a green cocktail or mocktail that you can make! Make it in a big pitcher, or create the drinks one at a time. There are no wrong answers. Bonus points if you add green or gold sugar to the rim! 
If you're going to be drinking, you can't forget the snacks. Any snacks will do, but bar food is the best. I'm talking frozen food, super processed, and deep-fried. It is a holiday, after all; you might as well act like it!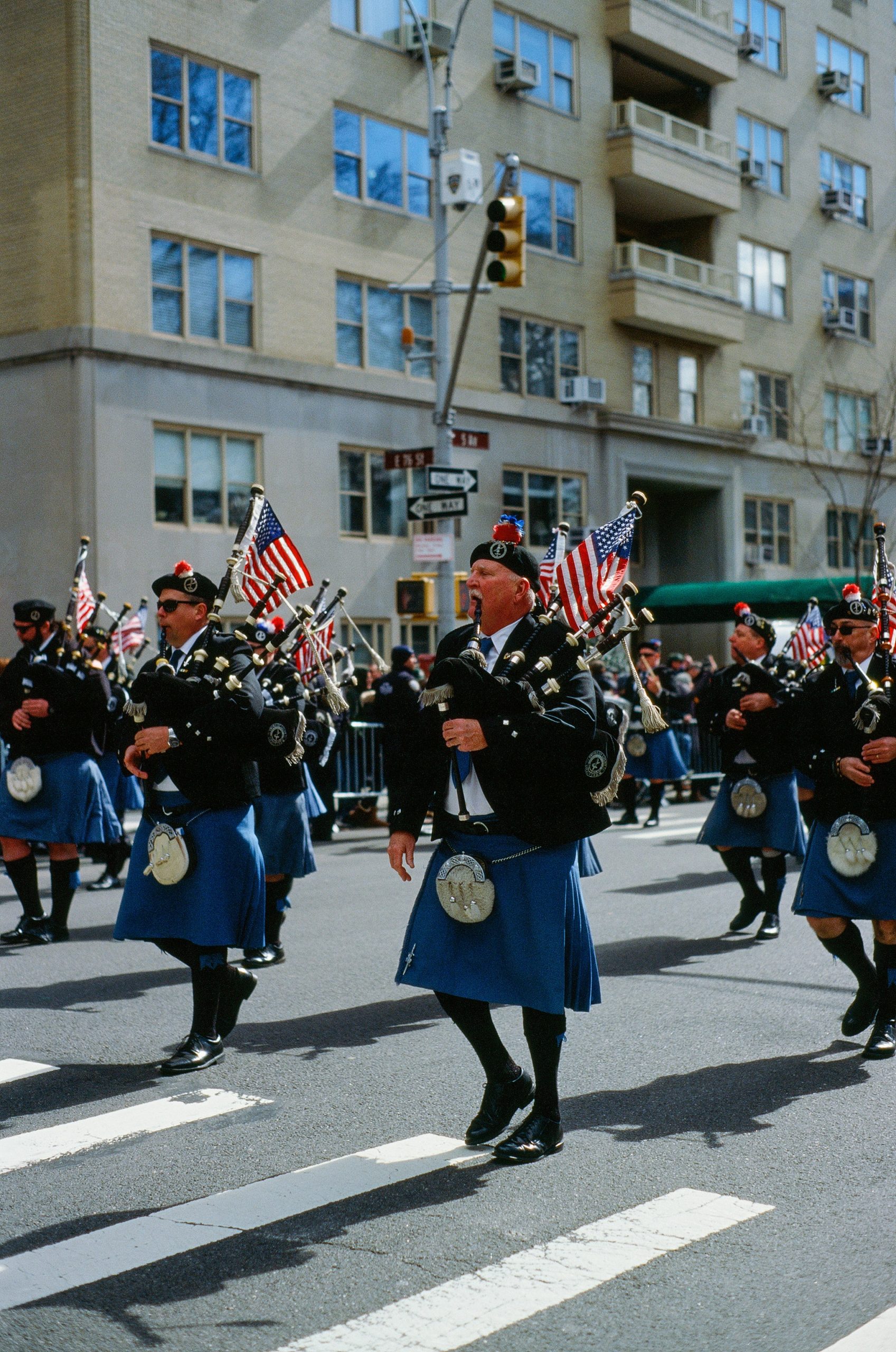 Kid-Friendly 
Crafting is a great kid-friendly way to spend St. Patrick's Day. Fingerpaint and draw some shamrocks. Then get out the non-toxic glue and cover those bad boys with glitter. It'll get messy, but the kids will have an amazing time. It's also an excellent opportunity to spend some quality time with your kids. 
Once the crafting is complete, make some popcorn and drizzle white chocolate (that you've dyed green) all over it. It's a semi-healthy snack that will get the kids set up to watch a St. Patty's Day movie. If you're having a hard time finding an on-theme film, Disney's The Luck of the Irish is a classic! 
If you want to get down and dirty with your kids, take a tooth fairy approach and get them to pretend that leprechauns are real! Leave little green footprints on your kitchen floor. Hide chocolate gold coins around the house for the kids to find. As long as you're having a good time, they will too. 
In Your Community 
All the parades are canceled, and rightfully so, but the urge to celebrate is hard to get rid of. Thankfully, your local news or website could tell you a lot about this year's St. Patty's Day festivities. Some are going virtual! There are concerts, webinars, and other events being held virtually! You won't have as many options, but they are out there. 
St. Patrick's Day 5K runs are being transformed into virtual 5Ks! You can run the entire race or part of it from the comfort of your own neighborhood or treadmill. Some Irish heritage concerts are being streamed online to enjoy from your couch. Since they're all virtual, you don't have to be in the area that's sponsoring them to enjoy it! 
If you can't find anything that interests you, take a suggestion from this post and get some of your friends and family involved. When you're planning your at-home bar crawl, send your friends the list of the beer you bought. Call them up on Zoom and taste all the beers together. Then, you can stay online and watch a movie or just have a great time with your friends. 
There are a lot of great ways to keep the spirit of St. Patrick's Day alive, even if you can't maintain all of your usual traditions. Stay strong and enjoy the day at home this year. Hopefully, next year we will all be on a crowded parade route hoping that no one spills cheap beer on us.