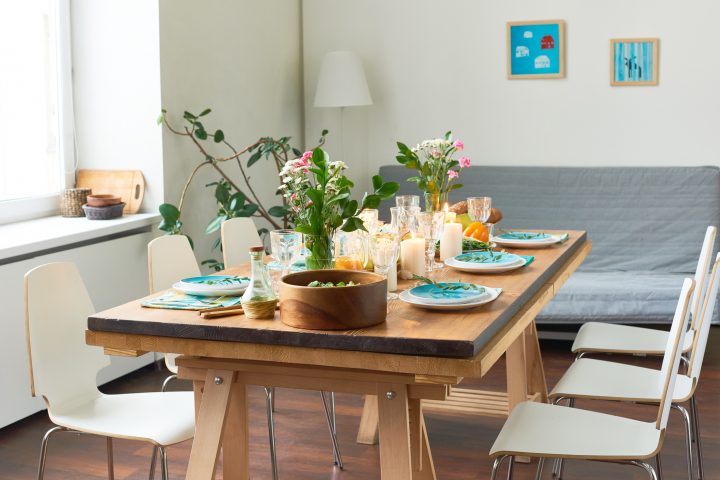 Spring cleaning has officially begun, and you know what that means…new home décor! Toss out the old dark decorations and replace them with something on-trend. I'll help you figure out where to start on your spring decorating journey.
The goal is to find trends that are easy to pull off and incorporate into your style, and this season is perfect for that. You just have to make a few quick changes, and then you'll be ready for spring. 
This spring's primary trend is farmhouse chic! For some, this is super exciting because farmhouse is already your favorite aesthetic. For others, farmhouse décor doesn't really mesh with your current vibe. Just because you're not into the farmhouse decor doesn't mean you can't be trendy. There are colors, textures, and ideas in this post that you can use in any aesthetic! 
Spring 2021 Color Pallet
Spring is notorious for its floral patterns and pastels, but I guess because of the year-long pandemic, no one is interested in the bright, bubbly pastel pinks and yellows. You'll have a hard time finding anything more colorful than a muted green in any of these spring 2021 trends. 
All of the pastels have been replaced by neutral and muted colors—the softer the color pallet, the better. Play around with whites, creams, and light colors. When your space needs more contrast, you'll want to pair these colors with a deep brown. The brown will keep it in the natural color pallet while giving you a more exciting design. 
When it comes to wood and natural features, you'll want to be incorporating light wood washes and light natural wood. These light woods are easy to add into any space, and they give you a lot of options to play with. This spring 2021 trend is super versatile, and it allows you to be creative. 
Sometimes muted colors and natural pallets can use a more exciting detail. Gold accents and gold leaf are also coming into fashion this spring. A little bit of gold could be precisely what your muted and natural décor needs to give it some extra pizazz. Buy some gold accent pieces or add in the gold details yourself. There are no wrong answers.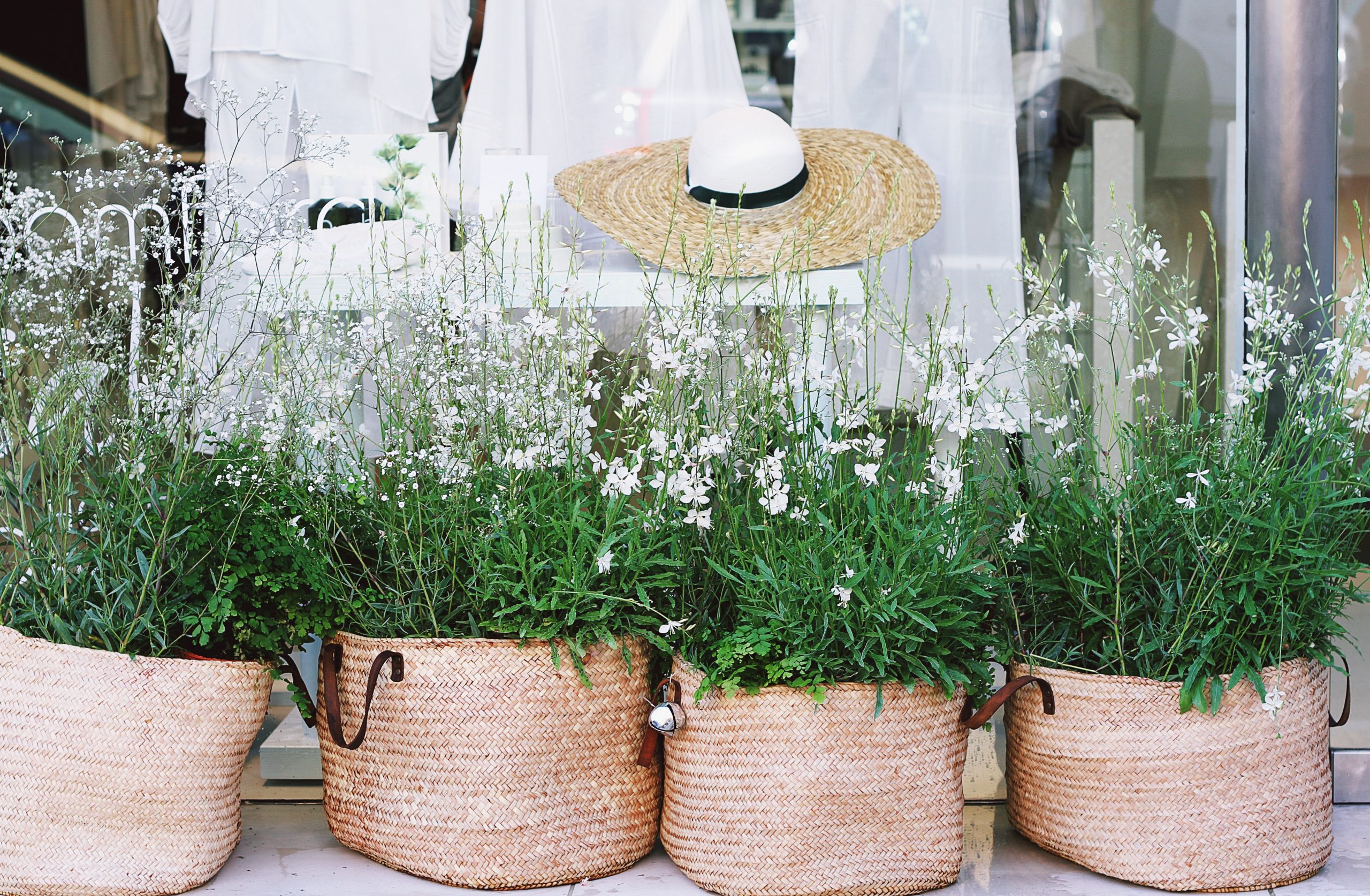 Add Some Texture 
Texture is essential in any home décor, but with such simple and muted colors coming into fashion this spring, your home will look flat if you don't add texture. Thankfully, this season brought us a lot of spring 2021 trend texture options. 
Macrame and crochet are perfect for this spring and even the summer. They can make almost anything, like hammocks and plant hangers. You can find these textures in natural and light-colored materials, so it will check off your trending texture and color pallet boxes. If you are limited on space but still want to be on-trend, this is the way to go. It's the easiest way to be trendy and functional. 
Wicker and rattan are also making a comeback this spring. They play into the relaxed and neutral vibes of the season perfectly. You can find these textures mostly in furniture pieces, but there are other ways to incorporate them. 
Wall décor, baskets, trays, and other small wicker or rattan elements are a small and effortless way to bring this trend into your space. The best part is that thrift stores and second-hand stores are filled with these items. You don't have to commit to buying an expensive piece to utilize this trend. 
For anyone who doesn't want such a stand-out texture in their home, you can consider adding some matte finishes. Reuse old décor and paint it a matte color or buy matte accents. Using matte finishes will give you a textured feel without all the fuss of a big texture like rattan. 
The thing to remember when using these textures is to mix them together! Mix and match your macrame plant holder with rattan wall accents. Put your plant in a pot with a matte finish, and your look will be complete and stylish. 
Consider Some Other Décor Changes 
Leafy floral pieces have been in style for a while, and they still are. The only difference is that we once used to love a dark and waxy leaf, but now they're being traded for lighter green and delicate leaves. Consider adding fake or real light green plants sporadically around your home to add some life to the space. 
In the texture section, we talked about rattan and wicker being a big spring 2021 trend. We all got lucky because the easiest way to add those textures into your home is to add some baskets, and baskets are a huge trend this season too! You can find baskets to fit any aesthetic or color pallet, and they're always functional.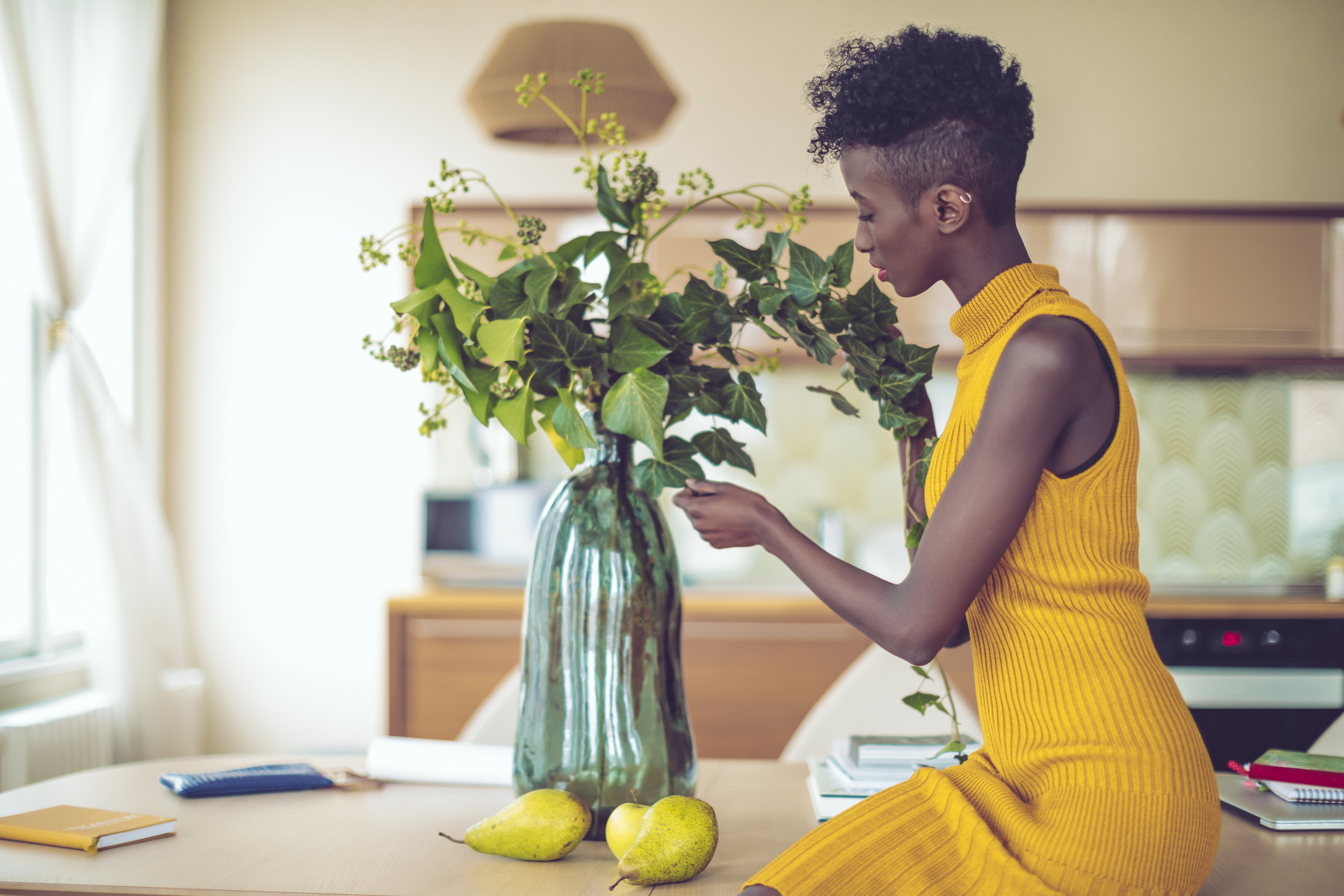 Pottery is also making a big comeback. Mixing different sizes and shapes of pottery with your other décor and baskets will give your décor the depth it needs. You can also find this trend at a thrift store. Then you can paint them muted or matte colors to perfect the combination. 
Speaking of functional, if you're looking to make a significant change or looking to buy new furniture pieces, multi-functional pieces are the way to go. A piece can function as a seat and storage, or they can combine tables and chairs. Anything that is both beautiful, practical, and compact is perfect for this spring.
While the trend is based around the farmhouse aesthetic, it's more about making your home comfortable and cozy. The natural woods and muted colors are meant to make you feel relaxed and at home in your space. Using different textures will tie the look together and help you achieve the relaxed and welcoming vibe you're aiming for. 
These spring 2021 trends are easy to implement within your current décor. You can also do a complete overhaul of your home décor if you wanted to! There is no better time than the spring to clean out and update your home. Happy spring decorating!