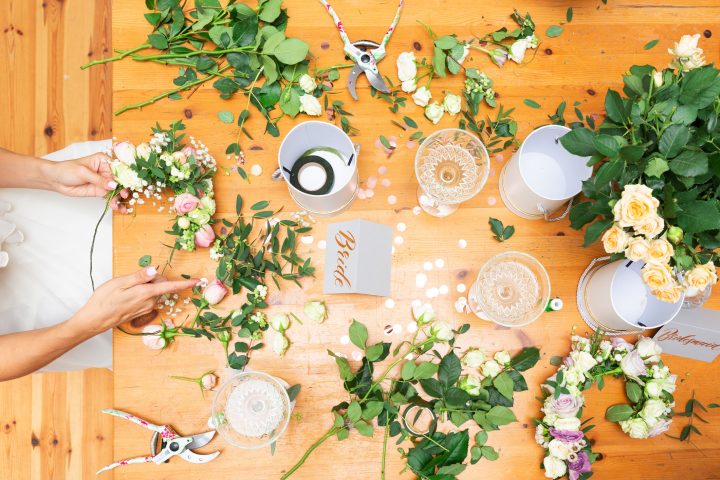 With the price tag of weddings going up every year, it's getting harder and harder to have your dream wedding on a reasonable budget. You can combat this by cutting your guest list, getting rid of expensive floral pieces, or by making some wedding DIYs! 
Having a few wedding DIYs included in your wedding is a great way to save money while harnessing your creativity. It's also a surefire way to know that they will be done on time and that they'll be exactly what you want. 
When you're starting these DIYs, try to stay within your skill level. Don't bite off more than you can chew. If you don't think you can do an aspect of your DIY, ask for help! Always remember to practice before you make anything permanent and buy extras in case you mess up! 
Whatever you do, don't panic. Start early, and you'll have plenty of time to create each item so it matches your vision. Trust yourself, and everything will work out!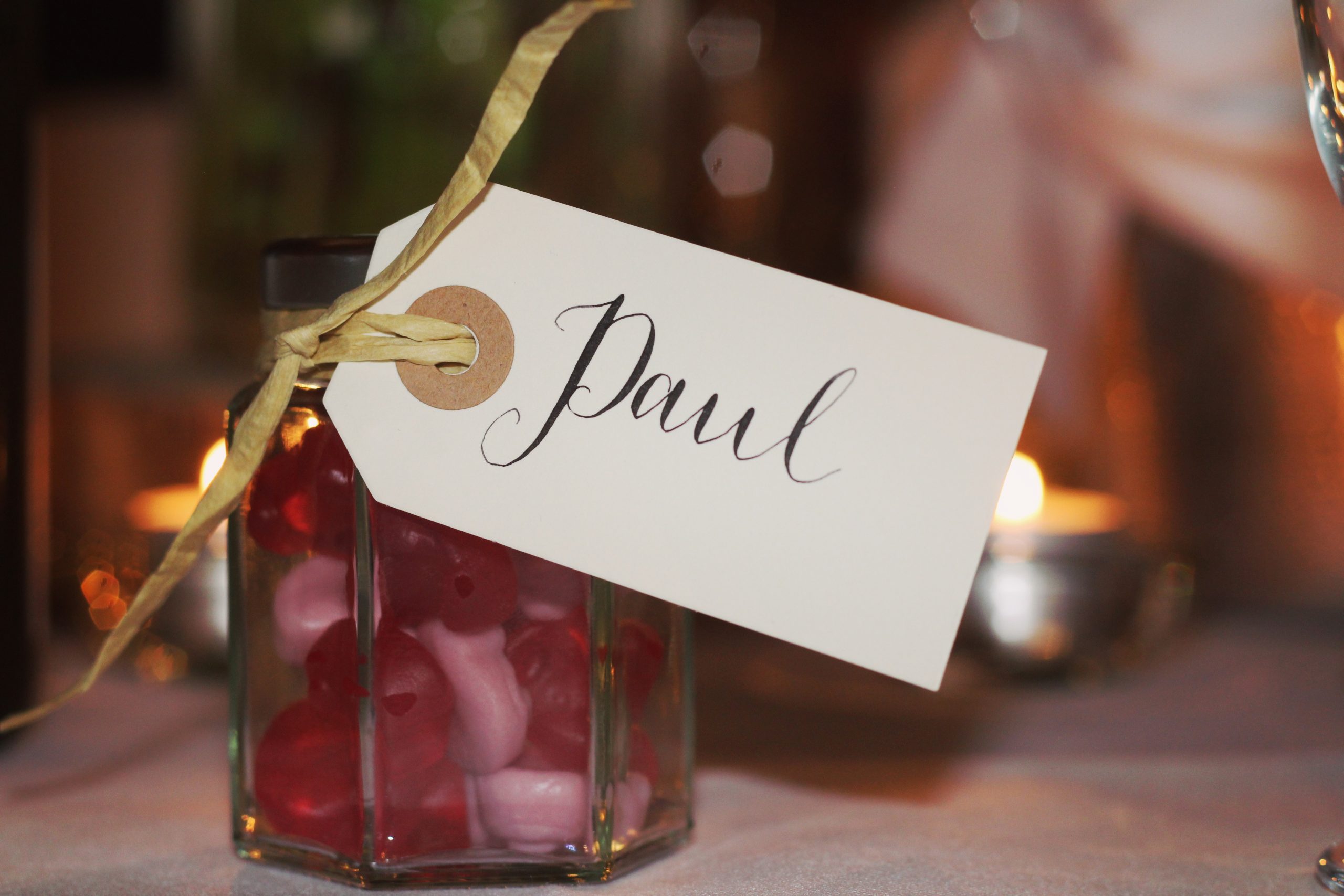 Paper Goods
Any paper goods for your wedding is an excellent opportunity to do it yourself and save some cash. They're easy to fix if you make a mistake, and they're also easy to make. With the right computer program, it'll only take a few minutes to create each item.
Programs like Canva have premade templates for wedding invitations and save the dates. It's super easy to upload your photos and then plug them into the template. You can change the colors to match your color scheme and choose whatever fonts you like. Everything is completely customizable.
Once you've made your invites and save the dates, you can print them out at home, have them printed at a store, or have them printed somewhere else and shipped to your home. You can also have electronic invitations and send your design through email. 
You can also create your ceremony playbill, seating cards, and thank you notes online! By doing them yourself, you can ensure that the colors, fonts, and style match perfectly. If you're a bride that likes everything coordinated, this is the best way to do that! Plus, they'll only cost as much as it will take to print and mail them. 
Centerpieces 
Centerpieces are tricky but completely manageable as a wedding DIY. Creating your centerpieces will save you a boatload of cash. Floral centerpiece arrangements are great, but they're expensive, and they can be boring. Everyone has floral centerpieces. 
The best part of making your own is that you can create table features that perfectly fit your theme. They will be 100% unique and a conversation starter for all of your guests. A one of a kind centerpiece will impress everyone who attends your wedding. 
First, you should create a drawing of what you want to make or at least have photos of what you're drawing inspiration from. Once you know what you're making, write out a list of everything you will need to make them and how many of each item. 
or example, I once went to an event that had a tea party theme. The hosts made each centerpiece out of ceramic teapots and cups. They added fake flowers, moss, and leaves inside and around the pots and cups. Each one was done differently. The color of the flowers matched the color of the teapot or cup it was in. 
Once they were all finished and placed on the tables, they created a unique and cohesive feel for the event. They were all different, but you could tell they were all made to complement each other. These centerpieces would have cost over one hundred dollars each if they outsourced them. Since they were DIYed, it didn't cost more than about $200 total.
By DIYing your centerpieces, you can save an unbelievable amount of money. More importantly, you won't have generic or overdone decorations. You can put as much of your personality and theme into them as you want.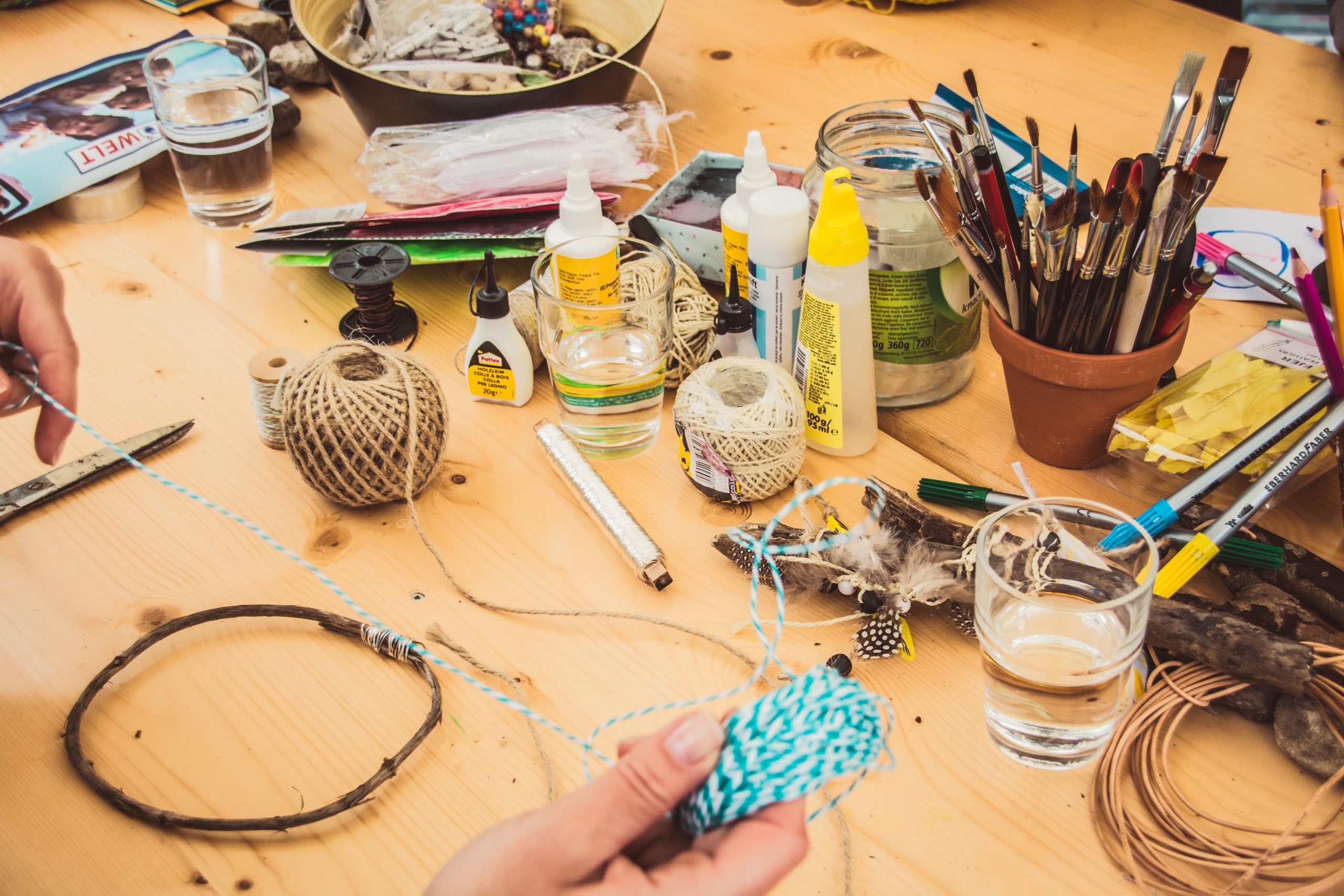 Wedding Favors
Making your wedding favors can be so much fun! You can also take this wedding DIY in a few different directions. The first and most basic DIY is to buy the item you want to give as a favor in bulk and then customize it yourself. If you were giving out little pots of honey, buy the honey and then add a personalized sticker and ribbon.
Don't be afraid to hit the dollar store or Walmart to find the central part of your favor so you can buy it cheap and in bulk. The quality will probably be the same, and no one will notice or care where you bought them. Then, find your friend who has a machine that can make vinyl decals. Ask to use their machine to create a custom decal design for your favors.
You can make an adorable design with your names and wedding date on it or a fun saying. Cut out a tester and make sure you have the right size for your item. Consider personalizing shot glasses, mugs, wine glasses, or mason jars. The options are endless. 
Add an extra special touch with ribbon, lace, or another accent. If you're feeling generous, you add a snack or candy to your favor. All of your guests will want to take it home and cherish it for a lifetime. 
If you're really into doing a DIY wedding favor, head to the kitchen! Get out your baking tools and start cracking some eggs. You can make homemade candy, chocolate, or small baked goods. Food is the best wedding favor for a few reasons. One, it's easy and affordable. Two, everyone will either take it home or eat it at your wedding. Three, if a few of your guests don't take it, other guests will, or you'll have a bunch of extra treats to take home. 
Whatever you decide to DIY at your wedding, take your time and make a plan. Always make sure you have extras because mistakes are inevitable. Stay confident. You can do this! Ask for help if you need it, and you'll have the best DIY wedding ever!