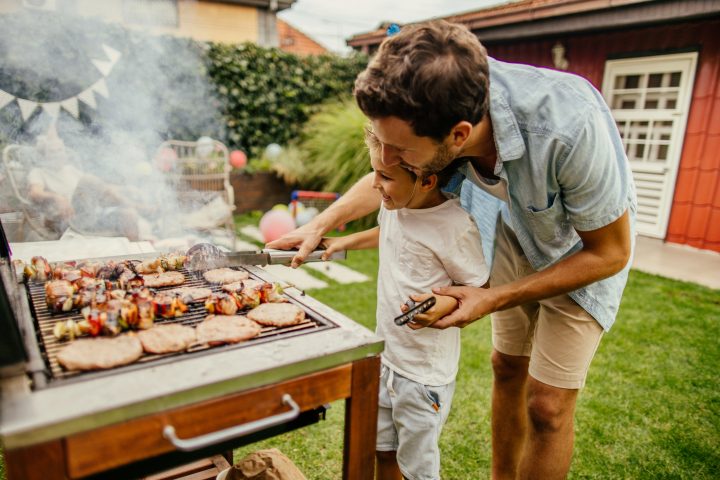 After so many years, all the recipes for summer seem to look the same and blend together. Thankfully, the wonderful people of the internet come up with new and exciting recipes all the time. We've already scoured the internet looking for the best recipes, now all you have to do is make them! 
You can make an entire meal with the recipes on this list, and it would be amazing. We hope you love this list of salads, grilled entrees, and desserts. They're perfect for summer, and they'll have your family reaching for seconds.
Salads
Pasta salads can get tiring in the summertime. They're full of mayo, and they can feel really heavy after sitting in your stomach all day. They're a classic recipe for summer, but why not switch it up every once and a while? These salads are a great alternative.
Watermelon Salad with Arugula and Feta 
https://whiteonricecouple.com/recipes/arugula-watermelon-feta-salad/
This light and sweet salad combine a few different complimentary flavors to create a new and exciting side dish. You can choose what herbs you want to mix in, but adding basil is always a safe choice. It goes so well with the watermelon, but it's not as predictable as the watermelon and mint combination. 
The salad is refreshing and easy to make in about 15 minutes. It has about 150 calories a serving, and it serves six people. You can easily double or triple the recipe to make it for a barbeque!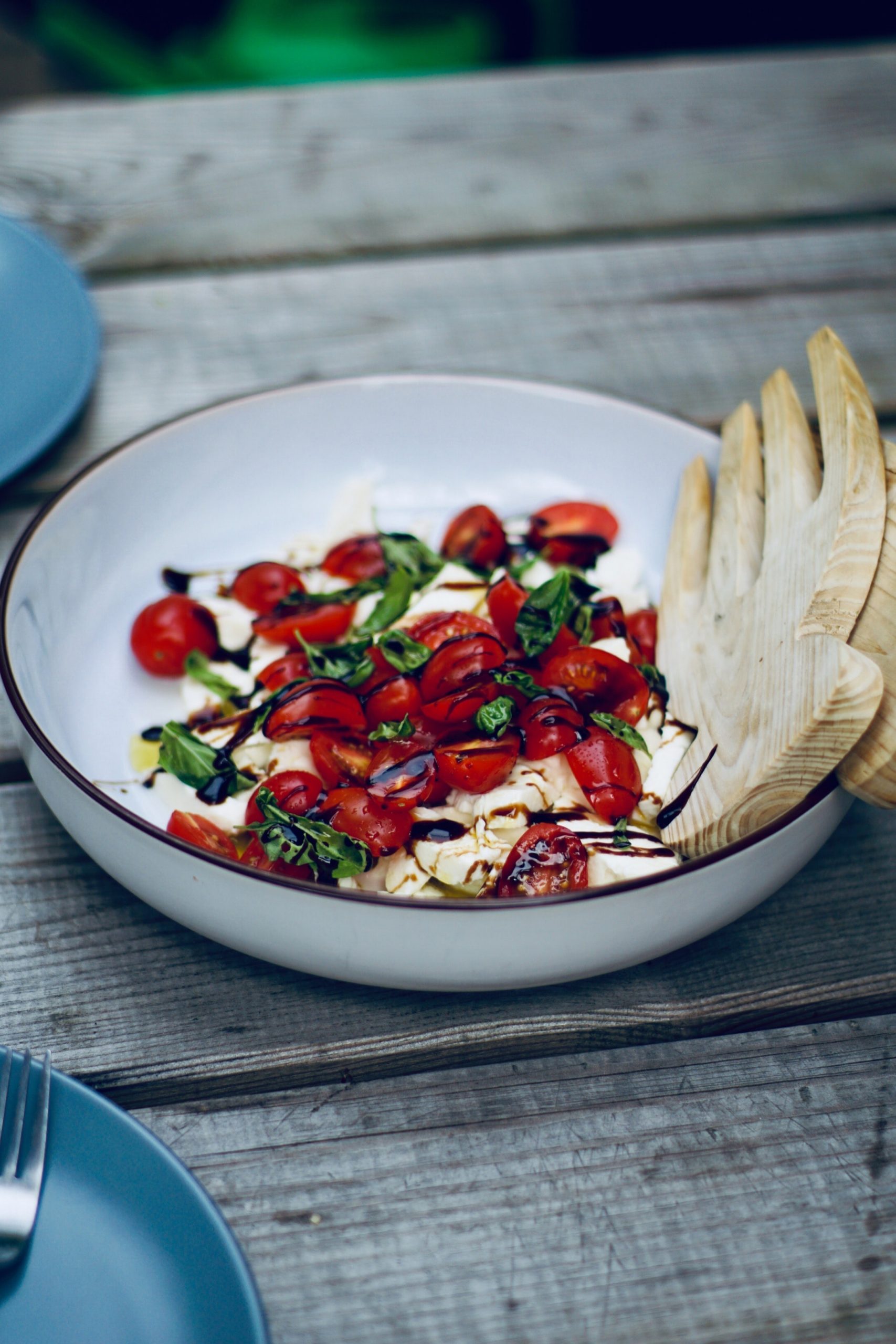 Caprese Salad
https://seekinggoodeats.com/caprese-salad-cherry-tomatoes/
Everyone is a sucker for a Caprese salad, sandwich, or anything, really. It's a nutritious and refreshing salad that couldn't be easier to make. The bright color of the tomatoes against the mozzarella creates an exciting contrast that anyone would love to have on their plate. This salad is also great for anyone who's trying to stick to a diet. 
You can use this salad as a side dish or as an appetizer. It takes less than ten minutes to make, and you can serve it right away, or you can make it 24 hours in advance and leave it in your fridge until you're ready. 
On The Grill
No one can pass up a meal that was grilled on the barbeque. The smoky flavors and charred meat can't be beat. Here are some classic, and not so classic, on the grill recipes for summer.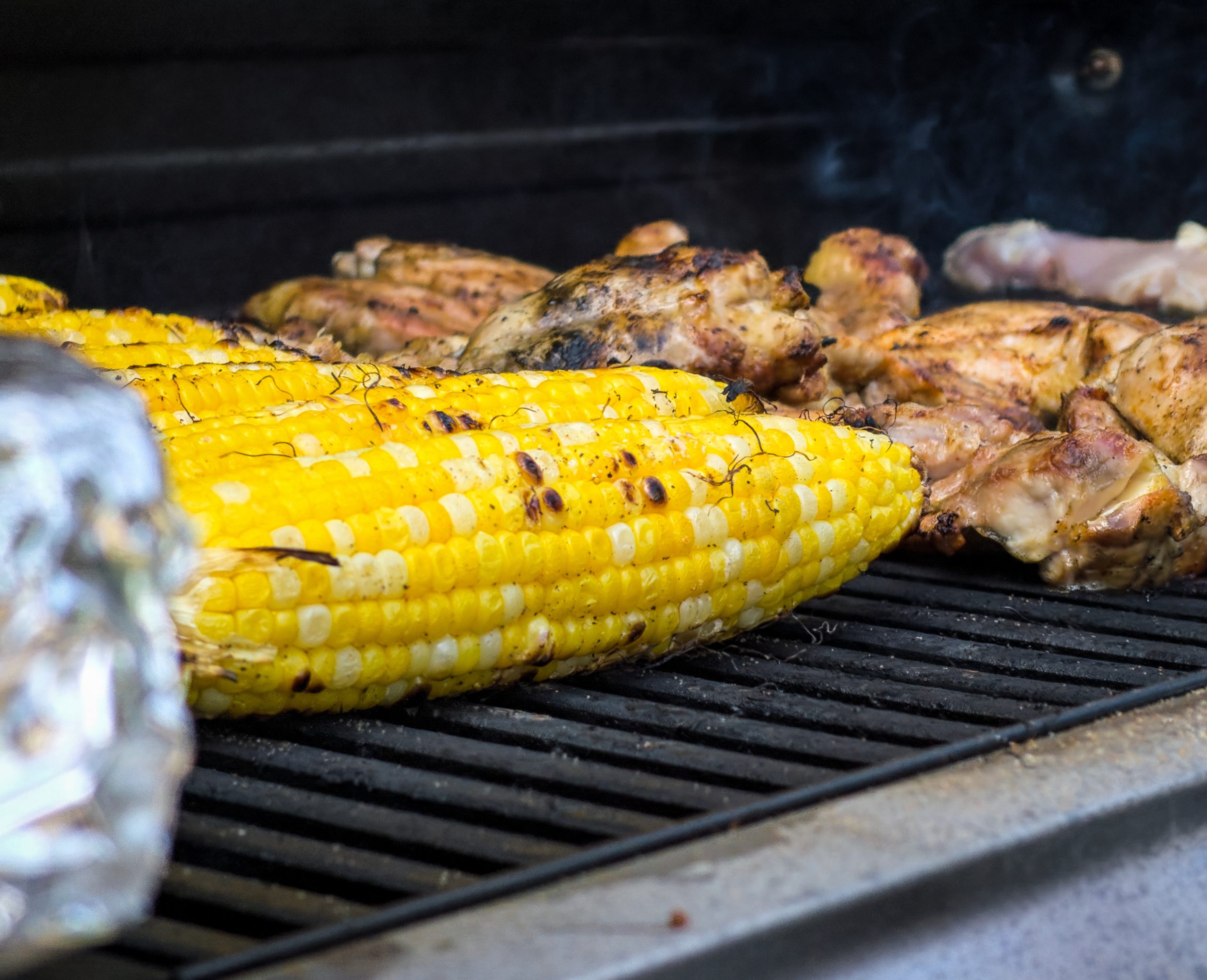 Garlic Butter Grilled Corn
https://rasamalaysia.com/grilled-corn/
Grilled corn is a staple item on any grill during the summer. It's a crowd-pleaser, and everyone gets excited when they see it. This recipe takes it to the next level by adding garlic butter to the cobs before throwing them on the grill. 
Try something new on your corn this year. This recipe is so easy; even your clumsiest family member can help prepare it. From grill to plate, it only takes 15 minutes to make. This recipe is great in a pinch. 
BBQ Chicken Nachos
https://butteryourbiscuit.com/foil-packet-bbq-chicken-nachos/
Here's a twist on the chicken nacho. This super fun dish is meant to be made over a campfire or on a grill. So, whether you're in your backyard or the middle of a forest, you can enjoy this crispy dish. The secret to success is using a sturdy tortilla chip so they don't get soggy and break after cooking. 
The total cook time is only 25 minutes. The best part about this recipe is that you can customize it for each family member. If you have any picky kids, or you like jalapenos, and your spouse doesn't, no one has to compromise.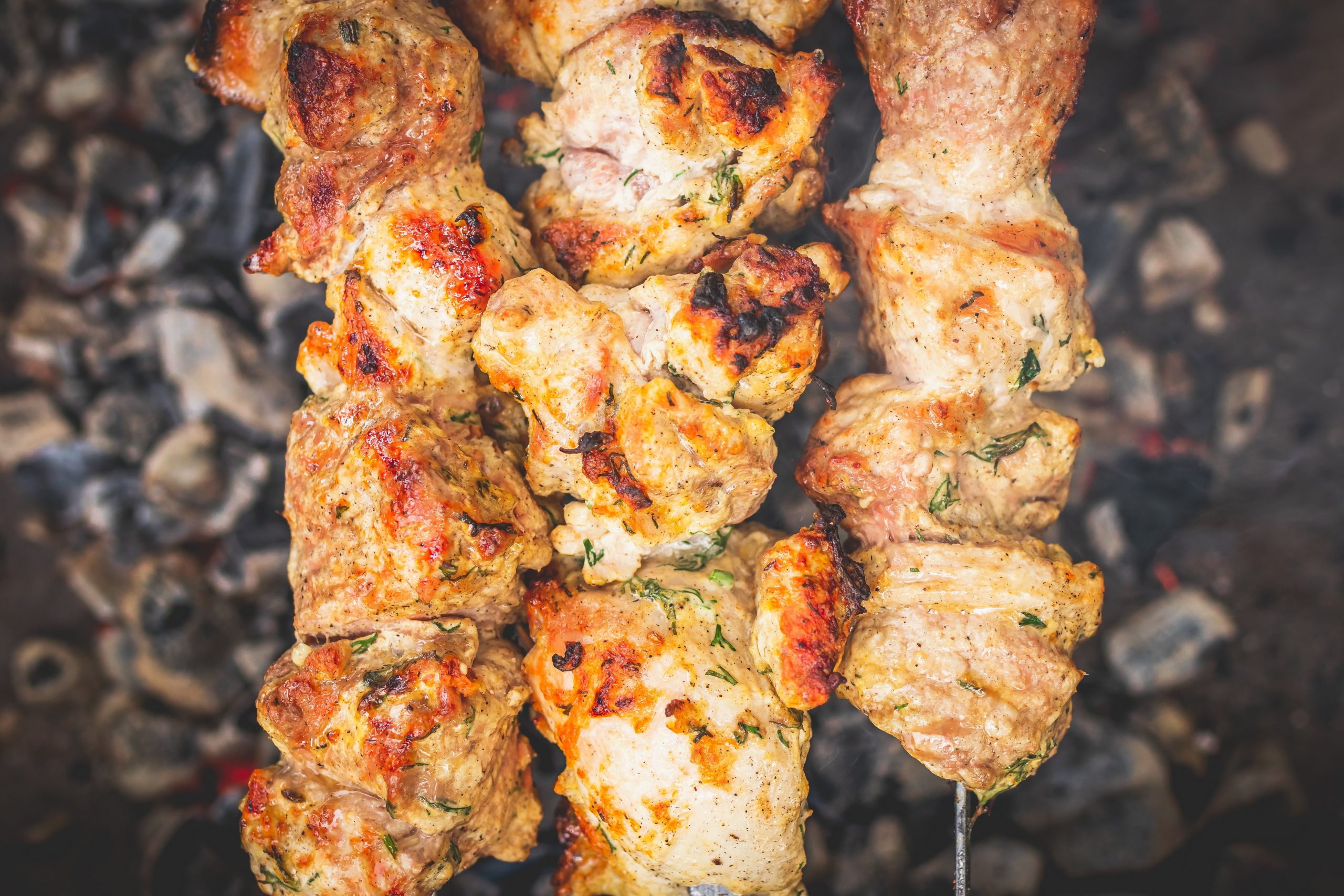 Pineapple Chicken Kababs 
https://www.willcookforsmiles.com/pineapple-grilled-chicken-kebabs/
Kababs are the best, and no one will be able to convince me otherwise. You can cook anything in kabab form, and it will be ten times better because it's on a stick. Kababs make food feel more summery and festive. Everyone, especially kids, has a great time eating them. 
The kababs take about 20 minutes to put together and 20 minutes to cook. Marinating the chicken takes the most amount of time. It takes a whopping eight hours to marinate it correctly. So, you might want to consider marinating overnight or putting the chicken in the marinade first thing in the morning.
Desserts 
Some people would argue that dessert is the best part of the meal. We happen to agree with them. These are some of the most refreshing and enjoyable summer dessert recipes out there. Make them but be careful. They can be addictive!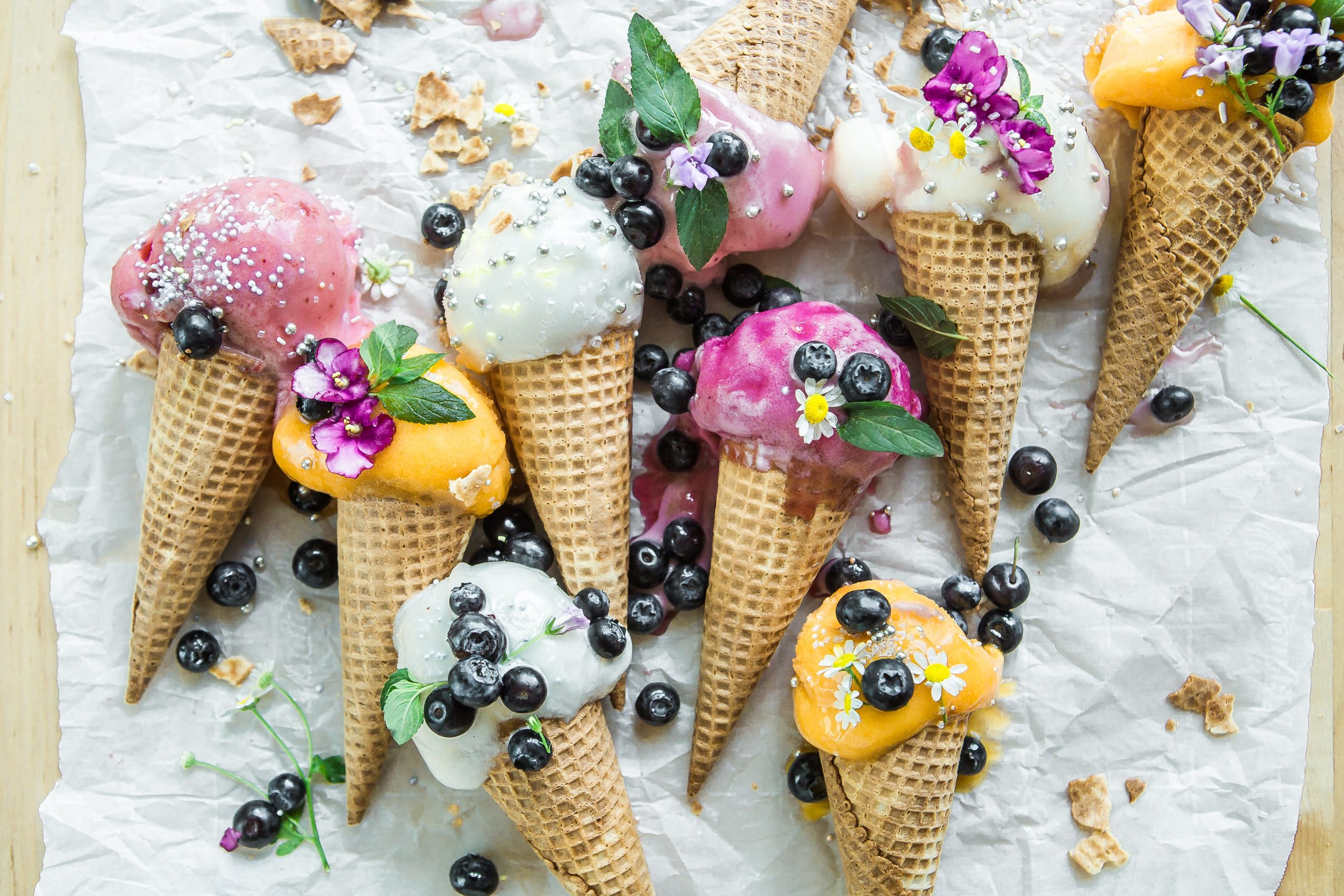 Peach Crumb Bars
https://celebratingsweets.com/peach-crumb-bars/?utm_medium=social&utm_source=pinterest&utm_campaign=tailwind_tribes&utm_content=tribes&utm_term=1117726294_53438074_524716
The best dessert recipes for summer all include fruit, and this one is one of the best. These bars are basically a cobbler, pie, and cookie rolled into one. The almond and buttery flavors mix beautifully with the peaches. Be prepared; everyone will ask for this recipe. 
This dessert takes a bit more time to make, but it's worth it. It will take you about 30 minutes to prep and another 40 minutes to bake. The recipe gives you a tutorial on how to peel your peaches, which should save you some time! If you want to make this dessert perfect, make some homemade whipped cream while it's in the oven. Vanilla ice cream works too!
No-Bake Éclair Cake
https://spaceshipsandlaserbeams.com/no-bake-eclair-cake-easy-recipe/
Of course, if you're not a fruit lover, you need a dessert option too. This cake only has five ingredients, and most of them don't even require measuring cups. Once you get the hang of making this cake, you can change the pudding flavor to create a few versions.
This cake only takes 15 minutes to make, and once it's done, it's ready to serve. There are so many different ways you can change this cake! Please, make sure to read the whole recipe to discover how you want to customize it for your family. 
Head To The Grill!
It's not too early or too late to have a summer cookout. Take these recipes, get your shopping list ready, and head to the grocery store! We're sure you'll end up making these recipes more than once.