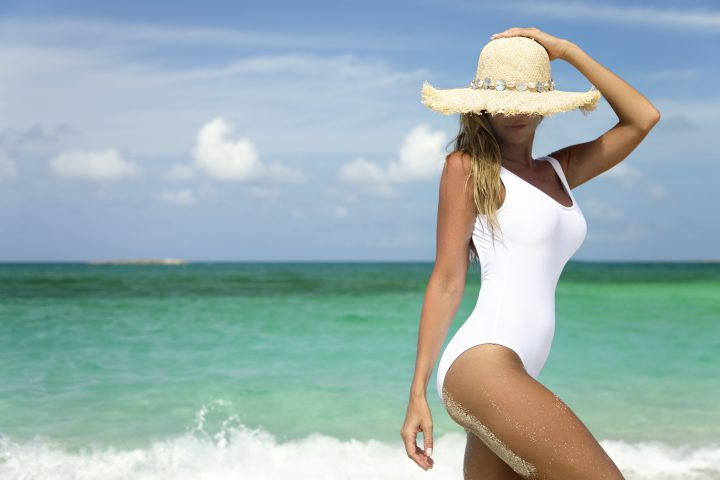 Swimsuit season is upon us, and we know you're ready to get back to the beach! So, to help you out, we've compiled a list of 2021 swimsuit trends for women, men, and kids. Get ready to be the hottest family on the beach and the chilliest family poolside. This year's trends will really up your swimsuit game. 
Women's Swimsuit Trends
Let's start by talking about the physical cut of the swimsuit. A lot of the favorite styles this year include asymmetrical cuts. A common form of this trend is the one-shoulder style, but it goes far beyond that. If you want to stand out, any straps, ties, cutouts, and patterns can also be asymmetrical.
Speaking of ties and cutouts, they are also a significant trend this year. It's all about the details, and you can find a lot of details in swimsuits that have ties. They can wrap around your body once or multiple times, and they can draw attention anywhere you want. The ties can give you the ability to turn your mass-produced swimwear into a unique fashion statement. 
If your new swimsuit doesn't have ties, it probably has cutouts. Designers decided to get bold this year and put cutouts in almost every area of the suit. You can find them on the front, back, and sides of your swimsuit. Some are so big they can make a one-piece feel like a bikini. Depending on your style, they can be cute or seductive, but no matter what, don't forget your sunscreen. The ties and cutouts are bound to leave some less than desirable tan lines. 
The colors and textures of the suits this year have also changed. Animal print is back, and it's in full force. Zebra print and tiger print are the most common, but cow print is also on the rise for the more alternative or eclectic woman. Sure, cow print doesn't sound great, but everyone who dares to wear it looks stunning. 
Softer fabrics, like knitted and ribbed material, are also gaining popularity. That's no surprise considering everyone loved the matching knitted sets in the winter, but this texture can look slightly heavy when used for a swimsuit. To avoid that, wear this material in a bright or pastel color. The color will soften the look of the material and create the perfect balance.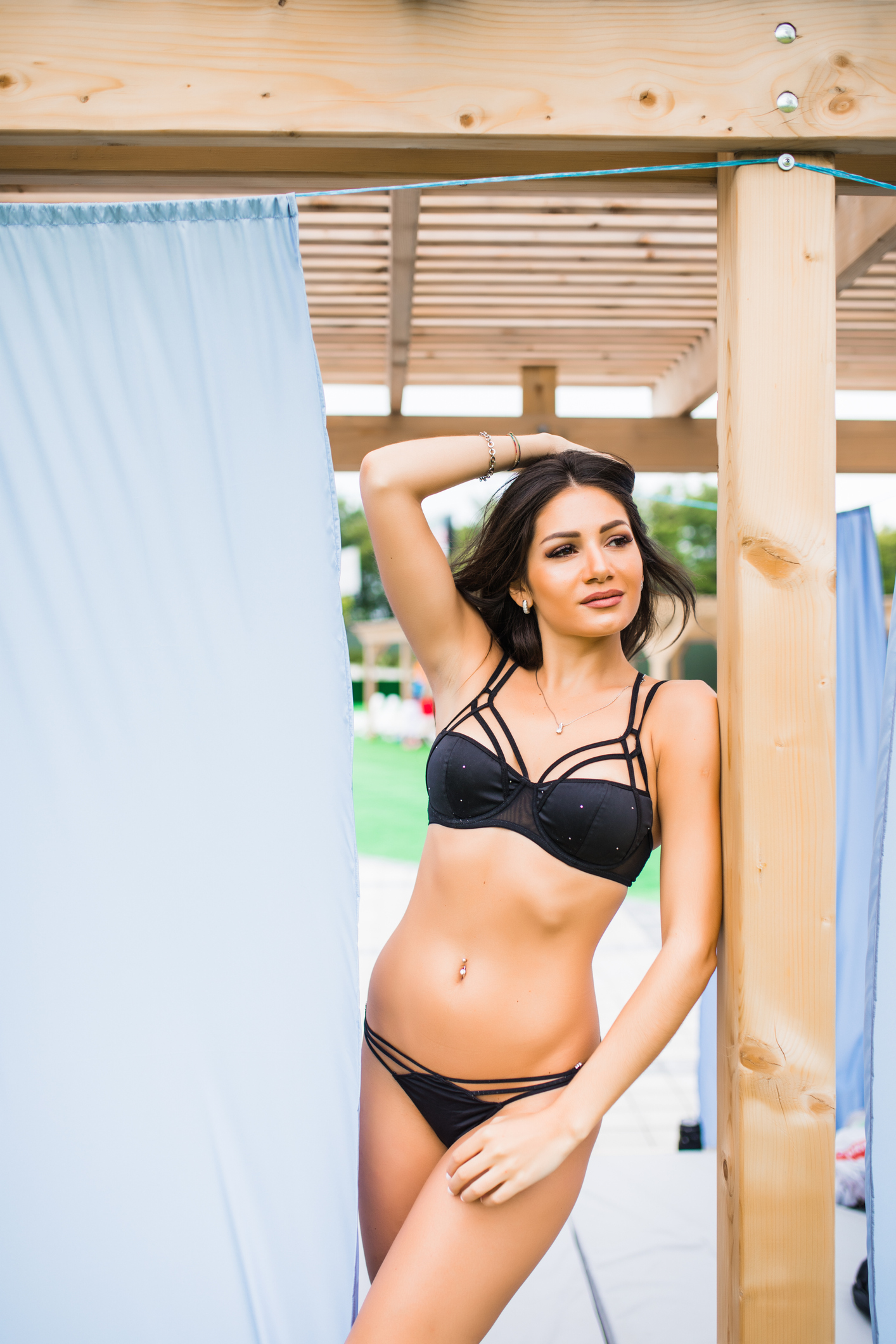 How To Wear Them
A huge fad this season is wearing your bikinis in a way that the designer did not originally intend. Supermodels and everyday people are starting to wear their triangle bikini tops upside down to create a different style. It's easy to do. You just have to flip the top upside down and tie the string that would normally go around your back around your neck instead. 
This year, women also realized that if some bikini bottoms didn't give you enough coverage in the front and too much in the back, you can flip them around too. By wearing them backward, you can get complete coverage in the front while getting a cheeky backside. Women on the internet are going crazy for this hack, and you'll love it too. 
Men's Swimsuit Trends 
This year, there are a few new additions to the trends for masculine swimsuits. The first two are with the physical style and design of the shorts. This season, we're seeing a lot of the shorter swimsuits. Not so short that they could be considered a speedo, but they have about a five-inch mid seam, or they come down to the mid-thigh instead of the knee.
The second design style change is that swim shorts are starting to look more like daily wear gym shorts. They're perfect for taking a stroll down the boardwalk and for lounging on the beach. Some swim shorts stick out like a sore thumb when men try to wear them in public, but this style will blend in nicely. They're very convenient, especially if you live in a beach or lake town. 
As for the colors and patterns for men's swimsuits, they're pretty simple. Big thick stripes and color block swimsuits are quite common. The stripes are usually horizontal, but the placement of the color blocks change from suit to suit. The large color blocks can be fun and bright, but this is the only colorful trend for men.
Prints are still on-trend but beware not to go over the top. Simple is best, or a large print, as long as it's not too busy. Anything too vivid can be seen as immature or like you just walked out of a fraternity party. The swim shorts should work within his usual wardrobe, so his shirts, shoes, and accessories match when he's in public.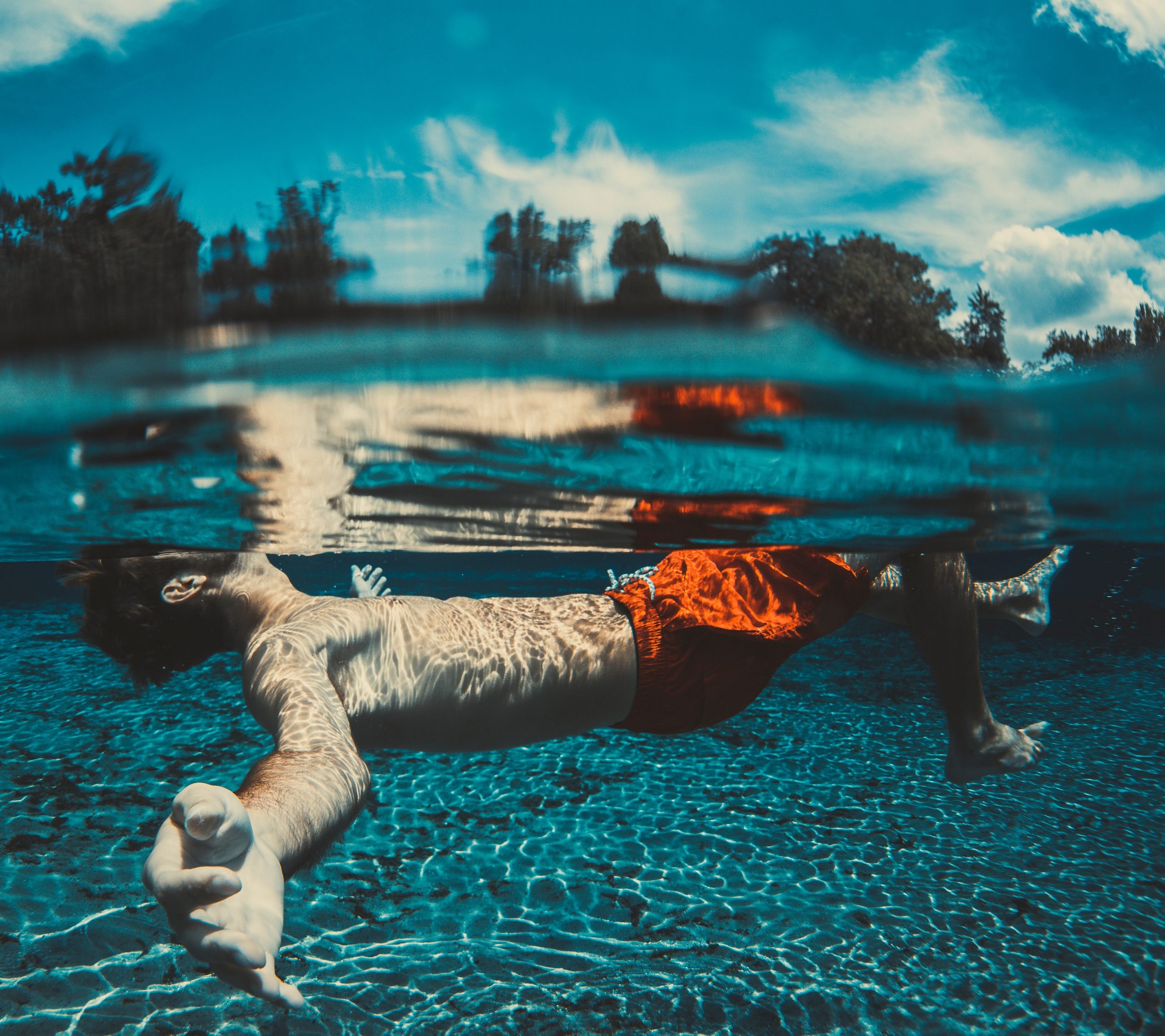 Kid's Swimsuit Trends 
Children's swimsuits are always so much fun because they can get away with wearing bright colors and bold prints. Childhood is the best time to wear a fun and funky color combination! Plus, it makes them a lot easier to find at the beach or pool. So, any bold pattern and color you can find will be great. 
As for the style of girls' swimsuits, most of the necks will come up pretty high, which is great because you'll have to apply sunscreen on a smaller surface area. A ton of swimsuits are also featuring ruffles this season. Ruffles add a dash of cuteness to every outfit, so they'll be perfect for your kiddo. 
Boy's swimsuits will be very similar to the men's regarding the cut and design. More colorful options are available, but you'll still have a hard time finding any crazy prints. You'll also find a lot of the stripes and color blocks that were mentioned in the men's section.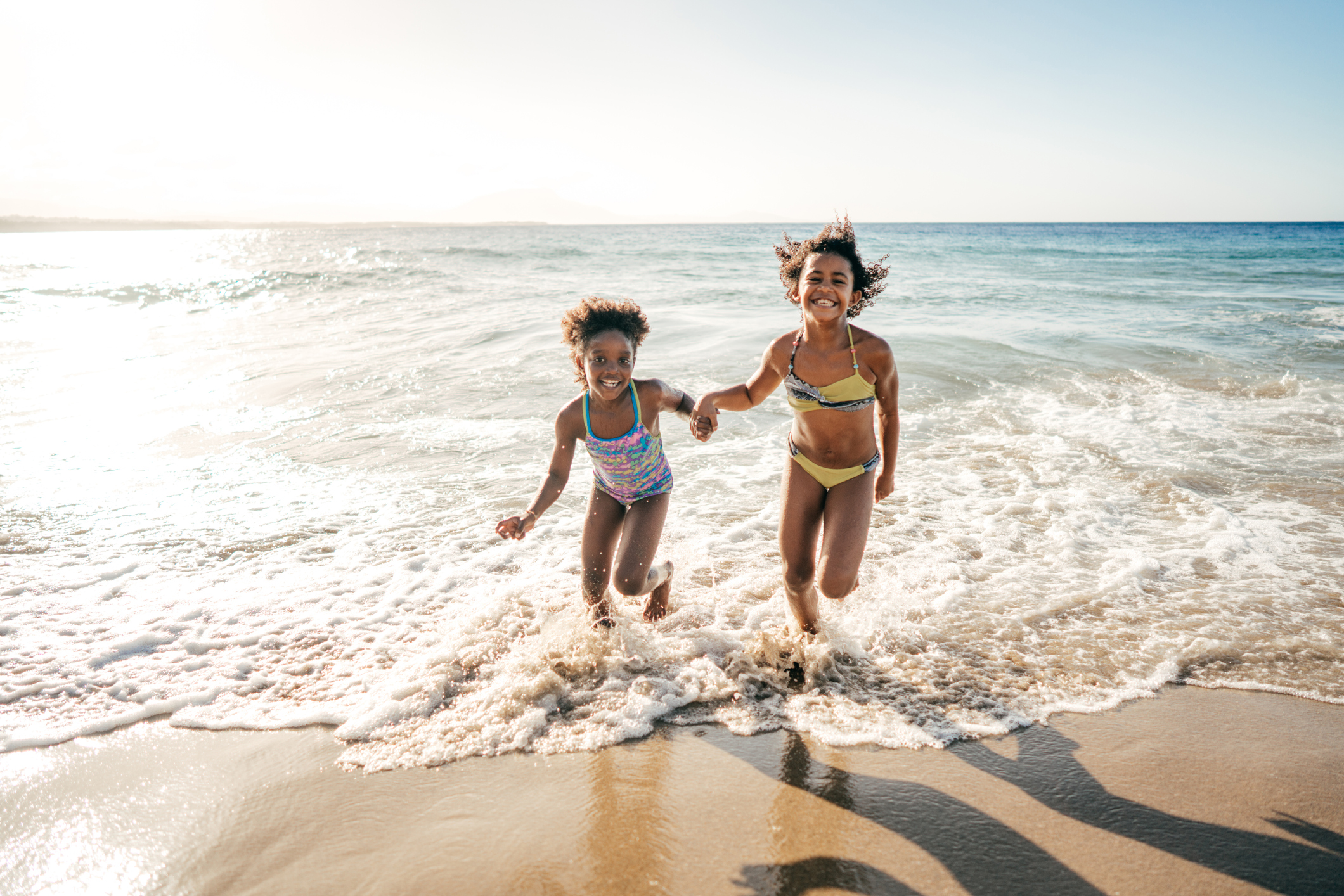 The most important aspect of children's swimsuit trends is that the kids are comfortable. In fact, that's something everyone should pay attention to when looking for swimsuits this year. Be kind to yourself and to your body. You deserve to wear a swimsuit with confidence while you're enjoying the summer.