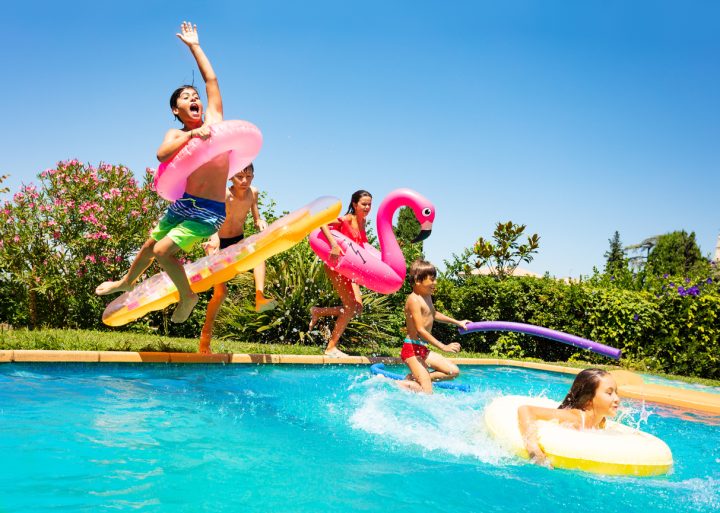 With the kids being out of school for summer, your weekdays have likely changed drastically. No more school drop-offs, pick-ups, or homework. Finding activities to keep your children entertained during the weekdays can be taxing, trying to find a balance of fun and work. There are crafts, projects, chores, and more. 
But now the weekend rolls around, and you might be at a loss for what to do. You implemented all your ideas during the week! Well, don't stress – we're here to recommend some summer weekend plans to enjoy with your children. From having a backyard campout to exploring parks and pools in your town to a trip to the zoo or movies, we've got you covered with some great plans that will include weekend fun for the whole family!
Have a Backyard Campout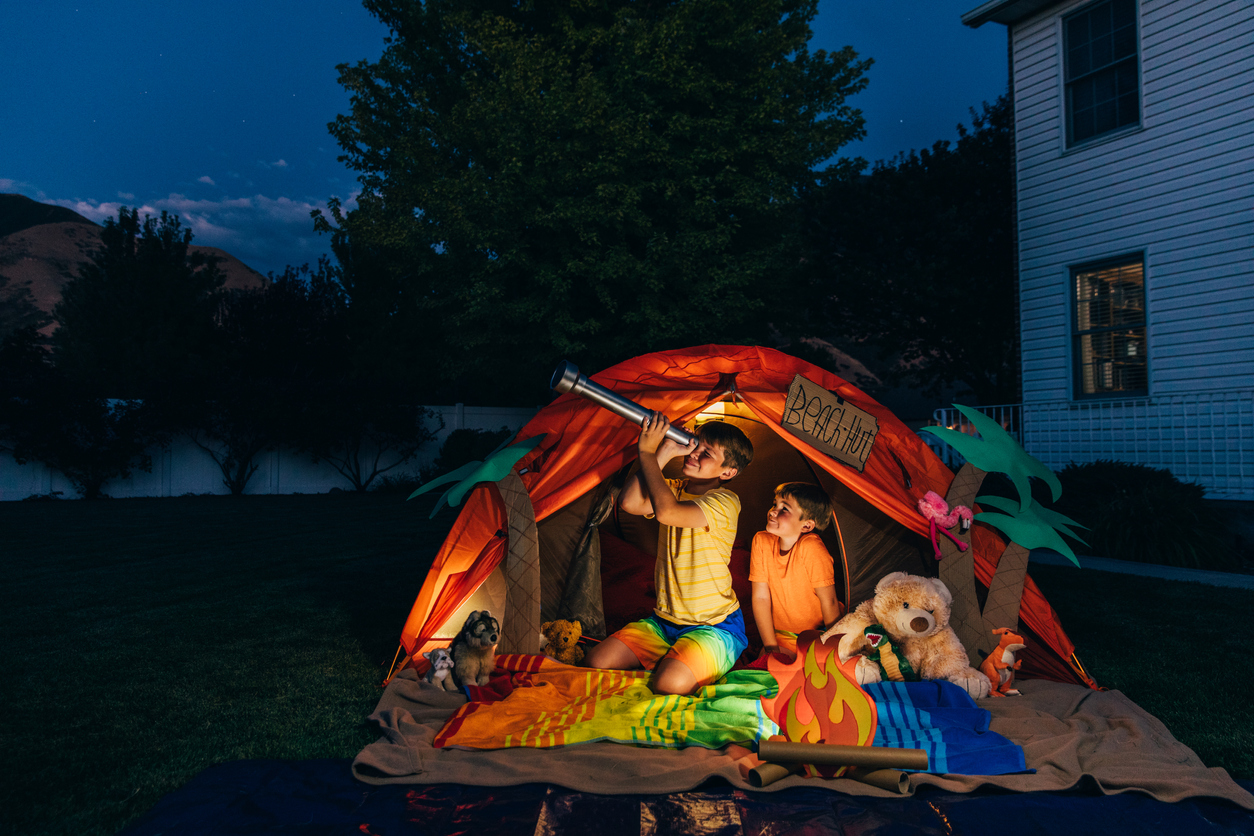 Having a backyard campout is a fun weekend plan to try out for all the nature lovers at heart. This is also a good test run for families who would like to plan camping trips to state and national parks this summer. Working out the kinks before a more extensive trip is much less stressful when your backdoor is just a few steps away.
You don't have to be a seasoned camper to have a backyard campout; you'll just need to get some camping gear essentials: a tent or two, sleeping bags, and lanterns or flashlights. If you can, build a campfire! Campfires are perfect for roasting marshmallows for s'mores and telling spooky campfire stories. A backyard campout is a memorable experience that will have the kids reminiscing about it for years to come.
See a Matinee Movie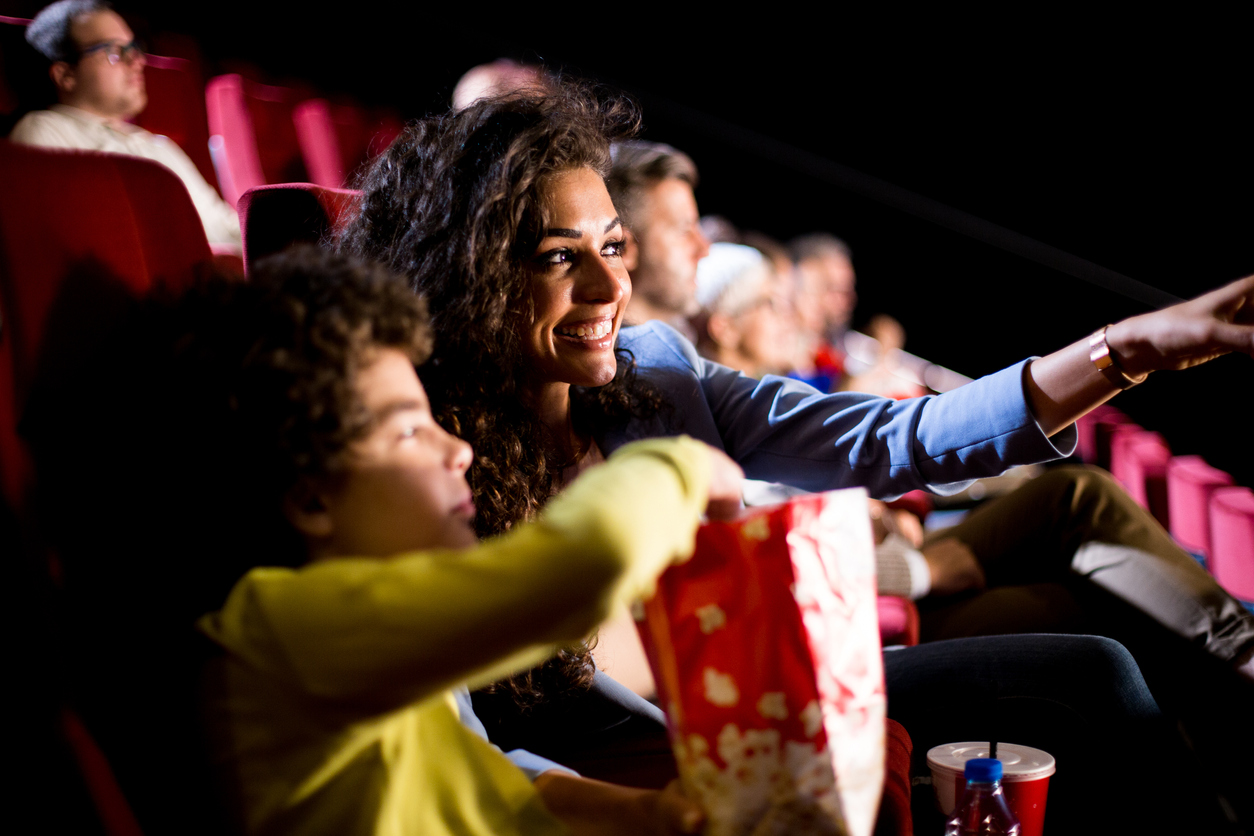 A trip to the movie theater can become quite expensive when you are going as a family. One way to combat this is to go earlier in the day and see an early bird or matinee movie, which are often discounted as much as 50% off evening prices. So, on a weekend morning or early afternoon, take the kids out to the movies and see the latest family-friendly feature. Sit down in a theater with a bucket of popcorn and relax – you've just bought yourself and your kids a couple of hours of exciting entertainment. 
Take a Trip to the Pool or Splash Pad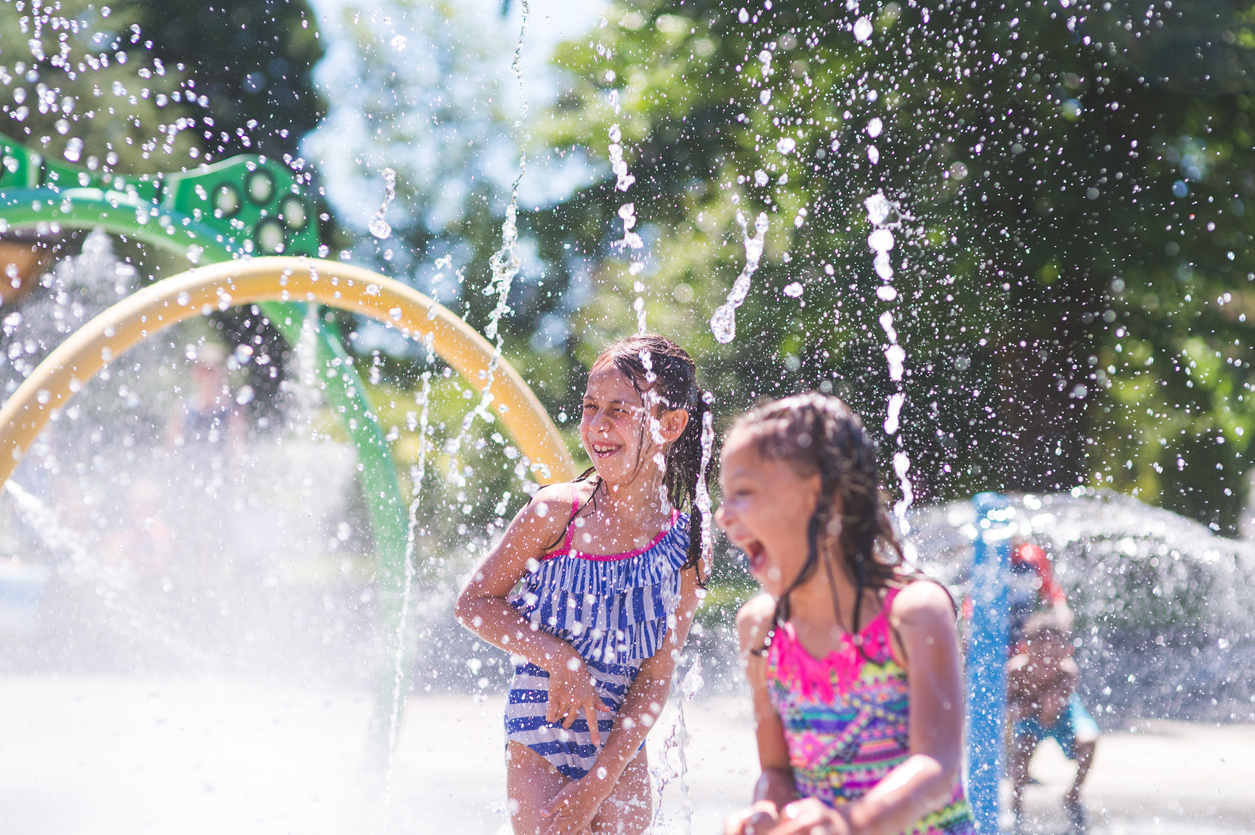 As the days heat up, you may be looking for something fun to do outdoors with the kids that won't be too uncomfortable. An excellent option is to put on your swimsuits and head to your local pool or splash pad. These are awesome choices for high-energy days because the kids can play around and not have to use their "inside voices." 
Check out your options for pools and splash pads in your area and choose the one you think the kids will enjoy most. Many splash pads are often connected to playgrounds, conveniently adding another fun activity to your outing. Depending on how much time you have, you can pack a cooler with sandwiches and snacks. Bring a picnic blanket, or maybe the area has a picnic table available, and enjoy a picnic lunch with your kids. They're likely to work up an appetite with all the swimming or running around!
Go to the Zoo
A trip to the zoo is a fun weekend plan to experience with your kids. Depending on where you live, you might have a zoo in your town you can visit. If you are close to a large city, it may be worth the trip to check out its zoo, which likely has many exhibits. Visiting a large zoo can easily take up most of the day!
Wander around with your kids and see all the animals the zoo has on its grounds – from birds to big cats to reptiles to marine life. Most zoos have quite an array of animals. Many zoos have scheduled activities such as shows, live feeding, or educational programming, so make sure to check out their map or brochure when you arrive. Explore the zoo and learn about rescue and conversation efforts and how they play a vital role in the future of wildlife.
Ride Bikes in the Park
If you are searching for a fun physical activity to do on the weekend with your kids, consider a bike ride in the park. There are likely many options for where you and your children can go, depending on how long you want to ride your bikes. Check out local parks and trails, which often have paved paths that are easily accessible, or head out to a large park or preserve, which will likely have a variety of paths to choose from. (Perfect for those with older kids.) 
Make sure your bikes are in tip-top shape and take them for a spin around the block beforehand – this is essential if the bikes have been sitting for a while. You don't want to come across any issues after driving to your destination! Pack your air pump and a first aid kit, just in case. Strap on your helmets and get ready to ride with this fun summer weekend activity!