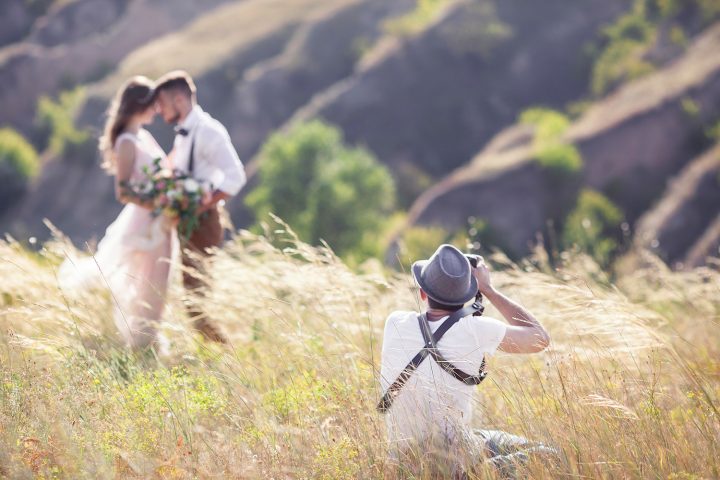 Choosing the right wedding photographer can be such an important part of your big day. Your photographer is the one that is going to beautifully capture all the amazing details you have been planning and arranging for months upon months. They will photograph the lovely venue you chose, the floral arrangements, the food, the cake, all your guests having an amazing time, and most importantly, you and your partner! 
There are a lot of different wedding photographers out there. They will all have different prices, packages, availability, portfolios, and of course, personalities! It might seem like an overwhelming decision to make (on top of the hundreds of other wedding-related decisions you must make!), but we are here to provide some great tips that will help you choose the right wedding photographer for you and your partner. 
Side note: Before getting started with choosing a wedding photographer, talk with your friends and family and ask if they have anyone they would recommend either from their own wedding experience or through a personal connection. You can still do your own search, but it doesn't hurt to get some different recommendations. You might end up with a photographer that has been pre-vetted by someone you trust – plus the possibility of a discount from being referred.
Figure Out Your Budget (And Stick to It!)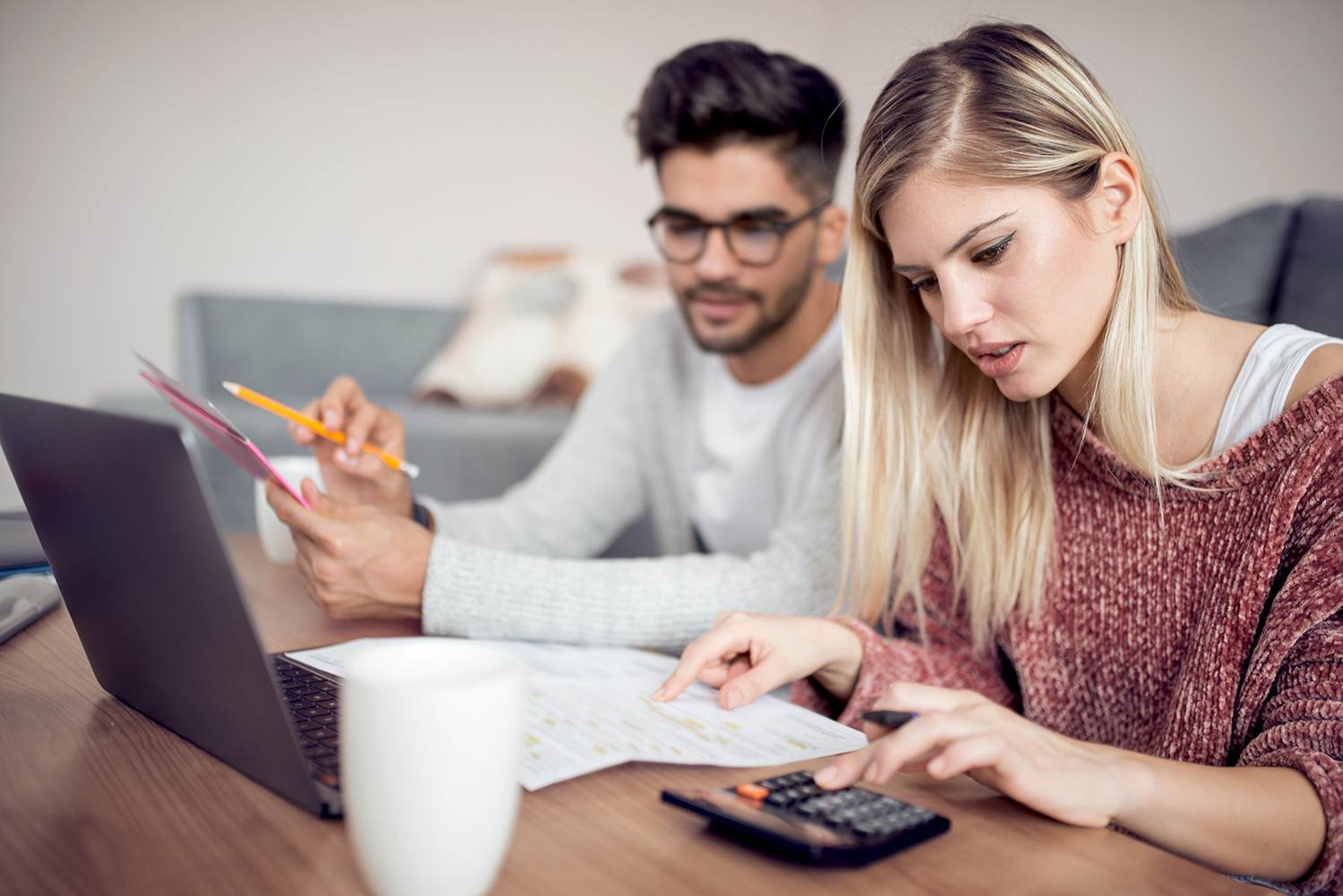 First off, you need to figure out your budget for wedding photography. Every couple will have a different amount in mind. Check out what you have already scheduled and your overall wedding budget. You will want to dig deep and start asking some questions about what you are hoping to experience and receive with different photography packages.
Think about elements of wedding photography and how important they are, such as:
Do you want to budget for an engagement shoot?

How important is the amount of experience your photographer has?

Are there any non-negotiables regarding price points?
These questions can help you and your partner figure out what you want and how it fits into your budget. 
Find Someone with a Portfolio that Matches Your Style
Now that you have a budget in mind, it is time to think about your style! If you haven't quite decided on a photography style yet, now is the time to do so. One of the most crucial elements of selecting a wedding photographer is to make sure that they match your style. Photography is an art, and there are a lot of different styles of art out there. Will you be looking for something simple and timeless? Elegant and classic? If you have a theme for your wedding, you likely want it conveyed in your photos. Seek out photographers that have portfolios that will back up their experience in your specific style.
Make Sure They Have Experience Shooting Your Venue Type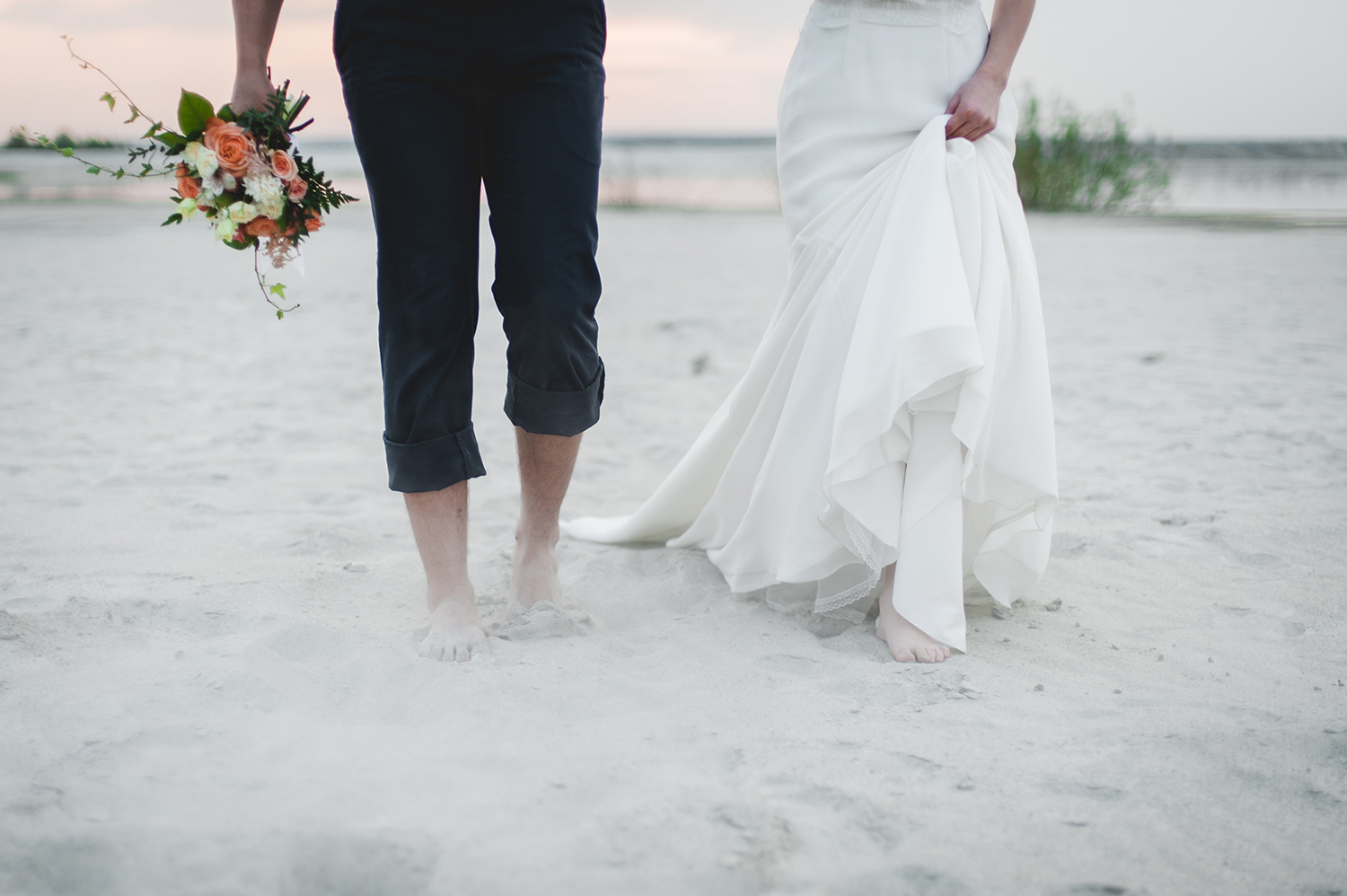 Making sure that your chosen photographer has experience shooting your venue type is incredibly important – especially if you have a unique venue. You wouldn't want to book a photographer that has never done an outdoor wedding if you are hosting yours in a garden. Beach weddings can present their own challenges with the winds, tides, and sun, so it is crucial that you pick a photographer that is aware of all that so they can capture the best photos of your wedding day! 
Work with Your Photographer Before the Wedding
If your budget allows for it, we suggest working with your photographer ahead of the wedding to ensure that they are a great fit for you and your partner. You can book them for an engagement photoshoot, which will give you a great opportunity to see if they are the right photographer for your wedding. Consider it a trial run to make sure that they can provide clear communication while keeping things enjoyable and positive. Chemistry can be very important in creating a good experience. You will be able to see the quality of the photos taken for the engagement shoot and make sure the quality and style are what you want for your wedding photos. 
Ask About the Photo Editing Timeline and Copyrights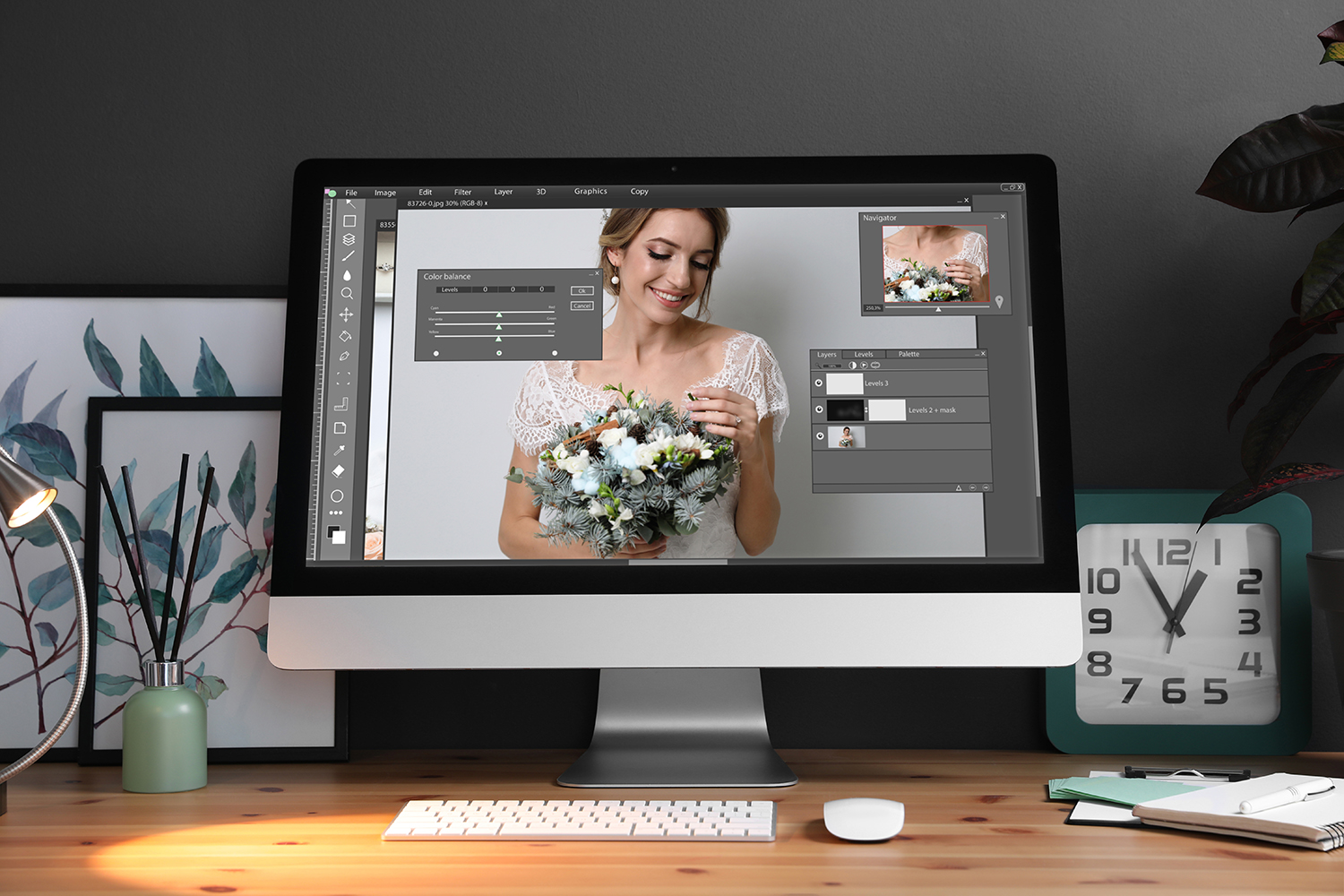 If you opt for an engagement shoot with your photographer, you will also be able to experience their timeline and copyright policies firsthand. It is important, either way, to make sure that you are receiving your photos how and when you want. Keep in mind that after your wedding, your photographer will still have work to do! Photo editing is a crucial part of the photography process. The photographer will go through all the photos they took, select the best ones, polish up shots with editing, and make your finished photos look pristine! 
In addition to when you receive your wedding photos, you will want to make sure you know how you will receive them. Photos are usually available digitally for viewing, sharing, and downloading. Some photography packages will include a CD or USB drive of all the photos. Not all photographers will include the copyrights to the photos they take in their base packages, so inquire and make sure that you pick an option that you are comfortable with. Remember, these are photos that you will be looking back on for decades to come!