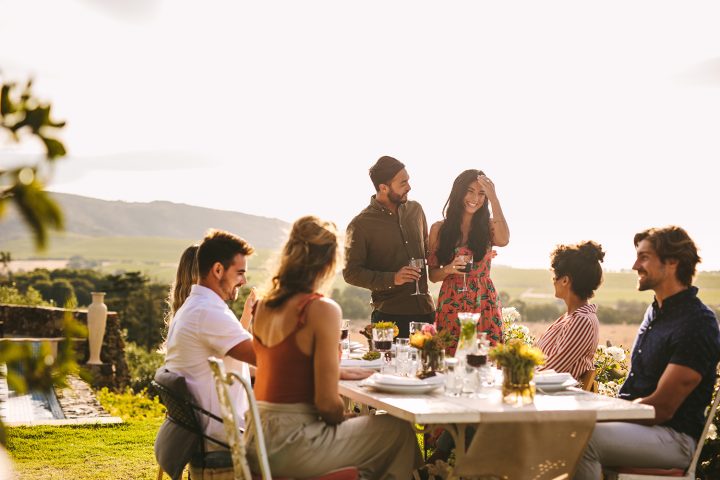 An engagement party is a special occasion that celebrates a couple's decision to get married. It is a time for family and friends to come together and show their support and excitement for the upcoming wedding. Planning an engagement party can be an exciting and rewarding experience, but it can also be an overwhelming one if you aren't sure where to start. 
To help you plan the perfect engagement party, we've compiled some essential tips to keep in mind. From establishing a budget to choosing the right venue, personalizing the decor, and more, these tips will help you create a memorable event that the engaged couple and their guests will cherish forever.
Establish a Budget
The first step in planning an engagement party is to establish a realistic budget. This is a significant step, as it will help you determine the type of party you can afford to throw and how many guests you can invite. One way to create a budget is to break down the event into different categories, such as venue, food and drinks, decorations, invitations, and any other necessary expenses. Once you've established these categories, research the average costs associated with each one. 
When you have estimates, add them up to get a rough estimate of your total expenses. From there, you can adjust the budget as necessary to ensure you're not overspending. Remember that it's better to be conservative with your budget to avoid any unexpected expenses or last-minute surprises. With a clear budget in place, you will be able to make informed decisions about the other aspects of the party and know that you're staying within your means.
Choose the Right Venue
When it comes to selecting a venue for your engagement party, there are several aspects to consider. First, think about the size of your guest list. You'll want to choose a venue that can comfortably accommodate all your guests without feeling too crowded or too empty. 
If you're planning a formal affair, a restaurant or event space with a private dining room may be a perfect choice. These venues often offer set menus and packages, which can make planning easier. On the other hand, if you're going for a more casual atmosphere, a backyard or park can provide a relaxed and fun setting. You can even rent outdoor furniture, like picnic tables or lounge chairs, to create a cozy and inviting atmosphere!
Determine the Guest List
When it comes to creating your engagement party guest list, it's important to consider the people who are closest to the engaged couple. Close family members, such as parents, siblings, and grandparents, as well as close friends, are typically at the top of the list. Depending on the size of the party and the preferences of the engaged couple, you may also want to consider inviting extended family members, such as aunts, uncles, and cousins, as well as colleagues or other acquaintances. Keep in mind that the engagement party is typically a smaller affair than the wedding, so it's not necessary to invite everyone who will be invited to the wedding. 
If you're having trouble deciding who to invite, consider consulting with the engaged couple for their input. They may have specific people they would like to invite or have a preference for a smaller or larger party. Ultimately, the goal is to create a celebration that feels meaningful and special for the engaged couple, as well as their loved ones.
Plan a Menu
The food and drinks you serve at your engagement party should be delicious, varied, and accommodating of any dietary restrictions or preferences. Consider hiring a caterer to help with the menu planning and preparation, or opt for a DIY approach if you're comfortable in the kitchen. It's also a good idea to plan for non-alcoholic beverage options in addition to beer, wine, and cocktails.
Personalize the Décor
Your engagement party decorations can help set the mood for the event and create a memorable experience for the engaged couple and their guests. Consider incorporating elements of the couple's engagement theme or color scheme into the decor, such as flowers, balloons, or other decorations. You might also want to consider hiring a professional photographer or possibly set up a photo booth to capture special moments from the event.
Consider the Timing and Duration
It's crucial to think about the duration of the party. Engagement parties are typically shorter than weddings, but you'll still want to make sure you have enough time for guests to mingle, eat, and celebrate. A good rule of thumb is to plan for a party that lasts between two and four hours, depending on the type of event you're hosting. This will give guests enough time to enjoy the festivities without feeling rushed or overwhelmed. Be sure to communicate the start and end times clearly on the invitation so guests know what to expect and can plan accordingly.