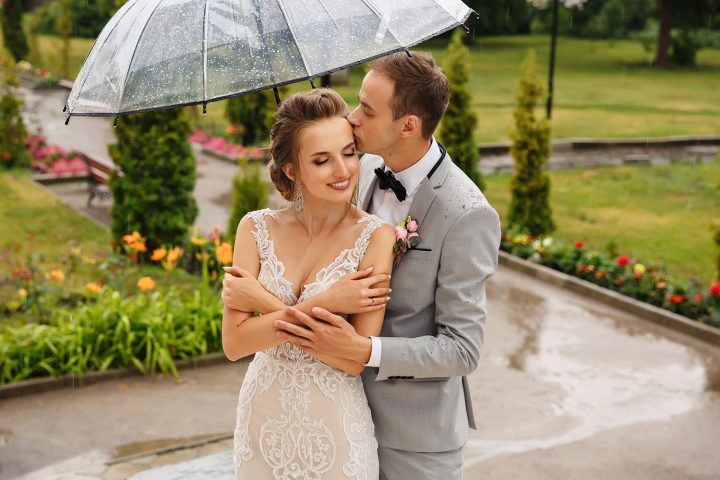 While you are on the wonderful journey of planning your dream wedding, you likely envision a day filled with joy, love, and picturesque moments. However, Mother Nature may have other plans, and a rainy day could be in store. But don't stress! Embracing the unexpected and turning it into something magical is crucial for handling a rainy wedding day.  
To handle the unexpected, it is important to have backup plans. We have put together a collection of our best creative rainy-day wedding solutions. These ideas will not only keep you dry but also infuse your loving celebration with charm and distinctiveness. So, let's welcome the raindrops and discover how they can enhance your special day, making it a cherished memory for a lifetime.
Consider Indoor Venues and Backup Plans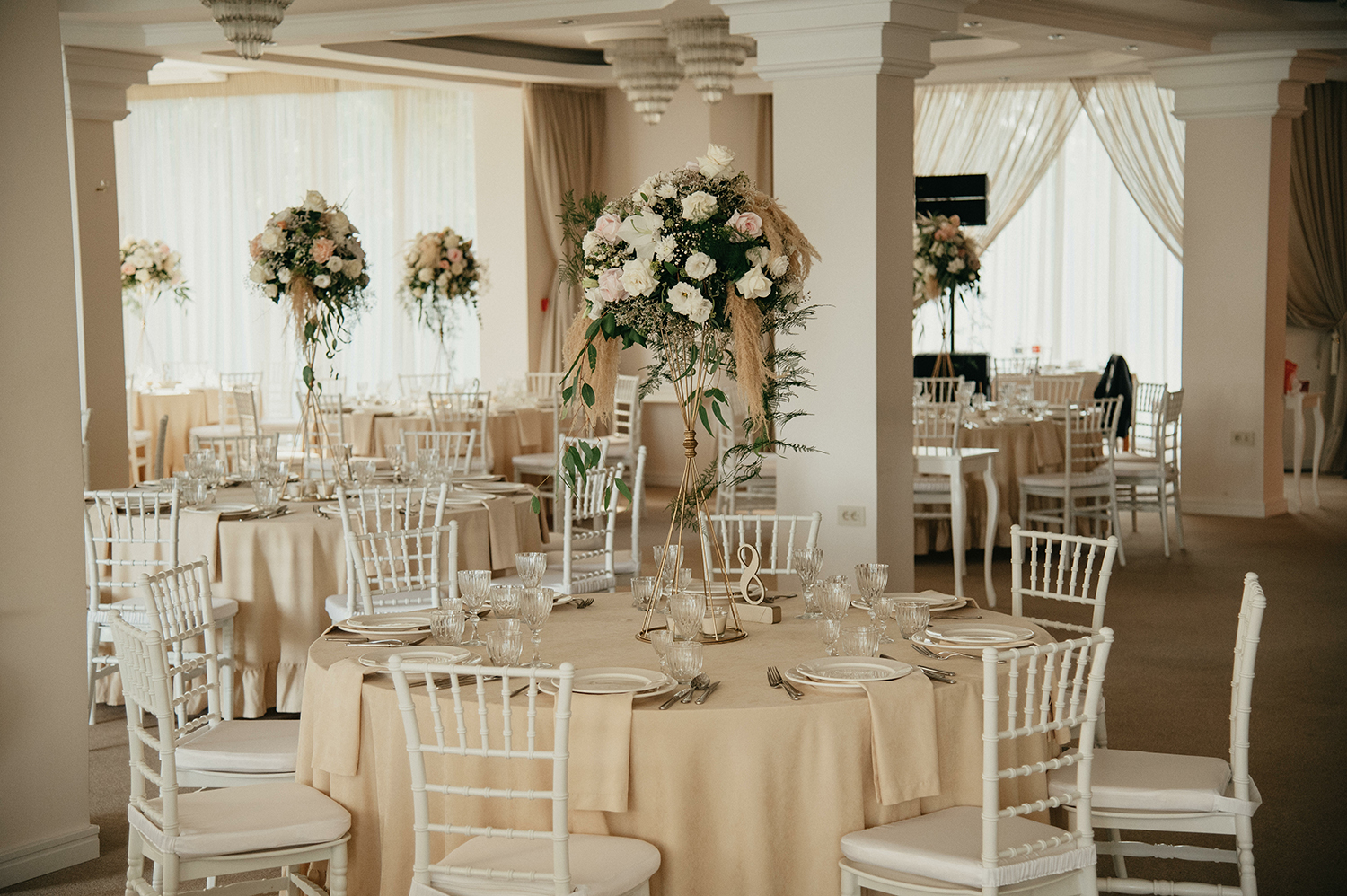 While you might have dreamed of exchanging vows under a clear blue sky, rainy weather is entirely unpredictable. It is always a wise move to have a backup plan in place, like having an indoor venue booked. Embrace the possibility of rain with open arms and choose an equally stunning indoor location. 
If you plan to have a reception after the ceremony, booking an indoor venue for the duration of the day is a great solution and backup plan. With a bit of planning, indoor venues can double as a space for your ceremony and your reception. From elegant ballrooms to rustic barns with character or even a historic mansion, there are plenty of captivating indoor options that will host your nuptials with style and grace. 
Have Rainy Day Wedding Accessories
Who said rainy days can't be fashionable? Instead of fretting over umbrellas ruining your wedding aesthetic, make them a delightful addition to your wardrobe! If the rain is more of a light sprinkle than a downpour, embrace the raindrops by providing your guests with chic and coordinating umbrellas. These will not only add a pop of color to the backdrop but also keep everyone dry with a touch of elegance. Your wedding photos can even take on a dreamy quality with the rain-kissed umbrellas.
If you are worried about your guests' shoes getting muddy, offer a touch of comfort and a dash of fun by providing rain boots or flip-flops – depending on the season. Not only will this thoughtful gesture keep shoes from getting ruined, but it will also set the tone for a relaxed and enjoyable celebration. If it is a bit chilly along with the rain, have cozy blankets on hand to create a warm and intimate atmosphere.
Create a Magical Tent for a Cozy Celebration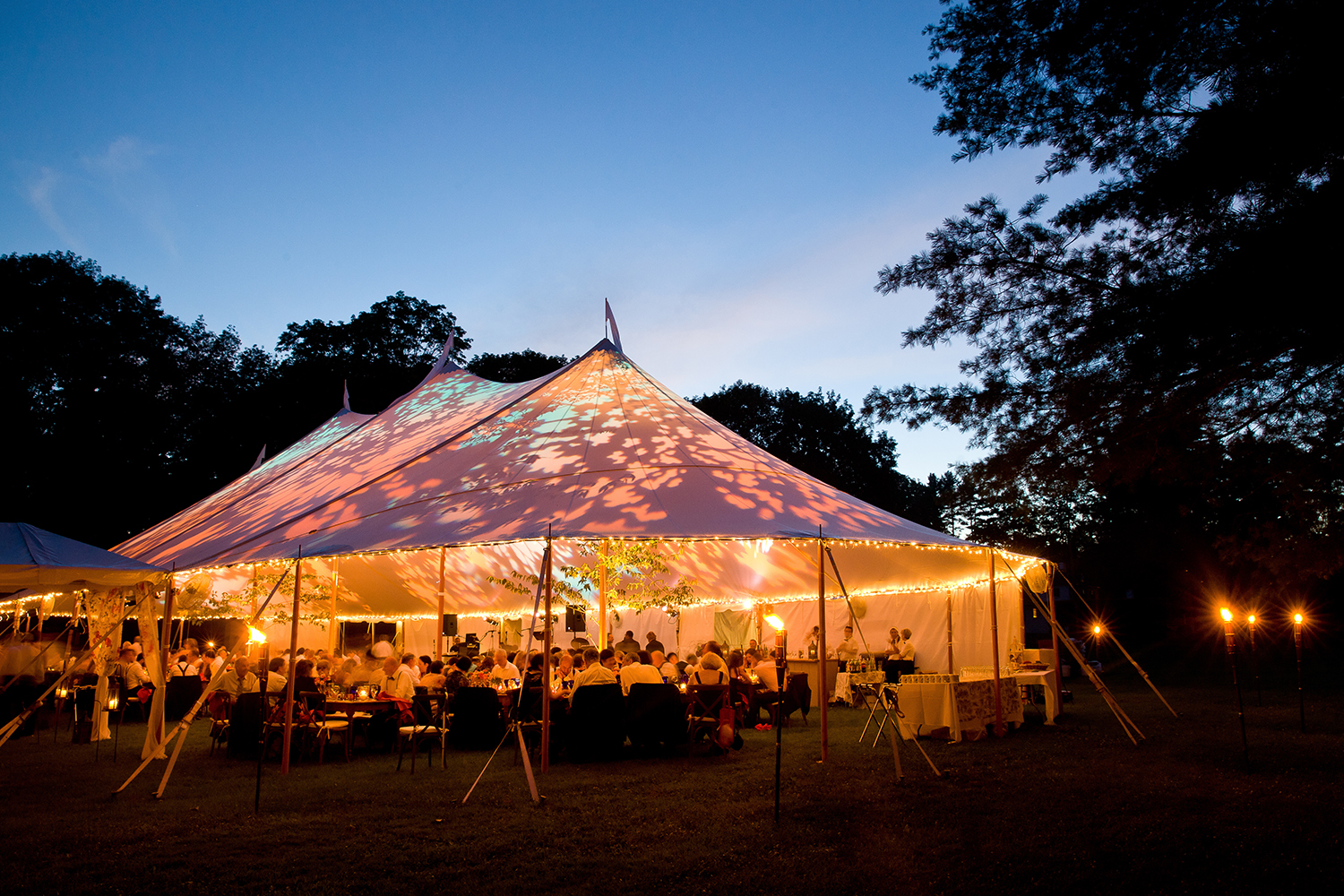 If the rain is coming down, but the idea of an outdoor wedding still holds a special place in your heart, don't worry—tents are here to save the day! Renting a spacious tent can be a great solution for an outdoor wedding on a rainy day. Tents can be transformed into captivating havens with the help of fairy lights, flowing drapery, and whimsical decorations. The decorated tent will add to the romantic ambiance and provide protection for you and your guests to enjoy the outdoor atmosphere without the worry of getting soaked.
Have a Picture-Perfect Indoor Photo Op
Rain or shine, cherish every moment with delightful indoor photo locations. Explore the beauty of your venue or nearby places with captivating backdrops, such as elegant staircases, charming libraries, or even a quaint greenhouse, making your photos nothing short of magical. Your wedding album will be filled with enchanting memories captured amidst romantic indoor settings.
Plan Refreshing Rainy Day Cocktails
Celebrate the day with delightful and thematic rainy-day cocktails. Toast to your love with fun signature cocktails like "Raindrop Delight" or "Cloudy Bliss." These creative little additions will make every sip a memorable part of your unique wedding experience. These signature cocktails will add an extra touch of imagination to your reception, leaving your guests with fond memories of all the little details you've thought out for the experience. 
Have Rainy Day Wedding Favors 
Show your gratitude to your guests with thoughtful rainy-day wedding favors. Customized umbrellas, monogrammed towels, or cute mini bottles of hot cocoa will make your guests feel appreciated and cared for, rain or shine! These little tokens of appreciation will leave a lasting impression and serve as a sweet reminder of your love-filled celebration.
Embrace Every Raindrop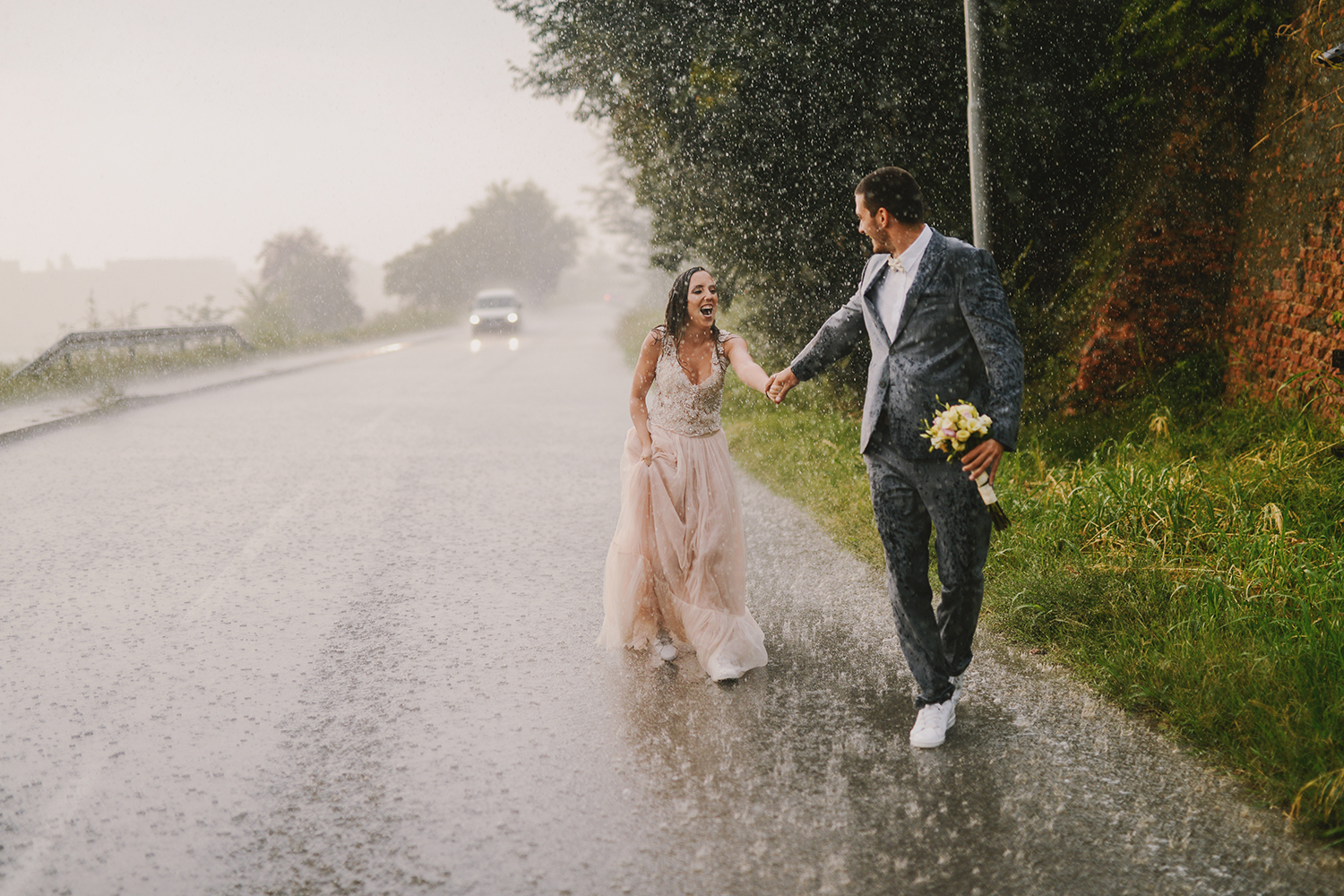 In the end, the most crucial solution to any rainy wedding day is to embrace the romance in every raindrop. Rain can bring unexpected moments of magic and intimacy, resulting in breathtakingly beautiful memories that are uniquely yours. So, don't let a little rain deter you from creating the wedding of your dreams. Embrace the weather, celebrate love, and let your creativity shine through on this special day. With these creative rainy-day wedding solutions, you will discover that love indeed conquers all—especially a little bit of rain!