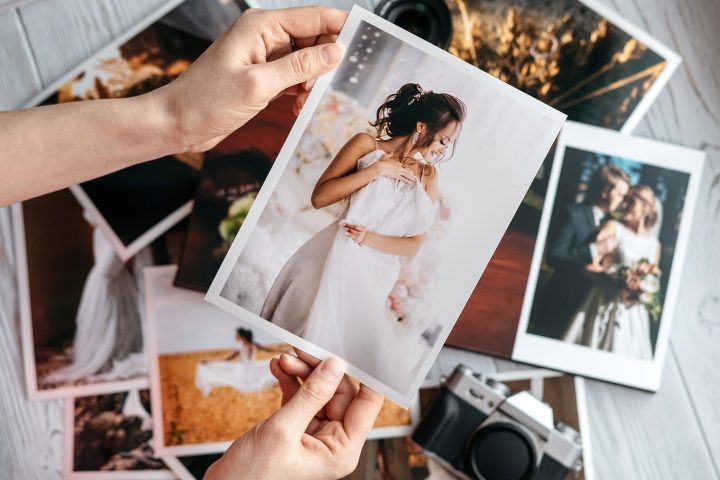 As you work on planning your dream wedding, you will eventually reach a point where you start looking for a wedding photographer. In addition to finding the right photographer to capture your special day, it is also essential to put some thought into the must-have shots.
Your wedding photos will serve as cherished memories that you and your partner will treasure for a lifetime. To ensure you don't miss a single precious moment, we have compiled a list of must-have wedding photos and shots that every engaged couple should consider.
As you plan your wedding, remember that open communication with your photographer is key. Share your specific preferences and any unique moments you want to capture. Allow your photographer some creative freedom to snap candid and unexpected shots that will truly make your wedding album one-of-a-kind.
Getting Ready Shots
Before the ceremony begins, there is a flurry of excitement as you and your loved ones prepare for the big moment. Make sure your photographer captures these moments: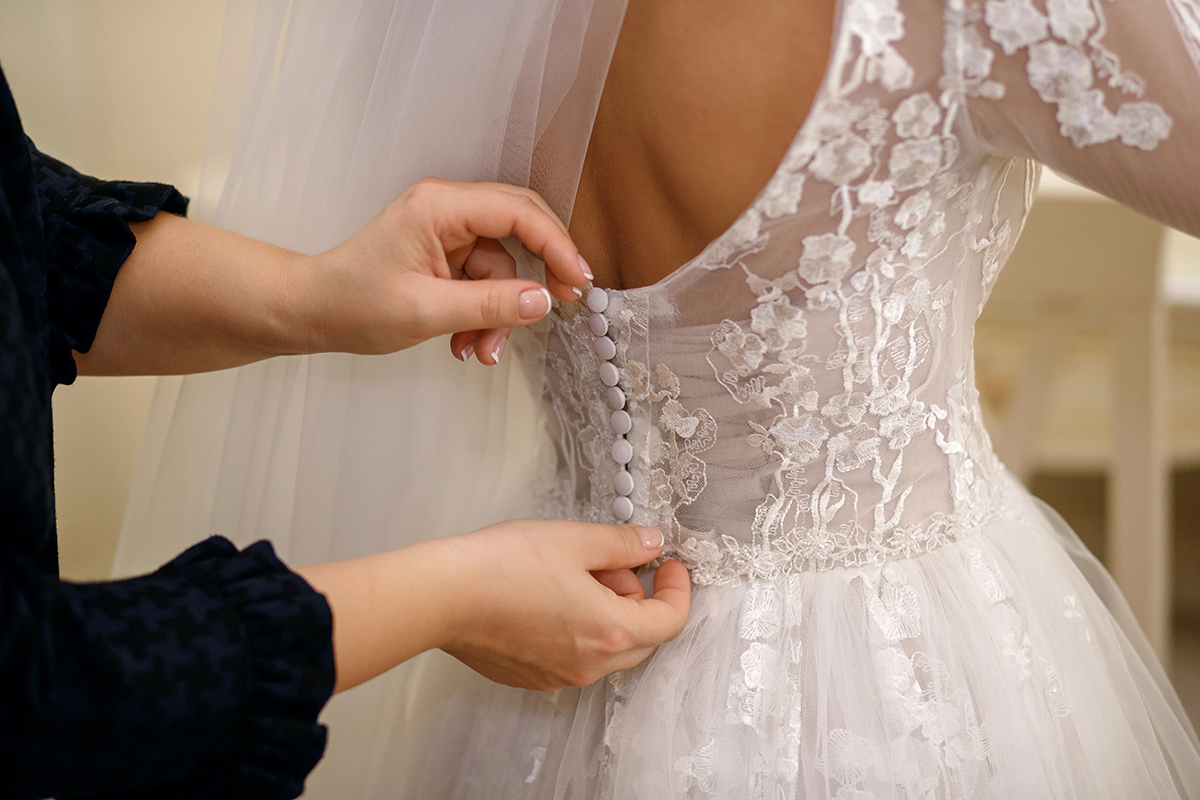 Candid shots of you and your wedding party getting ready.

The wedding party sharing pre-ceremony laughs and excitement.

Close-up shots of your wedding rings, shoes, and other accessories.
Ceremony Shots
The ceremony is the heart of your wedding day, and these shots are essential:
The exchange of vows and rings, capturing the raw emotions on your faces.

Wide shots of the ceremony venue, showcasing its beauty.

Guests' reactions during key moments.

That dreamlike first kiss as a married couple.

The signing of the marriage certificate, sealing your commitment.
Family and Group Photos
Your wedding day is an opportunity to bring together loved ones, and these photos will be treasured by all:
Family portraits with both sets of parents.

Sibling and grandparent shots.

Wedding party photos with bridesmaids, groomsmen, flower girls, and ring bearers.

Any special groupings you and your partner desire.
Couple Portraits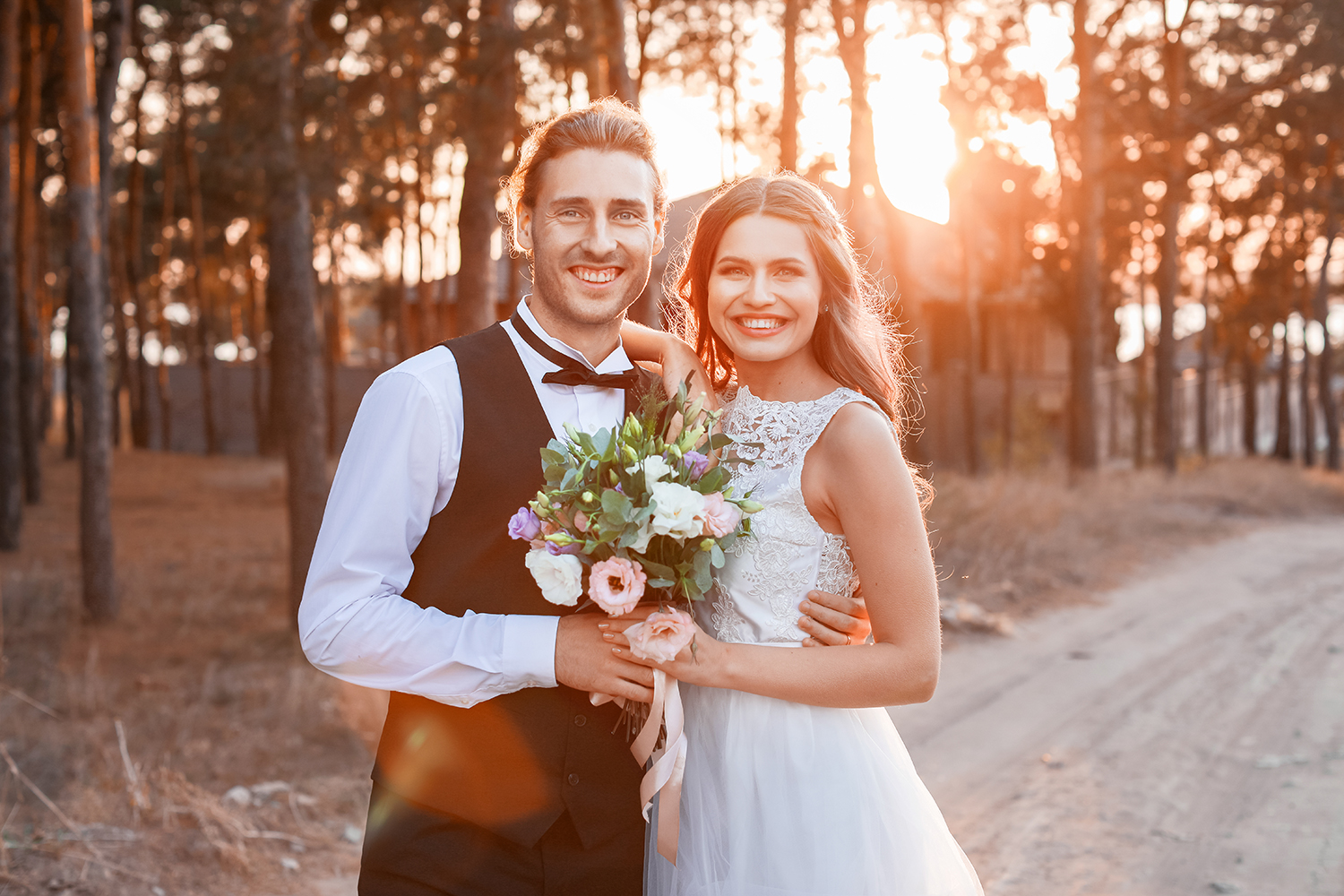 Of course, you will want a variety of photos taken with your spouse. Every love story is unique, so feel free to add personal touches to your portraits. Your photographer could capture your portraits in these ways:
Romantic and candid shots of you both, showcasing your wedding attire.

Photos that emphasize your bouquet and the love between you.

Scenic shots in various locations in the venue.

Creative shots reflecting your personalities.
Reception Details
The reception is where the celebration truly kicks off, so make sure to document these elements:
Detailed shots of the reception decor, including centerpieces, table settings, and lighting.

Photos of the wedding cake, dessert table, and catering.

The magical moment of your entrance into the reception as a married couple.
Toasts and Speeches
Heartfelt words from loved ones will be remembered for a lifetime and deserve to be captured:
Candid reactions of you and your guests during toasts.

Close-ups of the person giving the speech.

The unforgettable moment when you clink glasses.
First Dance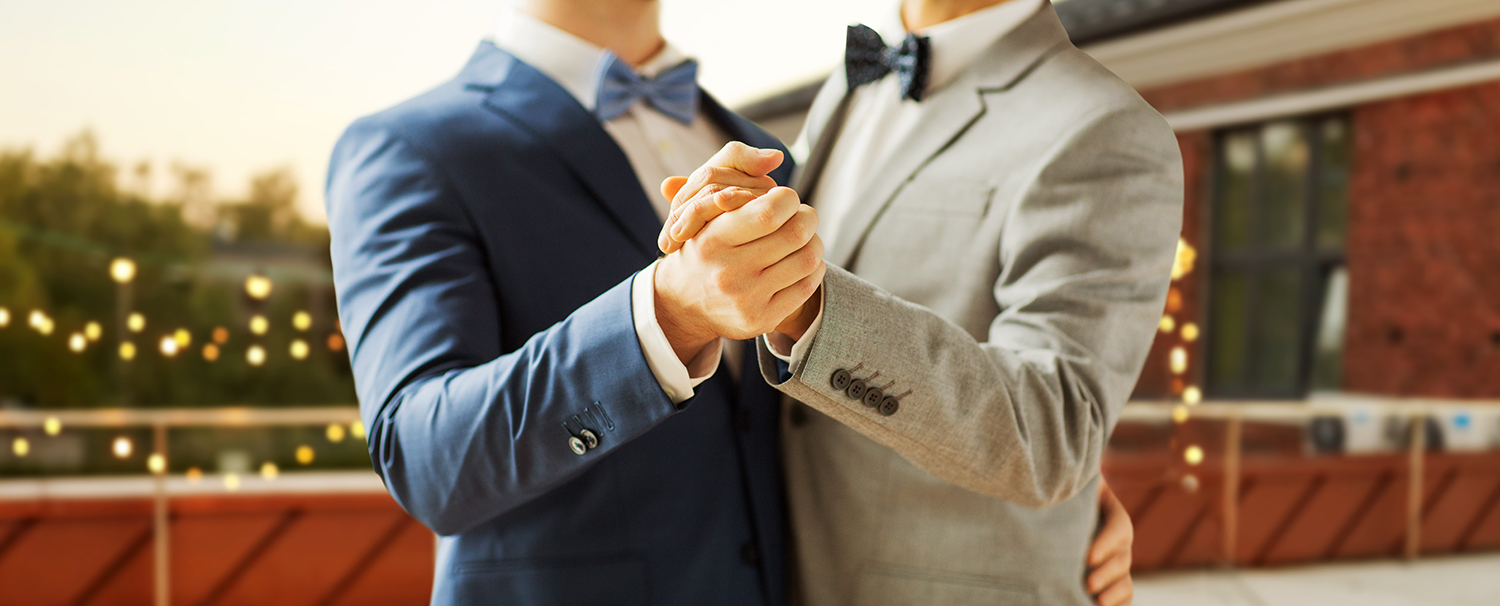 Your first dance together as a married couple is a moment to remember:
Photos capturing the emotions and expressions during your dance.

Shots of your guests watching and participating in the dance.
Candid Moments
Some of the most memorable shots happen when no one is posing:
Guests laughing, dancing, and enjoying themselves.

Emotional reactions throughout the day.

Children playing or interacting with you and your partner.

You and your partner sharing heartfelt moments. 
Bouquet Toss and Garter Removal
These fun traditions can make for great photo opportunities:
Shots of you tossing the bouquet.

Your partner's playful removal of the garter.

The moment when the bouquet and garter find new owners.
Cake Cutting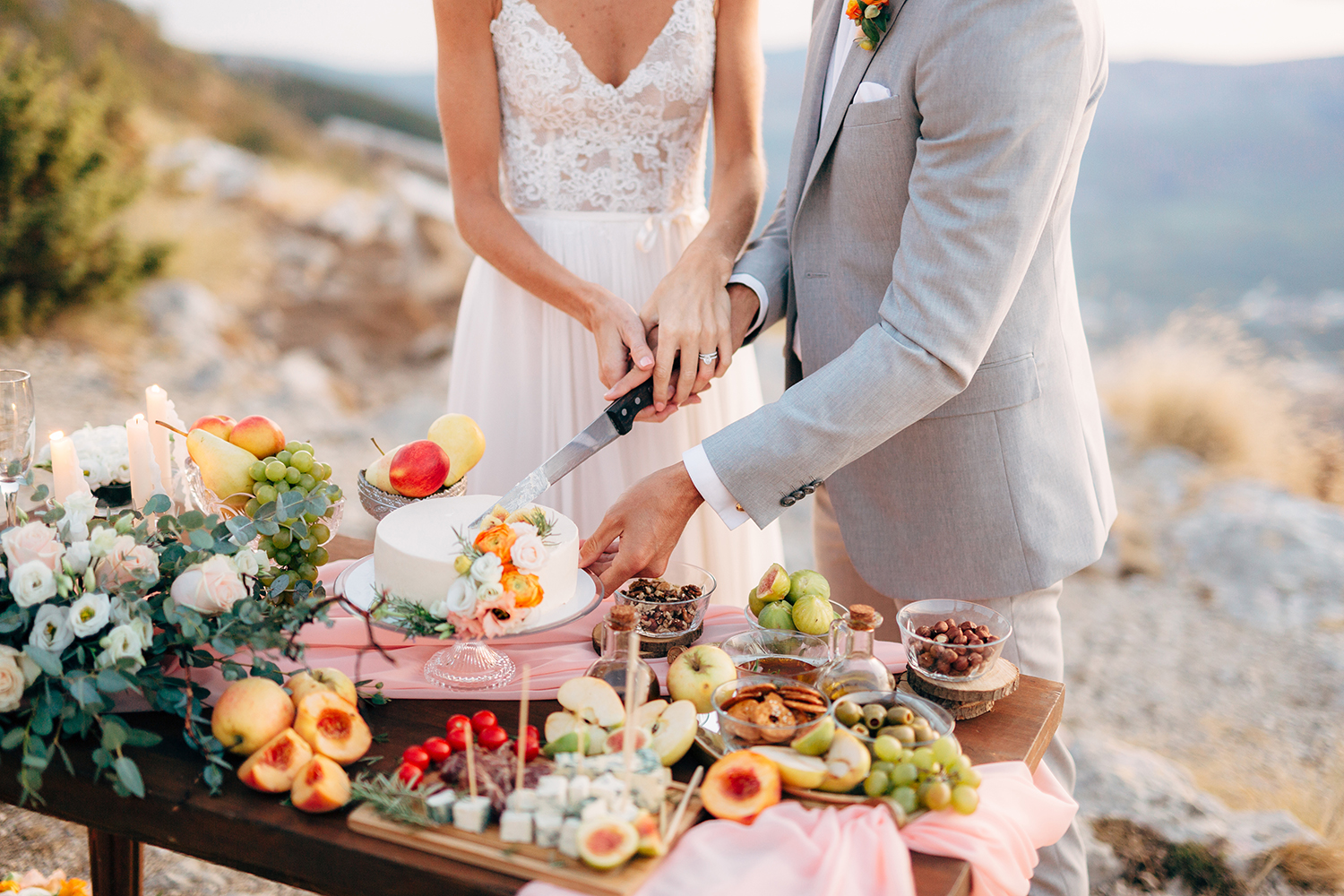 The cake-cutting ceremony is a sweet tradition:
You both cutting the wedding cake together.

Playful moments involving cake smashing.

Guests enjoying delicious dessert.
Dance Floor
The dance floor is the place where your party really takes off:
Fun and energetic shots of your guests dancing the night away.

Shots of you and your partner dancing with different loved ones.

Special dance moments like a father-daughter dance or mother-son dance.
Departure Shots
As your wedding day comes to a close, these shots mark the beginning of your married life:
Photos of you leaving the venue or reception, symbolizing the start of your new journey.

Your guests waving goodbye and showering you with love.

Creative exit shots, such as with sparklers or confetti, adding a touch of magic.
Venue Shots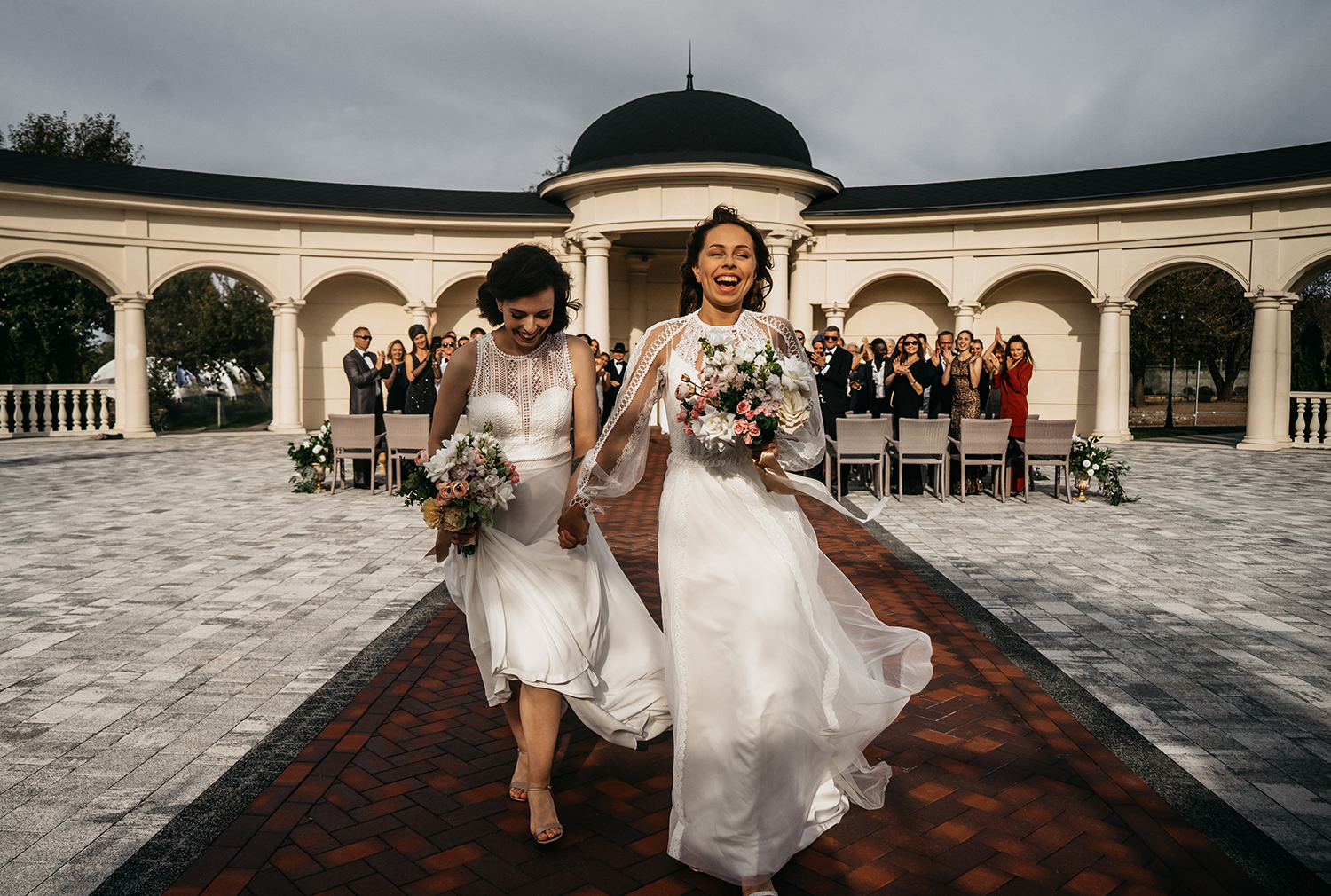 One of the reasons why picking a venue can be so important is because it will be the backdrop in all of your wedding photos. Venue shots are a great opportunity to show off the gorgeous aesthetics of your wedding location. Don't forget to capture the beauty of your chosen venue:
Exterior and interior shots of the wedding venue.

Wide-angle shots showcasing the setting's grandeur.

Sunset or nighttime shots highlighting the venue's unique atmosphere.