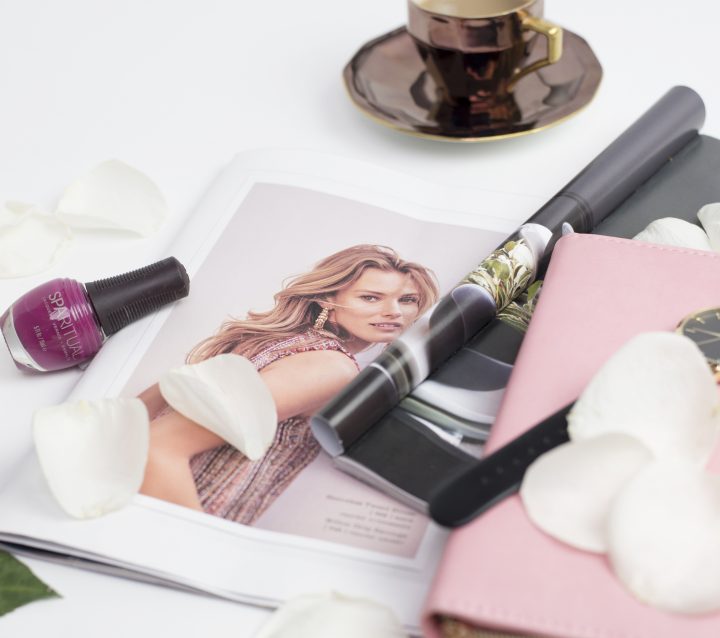 From fashion and beauty tips, to the latest dreaded diet that you'll never actually follow, celebrities give us a ton of reasons to swoon over their rich and famous lifestyles. Unfortunately when it comes to luck in love, Hollywood's divorce rate is higher than Sofia Vergara's wedding cake.
Celebrities aren't often known for things like commitment, loyalty, and growing old together (or growing old at all). Some unions expire sooner than a gallon of organic milk (we're looking at you KKW and Britney). While celeb breakups are always big news, we never want to see these names in the headlines about splitting:
John Krasinski and Emily Blunt
When they're not collaborating on this month's highly anticipated post-apocalyptic thriller, these two are busy basking in each others awesomeness and showering one other in mildly sickening, majorly adorable admiration. Not only does John Krasinski go all Fanboy, over The Devil Wears Prada (let's be real, who doesn't), the actor admits that the first time he heard his wife sing, he "immediately started weeping." And now we're crying too. JUST. STOP. ALREADY.
The parents of two daughters, Hazel and Violet have basically defied gravity by placing their marriage before Hollywood and fame. How, you ask? The couple literally doesn't talk about their celebrity status. We thought we loved Jim and Pam, but honestly, John and Emily seem to be the perfect pair.
Dax Shepard and Kristen Bell
Dax Shepard and Kristen Bell have been serving up #MarriageGoals since their 2013 wedding which cost the mega-famous couple a whopping $142. While many Hollywood couples present their marriages as easy, perfect and without complaints, Dax and Kristen are not about that life.
When they're not blessing the rains down in Africa, they are dropping truth bombs about their marriage, conflict resolution and what keeps their sweet chemistry alive. And if you haven't already, you should listen to Dax's interview with her on his podcast Armchair Expert.
Victoria and David Beckham
Before William + Kate or Harry + Meghan, Britain gave us Posh + Becks! Fortunately for the stylish Spice Girl, her shoe selection did not stop him from falling hard when they first met more than 20 year ago. Though they'd both already found fame, it turns out that they grew up just 15 minutes away from one another (destiny). She has become a pop star turned fashion icon and he has become a household name in football (erm, soccer), but these two have managed to stay strong–and both have totally mastered that steely model look.
Neil Patrick Harris and David Burtka
If you have never seen their elaborate family Halloween costumes, we'll give you a second to google. Great. Now that you're back, you've seen for yourself how much fun this couple likes to have!  
These two have been together since 2004 and once gay marriage was legalized, they revealed that they had, in fact, been engaged for five years and were waiting for the announcement to make it publicly official. BRB; gotta go die of cuteness overload.
Now, the fun-loving parents of 7-year-old-twins, Harper Grace and Gideon Scott, are committed to being the cool dads, but something tells us they won't have to try too hard.
Blake Lively and Ryan Reynolds
You didn't think we'd miss the King and Queen of Trolling, did you?! These two have developed quite the reputation for poking fun at each other on social media and, honestly, we can't get enough. When a publication recently said the two were headed for a split, Ryan tweeted, "I wish. I could really use some 'me time.'" We already knew Van Wilder was funny, but Blake's got jokes too. She replied to a recent quip with, "Ever since Ashley Madison closed I've been so lonely." Savage.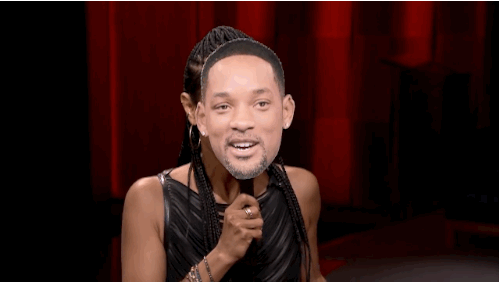 Will and Jada Pinkett Smith
Will and Jada Pinkett Smith have been serving up wit for nearly a year until Jada finally agreed to date. Pause while we all swoon over the days when dudes actually had patience.
Twenty years in, the couple is still known for their hustle, but seem to have that work/life balance grind all figured out. Who else thinks there should be an Academy Award for that? The pair have also produced two of young hollywood's elite, Willow (who whips her hair back and forth) and Jaden (aka Karate Kid). And while Will may have learned that sometimes parents just do understand, when it comes to marriage Will and Jada have a reputation of being… progressive. In a 2005 interview, Will alluded to their open marriage, sharing that married couples have to find "what works for you." This is a judgement-free zone. We say you do you, boo.
Goldie Hawn and Kurt Russell
OK, OK. We know they're not married, but this OG couple exemplifies what strong unions are about. They've been together 35+ years and in Hollywood, that's no small feat. We love that Goldie's kids know Kurt as "Dad" even though he's not their biological father. Also, if you follow Kate Hudson on Instagram, you've seen some of their seriously cute family moments, including a choreographed Dance Wars challenge.
Did we leave your favorite celeb couple out? Tell us about it in the comments below!