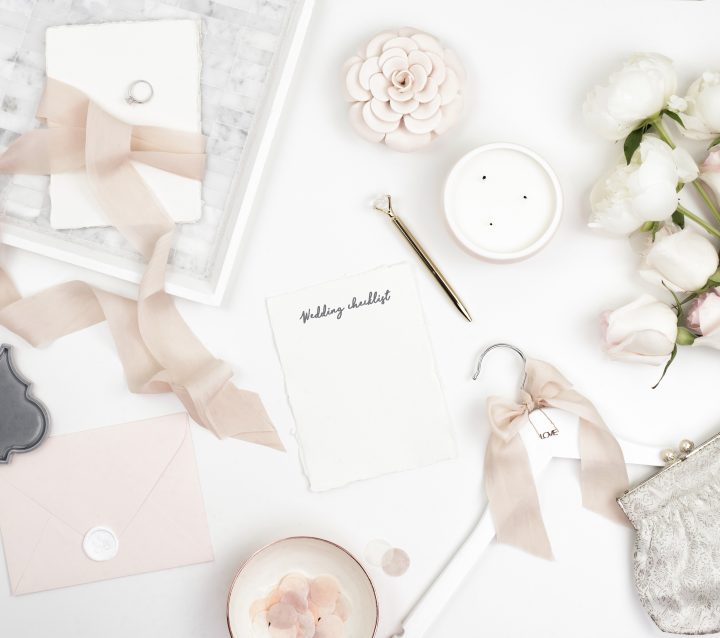 Between the magic of the proposal and the moment you say "I do", there is a lot of planning, preparation and of course, stress. It can be easy to feel overwhelmed and go a little overboard making sure every detail is perfect.
There is nothing wrong with wanting your big day to be everything you dreamed of and more. But, before you start pulling your hair out going back and forth over centerpieces, pour yourself a glass of wine and read our list of the top things every bride should know before diving into the wedding planning process.
Stop Comparing
Tools like Pinterest are a great jumping off point for some cute ideas and to decide on the general direction you'd like to go with your wedding. But, when you start obsessing over venues out of your budget or spending hours looking at DIY projects when your artistic ability didn't make it past second grade, it can get counterproductive.
Don't compare your wedding to those you see on social media. This day is about you and your partner, and your wedding should be a reflection of that.
Everyone will give you advice (you don't have to listen)
If the idea of all eyes on you during a first dance is terrifying, you don't have to do it. If you and your fiancé are uncomfortable with certain traditions/ want to start some new ones of your own, you are free to do whatever makes you happiest. It's your day!
Everyone that wants to will put their two cents in about your choices, but what's right for your second cousin twice removed is not necessarily what's right for you.
Stay organized
Over the next few months, you will have a lot to keep track of. It's best to get a binder to dedicate all of your wedding plans to so they stay in one place. Making an email specific for the wedding is also a helpful tip, and planning out a tentative schedule helps you meet deadlines and determine your top priorities (cake tasting).
Changing your name
Now that you have the ring, it's time to discuss how you want to go about changing your name. The sooner this becomes a priority, the less of a headache it will be later on. Whether it's taking his last name, hyphenating, or one of the many other options you can choose from, HitchSwitch is the simplest solution for changing your name, without all of the hassle.
Vendors know vendors
Your photographer can recommend which flowers pop the most in pictures, and your venue will know what kind of music sounds the best in their space. Your vendors do this professionally every day, and when you find someone you like it can be super helpful to see if they have any recommendations for other businesses to work with.  
Not everyone can have a plus-one
Brides try diligently to make everyone happy. There are certain cases (if the couple is living together/engaged or if someone is travelling across the country for your wedding), where your guests should be treated to a plus-one.
But, it's usually not in anyone's budget to include a plus-one for all your friends, and that's something they will have to understand. If someone approaches you about why they were not given a plus-one, just politely explain that you are sorry, but it was not in the budget.
Keep track of your budget
If you are hiring a wedding planner, they will keep a budget for you, but it's smart to do this yourself as well.
Inevitably, you will fall in love with the lace and gold invitations that you didn't initially budget for. If they suddenly become a make or break item for your wedding, it's good to be aware of where you can cut back a little in order to make up for the extra spent.