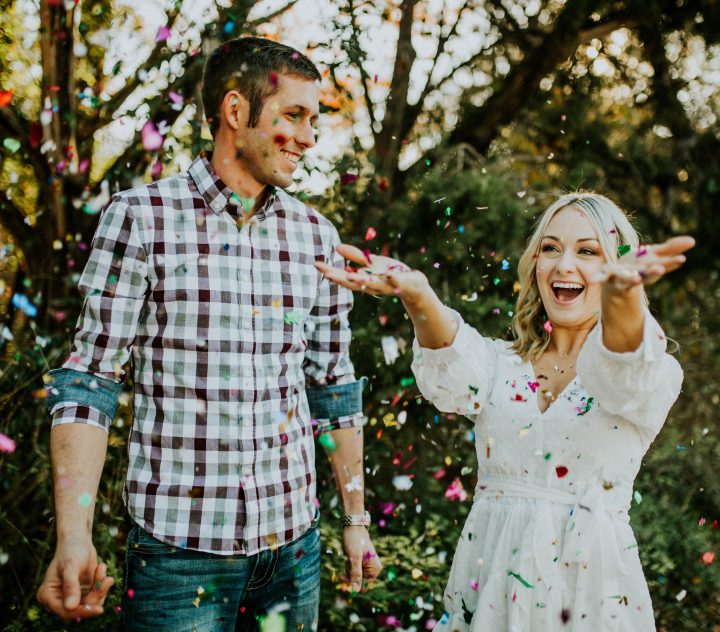 How did you meet?
Danny and I actually met online. It's silly to think back on now. I had just moved from California and Danny just moved back to his Hometown Wimberley, TX. We were both at the time NOT looking for anything serious and 5+ years later we're married. He was very persistent when we were started texted one another. I was caught off guard by his wanting to be a gentleman and get to know me. His last name is Happley so it only seemed appropriate to give this fairytale Prince a chance.

First or favorite date?
Our first date was funny. He asked me what I wanted to eat and I randomly tossed out the idea of Fish Tacos and beer. Danny said he knew the best place in town and told me to meet him after work there. It was Lavaca Street Bar in Austin, TX. I showed up in rain boots and a scarf even though it was like 85 degrees outside. It had been raining earlier that day and of course, typical Austin forecast changed in two seconds leaving me with no option but to wear that. So naturally, I showed up nervous and slightly sticky from the humidity. We instantly kicked it off. I don't think we stopped laughing, smiling, or even talking that night. Our topics were wide range and some deep which looking back was a bit unique for a first date. As we walked out he put his arm around me and it didn't feel uncomfortable at all. It was when he kissed me and ran away leaving me hanging that I thought hmm that's how it's going to be huh?
I don't necessarily have a favorite date. With Danny, all of our experiences were pretty much firsts for either myself or him. I was learning about a new State and trying to build my career. He was raising his daughter and building his. So as our relationship bounced along we did things together. It was never about needing a truly expensive date or having to do something lavish. It was about having fun together. We went paddleboarding, fishing, he introduced me to Sushi, locally vacationed, he introduced me to his daughter, attended rodeos, went to theme parks, bar hopped, and tubed down the Blanco River all in the first 6 months we dated. The second week we were officially dating was Valentine's Day and he surprised me. He showed up at work with a card, sushi, and a dozen cupcakes. SOLD right? I was smitten by him just by his wanting to love and care for me.

How did he propose?
Danny had actually been out of town on a medical mission trip in Guatemala but before he left he mentioned keeping the Sunday he got home open. I just thought he wanted to spend time together with myself and Madi, his daughter. That morning we put plans together to go to the drive-through zoo and play with the animals. I thought that was good enough. Then we randomly stopped by a nail salon- his idea and on the way home, he mentioned that we had plans. I assumed it was dinner plans in a place that we had never been to before. Danny wouldn't budge when I kept pushing him. That car ride seemed LONG. When we arrived at this gated home I never had been too I was a bit confused until I saw the helicopter! I still was too caught up in the moment to even think this whole day was set up for a proposal. I thought the helicopter ride WAS the surprise. Should have been a sign when the man helping strap me in told me that I needed to talk very close to the mic in order to be heard on the trip. We floated through the sky for a while before we hovered over Montesino Ranch, our wedding venue, that's where he proposed! The little sneak had actually secured our venue and wedding date weeks prior to our helicopter ride. I guess it's a good thing I said yes! He couldn't even hear me say yes the first few times I said it because I hadn't listened and wasn't saying it close enough to the mic. The whole thing is on video. We landed after a while (and lots of motion sickness on my part looking down at my sparkling finger) and had champagne chilled waiting for us. The best part was that we got to share the experience with our daughter. I love looking at photos from this day because I can feel the excitement and butterflies all over again.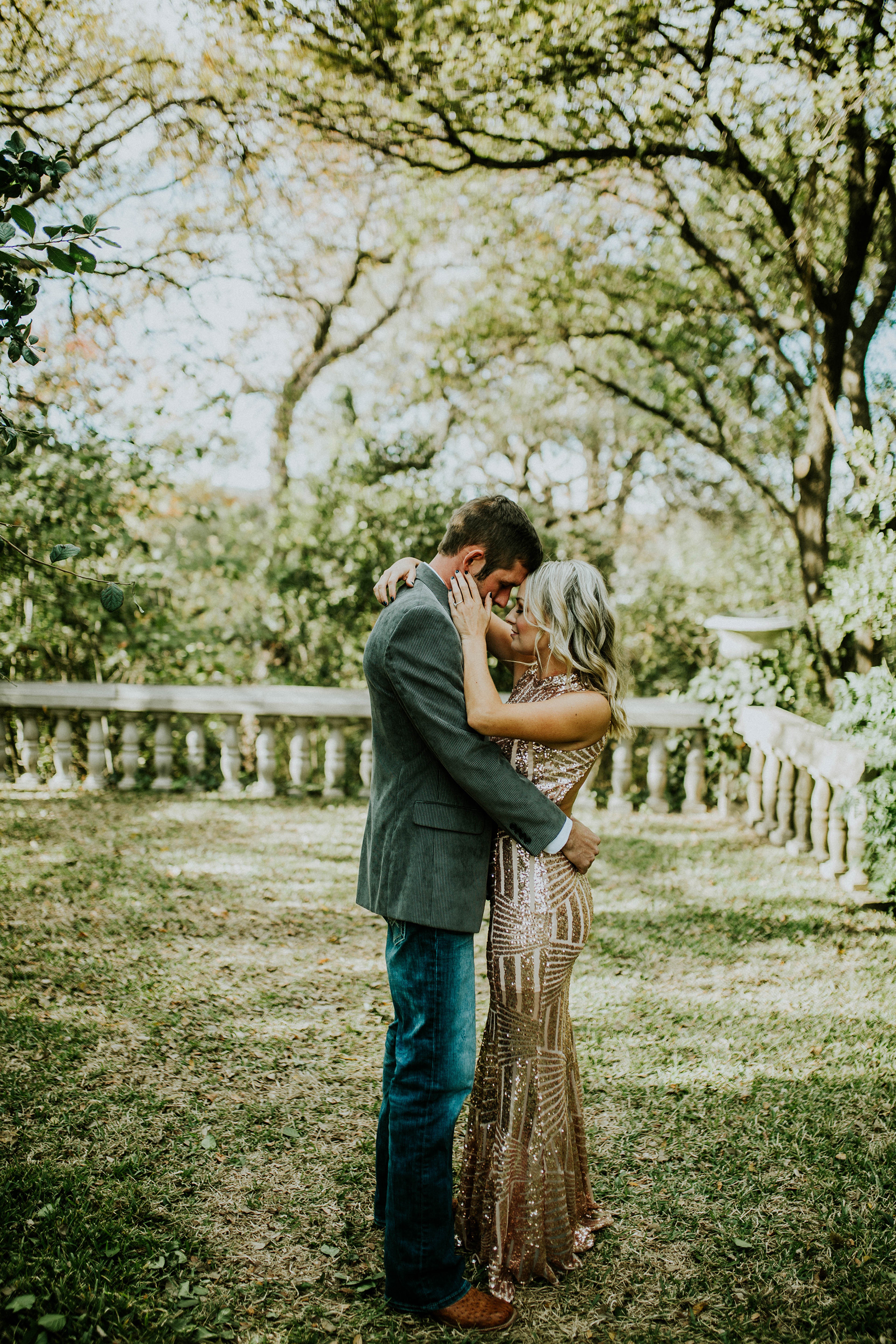 Most difficult part of wedding planning process?
There were three very challenging things for me. One was wedding planning without my Mom and all my bridesmaids in the same state. Danny and I styled and made most of our wedding so it was difficult without close ones to help at times. Two we also live in a very small town so rehearsal dinner was a challenge finding a place to host it with our guest count. Ultimately we just held it on our property and it was beautiful. Three playing tango with the wedding. I honestly could care less if it rained out our day because I was getting married regardless and I can't control the weather, but I felt bad for those who had traveled distances to be there to enjoy a muddy rainy day on our behalf. It RAINED and FLOODED the day of our wedding. We had to implement Plan B, but when it came time for things to begin the Rain halted. I like to think it's a sign and that all those sayings about rain being good luck on your wedding day were true.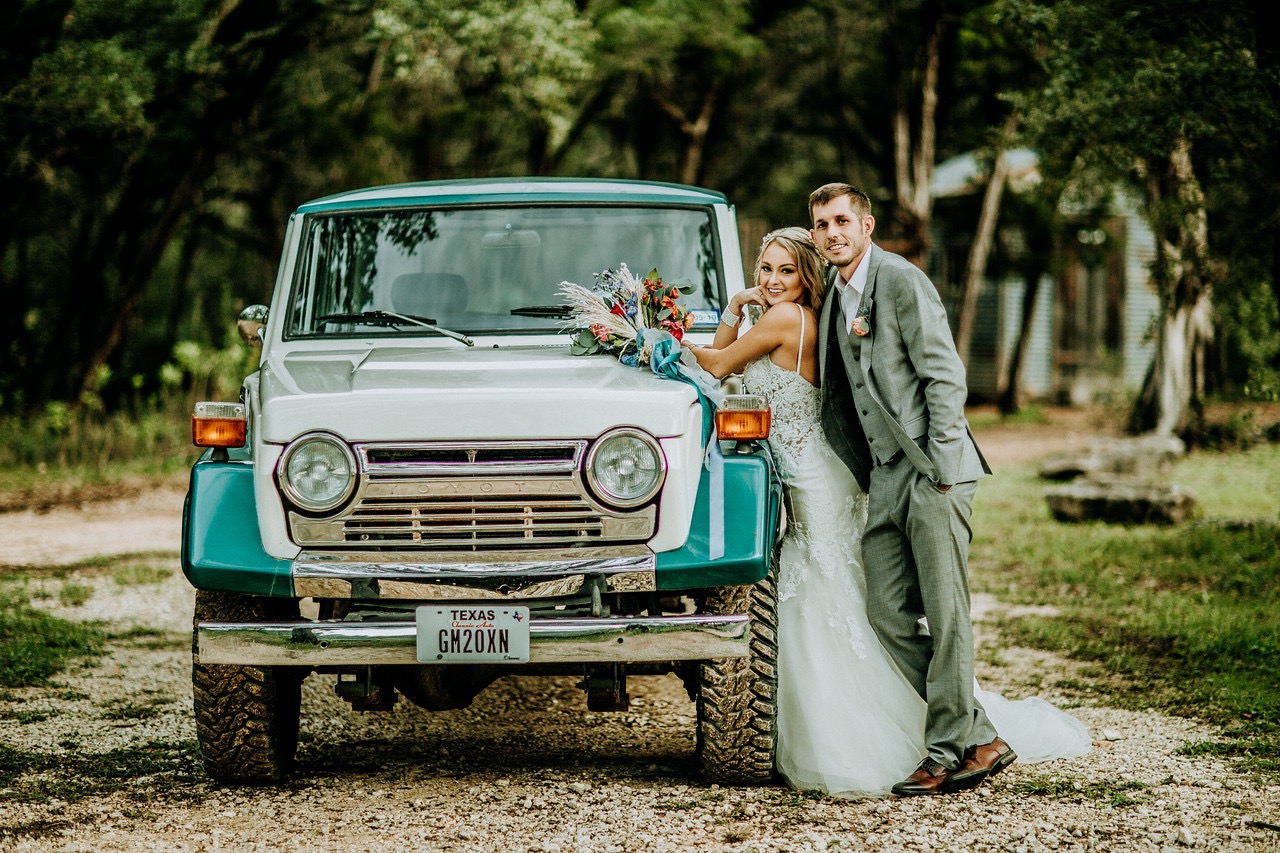 How did you decide on a wedding venue?
Father's Day the year before Danny wanted to spend time by the River. Montesino offers cute lodging on their Ranch with River access. The very first night we went and watched the sunset from the pavillion area and the view sold us. We both knew that ultimately when we married it would be there. I just didn't know he would actually secure a date before I said yes!
What's your favorite memory from wedding day?
You gain advice from married people in your life prior to your wedding about what they found to be important or helpful the day of. My brother and sister in law said the best thing they ever did on their wedding day was take 15 minutes after the ceremony to themselves. So after our ceremony was over we hopped into our Landcruiser with our photographer and drove off for a bit. We had popped a bottle of champagne and just absorbed the moment together. It was the calm after the storm and the first time that day that I took a deep breath. It set up the rest of the wedding for me and gave us those few precious moments together without distraction. When we entered the reception I also enjoyed looking at all of our guests over the twinkling lights. I loved to see that they all came to support and love us on our big day. That's kind of a big deal.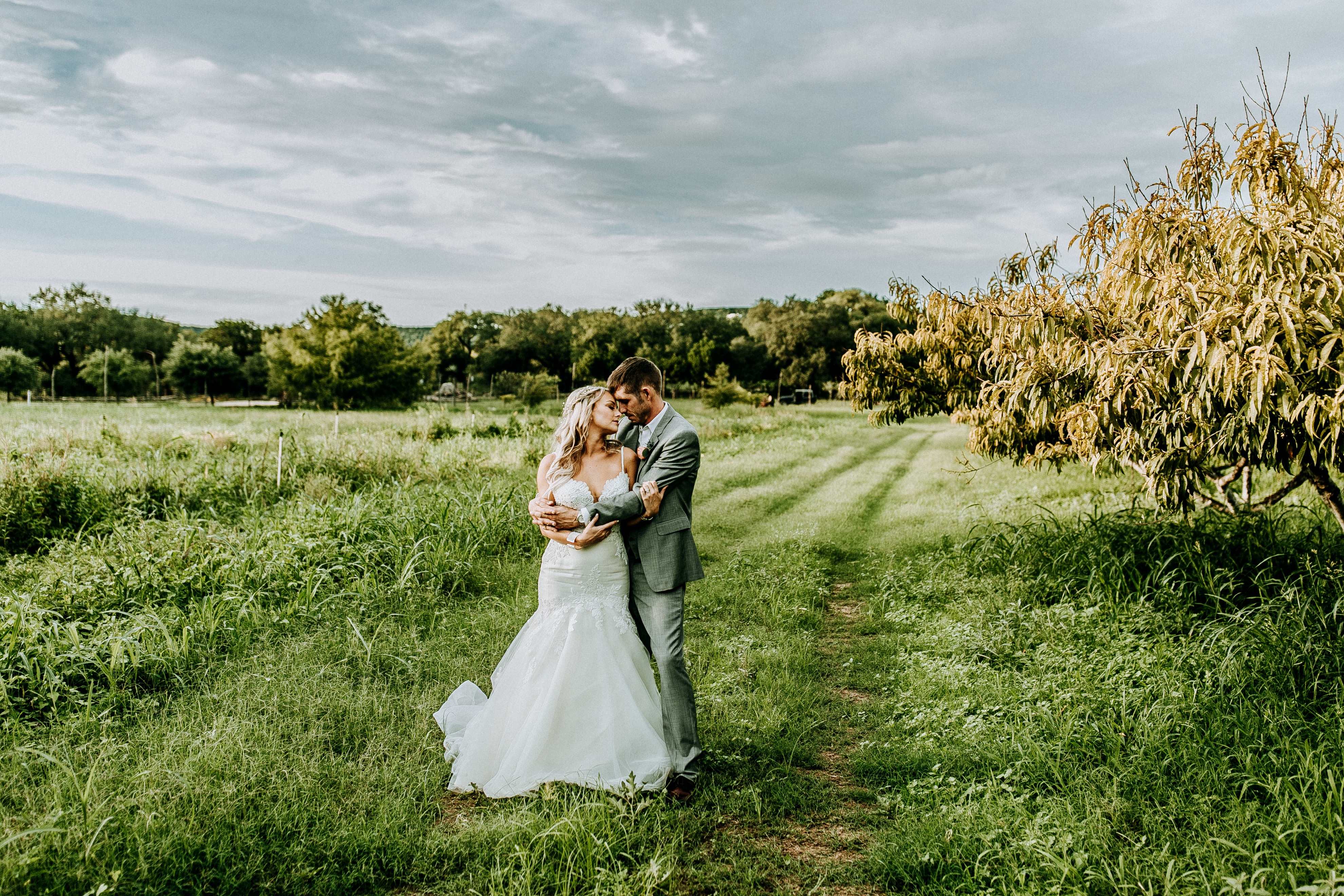 How did HitchSwitch make your post-wedding name change process easier?
It has made it SO easy! I wasn't sure really where to begin before. I, of course, looked on Pinterest and scrolled through online make easy situations but it was still confusing figuring out where to start. I also didn't realize how many things actually involve your name and changing your name. We live pretty far away from local offices involved with name change scenarios, without HitchSwitch I probably would have started in the wrong place and wasted a lot of time bouncing between offices and driving for no reason. I greatly appreciate this service. I've already suggested it to some girlfriends who have recently gotten married or are about to get married! Thank you.