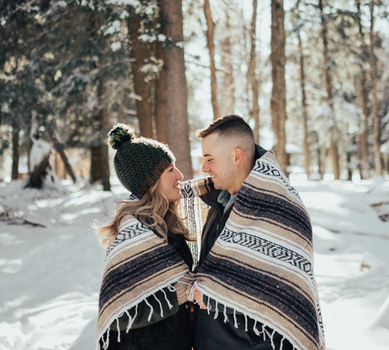 How did you meet?
We actually were first introduced to each other back in 2006 through a mutual friend. We had run into each other throughout the years, but we were always off in different directions. Anthony then made the first move, by sending a FB message in 2015 to ask how I had been. We had met up one weekend out at a local bar, went on a date the following day and we knew it was meant to be! He claims he had a crush on me for 4 years before finally making an attempt to reach out to me, and it's safe to say I'm SO happy he did!!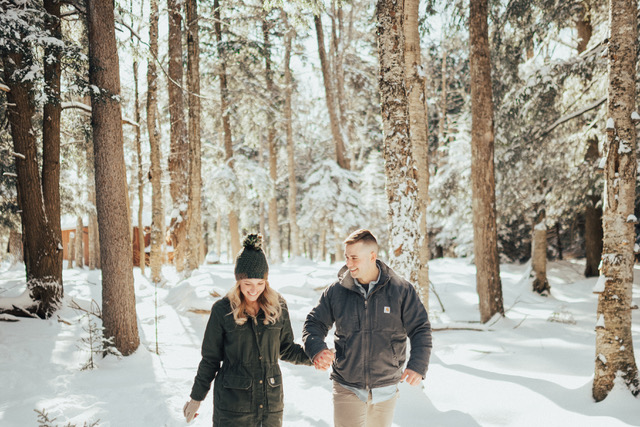 First or favorite date?
I would have to say my favorite date is when we went in our first hike together followed by dinner in Old Forge, NY! It's where we both realized our love for the outdoors/ that little town was a big thing we had in common. It was also such a laid back "date", that it was a day of just truly being ourselves and getting to know each other!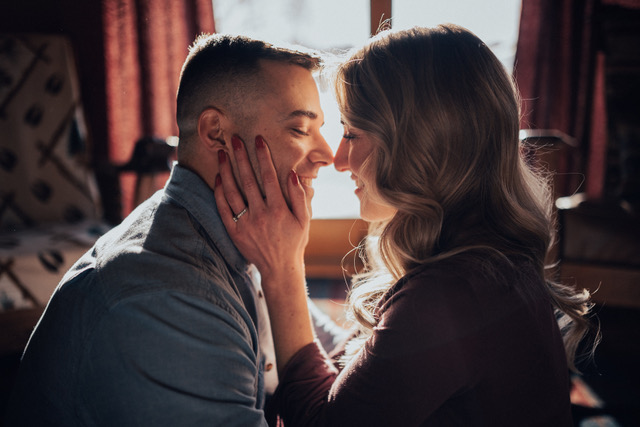 How did he propose?
Grab your popcorn… this is a story… haha! When Anthony and I first got together, he was stationed in Ray Brook, NY, a tiny little town in Lake Placid where he was working as a State Trooper at the time. A month before we got engaged, he was stationed closer to home and with hopes of buying a house we both moved into my parents' house to save money. It was Valentine's Day, which was also our one year dating anniversary and we had the house to ourselves because my parents were staying overnight elsewhere to have their own evening together. After a very long day of work for both of us, we decided to have a relaxing night in with wine and pizza. We go to exchange gifts and I give him mine first. Next is my turn and he tells me that he didn't have time to get anything (which is why he sent me beautiful flowers earlier in the day to work) and not worried about a gift I say that's totally fine! We laugh, and talk and the night continues and he says "Oh, wait! I do have something for you!" He goes into the bedroom and has a 2018 NYS PBA card and on the front it says, spouse. So confused as to why he gave me the spouse card (I had no idea what was happening) I tell him that it wouldn't work for me because I'm not your spouse! As those words leave my mouth he's getting down on one knee!! I had absolutely NO idea it was coming and I was in shock!! It was so special, even though it was just the two of us in our pajamas, a box of pizza and half a bottle of wine deep in my parents' kitchen… it was a beautiful moment and one I'll never forget.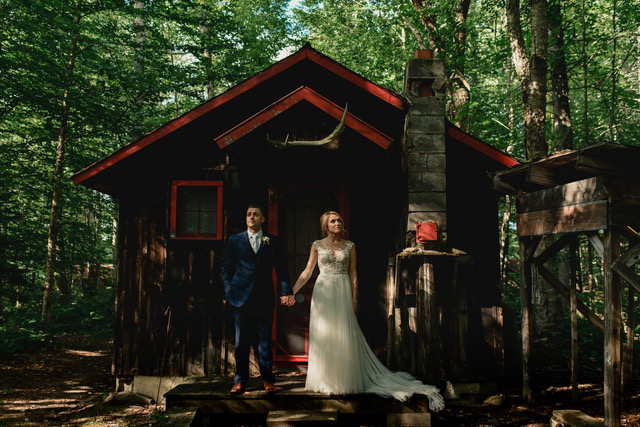 Most difficult part of wedding planning process?
Okay so honestly, I did everything for this wedding. From designing my own invitations to setting up the final finishing touches the morning OF the wedding… I thought of and put everything together and had a lot of people who helped bring my vision to life. No wedding planner, no venue planner or set up team, myself and my bridal party/ family DID. IT. ALL. With that being said, I can't really place my finger on anything that was difficult. Everything fell into place and I stayed on top of everything pretty well. I'm a very laid back person who can keep a very level head and not get stressed out. Planning my wedding was actually enjoyable and very fun with just a little dash of stress! :$
How did you decide on a wedding venue?
In my earlier explanation on our favorite date, we LOVE Old Forge, NY. The distance from the hustle and bustle of "city life" and the serenity and stillness that the lakes and mountain air provide is something like no other place. So we were determined to find our venue there. We looked into one venue and one venue only, Adirondack Woodcraft Camps and it was love at first sight!! Even when seeing it in the wet and muddy month of November, I could still envision how beautiful it would be and it was absolutely more than beautiful. I told you everything fell right into place, our venue hunt did not take long!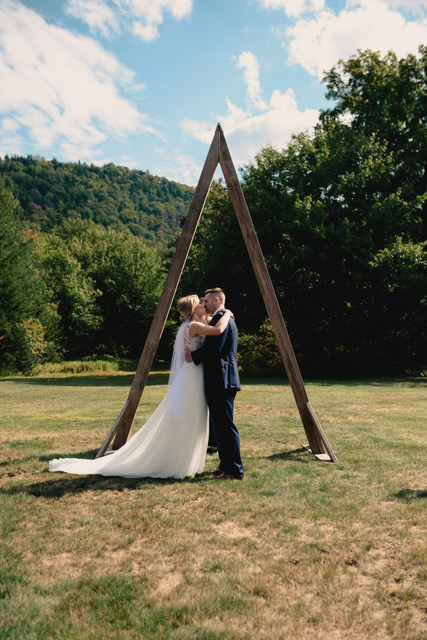 What's your favorite memory from wedding day?
Ahhh our wedding day. How do you pick just ONE memory?! I would have to say my favorite part of the whole day was our ceremony. Standing at the start of the aisle (which was the woods haha) with my Father at my side, and seeing the big open field, filled with sunshine and all of the people I love was the most beautiful thing I'd ever seen. Finally making my way down to the aisle, the look on my husband-to-be's face absolutely melted my heart and witnessing him get emotional for the first time ever while saying his vows showed me how much love he has for me. Ugh talking about it is getting me all emotional. So in the end, my favorite part of our wedding day was our short, sweet and beautiful ceremony in the woods.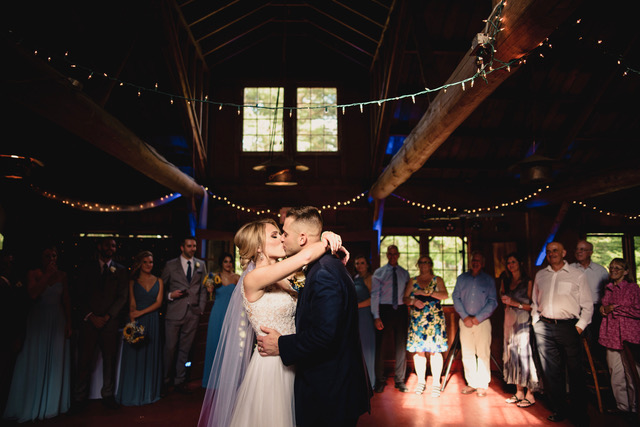 How did HitchSwitch make your post-wedding name change process easier?
I'm self-employed and work long days without much time to spare. Especially on business days when there is only so much time in the day to get things done!! Knowing of all the paperwork and stops I had ahead of me with the name changing process, I was looking to make it as easy as possible and HitchSwitch has done just that! I will forever recommend them to all, anyone and everyone who loves smooth transitions! Thank You HitchSwitch!