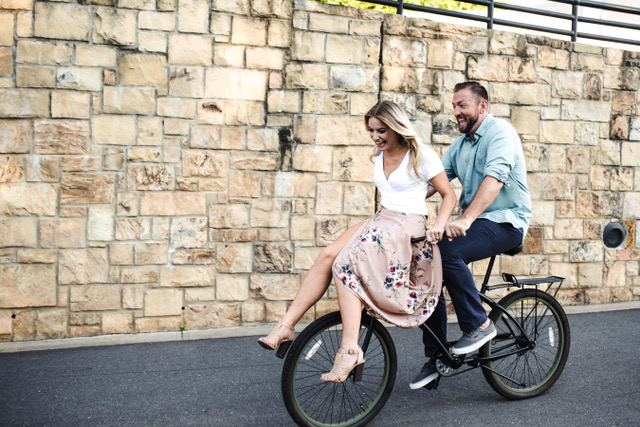 How did you meet?
We met at work. Peter had actually accepted a new position while living in Minnesota to move to Boston, Massachusetts. We stayed in touch as friends and finally reconnected 2 years later when Peter was home for Christmas.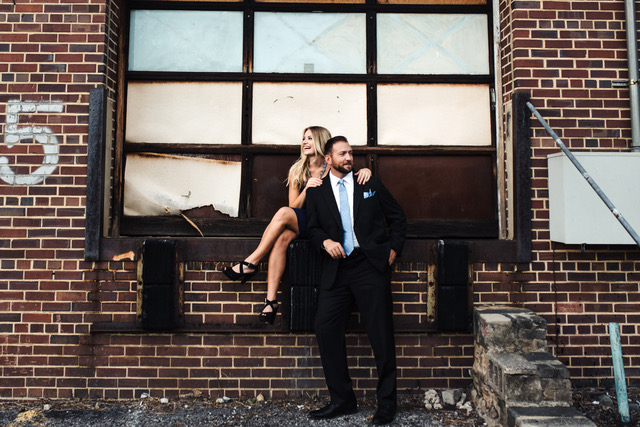 First or favorite date?
First (P): We went to an NBA game. (Jess hates the NBA, I didn't know that) I picked her up and we went to dinner and the game…she must've been alright with the date because I got a smooch at the end!
His Favorite (P): My favorite date was that we went to New Orleans Louisiana and had a great day walking on Bourbon Street, we went to the WWII Museum and then had an awesome dinner at Emeril's!
Her Favorite (J): It's hard to pick a favorite date when you're with a guy as romantic as Peter. One of my favorites was while we were living in Cali we went up to LA to see his buddy perform at the Laugh Factory. We got VIP treatment at the show then had dinner after. I think he knew the way to my heart was through food and a good laugh. He definitely succeeded!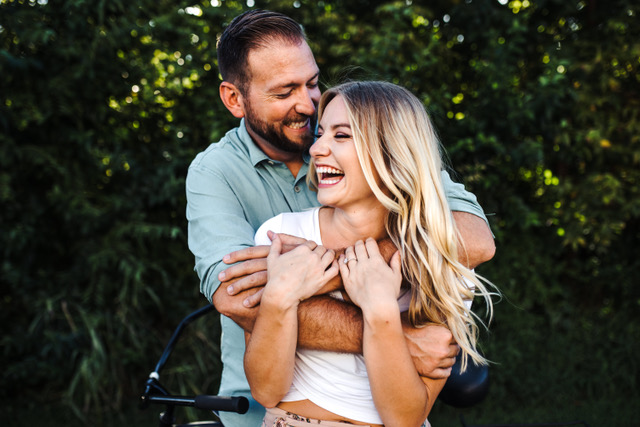 How did he propose?
(P): Woof, I should've known this would come up. We had a beloved dog and my plan was to cut open a tennis ball, place it in the ball, go to the park and play fetch with our dog. When the dog brought the ball back…I'd be on one knee and propose. The best laid plans don't always work out, I was getting ready for a work trip and couldn't find my phone…she came into the closet to try to help me look for it, as she's digging around the tennis ball slowly rolls out of its hiding spot and falls directly into her hand. As she inquisitively stares at why a tennis ball is on the shelf of our closet she sees a cut in it, opens it and sees the ring…I dropped on one knee and we got engaged in our storage closet. What a romantic guy I am!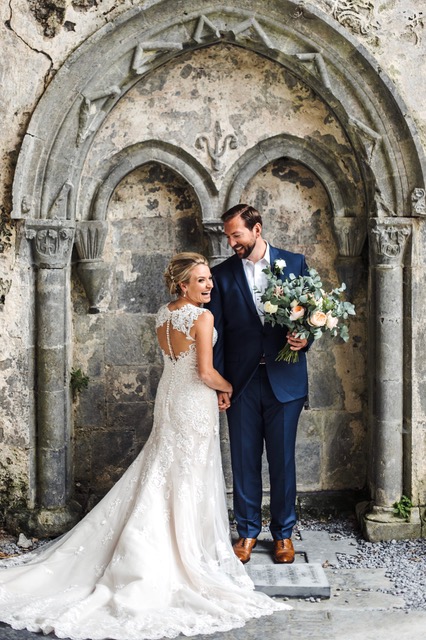 When did you know they were the one?
(P): We met in Chicago for a date, we had been meeting up off and on as we were living in different cities at the time. We walked through the city, played life-size Connect 4 and took a helicopter ride to see all of the city at once. I fell head over heels for her over a Chicago Style Deep Dish Pizza!
(J): Ditto! After that date in Chicago I knew he'd be the one I'd marry. We had always had a good connection but the connection became a lot deeper that weekend. I think we both felt it while chatting over our deep dish pizza.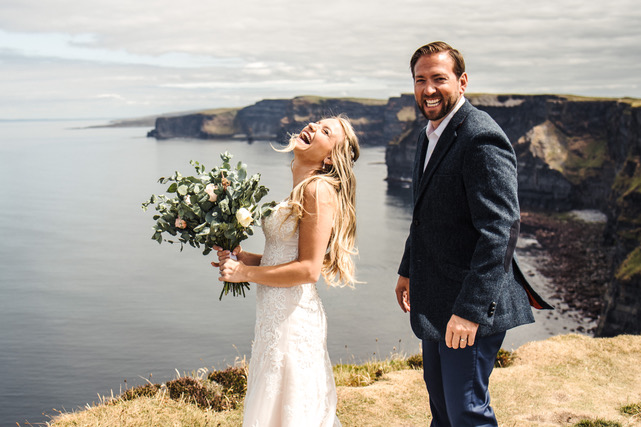 Fun fact about the two of you?
We've lived in 4 different states in 3 years of being a couple (Ohio, Minnesota, California and North Carolina)
Most
difficult part of wedding planning process?
We had Kate Deegan (http://co-me.net) …she made the process seamless. I think we were nervous that she wasn't more nervous but everything ended up FANTASTIC!!!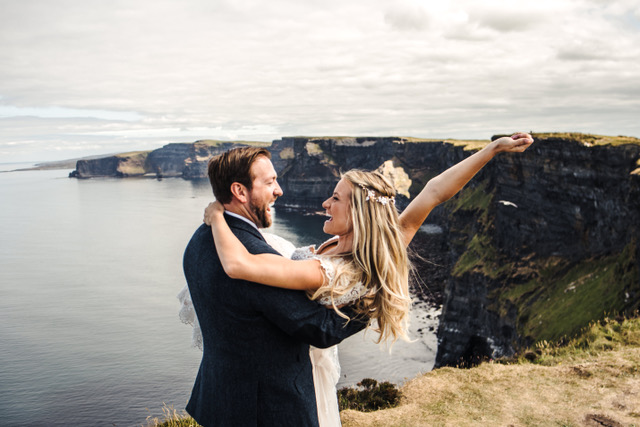 What's your favorite memory from wedding day?
(P): The setting in the Abbey with an open roof, all of the people that I love were there and my beautiful future wife comes walking down the aisle. When I look back on all the days of my life…this moment will be one of the most important.
(J): Since Peter already touched on my favorite memory, I'll go with second favorite- After dinner, in lieu of a dance, we did a pub crawl in Ennis, Ireland. All of our guests piling into the tiniest pub to have a pint with us was such a blast. My husband and Maid of Honor soulfully karaoking to Lisa Loeb's "Stay", a group of Irish men singing us a wedding song and pouring my husband a Guinness behind the bar in my wedding dress are memories I certainly will never forget.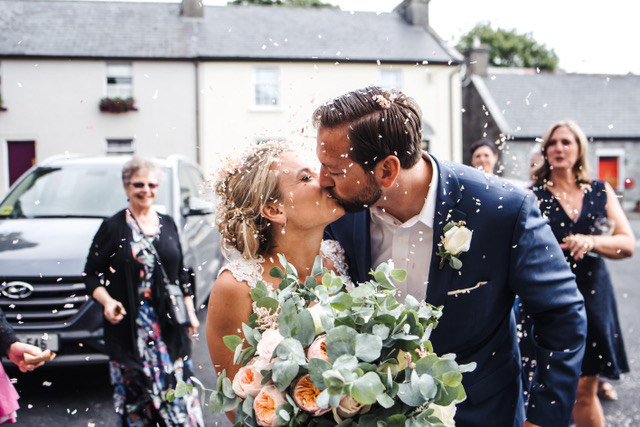 How did HitchSwitch make your post wedding name change process easier?
I didn't even know where to start with the name change process. I loved that they gave me everything I needed to do (in order) and had already prefilled in a ton of my info saving me time. I probably would still be a Ratke if it weren't for HitchSwitch's help!