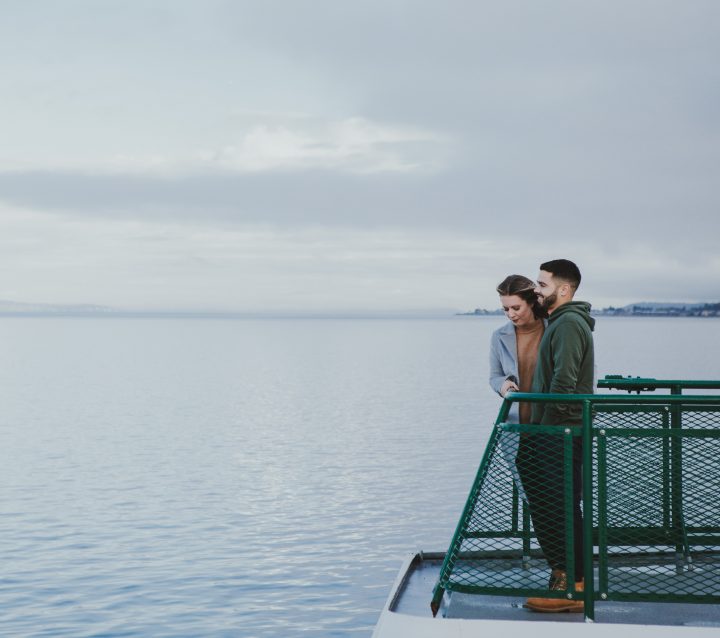 How did you meet?
On New Years Eve 2015 at my sister's house. After a couple of drinks and chatting about how our grandmas went to the same school and got married in the same church (were both West Seattle natives) he got the nerve to ask me out on a date. I told him that if he remembers asking me out tomorrow that I would. Well…it only took some Instagram stalking and post liking on my end and 3 months later for us to finally go on that first date.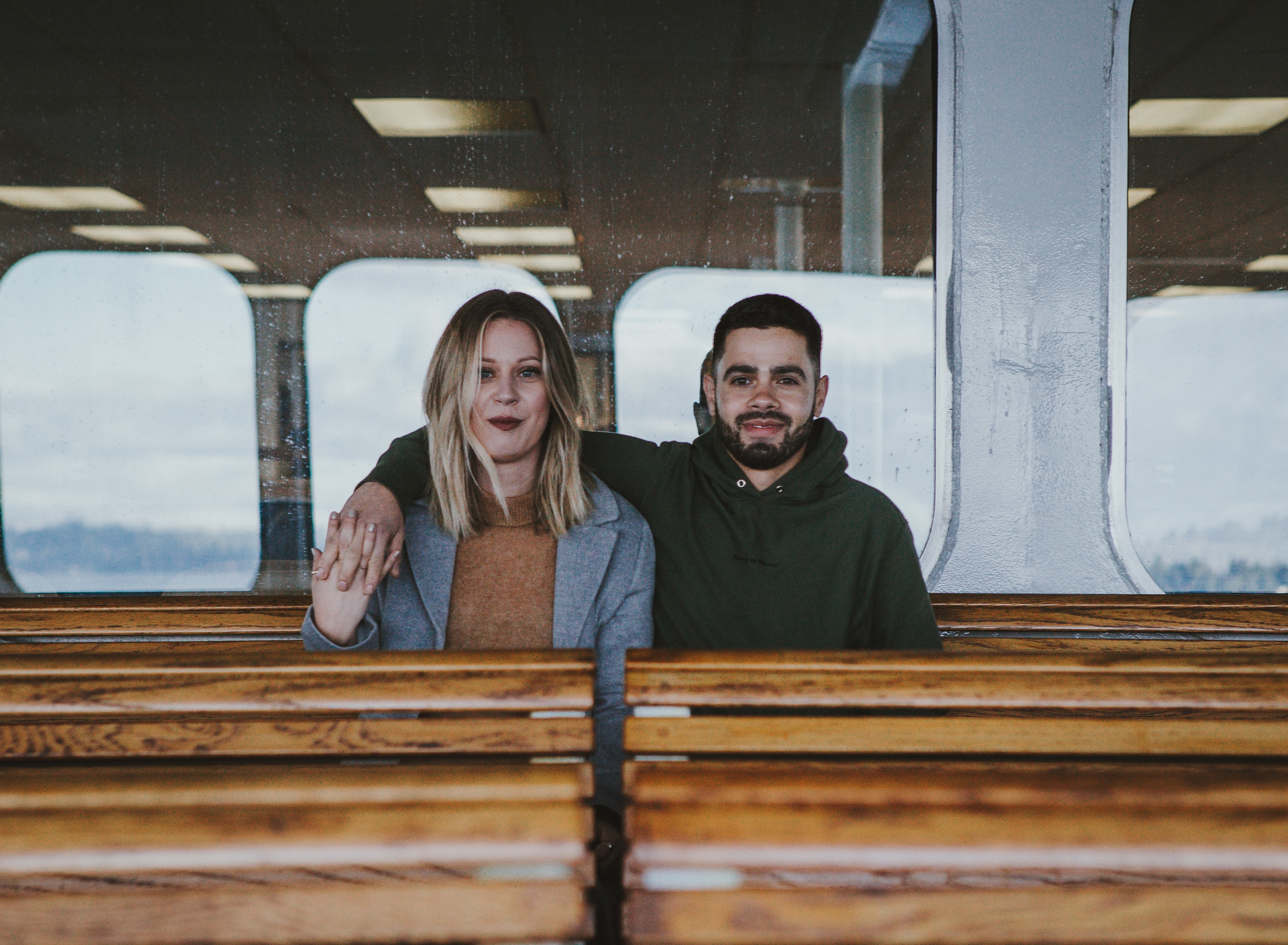 First or favorite date?
My favorite date was our 4th or 5th one. He took me to a Cuban restaurant in North Seattle called Mojitos. On the way back from that date he played the song Love by Musiq Soul Child and as crazy as this makes me sound….I knew right then and there he was the one and I was falling in love. I may have also thought he was subtly trying to tell me something by the song choice….Love…I mean come on what girl wouldn't? Well maybe it's just me but Mojitos became a special place…its where he proposed and who we had cater our wedding, the song he played that night, Love is the song we had our first dance too at our wedding (he didn't know I picked that song until the day of the wedding when it began playing during our dance)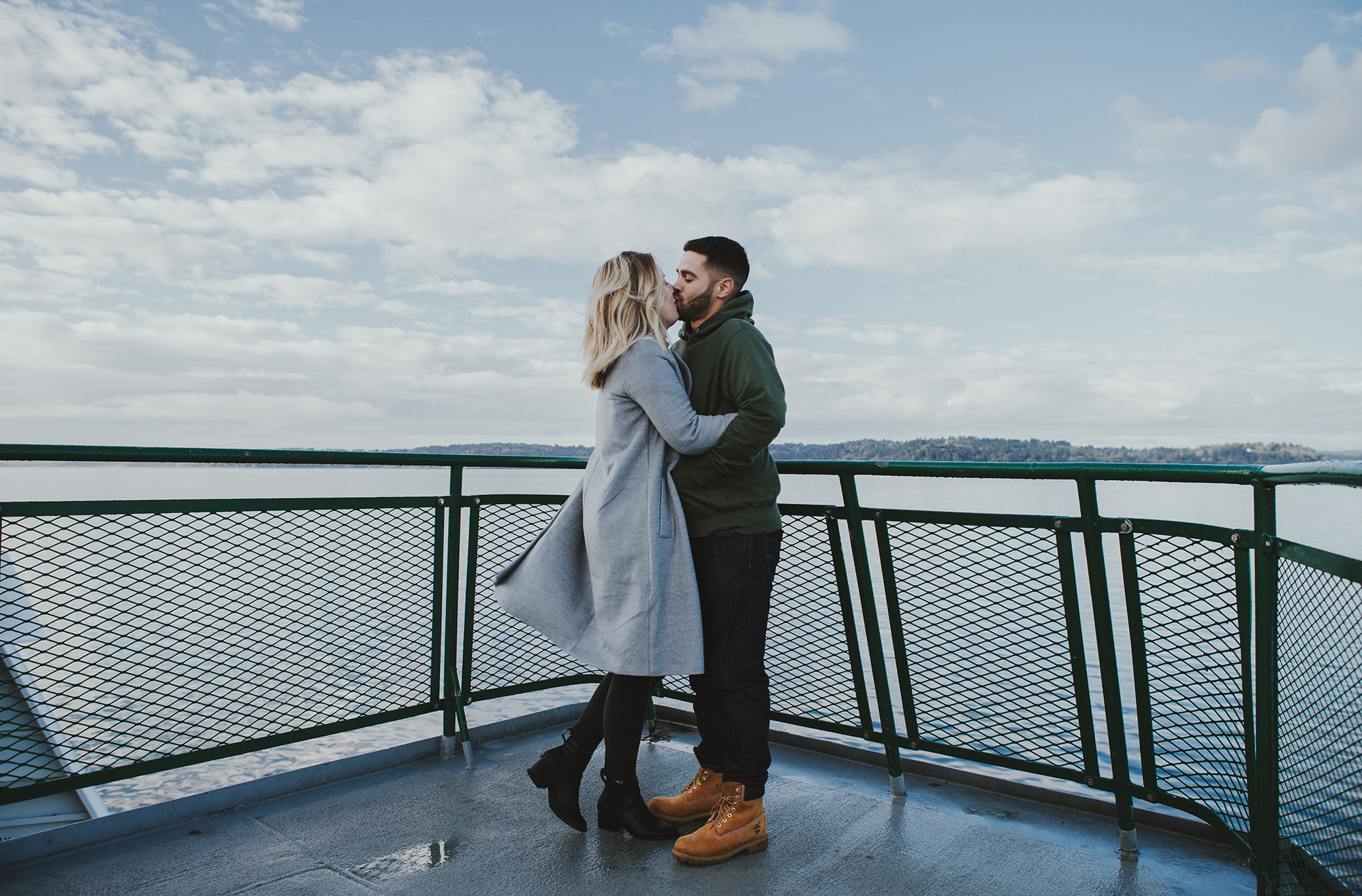 How did he propose?
After visiting a ring shop I accidentally left a ring I would wear there. So one day he said let's go pick up your ring and grab lunch at Mojitos. Thinking it was like any other day we stopped and had lunch at Mojitos. We sat at the same table we had our favorite date (see above) which later I found out was not intentional. The entire room was filled with people and as the place began to empty he began acting super weird. I think I even got mad at him thinking he was getting ready to tell me something terrible or break up with me haha. All of a sudden he began to stand and move around the table towards me. I'm thinking….this guy is pulling a prank on me (wouldn't be the first time) but then I saw the ring box…and even then I still wasn't convinced. Once the box opened and I saw the ring and he said " Kaitlyn Diane will you marry me? " I realized it was actually happening. It was a complete outer body experience and he's knelt there holding the ring out and I snapped back to reality and said like a fool "you're supposed to put the ring on my finger" and he responded well you haven't said yes yet….so of course while balling my eyes out I said Yes over and over again and there you go!
When did you know they were the one?
For me, it was that date after Mojitos in the car listening to that song. For him, it wasn't a specific moment he says but several moments over time and about 6 months into our relationship we took a trip to Vashon Island and its when he told me he loved me for the very first time.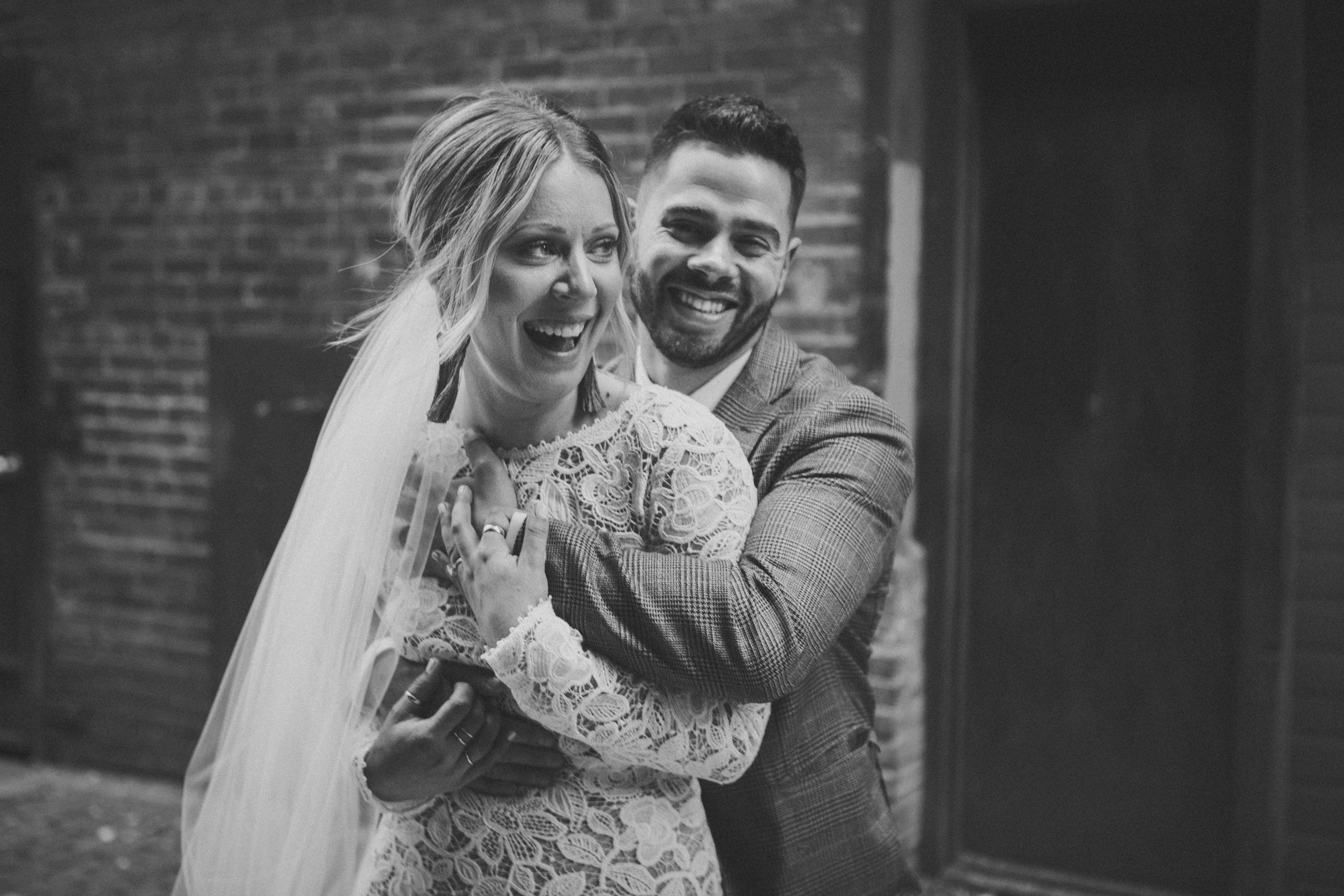 Fun fact about the two of you?
I am 5th generation West Seattle and he is 3rd and we grew up literally down the street from each other as children and never knew!
Most difficult part of wedding planning process?
Cutting down the guest list and getting him to cut down his groomsmen's list lol…he started off with 16! I was able to get him down to 11…
What's your favorite memory from wedding day?
It's nearly impossible to pick just one…the entire day was everything we could have ever dreamed of. I think seeing him for the first time during our first look was one of my favorite moments. Waiting for him to turn around to see me for the first time I was beyond excited. I was grinning from ear to ear in so much anticipation. That and seeing the entire thing come together after 16 months of planning and styling the entire thing myself.  He said his favorite moment was seeing me for the first time during our first look as well!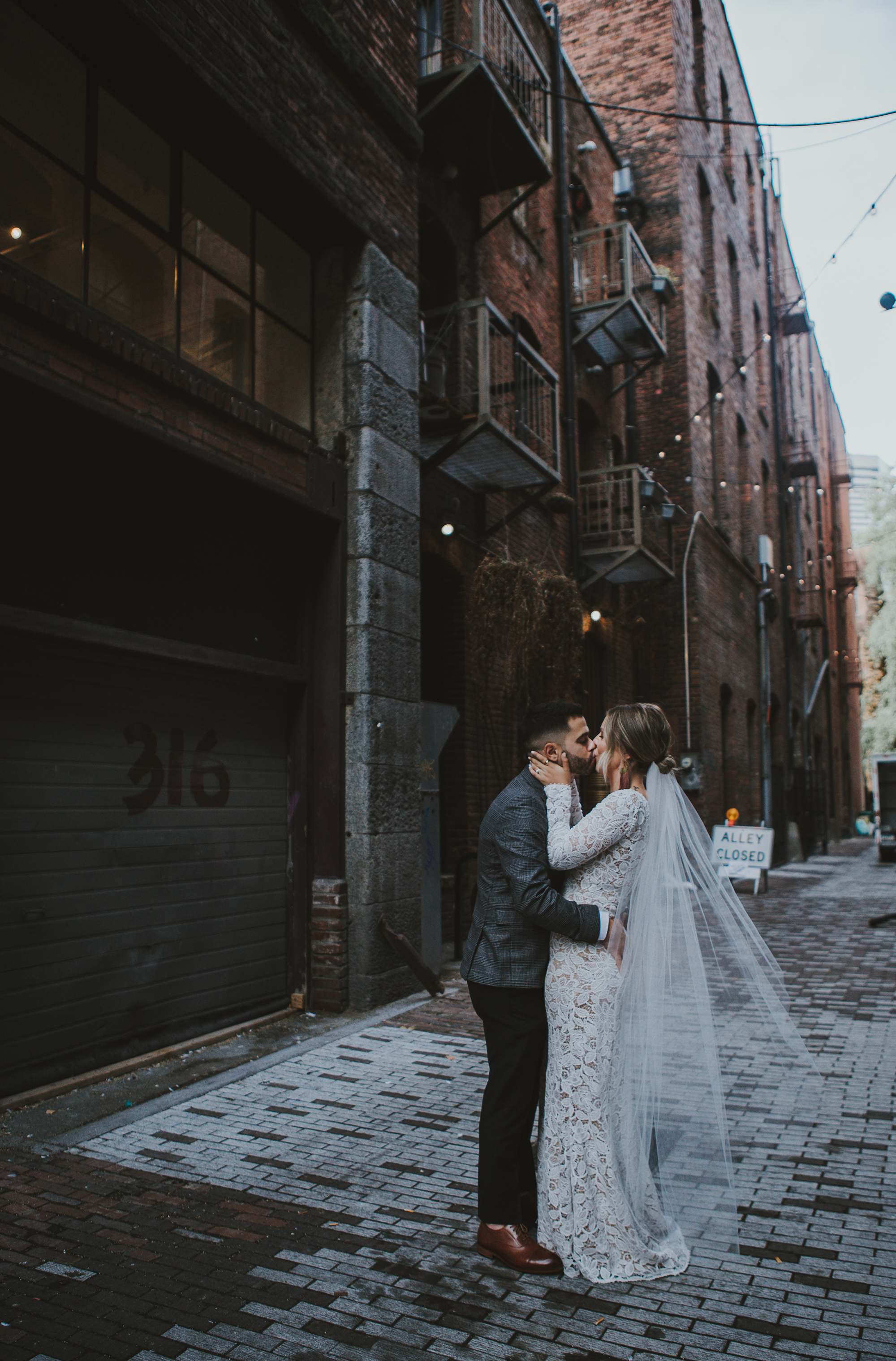 How did HitchSwitch make your post-wedding name change process easier?
Dealing with planning a wedding which was all in the middle of dealing with the disaster of having a tree fall on our home and do extensive damage was super stressful, then getting back from 2 weeks of travel the last thing you want is another stressful experience. HitchSwitch took what is one of the most stressful things and made it so simple and stress-free. Having an entire checklist that was in the order of the proper process of switching my name was the best part! Without that I know I would have forgotten something or messed something up big time. Especially being a homeowner and having student loans etc knowing I won't forget something was such a relief.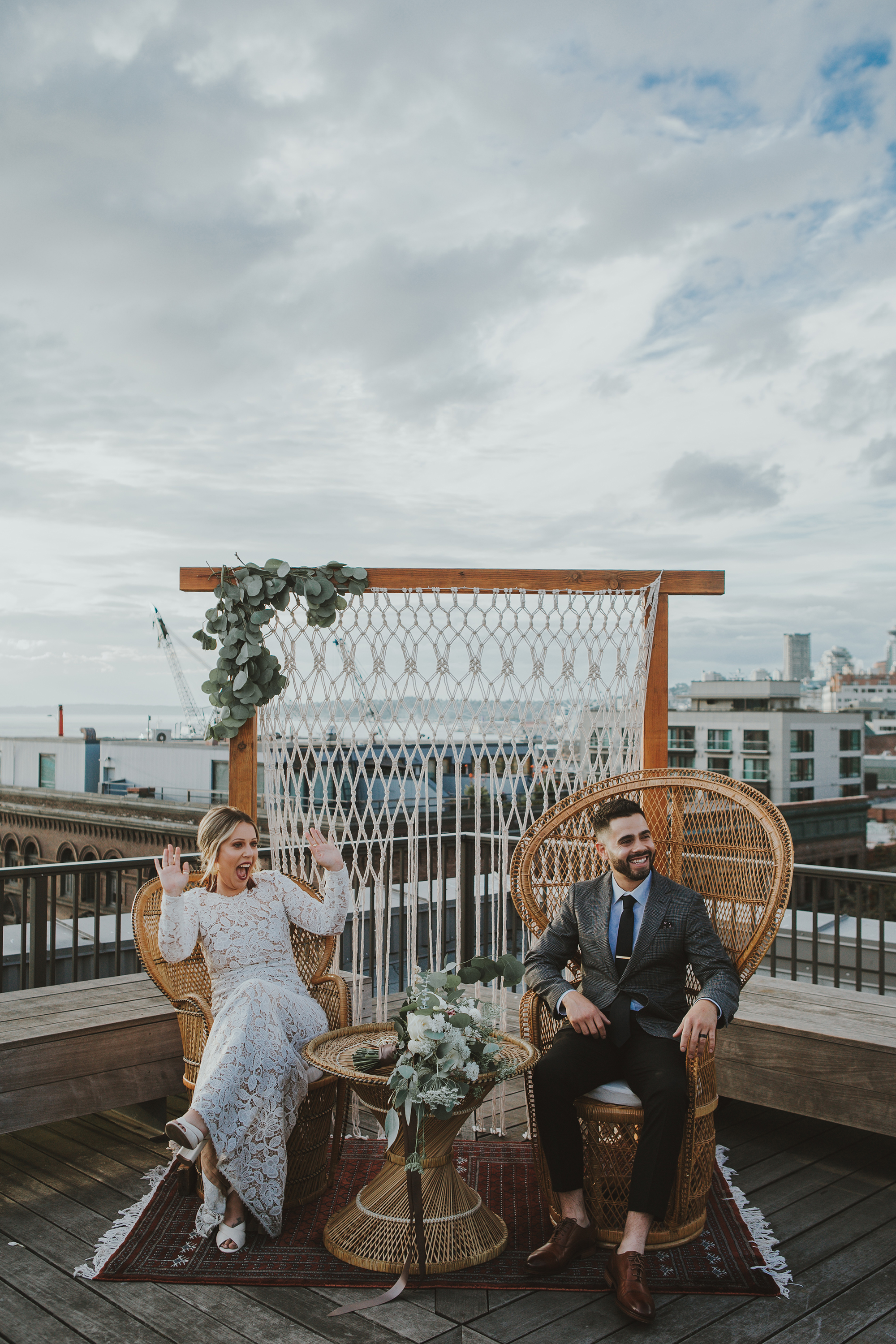 Vendors:
Photographer: @AlderPhotgraphy
Venue: @GalvanizeSea
Styling: Me @PineandWeave
Catering: @Mojito.Seattle
Dress: @BHLDN
Suit: @Nordstrom @TopMan