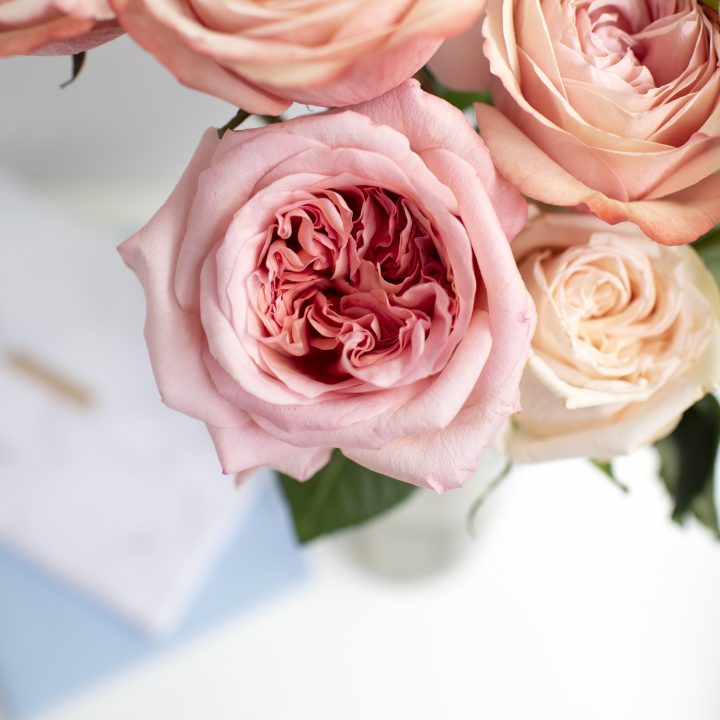 Wedding season is upon us, my good people. Love, joy, and excitement fill our polluted air, and I, for one, am so ready to dance on top of tables and get escorted out by security. It's only happened once so far, but that doesn't mean I don't have a reputation to uphold.
Finding your dream venue is a chore all on its own. For some, it could be love at first sight and others might need a little more time before saying "I do" to the venue of their dreams. Nonetheless, it's an exciting endeavor where you and your loved ones will create the memories of a lifetime.
To help make this task more comfortable, we've come up with nine questions that are a must ask before booking any venue.
What dates are available?
No doubt, you have a specific date in mind. Before discussing anything with the vendor, the first thing you need to know is if they are available on your target date. If you are set on a date, and the venue isn't accessible, then quickly move on. If you're flexible about the whole thing and are willing to go with the first open day, then finding a venue will be a lot easier.
How much to rent the space? Plus what's included in that fee?
According to Value Penguin, "Couples spend between $12,343 and $14,006 on average for their wedding venue…This cost includes any general location fee as well as food, drinks and incidentals like tables, chairs and linens."
I'm sure this comes as no surprise to many as wedding venues are known to- as my father-in-law says- bite the wallet. If you are trying to stay within a budget, then this is another question you need to get out of the way quickly. Some venues offer food, setup, stereos, lights, and much more with their rental fee, but some offer little to nothing. That means that aside from renting the space, you will need to take into account the tables, caterers, decorations, DJ, and much more.
If the weather turns, is there an indoor space available?
"It doesn't even rain in California."
A moment of silence for my dumb friend who decided on a venue in Malibu. Towards the end of February. Did she take Mother Nature seriously? No. Did Mother Nature show her who the freakin' boss is? Yes. It rained all day and spoiler alert, there was no Plan B: no indoor space, no other venue, nada. Do yourself a huge favor and settle on a site that can accommodate you and your guest in case the weather decides to take a turn.
Is catering provided, or do I need to bring in my own caterers?
Critical, critical, and I mean critical that you know the catering situation before you book a venue. If they can provide caterers and food, you need to know what to expect.
What does the menu look like? How will the food be presented? Will they be able to accommodate their list of foods to those with gluten allergies, lactose intolerance, nut allergies, or vegetarians? How many courses will be provided? Will it be worth the money you put in?
Speak to the head chef and get an idea of how things work. If a caterer is not provided, then you will need to discuss bringing in your own caterers and setting up food for your guests.
What makes this venue a better choice for my guests?
Look around you. How does the air feel? How is the location? Is there enough parking spots for my guests? Are there enough tables? Chairs? Will there be any handicapped attending and if so, are there ramps or elevators available? Accessibility should be a priority for your guests. There should be at least four bathrooms per 100 people.
You've been a guest at a party before, what would you expect at an event like this? The best gift you can offer your guests is a comfortable environment.
When can we start setting up the venue?
If you are responsible for setting up your venue, ask if the location offers any equipment you can rent out. Do the staffing provide any help, or is it an all-me job? Take into account how much time you will need to get everything set up. Some venues come built with beautiful decor, but some can be plain and require extra work, which may cost you a pretty penny.
Are there any hotels near, and if so, are you partnered with any of them?
Several venues have a partnership with nearby hotels so you can score a discount. Think of this one as a plus, not a must. If the location of your venue is far from most of your guest's hometown, then look into it. After a long night of partying and drinking, most people would prefer to stay close.
Can we bring in our own alcohol for the bar? If not, how is your bar priced?
Tough one. Unfortunately, the majority of venues do not allow you to bring in liquor from the outside world. Considering it's something they can massively profit from, I don't blame them. Nonetheless, you should be familiar with the range of prices.
What is the cancellation policy?
Just like not knowing if the weather's going to turn on you, you also never know when something else might pop up. You might need to reschedule for several reasons you weren't expecting. Hell, you may have even found another venue that has won you over. Either way, it's best to know how much you will be refunded if you decide to cancel. Some places offer a full refund if you cancel far enough in advance, but if you cancel close to the target date, you will have a hard time receiving a full refund.