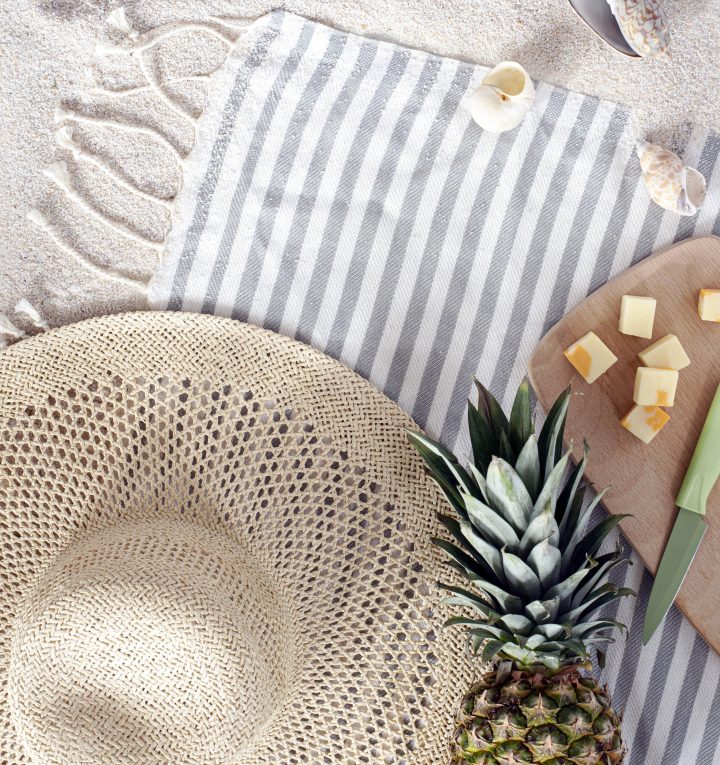 (That Aren't Vegas)
Do you know what screams out 'boring'? Having the opportunity to host a bachelorette party and choosing Sin City as your party destination. Why does everyone always head to Vegas, anyway? I know there's so much more to bachelorette parties than half-naked men and getting so drunk that you forget your own name.
Someone needs to redefine the whole event and make it more of a getaway than a drunken weekend.
Well, that was my rant and now moving on to more pressing issues. If you've been given the honor to host your best friend's bachelorette, then get ready. Below, we've got the complete list of places that will guarantee Team Bride a grand time.
Some of these may seem a little far out, but if you're not making memories and lasting impressions, then really, what are you doing?
The Hamptons, New York
If you're not thinking White Chicks, then I don't know what to tell you.
So The Hamptons. Expensive? I'll tell you now; it ain't cheap.  
Time to step up your game and get those shades and bikinis ready, ladies! Other than offering some of the most beautiful beaches in the world, there are several things to do in Southampton. Cooper's Beach rates #1 on Trip Advisor as one of the most notable attractions in the area.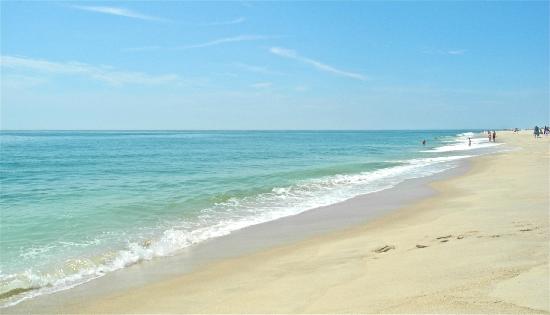 Tripadvisor
If beaches aren't your thing and you'd prefer to spend the weekend shopping and hitting the day spa, then East Hampton is for you. Restaurants such as East Hampton Grill and Bostwick's Chowder House are great for a lunch outing with the girls. When you're done, take a stroll and merely enjoying the town's antique shops is a great way to spend the day.
Los Angeles, California
There will always be a soft spot in my heart for SoCal, as it is where I grew up. Also, Disneyland and Universal Studios.
Beautiful beaches, top-rated restaurants, rooftop lounges, nightclubs, five-star hotels, and of course, In-N-Out. No matter what occasion you're planning, if you're in California and don't chow down on some In-N-Out, then you're missing out.
Don't forget to snap a selfie near the Hollywood sign, take a walk down the Hollywood Walk of Fame, go for a swim at Venice Beach, and don't forget the most important thing…the drinking. Hey, no matter where the city takes you, don't forget your mission.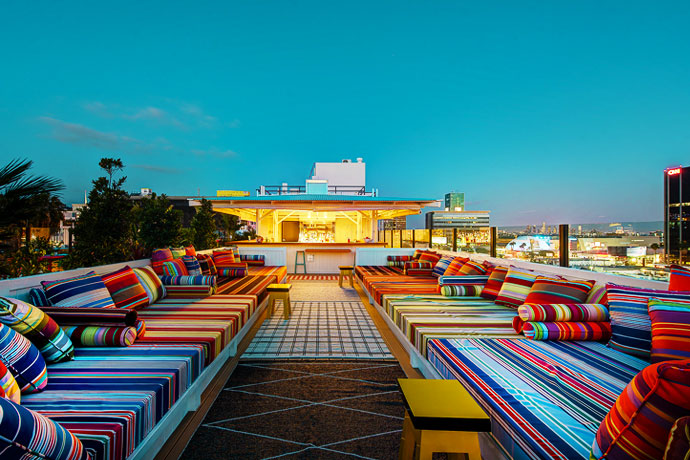 UrbanDaddy
Head over to some of the city's most famous clubs and still maintain your classy outing. Contrary to belief, we don't just live off of avocados and kale juice. With the endless choices of top-notch restaurants, why would we? If you're ready to take in the city lights and party all night, LA is truly the city that never sleeps.
Vail, Colorado
I know what you're thinking. Of all places, why Colorado? Hear me out.
Colorado is one of the most beautiful states for wildlife. Seriously, check out these images. It's a great escape for anyone who loves the outdoors! If your friend (or you) are the adventurous types, then Anywhere, Colorado should be on your list! Plus it's a great place to live if you're looking for cheap rent, but that's an entirely different article.
Vail is home to a massive ski resort with endless activities for you and the whole girl gang. If you're not a fan of tropical weather, then Vail might be your dream bachelorette destination.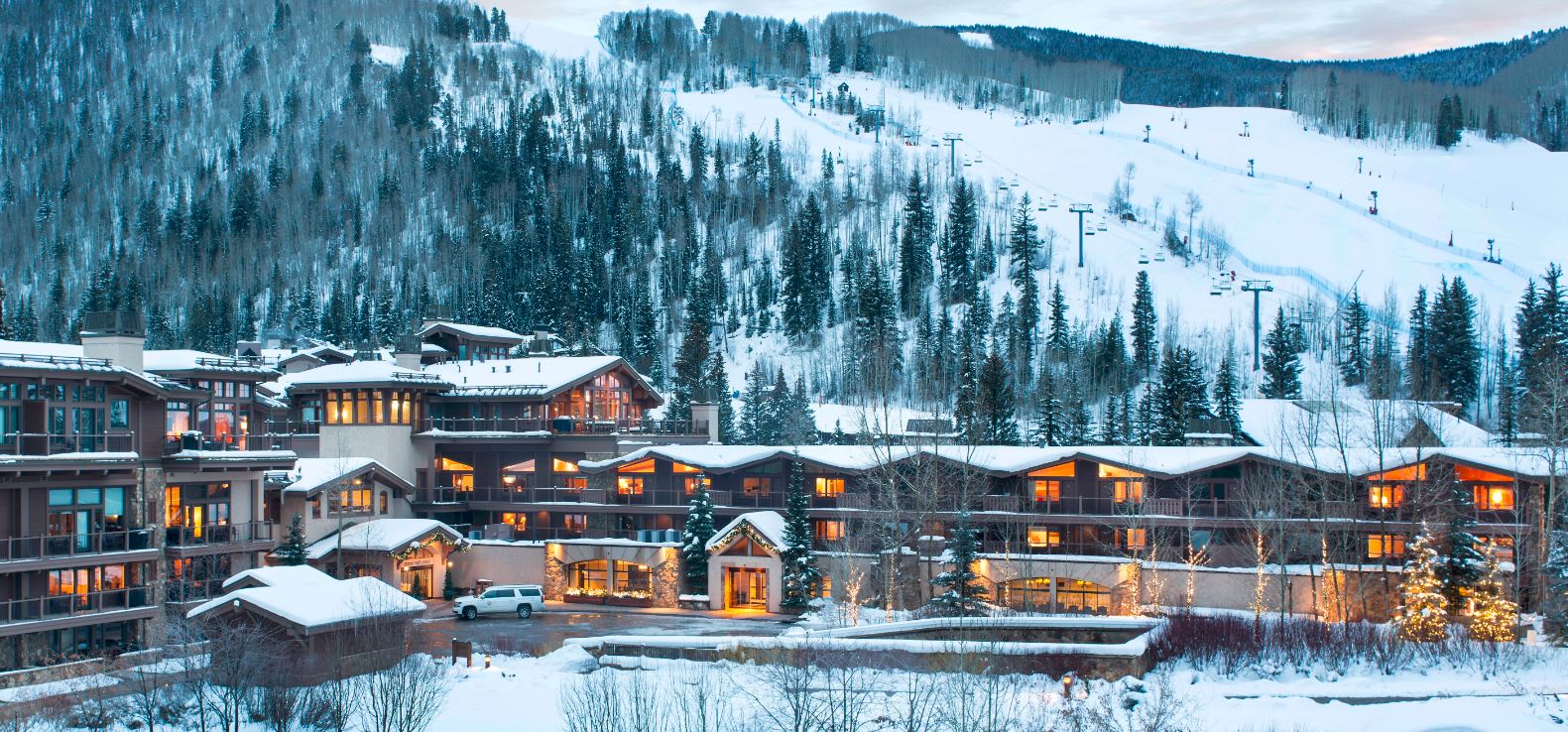 Manor Vail Lodge
So what is there to do other than go skiing (obviously)? You can go hiking near the Missouri Lake Trail, enjoy a Wagyu steak dinner, get drunk at high altitude, and take tours that show off the resort's beautiful sights. At the end of the day, not only will you be wiped out, but every picture will be Instagram worthy.
#BestBachelorettePartyEVER
Santorini, Greece
When you think of Greece, you think of white buildings with dome ceilings perched on a cliff overlooking the Aegean sea. Very romantic.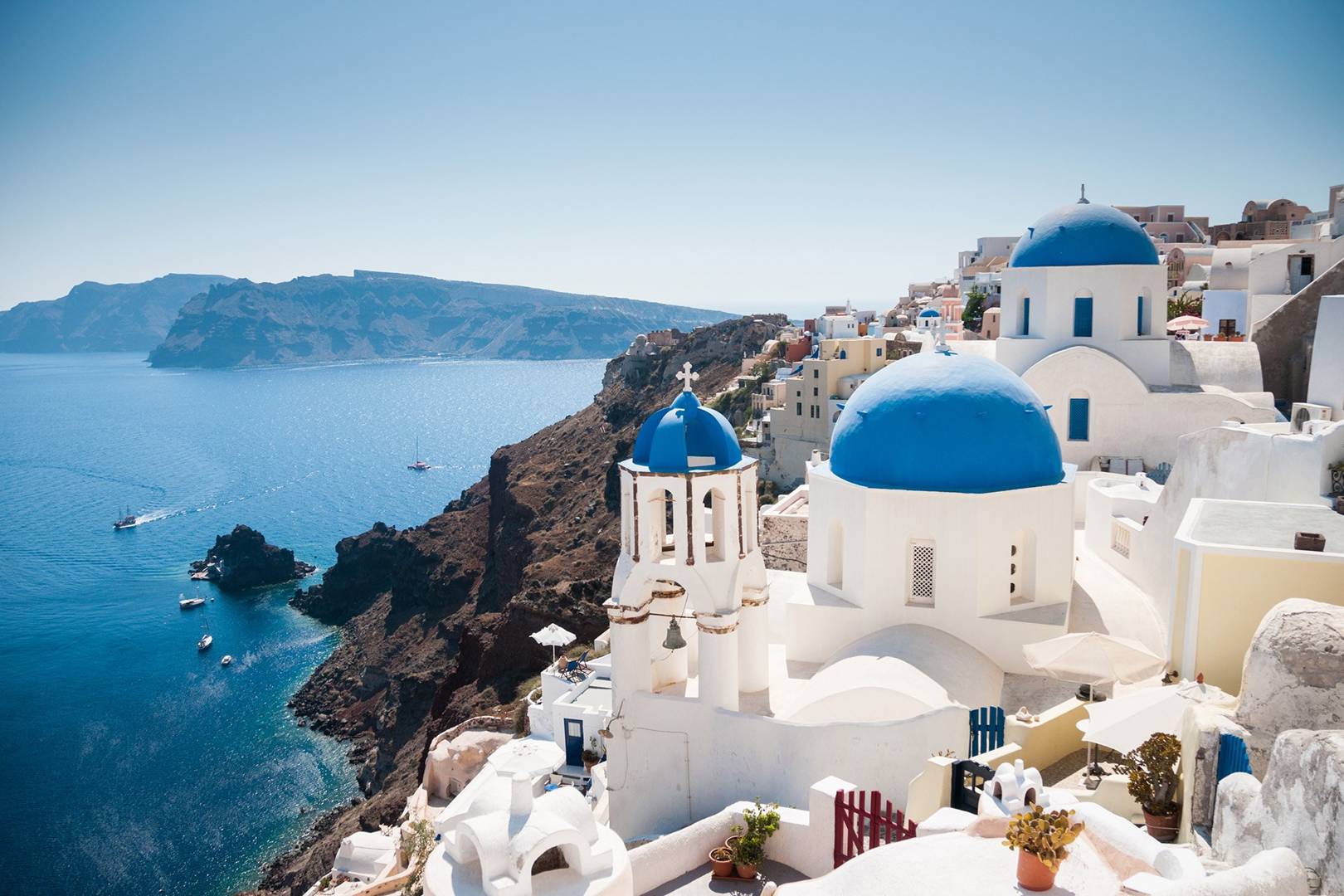 CN Traveler
That, my friend, is Santorini. I didn't even know this place existed until it aired on KUWTK. I follow a ton of traveling Instas, and this place is always flooding my timeline. Santorini is just one of the thousands of islands that make up Greece.
Even though the black sand beaches are the main attractions here, you can still party at Santorini's most famous nightclub, Enigma. If you're looking for the perfect place to have your brunch, then look no further than Armeni Santorini. This island's breathtaking beaches, delicious food, and humble people will make this the ultimate bachelorette destination.
Florence, Italy
Italy will always be that place that crosses my mind and makes me think, "Why am I not there yet?" The culture, the food, the men, the attractions, the people, the music, and the food ( yes, I said food twice, stop judging).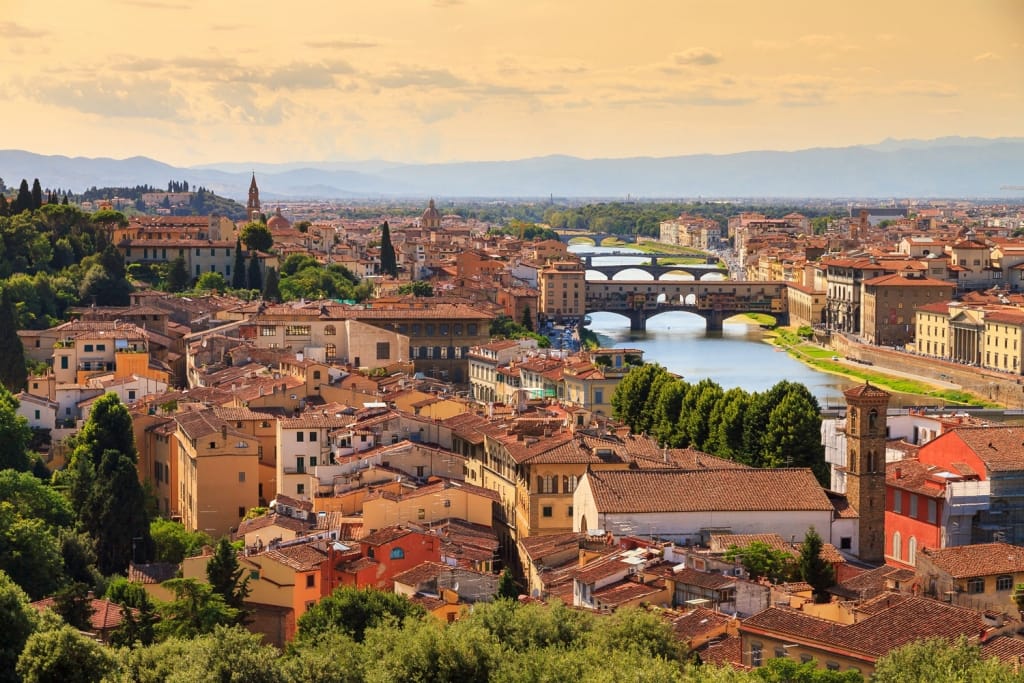 Road Affair
So when you're not all eating your weight in pizza and garlic bread, what else is there to do in Florence? For starters, you head over to Terrazza Lounge Bar and have a couple of drinks because you need time to take in the beauty that it Florence. If you want to learn more about the city's history of Renaissance Art, you can visit Bargello Museum. Feeling famished? La Buchetta Food and Wine is known for its delicious gnocchi and wine (duh).
If you want your party to make lasting impressions and leave you ten pounds heavier, then Italy is the place for you.