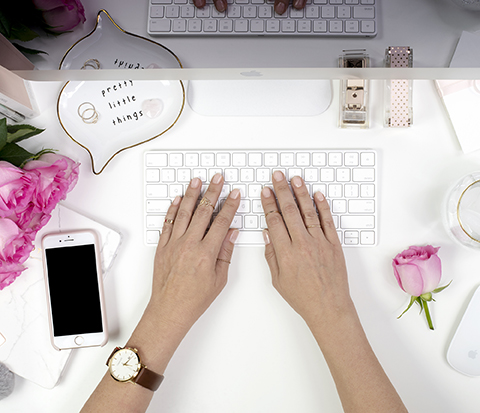 How you propose is a memory that is bound to stay with you for the rest of your life. You spent nights tossing and turning, trying to figure out how you're going to pull it off. We get it; you want it to be memorable, unique, and relatable to your relationship. If you're the creative type, perhaps you've already figured out how you're going to pop the question, and you're 100% sure it's going to wow your partner. If you're stuck like a barnacle, then don't overthink it because here at HitchSwitch, we've got your back. 
Here are some of the most memorable and exciting ways to propose to the love of your life. 
Because every relationship is different, it's always best to know what you think will appeal the most to your partner. Let's say your partner is a foodie enthusiast. A few ideas would be:
Taking them to their favorite restaurant and ordering their favorite dish. When you choose to do this is entirely up to you; it could be early in the morning, late in the afternoon, or nearing midnight. You know your partner's preferences better than anyone. Some couples have the chef place the ring in a slice of cake or the bottom of the breadstick basket. I've always considered that to be a choking hazard, so instead, when the waiter brings out dessert, get down on one knee, declare once again for them (and the public) how much you love them, and put a ring on it!

Are you the baker in the relationship? If not, don't worry about it, you can always learn a thing or two on Youtube, and if not, you can still order a customized cake. Have the baker write the proposal in frosting and present it to your partner alone, at work, in front of the family, or what you think feels right! This goes without saying, but make sure the cake is flavored to your partner's taste preference. 

Love wine? Tie a string around the ring and wrap it around the cork of the wine bottle. Over dinner or something as simple as movie night, ask your partner to open a bottle, and watch their jaw drop! You'll probably be super hungover the next day, but yay, you're engaged!
If you and your partner both work, and you can't seem to find the right time or way to propose, you can try:
Asking their co-workers to help you with the proposal. You can personally work on a sign yourself, or have it done at a print shop. You could buy a sign the size of a room if you want! But of course, it doesn't have to be that outrageous. Letter balloons are a great way to propose, as well. Buy the letters you need and have the employees each hold a letter, so it spells out "Will You Marry Me?" This could happen as your partner is coming in to work or leaving. 

Send "little" gifts throughout their day. For example, you send them flowers in the morning, a box of pizza for lunch, a love note or text reminding them you cherish them, and the final item, a box of chocolates with a diamond ring in place of one of the chocolates!
If you and your partner are the outdoorsy type and are always looking for adventure, then get ready, because you're going to adore these proposals!
Not only is hiking a great way to bond and keep fit, but it's also a great place to dedicate your life to your loved one. You both spend an hour (or hours) hiking to the top of a mountain, appreciating nature, and pumping happy hormones, and finally get to the top and…the view is unforgettable, ergo you bend the knee (RIP Mother of Dragons) and pop the question.

Beaches are another beautiful place, especially if you both love to swim. After taking a dip, you take your partner for a stroll on the beach. You might need some help from friends with this one, though. As your walking, take your partner to higher grounds (if there's any) and take a selfie of the two of you. There, in the background, written in the sand, are the words your friends worked so hard to write, "Will You Marry Me?" 
So far, a majority of our proposals have been in public places, so why not a couple for at home or with the help of family?
Two words. Scavenger hunt. What's better than leaving riddles and having your partner run around trying to figure them out? This is an excellent activity to involve family and obviously, have them in on the whole thing. To conclude the game, make sure that the last riddle won't be a riddle at all. At the moment that your partner is facing away from you, you get the chance to get down on one knee, before they eventually turn around and become awe-struck. 

Another two words? Movie marathon. Pick some of your partner's favorite films along with snacks, drinks, and of course, the ring. There are two ways you can do this. One, you propose when a love scene comes on or when your partner is entirely distracted, or two, you play a recording of yourself you've taped prior to this event. In the recording, you're talking about everything you love about your partner and how you want to spend the rest of your life with them. 
Then proceed to do what you got to do!
For more great proposal ideas, click here! Happy proposing!