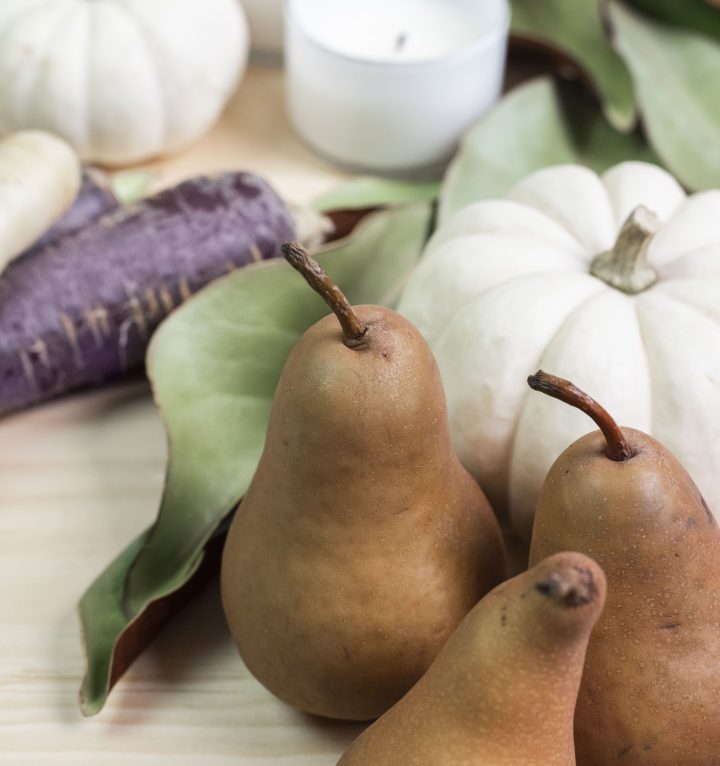 The Autumn weather is upon us, as well as bridal season. The weather's cooler, the trees are changing colors, and around sunset, the sky bleeds several distinct colors. It's romantic, it's perfect, and the ideal time to host your dream Fall wedding! These weddings consist of vibrant, rustic, and earthy pallets that make for an irresistible setting. 
While there are hundreds of colors to choose as your theme, we wanted to save you some time. We scoured the internet for some of the most sought out and most beautifully combined hues for the perfect fall wedding! Check out our top favorites. 
Pumpkin, Sage, and Blush (cr: Cosmopolitan) 
I know, I know, it's bad enough it's made its way into our coffee, and now our weddings? 
I have one thing to say to people who are not a fan of pumpkins, and that's what the heck is wrong with you? 
This color plan screams AUTUMN IS OFFICIALLY HERE. But more than that, it's perfect for an outdoor wedding and blends in with the changing scenario around you. You can add mini pumpkins, hang sage around the tables, use leaves for decorations on cakes and other desserts, and your bridesmaids will have multiple options and still look amazing standing next to each other.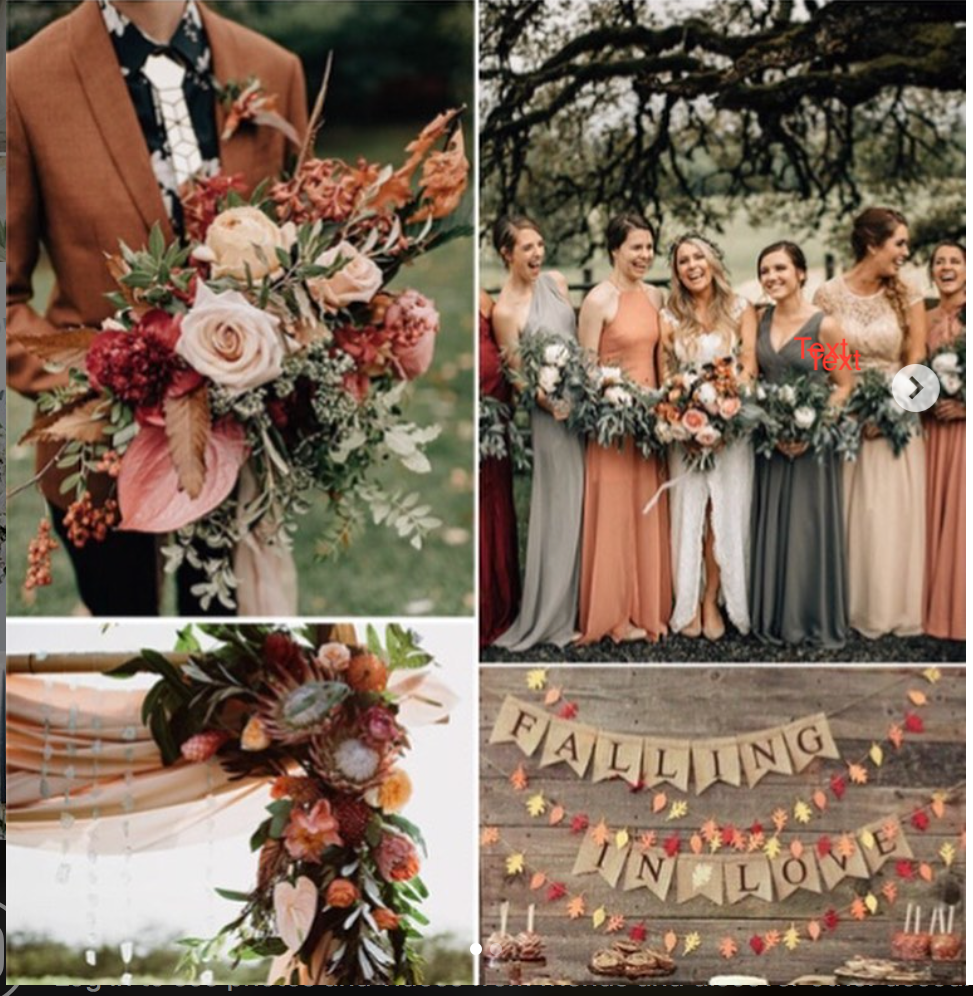 WEDDINGS BY SHAHRZAD
Cardinal Red and Pineapple (cr: The Knot)
Have you noticed that all significant restaurant chains (Mcdonalds, Subway, In-N-Out) maintain yellow in their logos? It's because yellow captures the eye, and what better bolder color to pair it off with more than red? They're both vivid, beautiful, eye-catching colors, and they know how to make the room pop. There are hundreds of options to choose from! Whether you decide tropical, floral, or even rustic, it's a perfect way to bid summer farewell.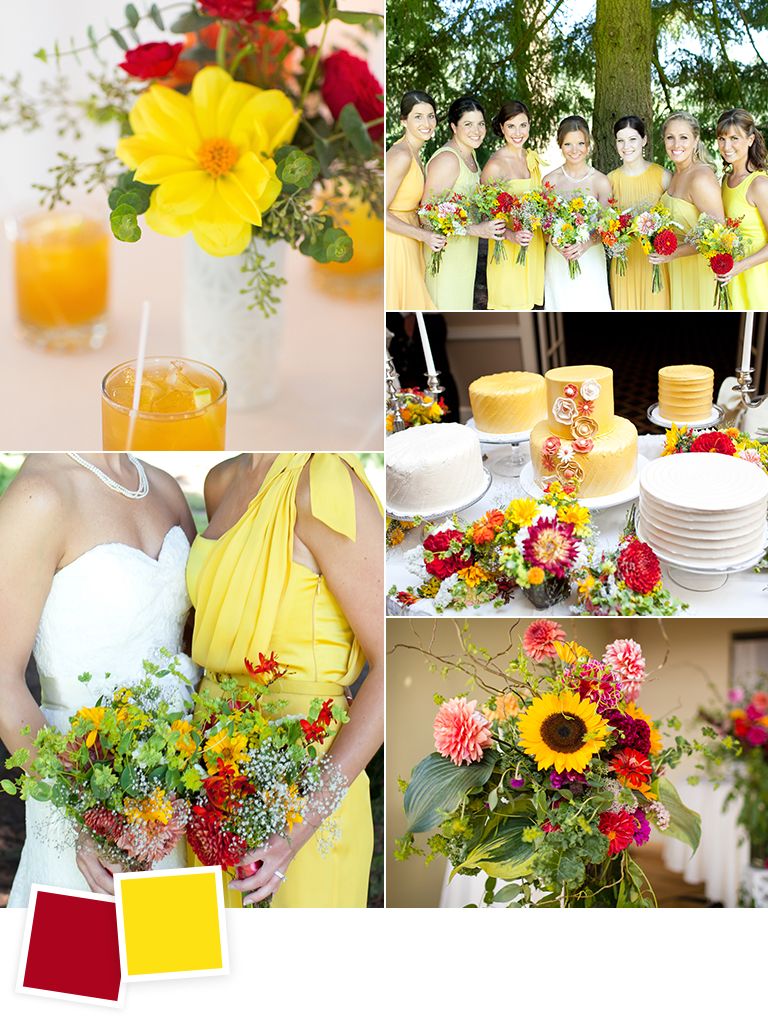 MURRAY PHOTOGRAPHY; DRINKS: JULINA MARIE PHOTOGRAPHY
Shades of Purple
It's always been said that purple is the color of royalty. In fact, Queen Elizabeth I forbade anyone except the royal family to wear it. That's because the purple fabric was so expensive back in the day, that only royals could afford to buy it. 
But now, you don't have to be royal but you sure as hell should feel like one on this special day. Think shades of cranberries, raspberries, blueberries, blackberries, plums, and even eggplants. Go all out with purple drinks, purple desserts; the choices are endless!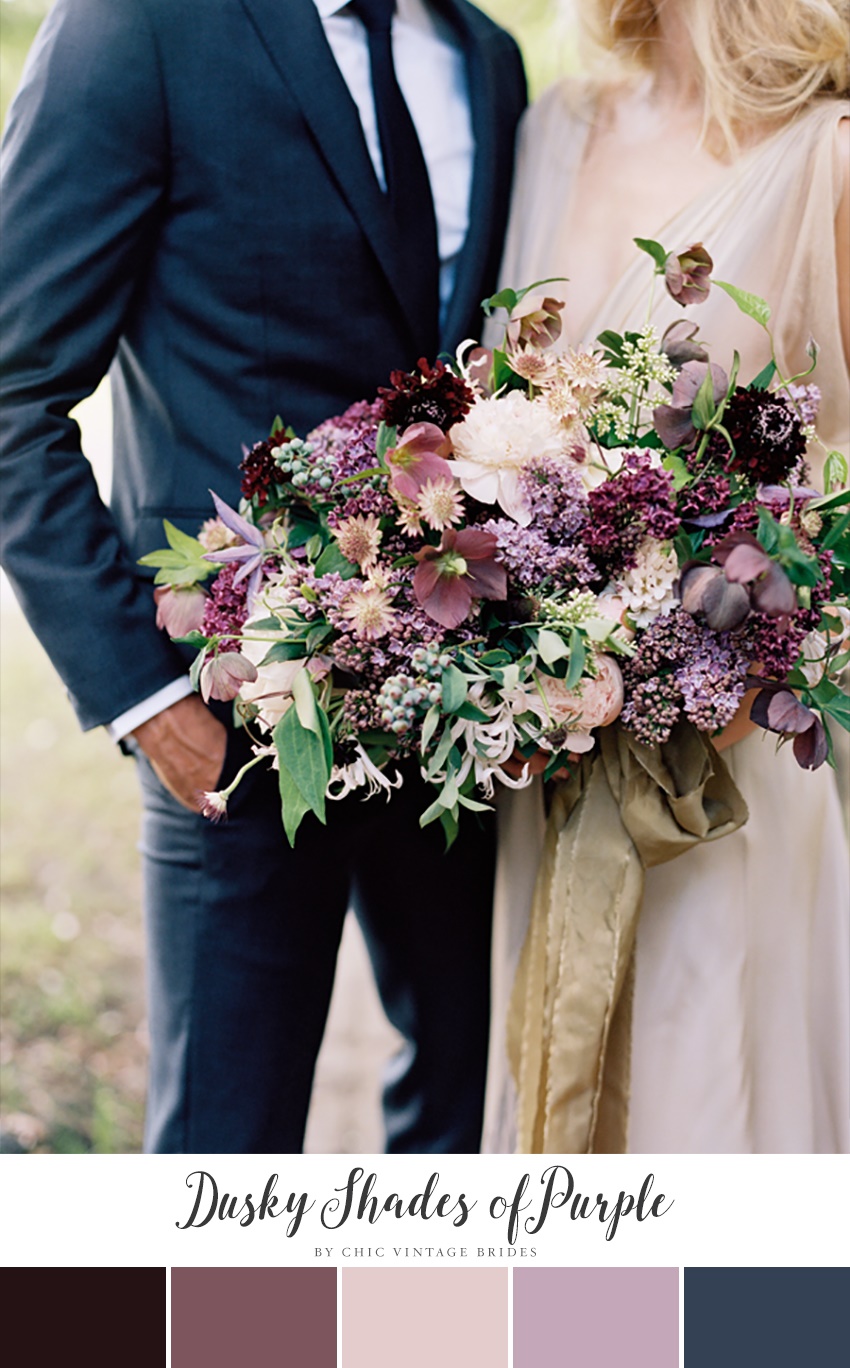 PHOTOGRAPHY: ELISA BRICKER
The three shades of purple are red-purple, purple, and blue purple and are complemented well with splashes of navy here and there. 
Peach and Charcoal (cr: Martha Stewart Weddings)
When I first saw this color combo, I was definitely hesitant, but it only took me a minute to fall in love with the concept. It's classy, dark and moody, and the peach stands out and somehow brightens the whole room while adding a humble feel to the atmosphere. 
At least, that's what I got out of it, but then again, I'm not Martha Stewart.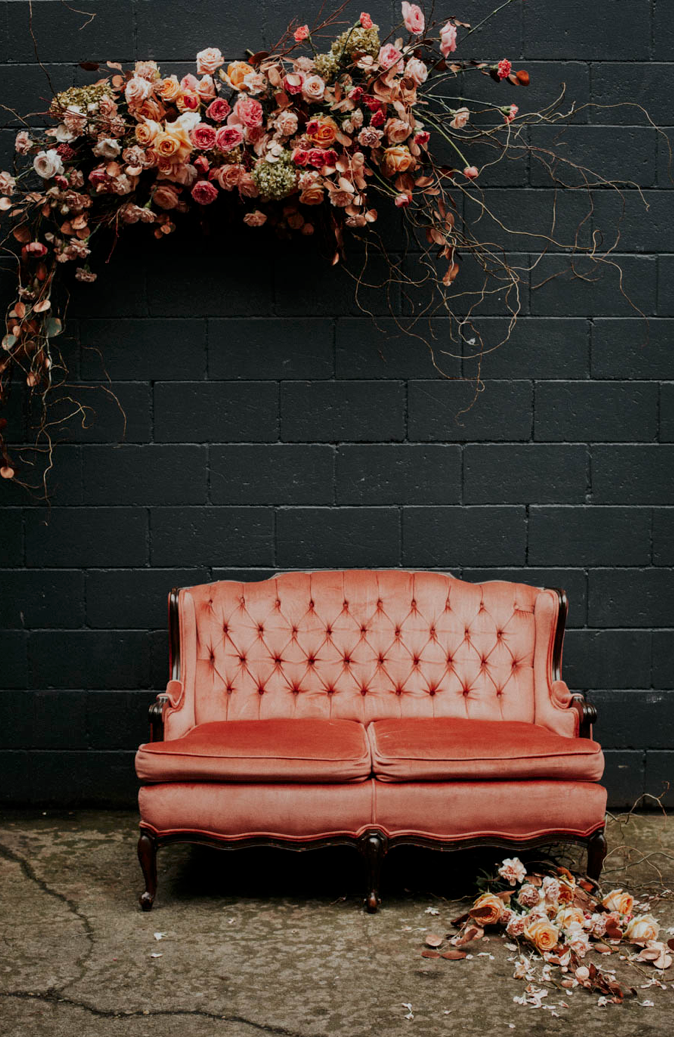 VICTORIA OF WILD HEARTS COLLECTIVE
Just look how beautiful that is? It's begging for some props and group photos!
Muted Rainbow (cr: Wedding Wire)
One of my absolute favorites! I was skeptical when I first read the word 'rainbow' because it would seem like no one wants all those colors all over the room, especially at a wedding. But by changing these bright colors into darker versions, you get a beautiful array of colorful options for you and your bridesmaids. 
Pacific Brides
It's the ultimate color scheme for a fall wedding, it's hip, it's cheerful, and there are no limits to what you can do.