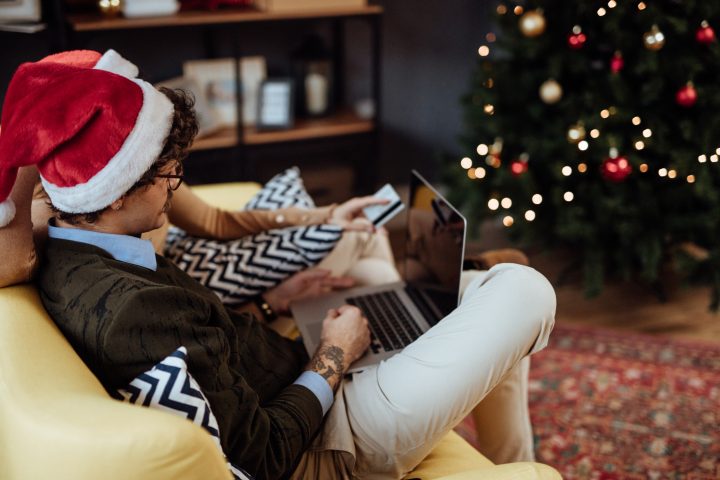 Ever been scrolling through Instagram or Facebook, and you see a friend's post with the geotag, "IT'S MY BIRTHDAY." 
Yikes. It doesn't necessarily have to be a birthday. We get wrapped up in our busy lives, so we tend to forget birthdays, holidays, anniversaries, or any other promising event. We've all been there. Hell, maybe some of us are there right now. With Christmas right around the corner, it's challenging to find some time to scour for presents. 
Worry not, for even last-minute presents can hold sentimental meaning. Here's a list of gifts that you can always grab last minute that is a surefire way to delight your family and friends.
Extremely Soft. Cuddly. Fluffy. Plus, it's the winter season, so why wouldn't this be the perfect gift? Here's why this particular gift is number one on the list: it keeps you warm, it feels like an angel is embracing you, you can take it anywhere, people LOVE blankets, and most importantly, it can be found anywhere and won't break the bank! 
Homemade Cookies
What says, "I'm always thinking of you" more than homemade sweets? Many people might have mixed emotions about someone offering anything handmade, but if someone went out of their way to bake you something, be appreciative. It's attentive and shows that you're willing to give something rather than show up empty-handed. 
This option is also great for people who can't afford to provide presents this year. Here's a list of easy homemade cookies that'll win their hearts. 
Add this to your fleece blanket, and you've got the best gift any human adult could ask for, trust me. Well, and socks. Sad, I know, but if you were ever a broke college student, then you get it. 
Pajama sets don't have to be extravagant. Really, the simpler, the better. But also, silkier, the better. The best thing about pajamas is that it isn't a one-time thing. It stays with that person for years, and they'll think of you every time they wear it!
Candles
Raise your hands if September starts and your candle obsessions awaken along with the crisp, bitter air. Let me tell you the story of my crazy candle craze. Once upon a time, Yankee Candle had a massive sale on their candles. I'm obsessed with their Christmas Cookie scent. 
I bought 12. I'm not proud, but I surprisingly have no regrets. Candles are the most underrated gifts ever. Even in the movies, they show them to be worthless gifts, but they're not. They make your home smell like vanilla and cedar and eucalyptus and freakin' Christmas Cookie!
Gift Cards
Lots of mixed emotions about this, as well. But why? 
Even if you feel like that person didn't put enough thought into bringing you something, you can now buy something you want on your own. It's a hell of a lot better than them bringing you something you didn't want in the first place. Plus, they have Visa gift cards, so if you're not sure what their favorite retailer is, then give them the gift of everything. 
Coffee lovers, unite! 
I guess chocolate lovers can come, too. I would love it if someone recognized my coffee addiction and turned it into a present. This godsent set includes "a white and gold ceramic mug, a 2-ounce package of truffle coffee, a 1.4-ounce package of dark chocolate cocoa and a 1.1-ounce package of milk chocolate cocoa." 
People, c'mon, hot beverages, and Belgium chocolate on a wintry day. It's an ideal and genuinely kind gift. 
Board Games/Puzzles
Holiday time is about family time, right? I see a few of you cringing, I see you. 
Even if we can't be around the family during the holidays, there's always a chance at family fun night, where we play Monopoly until someone flips over the board game out of pure frustration. 
It's good stuff. Board games (NOT Monopoly) are great activities to get the family together and bring out your competitive side. Unless that's your only side, then you can't sit with us. Puzzles are a one group thing, and since everyone will be eager to finish, it's an excellent idea for any night of the week. 
Thrift Shopping
You heard me. You can bring an empty cardboard box with you to a thrift shop, fill it up with clothes, records, books, accessories, and will only leave with $10 out of your wallet. 
It does not mean you opted for the cheapest option but instead decided that why get one thing per person, when you can get them a year's supply of novels and if you're lucky like me, a Duke Ellington record. 
Champagne / Mulled Wine
Mulled wine, or spiced wine, is a necessity for our home during the holidays. I'm the only one who drinks it, but it keeps my hands warm, and isn't that what the holidays are all about?? Staying warm and getting drunk on hot booze? 
If mulled wine is not your thing, no worries, the options are endless. 
hanukkahDough (The Green Kind)
Now we're talking last minute-last minute here. If all else fails, just hand them a crisp 50 or 100 dollar bill. It's possible the best thing you can do, especially if you have picky loved ones. It doesn't require much thought, and they can buy something they've had their eye on with it.