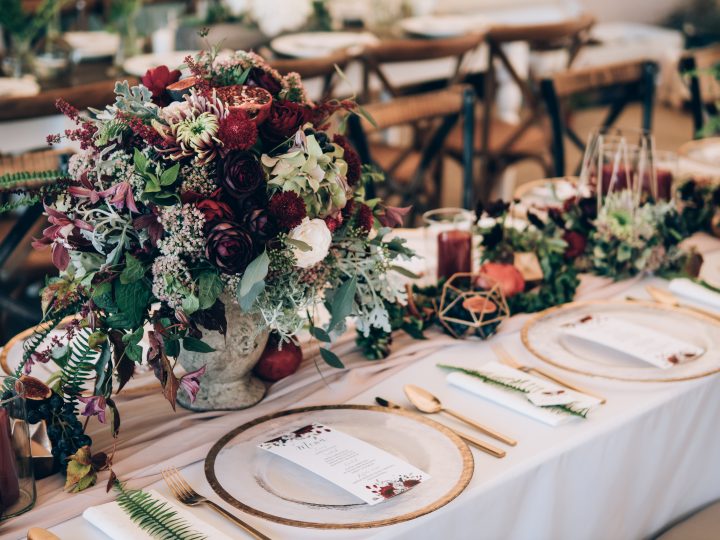 It's a Real Thing
I know what you're thinking: people still make rehearsal dinners? Why not just city hall and be done with the whole thing in an hour or less? Aside from the wedding day itself, a rehearsal dinner is a perfect way for the couple's family to get acquainted. Traditionally, these events are held the evening before the wedding, but the timing is not set in stone. Luckily, you can plan yours with whatever fits your schedule. If it's the week before the wedding, then so be it.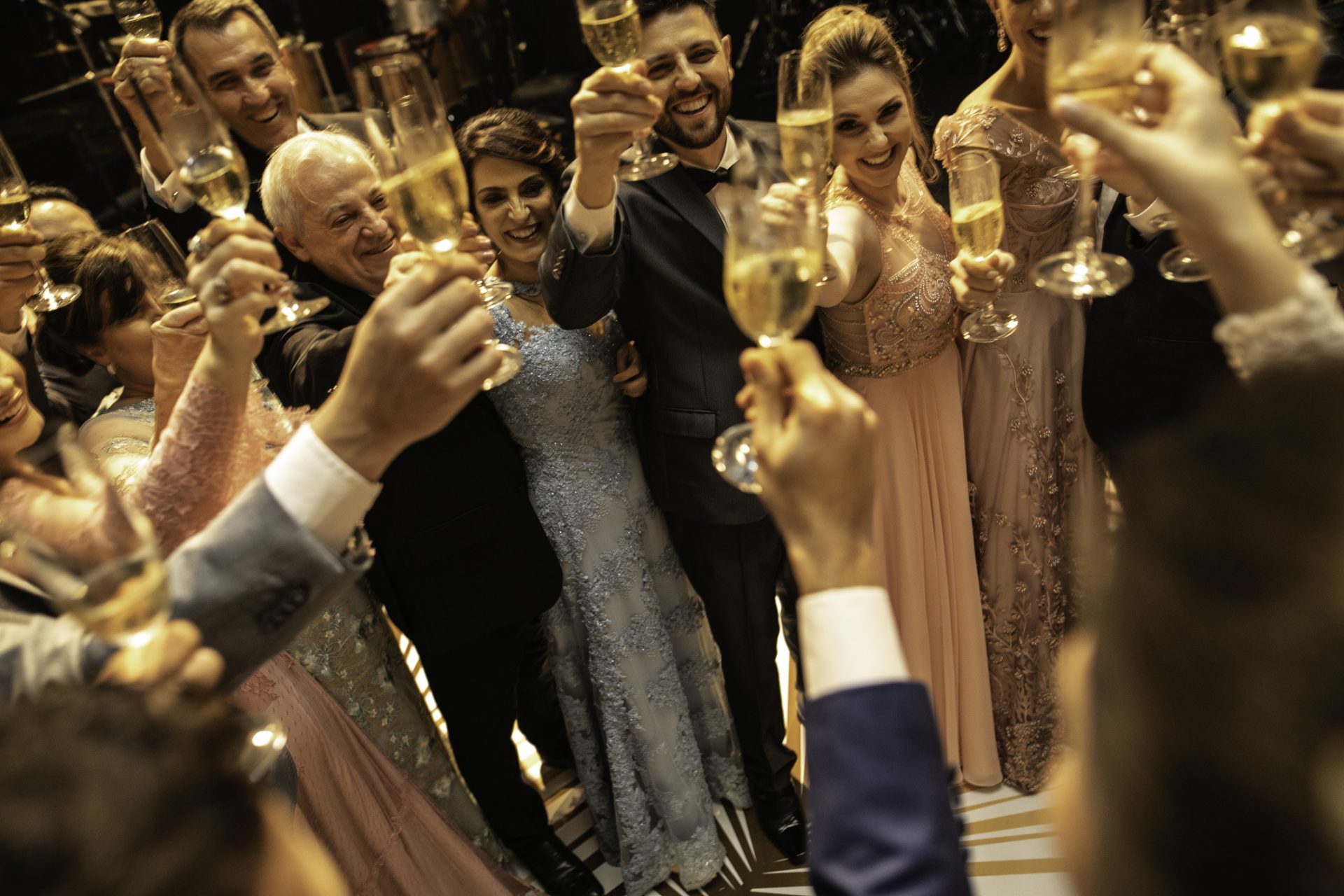 Related Article: What to Wear as a Wedding Guest
The run-through for a rehearsal is comparatively simple, and while it comes with its set of rules and etiquette, it ultimately comes down to preference. You have the burning questions, and we have the answers. 
Who's Paying for the Shindig?
We live in trying conditions, but proper rehearsal dinner etiquette requires the groom's side of the family to pay for the entire event, including the rehearsal dinner. 
But like I said, these are trying times, and everyone's surely developing their own rules of tradition. Think of this event like other events you've hosted in the past. You and your partner can go over finances, plans, and budgets to provide both families with a beautiful evening without breaking the bank. If you're the bride and come from a dead-set traditional family, then trust drama will ensue if you plan to aid your partner financially. The best thing to do is to sit and talk about it. 
Do Invitations Need to be Sent Out?
Yes, but good news, it doesn't have to be anything formal or over the top. Wedding invitations, yes, but rehearsal dinner? The letters can be created online, corresponding with the theme of your event. You can send it via email, text, or even through a phone call. Common sense says that with an event, invitations are to be sent out 4-6 weeks before the event. This is not a last-minute thing, and you need to be exact with who you invite because each person plays an essential role on this day and the next. 
Now, remember this is the day before the wedding; the calm before the storm. In the given time and place, you will be surrounded by loved ones and showered with affection without the madness of the big day. This is an intimate gathering of honoring you and your future spouse. Make sure to invite all the right people and those who are closest to your hearts. 
With That Said, Who's Invited?
Preference. There are the obvious, of course, such as immediate family, reader/usher, and your officiant. This is a rehearsal, after all. If the parents of the couple are still alive, then they should be first on the list, then come to the siblings and grandparents.  I'm sure you've heard this before, but you are not marrying one person; you're merging two families. 
When it comes to close extended family, I had no reason to invite aunts, uncles, or cousins. That was a preference, considering I wasn't close to any of them, so they served no purpose. Some couples do prefer to invite, and that's perfectly fine. The bridal party is a tricky decision to make, as most usually have a plus one tagged along. Etiquette requires them to bring them along to the rehearsal as well as the wedding, and others argue that the "plus one" should only apply to the wedding day. In the end, you decide, but keep in mind, it's a rehearsal dinner, not a rave. 
Where to Set Up?
Finally, where should your rehearsal dinner be held? Several elements need to analyzed here. 
Are you planning a destination wedding? Is there family coming from out of town? Will transportation be provided? How formal are we talking?  Most importantly, how is the weather? 
This is the day before the day, so anyone that took a plane to get there is probably already there. Proximity is vital here, so it's crucial to have your ceremony less than an hour away from your guests. Nobody- and I am speaking from horrid experience- wants to drive to a celebration for over an hour, and arrive flustered and starving. 
Do you think I had something pretty to say about the couple? No, I was starving. Not only is it proper etiquette to keep the event close, but it's also being a decent human being. 
The formality of your party is entirely up to you. You can stick to the theme of your wedding and get fancy, reserve a room at a five-star restaurant, or even set up near a beach if the weather permits. For me, that's fancy and way too formal for my crazy family to adhere. 
I had a BBQ. Oh, you dare judge me? Trust me; there is no right or wrong here.
I stuck to a budget. I decided that not every event before the wedding needed mindless, unnecessary spending. So I did what I knew would make both our families happy. It was a sunny day filled with dancing, singing, lots of eating, and rehearsing (duh). So you see, what makes you happy is what'll make your family happy, because this whole weekend is dedicated to you and your part
Happy rehearsing!