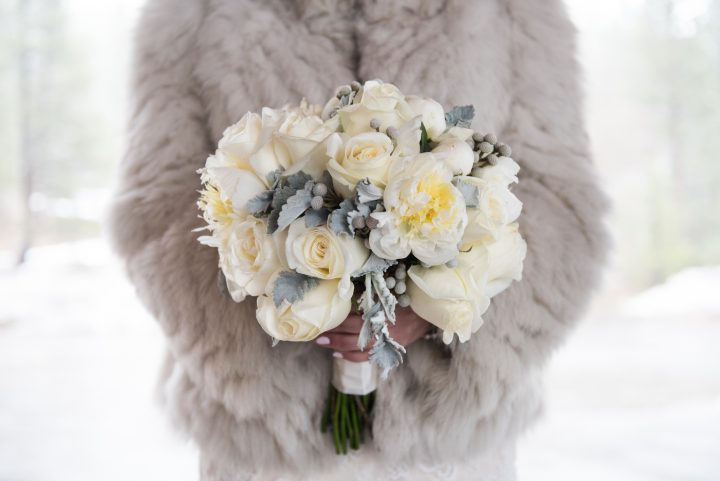 Here's What You Need to Know
It is finally wintertime and baby; it's freakin' cold outside! 'Tis the season of spices, pumpkins, lattes, and hectic holiday shopping. Let's not forget the Christmas decorating and family hosting. It's no surprise that the last few months of the year are the reason your cortisol levels run off the charts. 
Now imagine doing all that plus planning a wedding. Yikes. Merely thinking about it makes my insides feel like jelly! But because of their fondness for the beautiful wintertime season, many people plan their wedding around the end of the year or the beginning of the new year. The air is crisp, the world from the moon looks pearl white, the venues are cheaper (most important), and it's a beautiful way to start the new year with your partner! 
Here a few secrets and tips to help you ease your stress and the plan for the perfect winter wedding!
Venues
You must've known how vital booking the right venue is at this time of year! It's crucial when picking out a site in the winter that you consider the distance, the accommodations, and the weather forecast. The days are shorter in winter, so you need to arrange a time to tour the venue during the daytime to get a good idea of what awaits you. 
People, don't be afraid to go with your gut feeling, it's there for a reason! Ask yourself, is this venue nearby the guests? Does it appear cordial and welcoming? If it rains, do they have umbrellas for the guests or indoor accommodations?
Also, try to negotiate a deal with the manager of the venue. This is the off-peak season, so you're very likely to score a discount on your reservation. After the holidays, even wedding suppliers are more likely to have discounts! If you're anticipating unfavorable weather, always ask the supplier if they'll be able to make it despite that. Again, stormy weather guarantees traffic, so consider keeping the same venue for both the ceremony and reception.
Attire 
What do you and the bridesmaids have in common today? You both want to stay warm because honey, it is cold! I've seen so many new trends this past year that pass off as chic, dreamy, fresh, and "hey, I don't want to freeze to death" fur coats. 
Listen to me; this important. Invest in a pair of white thermal leggings for you and your bridesmaids. I grew up in southern California, so you better believe when I got married, it was 65 degrees outside, and I was wearing thermal leggings underneath my long sleeve David's Bridal wedding dress. 
I see you judging me, but this is a judge-free zone, people, so let's keep it civil.
If you are planning outdoor photography in snowy/rainy weather, protect your shoes by investing in a can of spray shoe protector. If you're planning something more adventurous like being knee-deep in the mud, then high leather rain boots are your go-to. Best possibility? You have two pairs of shoes.  
Grooms, you've got a hell of a lot more options. According to Hitched, "Thick fabrics like velvet, tweed, and tartan are warm and look incredibly chic on grooms and groomsmen." You can even wear earmuffs, and it'd still look pretty damn good.
Theme/Setting 
I get it; it's winter, so your wedding has to be a winter wonderland. Good news, it doesn't. 
Color schemes like gold, burgundy, grey, lavender, and dark shades of green are perfect for rainy and (if you're lucky) snowy days. Even if it's just one color, you always want that "pop" in the room. Click here for some colorful inspiration! 
Food
Cold weather calls for tons of comfort food! Personally, my winter menu always consists of lentil soups and cheese bowls. Don't even get me started on my sweet tooth around this time of year. 
Your guests are likely to be the same way. They crave a meal that makes them feel warm in their tummy and desserts sweet enough to take comfort in. The options are endless, and The Knot has some of the perfect ideas to help you get started! Click here to learn more!
Guests 
I worked in retail for over ten years. Every year, I witnessed the same thing — crazy spending during the holiday and unbelievably dull movement after New Year's. People wouldn't resume their regular shopping till Mid-march, and that's the earliest. 
If you didn't know, people spend heaps of cash during the holidays and retreat when their bank accounts are hungry again. 
Consider this: how much will it cost your guest to arrive at your reception? Is it by car, by plane, by train? The weather is unpredictable at times, so if a majority of guests are nearby, try keeping the venue an hour (two hours tops) by driving. Again, lousy weather equals terrible traffic, and if you're planning this wedding in January, then people are either going home or coming home. Expect a few guests to be delayed or not show up at all. 
Once they arrive, greet them with their choice of hot drink (tea, coffee, hot chocolate, etc.). It's something little, but it shows you care, you appreciate them coming, and most importantly, it warms their hands. 
If your reception is indoors, think about providing blankets for your guests and renting space heaters if your set up is outside.