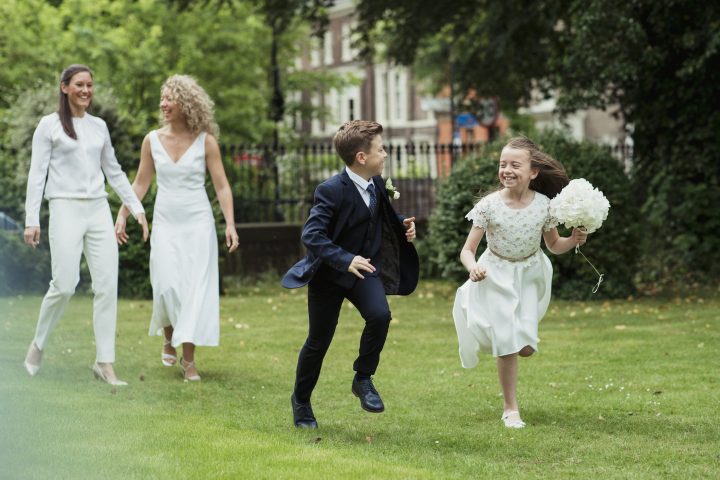 Whether it's getting married, remarried, or renewing your vows, incorporating your children into your wedding photos is a great way to bond and create everlasting memories. If you are remarrying and your partner has older children, it can be tough to gain their trust and approval. Weddings are celebrations of the relationship you are creating and committing to not only your partner but their family as well. 
If this is your first wedding with your children, then you're one of the lucky ones! They get to see their parents celebrate their love and declare their partnership for life. They get to be part of something bigger than them, and they're undoubtedly flooded with excitement. 
Here are some ways to include the little rascals in your pictures, and let them be part of the best day of your life. 
Show Some Love
Mommy's little girl always had a better ring to it for me. Daughters are an absolute blessing, and it's on days like these that they repeatedly prove the love they carry for you. Other than the dresses, flowers, and pretty shoes, daughters love watching you prepare for your big day. Capture the moment with a group hug and endless kisses.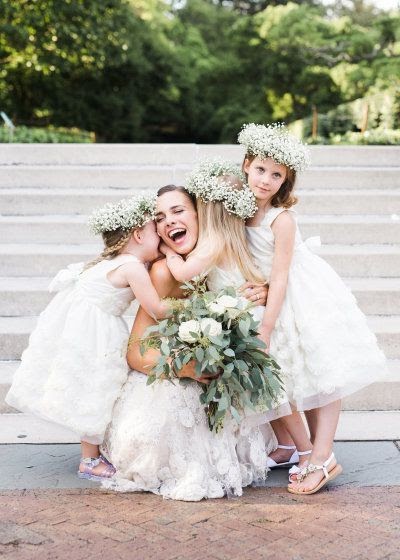 Lapis de Noiva
Mommy and Daddy and Me
I was tempted not to say this, but this can also apply to pets. Hey, some people consider their pets their kids, and that's plausible. If you are the parent to an only child, photos like the ones below will look incredible in a frame or hung on a wall for the world to see. It's your new family, your new beginning, and what better way to say we're in this together than a family photo on a wedding day?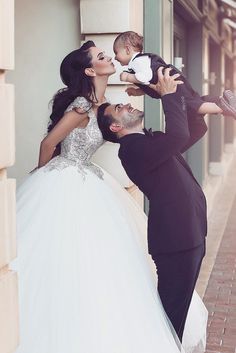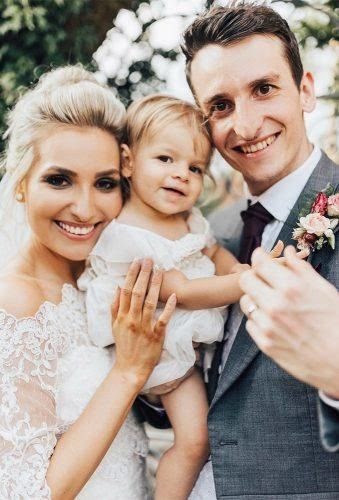 Wedding Forward
Here Comes the…Stroller?
Yes, your ring bearer can also be rolled in by your flower girl. Or by your other kids. That way, everyone can be in the photo and play a role in the ceremony. Decorative carts like the one below are lovely ideas for your crawlers. You can hang a sign on the back or the side, with a simple quote or name of the bride and groom. Really, anything goes.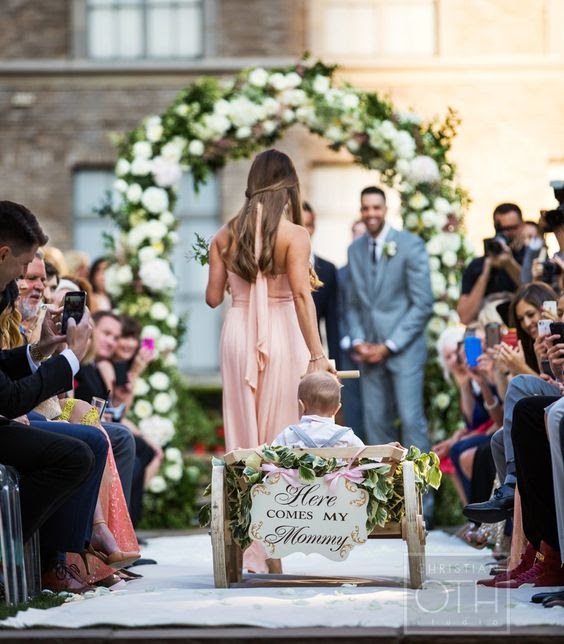 Inside Weddings
A Kiss for Both
By the end of your vows, you may kiss the bride, but how about saving a peck or two for the little joys in your life? 
Just looking at these photos is making me emotional because what goes on behind the scenes is much more meaningful. Some parents are genuinely superheroes because their children's happiness goes above all else. If you know anyone that's remarried, you'll know that their children's approval is crucial to them moving forward with the decision. Your new partner's love for your children can only mean one thing:  the kids do come first.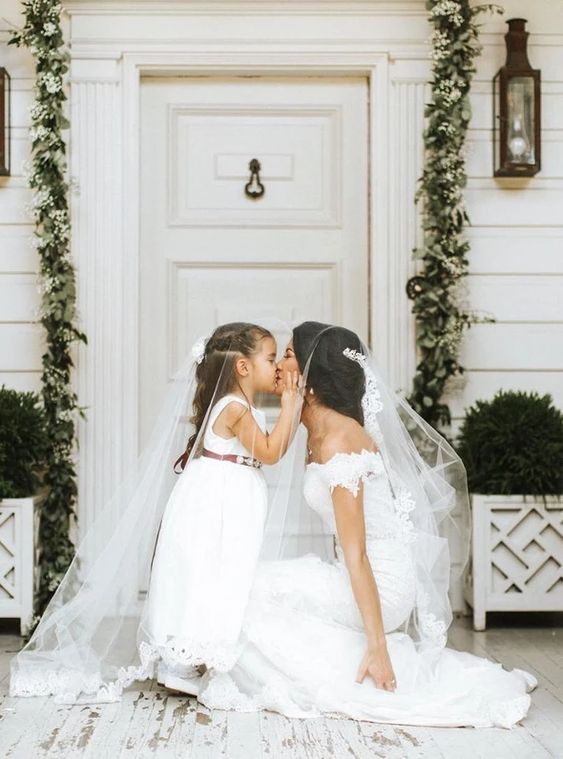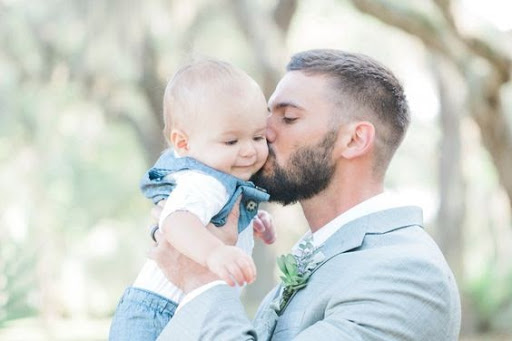 Wedding Forward
And They Lived Happily Ever After 
A witness to an unforgettable moment. 
No matter how much time will pass, your children will always remember this moment as their own as well. What more could you possibly want from such an exceptional day? Children holding up signs add that unique element to the photo. They can be stood to the side, in the middle, or even sitting on a parent's shoulder. Some ideas for signs are "And They Lived Happily Ever After," "It's Our Wedding Day!" and "Unlimited Drinks for the Bride and Groom!".  
Hold the sign up high and smile big!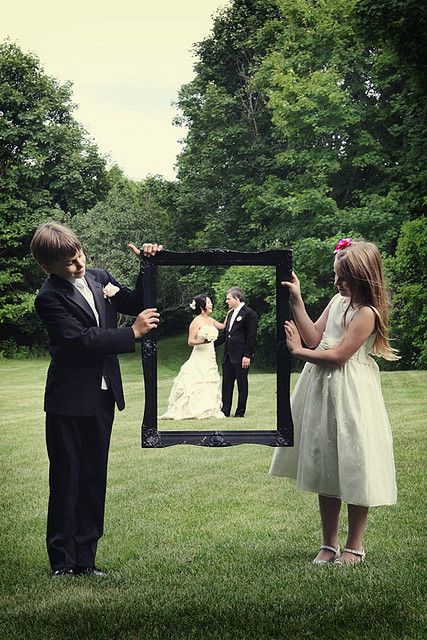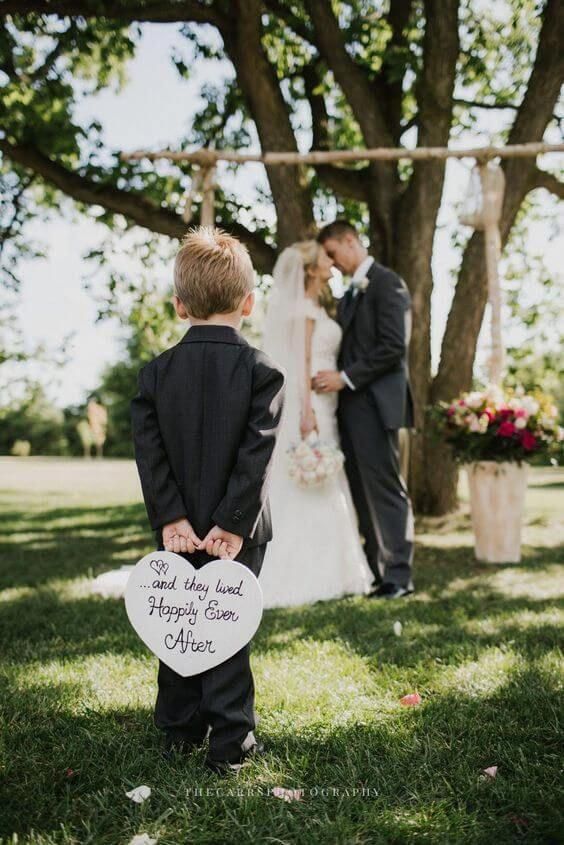 Carrs Photography Confetti Daydreams
Don't Cry, Don't Cry Don't Cry
There a quote by Sally Mann, "Photographs open doors into the past, but they also allow a look into the future." 
I feel like this picture captures the raw reality of weddings. I think of weddings as portals for both the couple and their kids (if they have any). It's a day to leave the past behind and start building a future together with your family. Father-daughter dances and mother-son dances (or vice versa) can be implemented into your wedding planner as an intimate way to connect with the children. If it takes an emotional turn, don't be too surprised, as they always end up with someone crying. 
When love overflows, a few tears are bound to spill.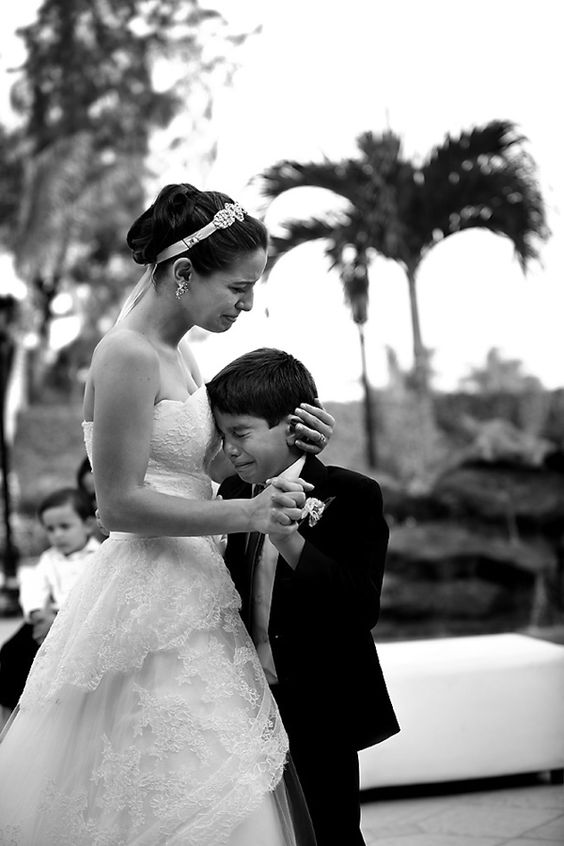 Junebug Weddings