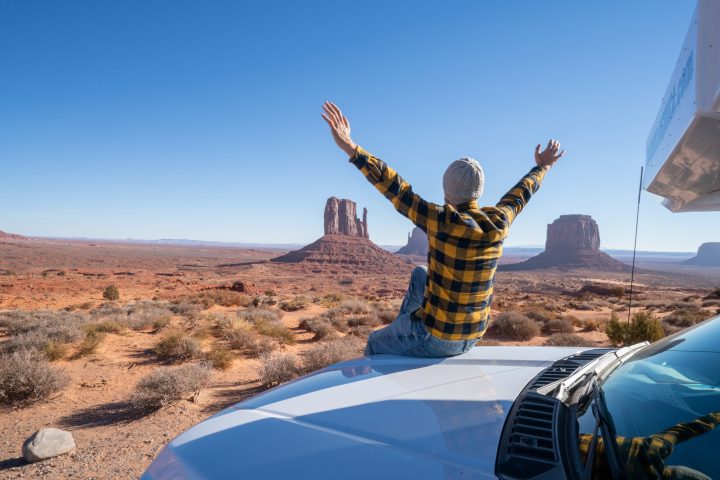 With the COVID-19 pandemic rapidly spreading throughout the world, no one is certain of what's to happen in the next couple of weeks, months, and possibly years. Hopefully, it never reaches that extent, and life can resume to how it was sooner than later. 
The last few months have taken their toll on individuals, mentally, physically, and financially. According to NBC News, "The coronavirus outbreak made America's job market go from 60 to zero in the blink of an eye." 
With its toll on mental health, cortisol levels are soaring at an all-time high as people struggle to understand what the future holds. 
Will their state reopen? Do they keep their jobs? Do the kids go back to school? Are they able to afford to live this way? 
You can guess, all this wondering can make one antsy and overall pessimistic. Instead of expecting the worst, I like to think a brighter future is near, and lives will resume as they were, or even better than before. Keep in mind; this ban is bound to lift eventually, so envisioning your next steps is what will help you stay productive. This is why the following list will help you prioritize what to prepare as soon as social distancing is over. 
Shiny Up Your Resume 
Like I mentioned earlier, we are seeing the highest levels of unemployment since before WWII, and unfortunately, those numbers are only increasing. At this time, it's best to look over your resume and tidy it up. 
Since you have all the time in the world now, you can shoot a new profile picture, edit your achievements or education, or add any new skills you have acquired in the past year. You want to be completely prepared to hunt for a job after quarantine because while some may get their job back, others won't be as lucky. 
Novoresume and Canva are two of the most exceptional services to assist you to build a job-worthy resume. 
Take an Online Course
One of the pluses of lockdown (believe it or not) is the several free courses colleges and universities are offering around the world—some dapple in business, art, science, history, and more. If you're willing to sacrifice an hour of your day (which you probably can, no excuses), then you will surely be able to learn something new and acquire a new skill (coding, marketing, trading). You can later apply this when looking for a job or in your current situation. 
For a list of sites that offer free or affordable online classes, click here. 
Keep a Strict Workout Regime 
As we all know, lack of physical activity can hugely affect your mental and physical health. With uncertainty becoming a familiar guest in our homes, stress is continuously threatening our well-being. The answer? Get moving. 
Whether you have an at-home gym or no equipment at all, the World Health Organization (WHO) "recommends 150 minutes of moderate-intensity or 75 minutes of vigorous-intensity physical activity per week, or a combination of both". 
Nothing too brutal, especially if you're a beginner. If you have children, you can get them in on the fun and stay active as well. Following a channel on YouTube and committing to their workouts will help make a massive difference between a good or bad day. If you have a vast backyard, you can run or walk laps. If you have a swimming pool, then enjoy a dip in the sun. These are just a few ideas. 
Conclusion? Get moving. 
Stay Connected with Loved Ones
Knowing you're not alone in this mayhem might ease your mind a bit. Setting scheduled times to call or Facetime with friends and family will reassure you of that. It's essential to stay connected with the outside world, and not wallow in a corner crying about your third failed attempt baking sourdough bread…
Here are a few ways to get the party started (virtually) and stay connected with the homies. Once you can meet face to face, you'll already be caught up with everyone's ongoings. 
Knowledge is Power
In his best selling book Rich Dad, Poor Dad, Robert Kiyosaki states that "The single most powerful asset we all have is our mind. If it is trained well, it can create enormous wealth in what seems to be an instant."
I religiously live by this quote due to its accuracy. If you read up on any successful, wealthy person in the world, you'll realize the majority have one thing in common: the power of knowledge. It's the solid foundation of every thriving entrepreneur. Strive for one book a week, and don't underestimate the ripple effect it can have on providing you with a pleasanter life. 
Plan a Road Trip
Being stuck at home for this long, you probably miss long car trips and the beautiful outdoors. If hikes were part of your weekly routine, then I know this is something you should consider planning. 
If you want to include friends or family, then set up a video call with everyone and discuss the first place you're heading to after quarantine. Whether you choose the mountains, lakes, or beaches, some fresh air and adventure will do wonders for your tired soul.