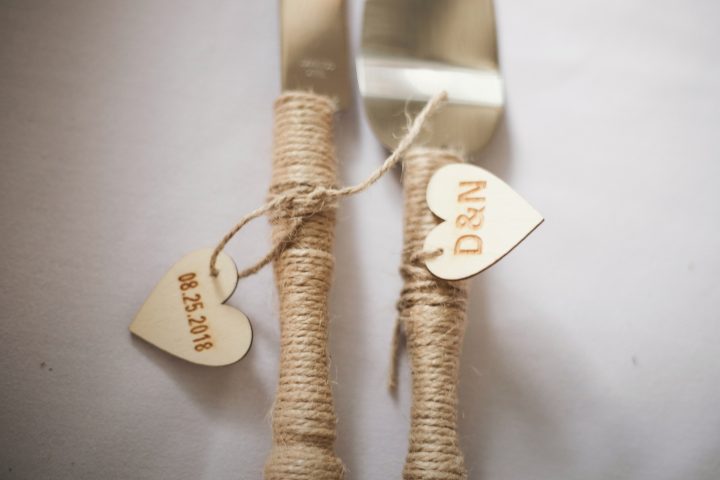 After the wedding, it takes a lot of time and effort to properly change your name on all your bills, credit cards, subscriptions, and everything else. After exuding all that energy into telling banks and strangers about your name change, it's time to show off your new last name in fun and beautiful ways.
Here's a list of items you can get to show off your awesome new last name!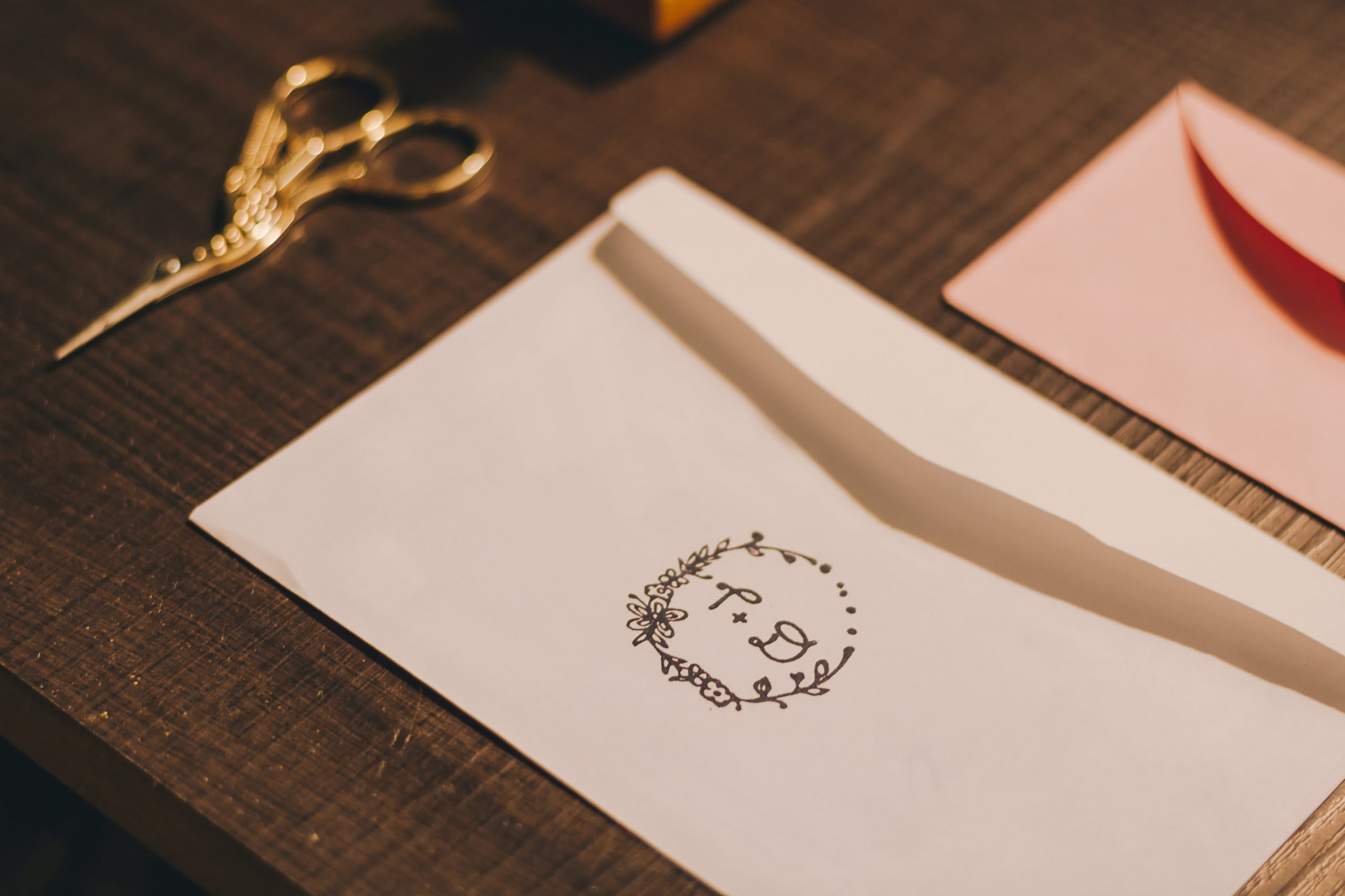 Personalize Your Home
The second someone approaches your home, let them know that the new Mr. and Mrs. live there. Get a personalized or monogrammed doormat that will welcome any visitors and give you a daily reminder of the best day of your life.
There has been a big uptrend in hanging personalized signs in your home, specifically ones that say your last name and the year you got married. There's a good reason for this; they're adorable. Hundreds of variations are being sold online, which gives you the opportunity to discover the sign that will fit perfectly in your home.
They can vary in font, style, and what they say. Some have sayings like "Bless This Home", others have first names incorporated, and some thrive on simplicity. Take your time until you find the one that will look perfect over your fireplace.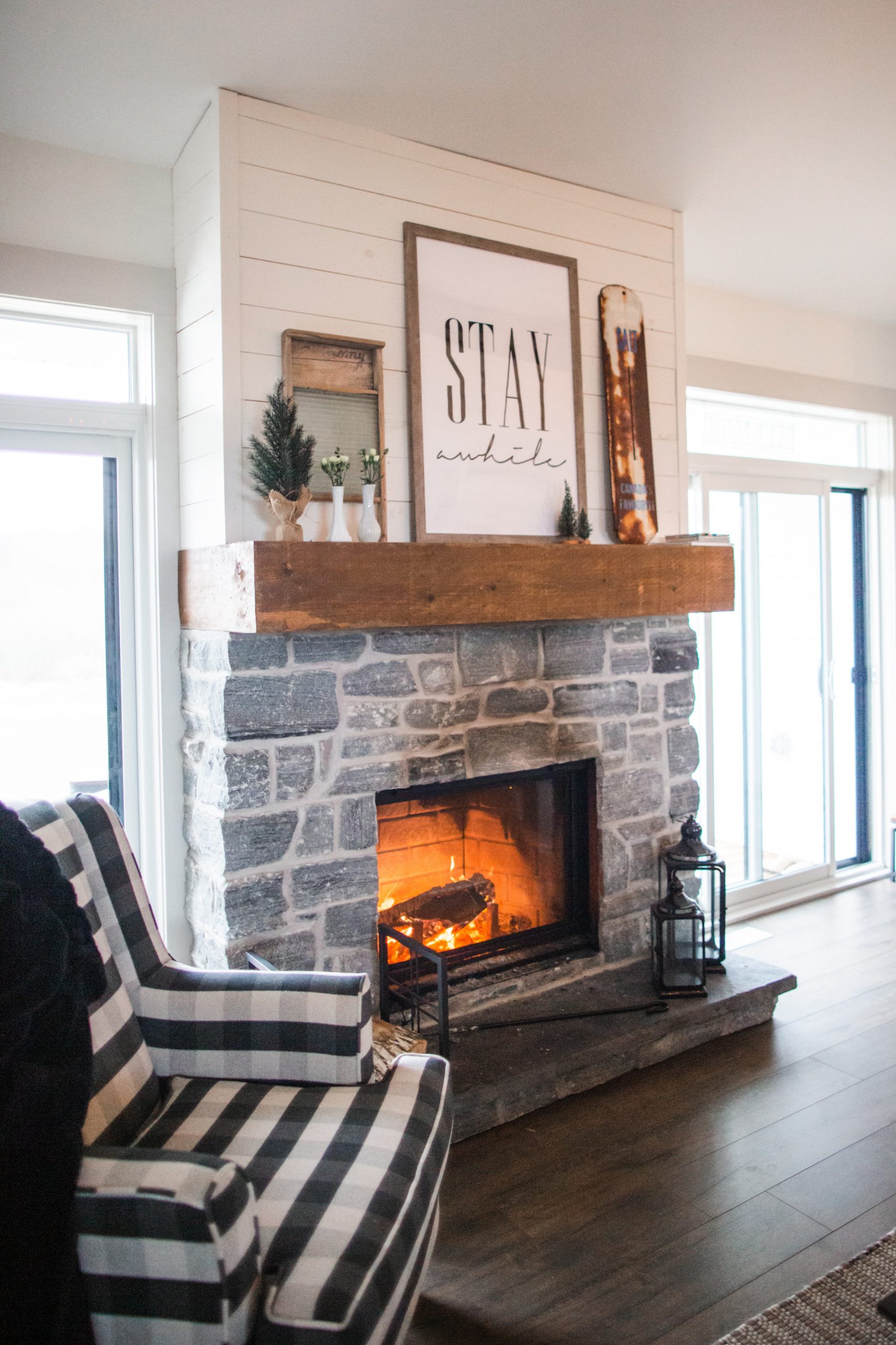 I love it when couples get the signs with GPS coordinates on it from the spot of their first date, kiss, or even their wedding. It's so sweet, and it gives the sign a super personal touch. No one else will ever have the same one.
Don't keep the customization in only your living room. You can get Mr. and Mrs. bedroom décor to put above your side of the bed or your side of the closet. Get monogrammed dish and bathroom towels. You'll have your Pinterest dream house in no time.
Although it's seasonal, holiday ornaments and signs can also be completely customized with your name. If you don't get an ornament or sign that says, "The Smith's First Holiday", are you even married?
It's worth mentioning that you shouldn't let the price tags of these items intimidate you. There are plenty of options that won't break the bank, including signs that you can print out at home and put in thrift store frames. Customizing doesn't have to be expensive!
Through The Mail
After the wedding, the people at the post office will be your best friends. Think about the dozens of letters and thank you notes you're going to have to send. It may feel like a burden to write out a ton of notes, but buying new return address labels will brighten your mood!
Don't be afraid to use your new return address labels on more than just thank you notes. Stick them on birthday cards, holiday cards, even any bills you have to mail in.
To top off your return address labels, go ahead and customize your mailbox. It may seem like a little bit of an overkill at first, but hear me out. Whether you buy a waterproof decal and stick it on your current mailbox or buy a new professionally designed mailbox, it's a cute and subtle way of showing off your new family name.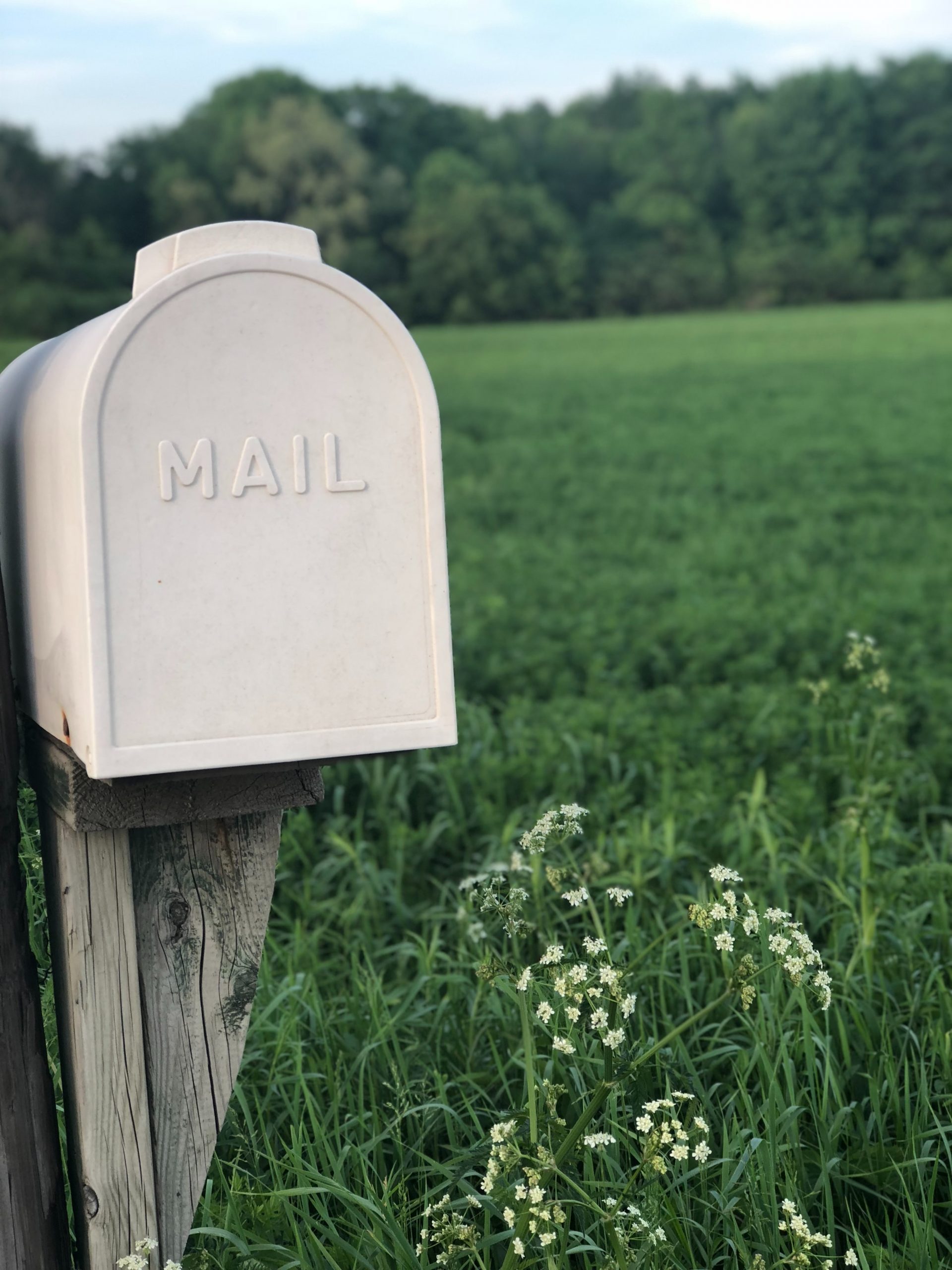 On The Go
These on the go options are super fun because they are small and you can use them every day. For instance, you can get an engraved or monogrammed to-go cup. You have coffee every morning anyway; you might as well jazz it up with a personalized mug.
If you're more of a water drinker, that's fine! Customized water bottles or tumblers will have the same impact. Any to-go cup can be extremely personalized. You'll be able to flaunt your new last name while still maintaining your personal identity while designing the rest of the cup.
If you want a monogram without any maintenance, like washing your to-go cup, get a car decal. I'm not telling you to put your whole last name on your car, but there are adorable one or three initial monogram decals. They come in a million different colors, fonts, and sizes. All you have to do is apply it to your car and drive away.
Wear It
Jewelry is a small and beautiful way to announce your name change. No, I'm not talking about a wedding band; I'm talking about necklaces, engraved rings, and bracelets. Really, any jewelry you can think of can be engraved or designed to display your name.
Like many of the other items, the jewelry can promote either your full last name, your whole monogram or just your last initial.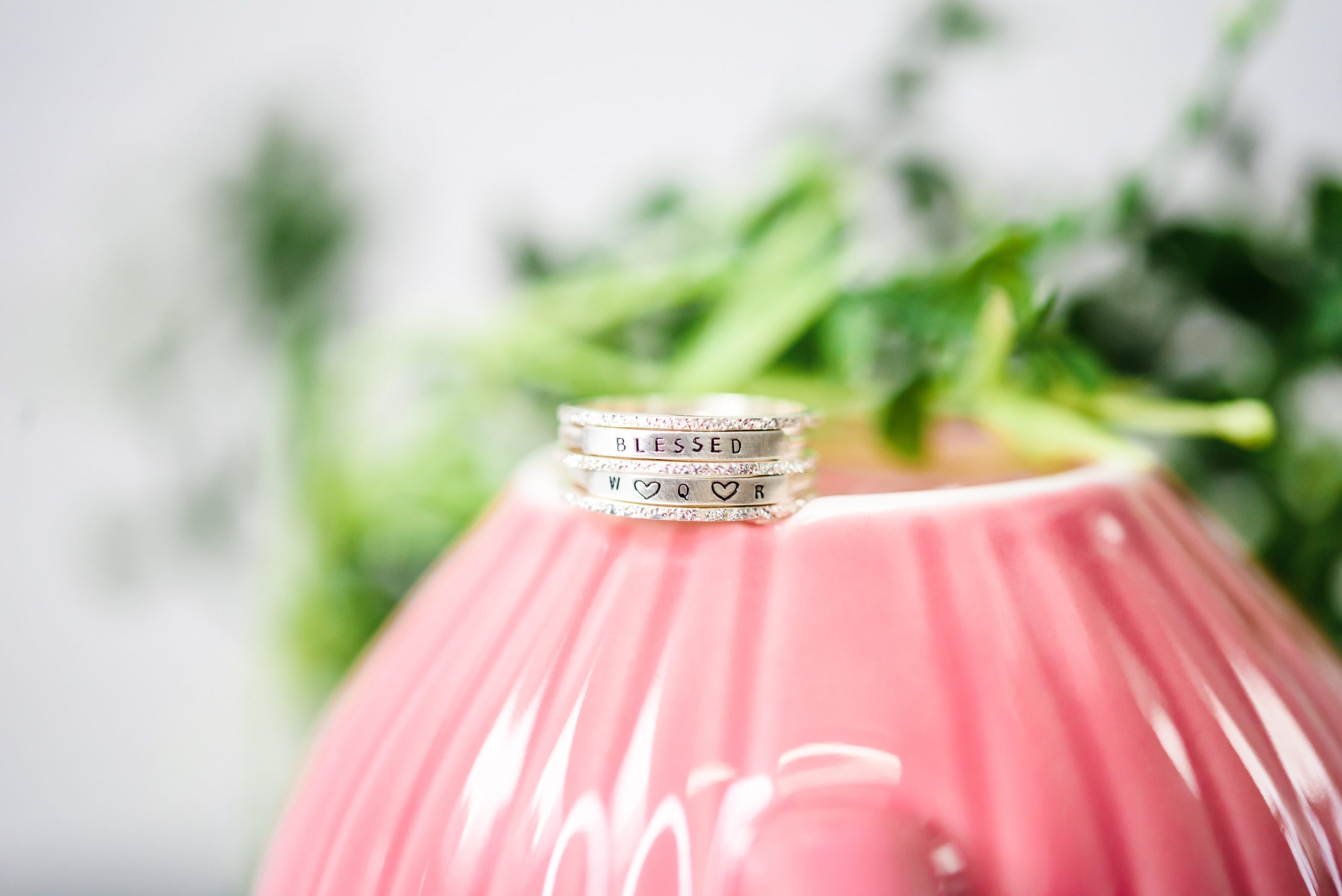 When you got engaged, I hope you got "Future Mrs. Smith" apparel. It was you're one chance to wear it. Now that you're married, you have to get at least one "Mrs. Smith", or whatever your actual last name is, sweatshirt. It's a right of passage and the only time you can really wear it is right after your wedding, so you might as well!
Easy To Find
Craft stores, like Michaels, always have big decorative letters for sale. They'll even coincide with whatever holiday or season is coming up. They'll bring out pastel letters for the spring and metallic ones for the fall. It's a great way to keep your home seasonal while still flaunting your monogram.
Home stores like the Christmas Tree Shop, Burlington Coat Factory, Home Goods, and other similar retailers will have monogrammed dish towels, placemats, and doormats. If you're lucky, you could even find dinner and glassware with your new last name's initial etched into the side.
Consider this a warning. If you find something you like with your initial on it, buy it. Don't assume it will be there when you come back. Chances are it won't be. Every store has a certain number of each letter, and once they're gone, they're gone, especially when it comes to holiday items.
Search around your local department stores. You'll be surprised by all of the adorable and personalized items you can find.